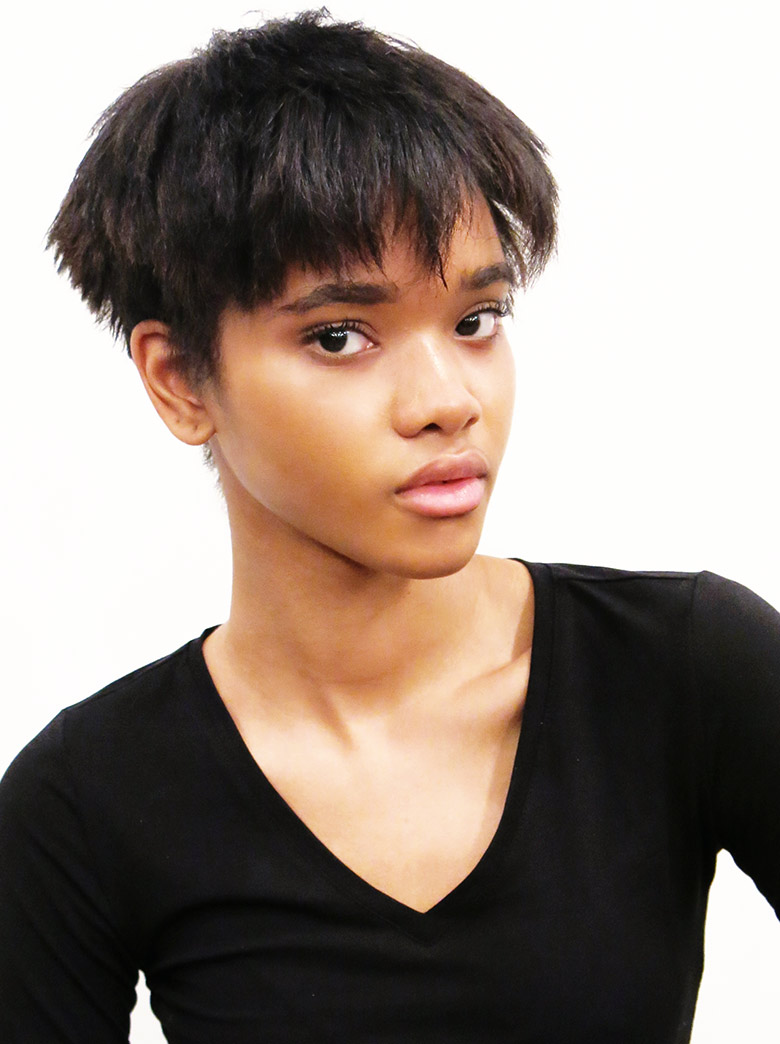 She is the freshest face to hit the fashion scene, as the 2014 winner of the Ford and V Magazine's joint modeling competition 'Model Search', 19-year-old, Iesha Hodges career is only getting started.
Born in Brooklyn, this 5'10″ beauty's decision to submit her photos to one of this year's biggest modeling challenges was a true life changer. About to conquer the world with her two newly-won prizes including a full spread in V Magazine and representation contract by one of the top league agencies in the world, Ford Models. One wouldn't be exaggerating when stating that newcomer Iesha Hodges has a very promising stardom in her soon to become "home turf".
Q: How would you describe yourself?
---
I would best describe myself as a passionate individual.  Anything I put my mind too, can be done as long as my heart is in it. I trust my intuition and I always remind myself to do what I love, and to not let anyone or anything stop me from doing just that. I don't  take no for answer. I always try to find a way to improve myself as a person and as a model. I invest all of my time, energy, and focus, into the things I'm most passionate about. 'Passion will make you stay up all night long, when you want to sleep.' So even when I want to sleep, I'm either up practicing my walk, looking through magazines or fashion blogs, or simply watching fashion shows on YouTube.
Q: Tell us something that very few people know about you
---
Very few people know that I'm up for a game of basketball anytime, anywhere! I can easily trade in my heels for a pair of ball sneakers! Seriously. I'm really good at playing basketball! I've played for two years and I still do play a little one on one when I'm at the gym! It's my favorite sport. I try to watch the games on television as much as possible. I really do love a team that plays with full force, great defense, and can shoot! Guess you can say I'm a tomboy in disguise. 
Q: What's your passion in life?
---
My passion in life is to be inspired. With inspiration comes happiness, fulfillment, and purpose. I find inspiration through photography, traveling, and meeting people as well as hearing their stories. Life is short! If we are not here to inspire and to help one another grow, and evolve, than what are we here for?
Q: Best modeling experience so far
---
My best modeling experience so far has to be my trip to Paris! Hands down. This has been my first time traveling abroad and I owe it all to Ford Models New York and Ford Models Paris for making this dream come true. Traveling to Paris has changed my life forever and has really  opened up my eyes! There's so much culture, beauty, language, and art all around the world! Being in Paris has help me valued the items that I took for granted at home! I've learned to cherish spending time with family! I've also learned that language is universal! I tried to learn a little French and embrace the culture here. Instead of walking around France with headphones in, I chose my camera instead. I couldn't resist taking pictures of the beautiful city! I even dropped my cell phone out of a 3 story window on the very first day of Paris! But that's an entire different story.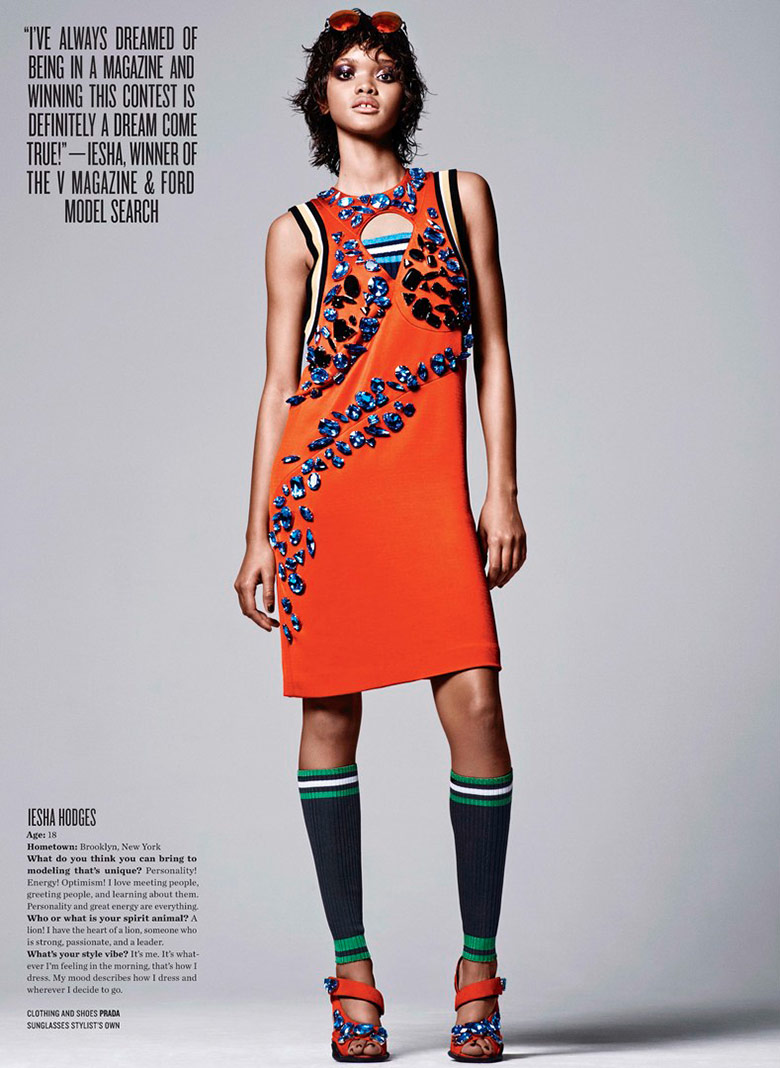 Q: Who or what influences you?
---
My biggest influence would have to be my mom. I admire her tenacity, strong work ethic, and her ability to take care of three children as a single parent mom. She is the epitome of a strong, independent, beautiful woman. There is not a day that goes by where she isn't encouraging me, uplifting me, or guiding me down the right path. I thank her for being my number one supporter and most importantly, for believing in me. One day I hope to be half the woman she is.
Q: What's your signature look?
---
Hmm, I don't' think I have a signature look as of yet. I'm working on that. As of now I really love the all-black, chic, edgy look. Most people would find me in all black clothes, but when I'm out with friends or family, I enjoy casual attire. I love sporty wear, such as hoods, cardigans, and varsity jackets.  Oh and sneakers too!
Q: Your favorite fashion designer
---
Alexander McQueen! He wasn't just a designer who made clothes, he was an artist, he produced art! He was also a visualist! McQueen brought his ideas to life. That is very inspiring to me. A designer that can bring thoughts, ideas, and concepts to life, and make me feel exactly what they had in mind. That's Art. Just Incredible!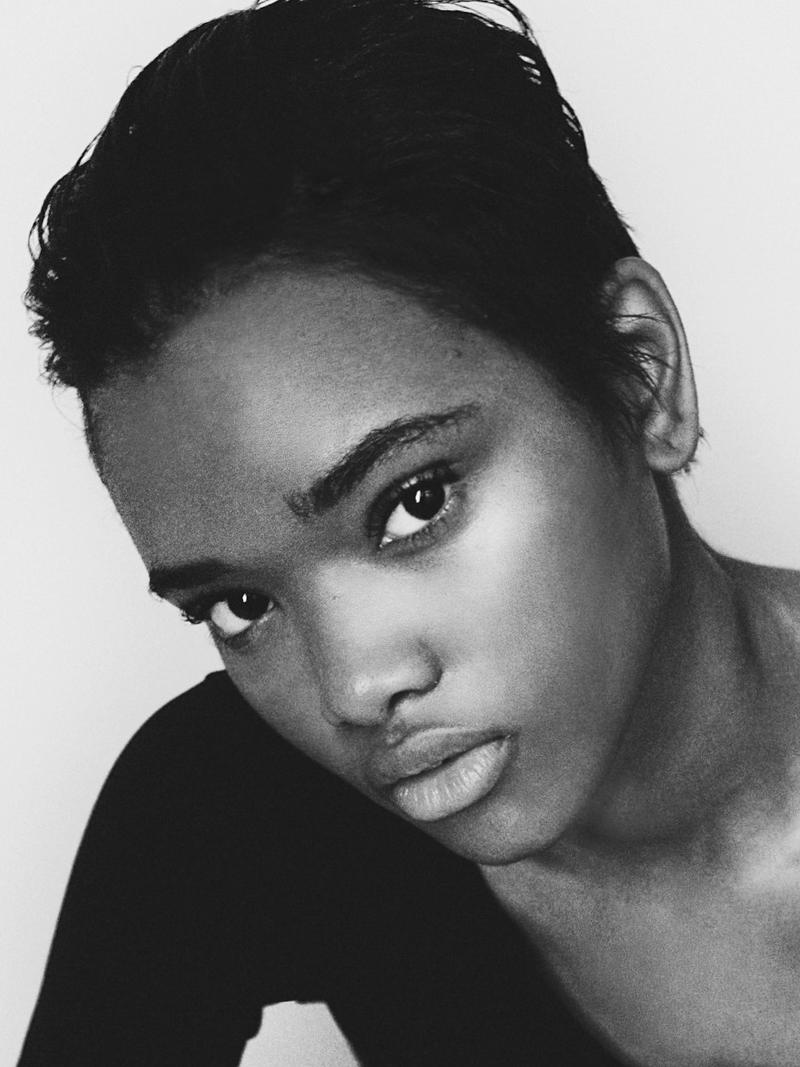 Q: You are obsessed with
---
Right now, I'm currently obsessed with British accents. My oh my, I really just wish I had one, that I could turn on and off. I'm really determined to learn how to speak with a British accent, hopefully one day I will.
Q: What do you hope to achieve in your modeling career?
---
If there's anything I hope to achieve in my modeling career is to inspire young people to follow their passion. I think its extremely important for me in the young stages of my career to show other's my journey… That anything is possible. In today's society there are so many expectations, and standards that young people must live up to, but we have to remember to live a little, appreciate the small things in life, do what we love, and work hard for the things we want to accomplish.
Q: What is the craziest thing you've ever done?
---
The craziest thing I've ever done was shave one side of my head. I don't know what I was thinking with that one.
Q: One thing about modeling people may be surprised to learn
---
One thing about modeling people may be surprised to learn is that it can be challenging at times. Just like any other profession, or career, modeling is a craft. You must have the passion, drive, and willingness to be successful in this industry. It's all about practice, patience, and poise. Some days you will feel really great and there would be some days that you won't. Those who are successful in this industry are those who keep going and pushing through the good and bad times. (For lack of a better word) modeling is what you make it. I love photography, fashion, and traveling. When I'm modeling I'm embracing everything I love. My love for the camera, my love for meeting new people and exploring new places, as well my passion to portray  different personalities/character traits when wearing many clothes. Why not do something you love for a living?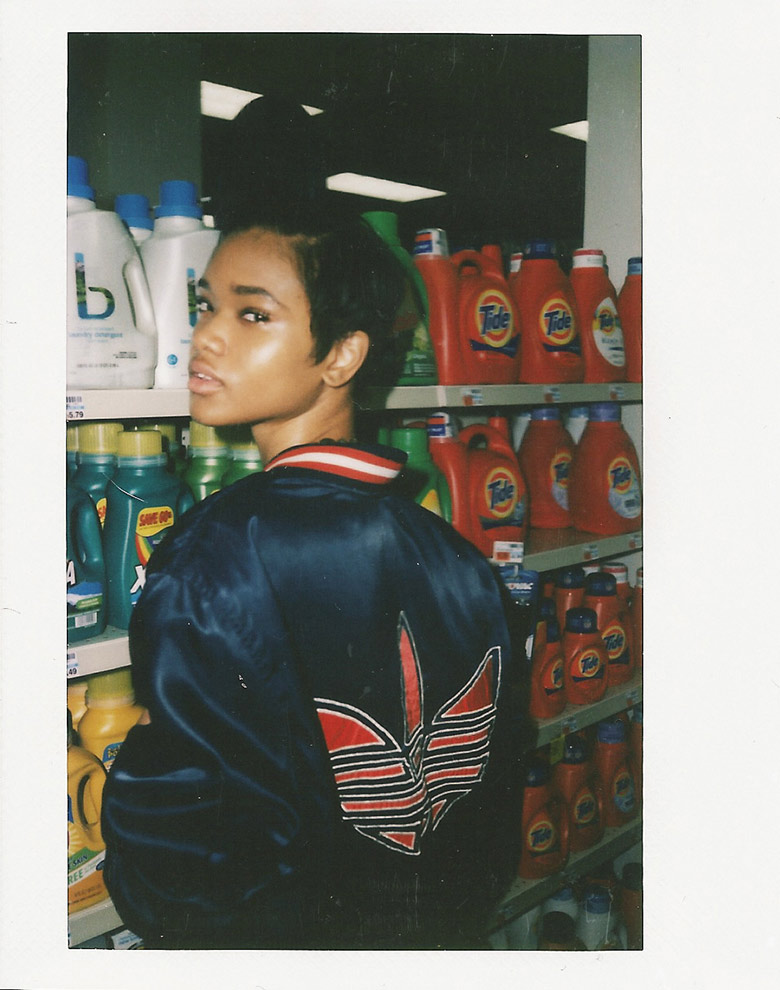 Q: People you would love to work with
---
To be honest, I would love to work with anyone who is passionate about what they do. That's where the fun begins. I love working with people who have great energy, creative/spontaneous ideas, and someone who just overall has a great personality. I also look up to many models for their outstanding performance, accomplishments, and their trials and tribulations. I believe it's very important for a model to share her story. 
Q: Which models do you look up to?
---
I look up to the phenomenal Tyra Banks for paving the way and giving the opportunity to aspiring models to follow their dreams. I also look up to models such as Chanel Iman, Joan Smalls, and Jourdan Dunn. They are all beautiful inside and out, graceful, and have great personalities. If it wasn't for them I probably would not have the drive that I do. Seeing Tyra banks on the runway and television shows, Chanel Iman for Victoria secret Pink, Jourdan Dunn on billboards in department stores, and Joan Smalls on magazine covers inspires me so much ! The story behind these models help shaped who they are, and I one day hope to be half the successful business woman they are in this industry.
Q:  Do you prefer working on shoots or at shows? 
---
It's really hard to choose between the two. I prefer to work on both shows and shoots. Fashion shows and shoots almost always have great music, great energy, and great people. Both require much preparation and require me to challenge myself to bring the character I'm portraying on set or on the runway, alive.
Q: What would you dare to learn?
---
I would dear to learn how to water ski, or scuba dive. It has to be an activity involving water because I love the ocean, but I haven't conquered my fear of deep water, rafts, and depths.
Q: What is your dream modeling job?
---
My dream modeling job is a secret. I can't tell! think I just gave some of it away already, haha! My dreams are sacred, until they come true.
Q: 3 things you can't live without
---
I for sure, cannot live without my camera. Photography is where I find most of my inspiration. I get lost in my thoughts, and I love to capture those special moments and memories, that are unforgettable. I also can't live without music. Music gets me going, and last but never least, I cannot live without my mom. Without her I would not be here.
---