By Thomas Cooksey for How To Spend It June 2013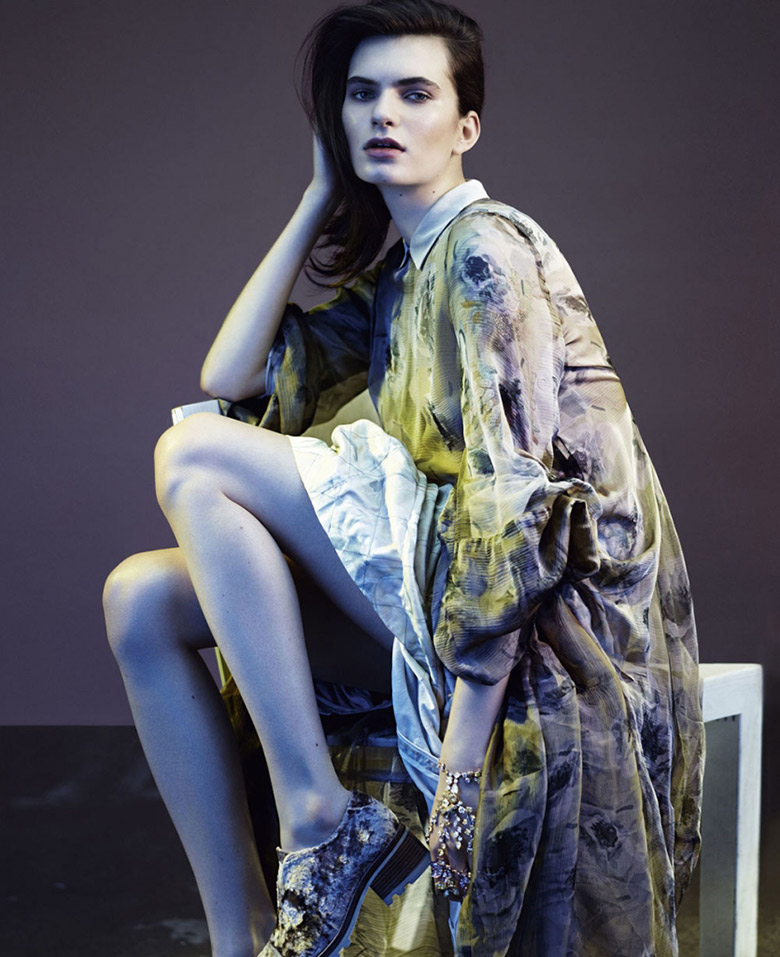 Nouk Torsing is the Dutch newcomer on today's fashion scene. She has already appeared on the cover of Metal Magazine and been seen in various photo spreads including magazines such as Dazed & Confused, i-D and the one and only Vogue. Since she took the Fall/Winter 2013 season by storm and made her appearance in Valentino Campaign, Torsing has become a name to remember.
Walking for the fashion world's big shoots like Calvin Klein, Chloé, Acne and Christopher Kane, Anouk is quickly gaining a star quality.
Q: How would you describe yourself?
---
Diligent, ambitious, loyal, stubborn and perhaps a little bossy. Guess saying that makes me quite honest as well. 
Q: Your favorite fashion designer 
---
It is so difficult to only pick one. There so many designers I admire for what they come up with. I love Jil Sander's simplistic elegance and Alexander Wang's coolness, but I also really like what Christopher Kane, Raf Simons, Phoebe Philo & Clare Waight Keller do.
Q: Who or what influences you?
---
I don't get influenced very easily, but I think the cities that I go to always influence my mood and style a little bit. I also care a lot about my friends opinion, they have a big influence on decisions that I make. 
Q: What's your signature look?
---
Something oversized combined with something elegant. 
By Christian MacDonald for Interview Magazine September 2013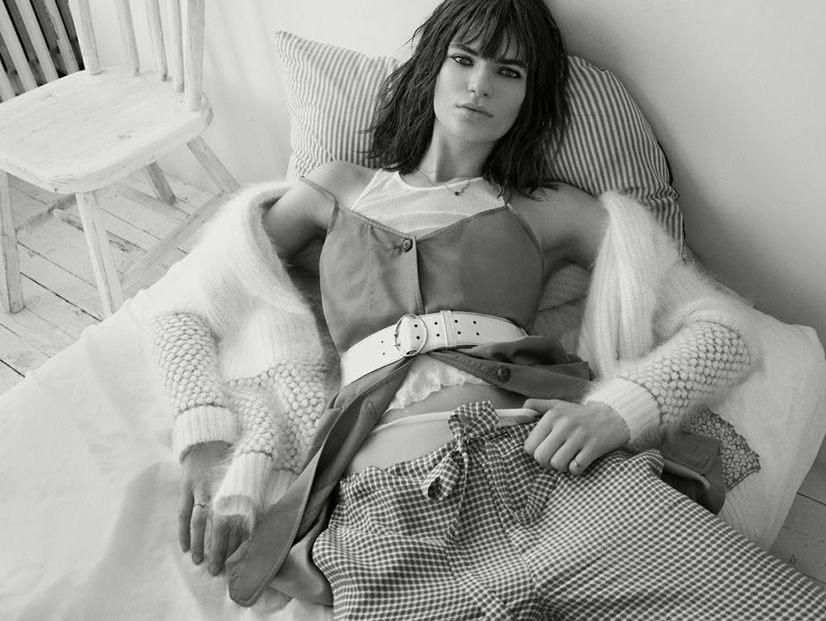 Q: You are obsessed with
---
NYC, my dog, hot yoga, my newest Marni bag and blogging.  [The Blog]
Q: Best modeling experience so far
---
Shooting the Valentino Fall/Winter 2013 Campaign with Inez & Vinoodh. It was magical! Walking for Dior was also an amazing experience. 
Valentino Fall/Winter 2013/2014 Campaign by Inez & Vinoodh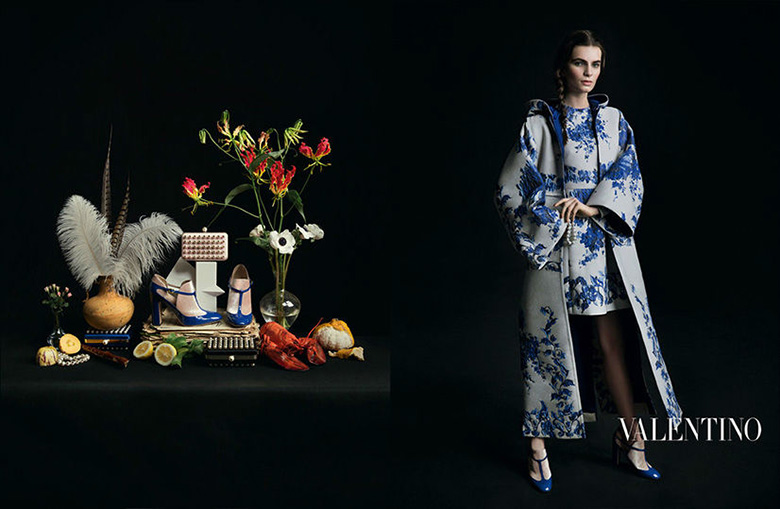 Q: What do you hope to achieve in your modeling career?
---
Well, last year my goals where getting a nice campaign and shoot for Vogue Italia. Never really expected I would achieve those things so soon! I haven't even thought about any other achievements yet. There are still a lot of brands I would love to work for! And it would be nice to get that far when people look at you as a person, a business woman, not just a mannequin.
Q: People you would love to work with
---
It think that could be an endless list. Peter Lindbergh, Tim Walker, Patrick Demarchelier, Karl Lagerfeld, Carine Roitfeld, Jan Welters, David Sims, Mario Testino, Juergen Teller, Nick Knight, Mert&Marcus, Katie Grand, Emanuelle Alt, Steven Klein.. to name a few.
These are huge names, but I also love to work with people who just have a great vision and know how to transform their vision into their work.
Q: What is the craziest thing you've ever done?
---
I think the craziest thing I have ever done (and that I can actually share in this interview) would be taking off to Bangkok by myself to visit my best friend. I was in Singapore at the time and the whole idea started off as a joke, but 10 min later I had actually bought the ticket. The next day we were together! 
By Scott Trindle for i-D Summer 2013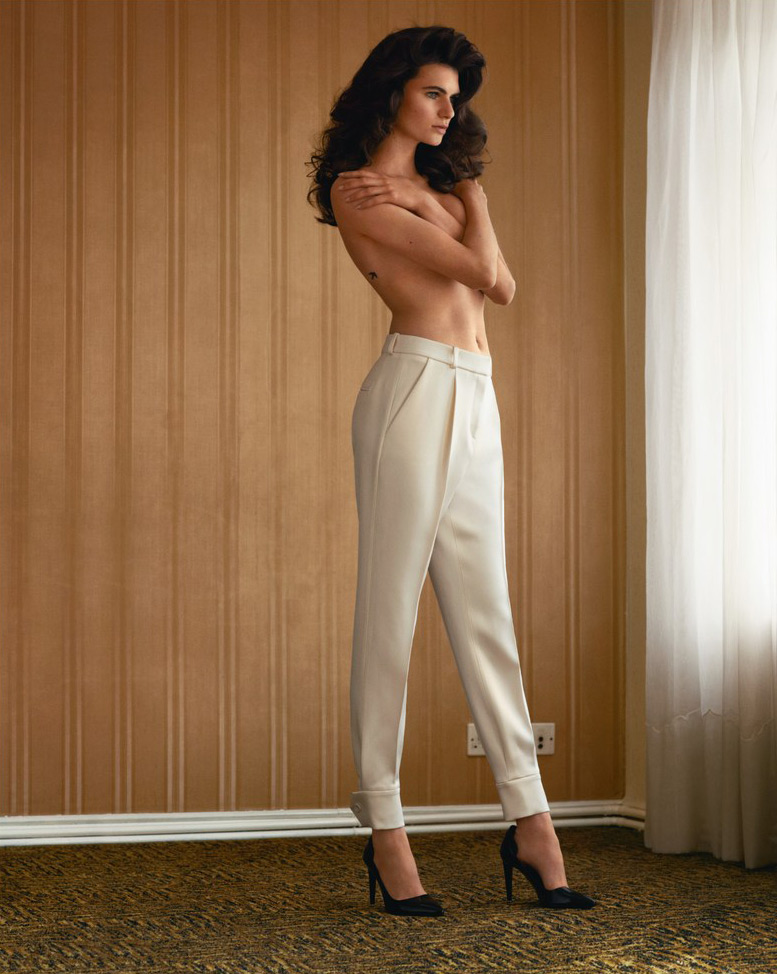 Q: One thing about modeling people may be surprised to learn
---
It is NOT easy. You have to work crazy hours sometimes, during fashion week, sleeping an hour a night is not rare, and you still need to be fresh and ready for the next (crazy) day. Not everybody who is tall, skinny and has the pretty face can do that. But it is completely worth it.
Q: Which models do you look up to?
---
Daria Werbowy and Natalia Vodianova, as there are really somebody apart from being a model. They earned so much respect by working really hard. Apart from that their beauty is unique and captivating.
Q:  Do you prefer working on shoots or at shows? 
---
I like the rush of the shows and the fact that there is so much going on around them. But at shootings you can get to know the team you work with a little better and the contribution of the model can be bigger than during a show.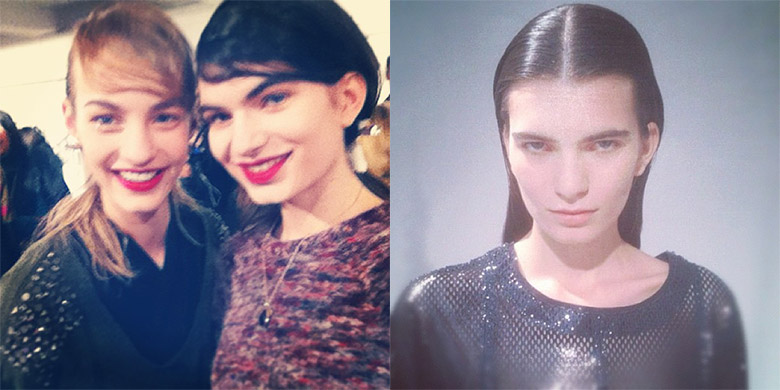 Q: Best and worst parts of being a model?
---
Getting to see all those creative people and help them create something other people can enjoy is one of the best things about modeling for me. I also think the fact that it gives me the opportunity to live in city like New York and to see the whole world is pretty amazing. 
The worst part for me is that I feel like I don't really have a home, everywhere where I am is always something missing. I also absolutely don't like when we are not always treated as people in another industry would treat an ordinary business relation. 
Q: What would you dare to learn? 
---
Fly springing! [that's insane gymnastics move]
Q: What is your dream modeling job?
---
A campaign for one of my favorite brands with some of the people I'd love to work with, shot somewhere on a sunny tropical island. On a horse or with a big white tiger (tamed please).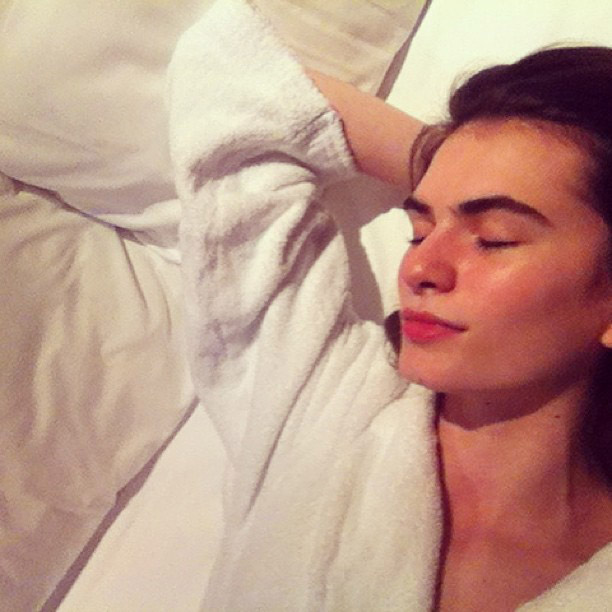 Q: 3 things you can't live without
---
My friends, my camera and liquorice. 
---
Follow Anouk on Twitter and Instagram.
Text by Marija Filipova.