MM6 Maison Margiela x Eastpak.
MM6 Maison Margiela is known for its irreverent approach and unexpected pairings. For the Autumn / Winter 2021 collection, the brand moved into reverse mode, revolving traditional pieces inside out, upside down and back-to-front. In an exclusive collaboration with Eastpak, its most iconic shapes are twisted, rearranged and reversed by MM6, defying the conventions of fashion partnerships.
The MM6 Maison Margiela x Eastpak collaboration deconstructs codes of the brand's signature Padded Pak'r® backpack and Springer bum bag, making them entirely reversible. The collection comprises 5 styles in 3 colorways and is perfectly encapsulated by the woven back-to-front MM6 Maison Margiela and Eastpak labels.
MM6 x EASTPAK PADDED Reversible backpack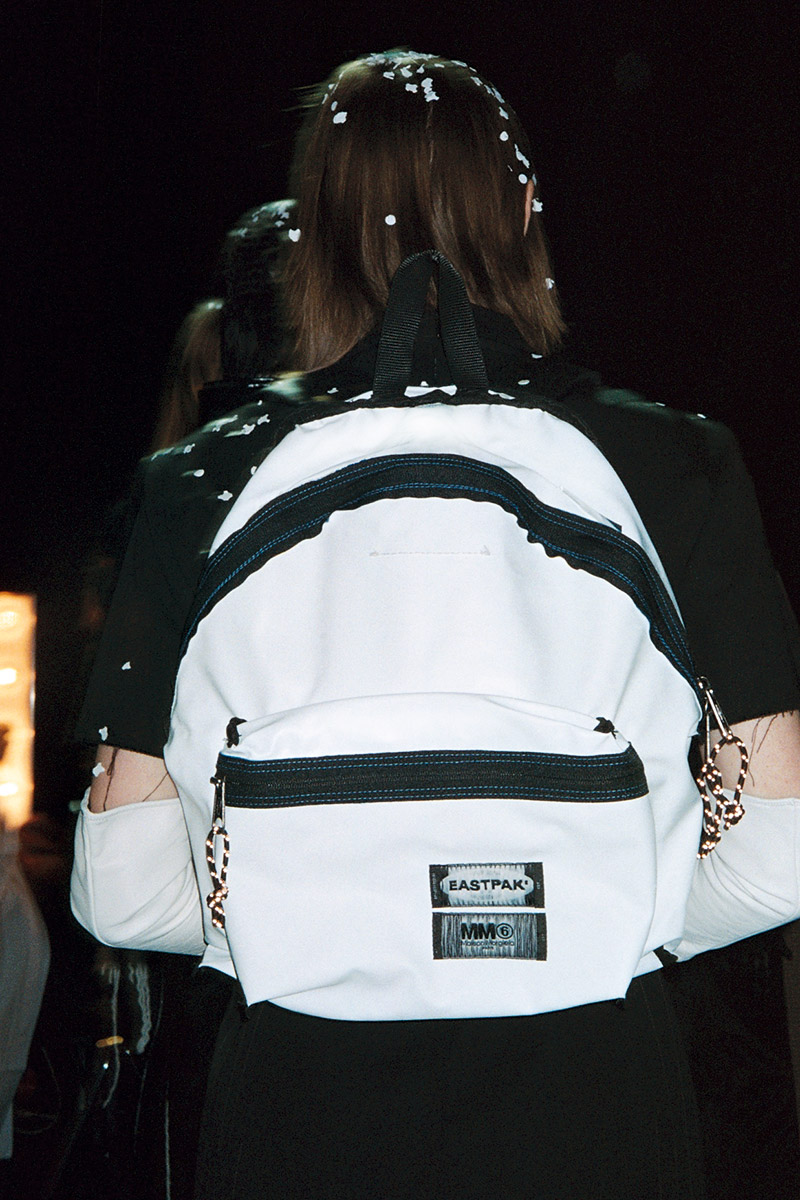 Eastpak legendary Padded Pak'r® backpack has come in every shade and color under the sun since it was first released in 1976. Nevertheless, MM6 succeed revisiting Eastpak classic with a surprising outcome: Ingenious thread-through and detachable padded shoulder straps made these unique creations completely reversible, transforming them from Black, Blue, or Red into White.
MM6 x EASTPAK SPRINGER Reversible bum bag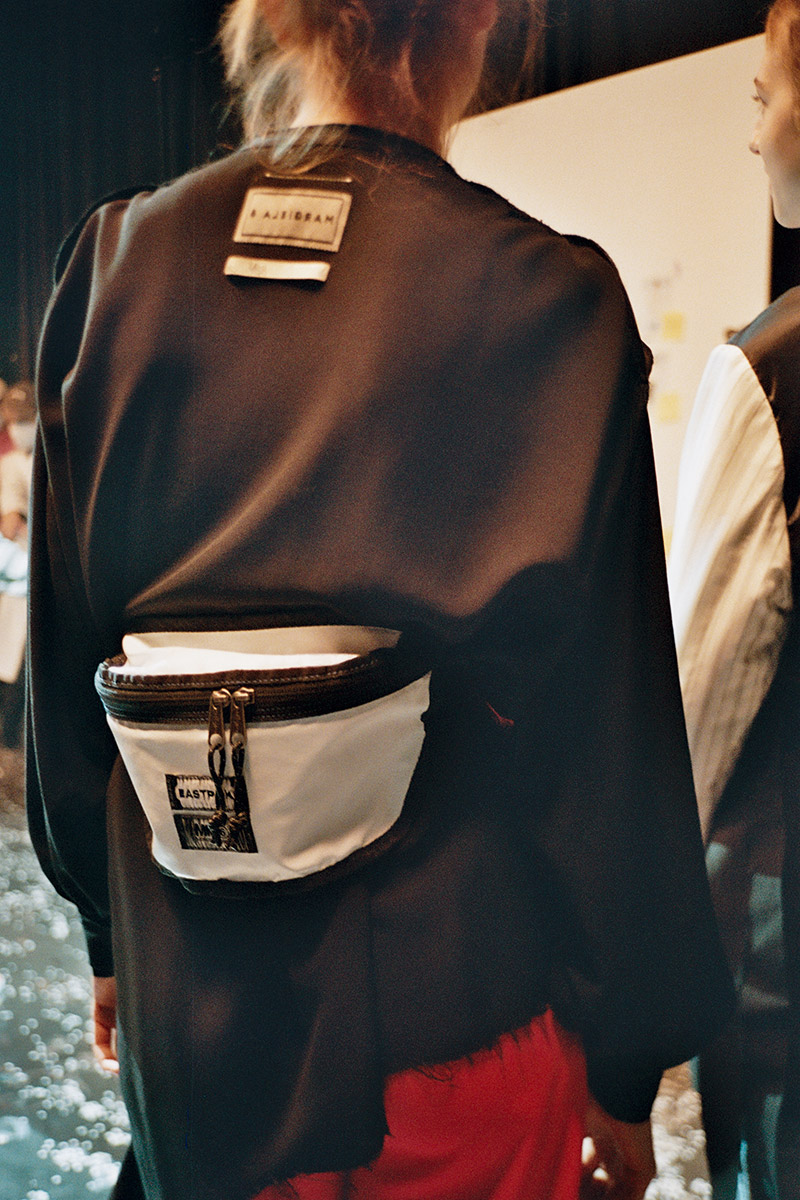 Eastpak eye-catching Springer get a unique make- over by MM6. Available in the same 3 primary colors that all "fade" to White when turned inside out. An ingenious concept that's perfectly symbolized by the reversed woven MM6 and Eastpak logos.
MM6 x EASTPAK PADDED XL Backtoback XL backpack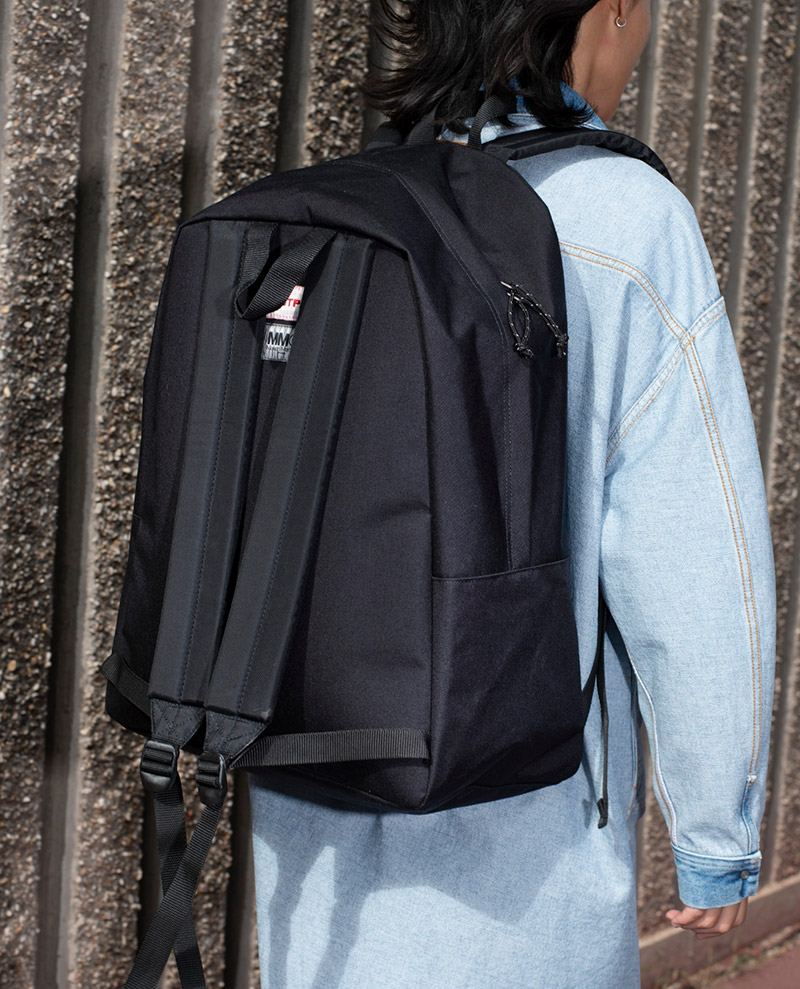 Inspired by the MM6 AW21 Reversed collection, this unique back-to-back edition holds a literal mirror up to the back-to-front concept, fusing together two of the padded back panels that give Eastpak Padded Pak'r® its name. The result is an extra-roomy pack in sturdy Eastpak black nylon.
MM6 x EASTPAK MINI SHOULDERBAG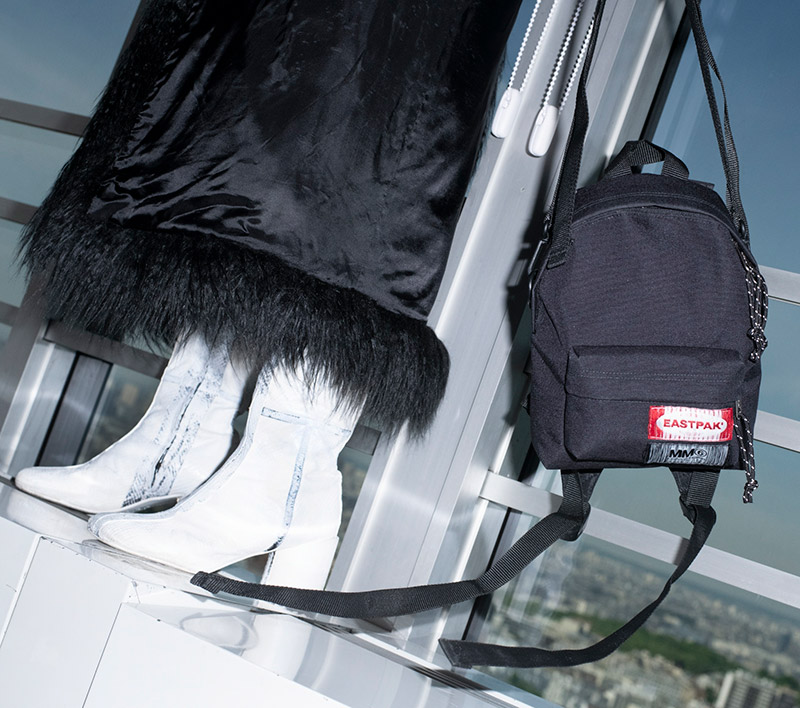 This unique MM6 take on Eastpak's popular Orbit minibag embodies all the hallmarks of this collaboration. Including MM6 signature white lining and stitching details as well as Eastpak and MM6 reversed woven labels.
MM6 x EASTPAK JAPANESE BAG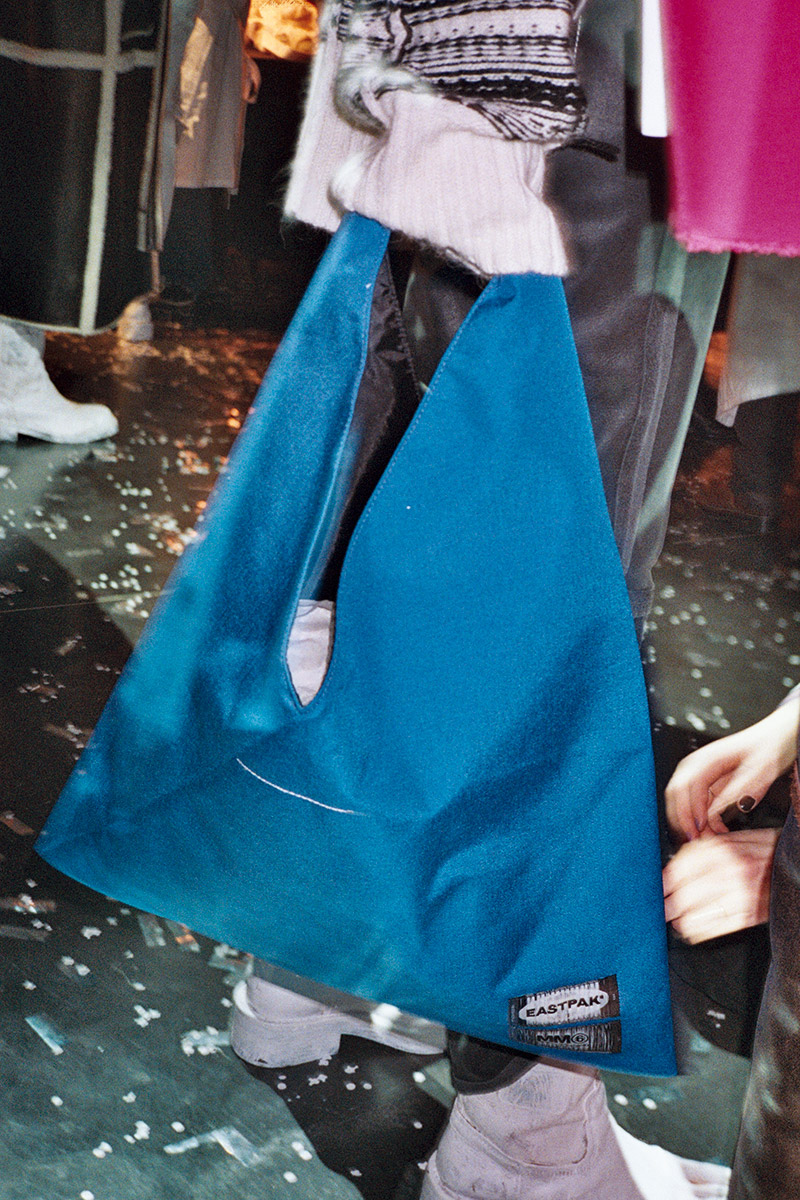 A direct interpretation from MM6's distinctive geometric Japanese bag, this elegant shopper comes in iconic Eastpak Black, Blue, or Red, bearing the same signature white stitching detail as well as the reversed dual MM6 and Eastpak logos that symbolize this inward-looking, outward- thinking collection.
You May Also Like: MM6 Maison Margiela Spring Summer 2022