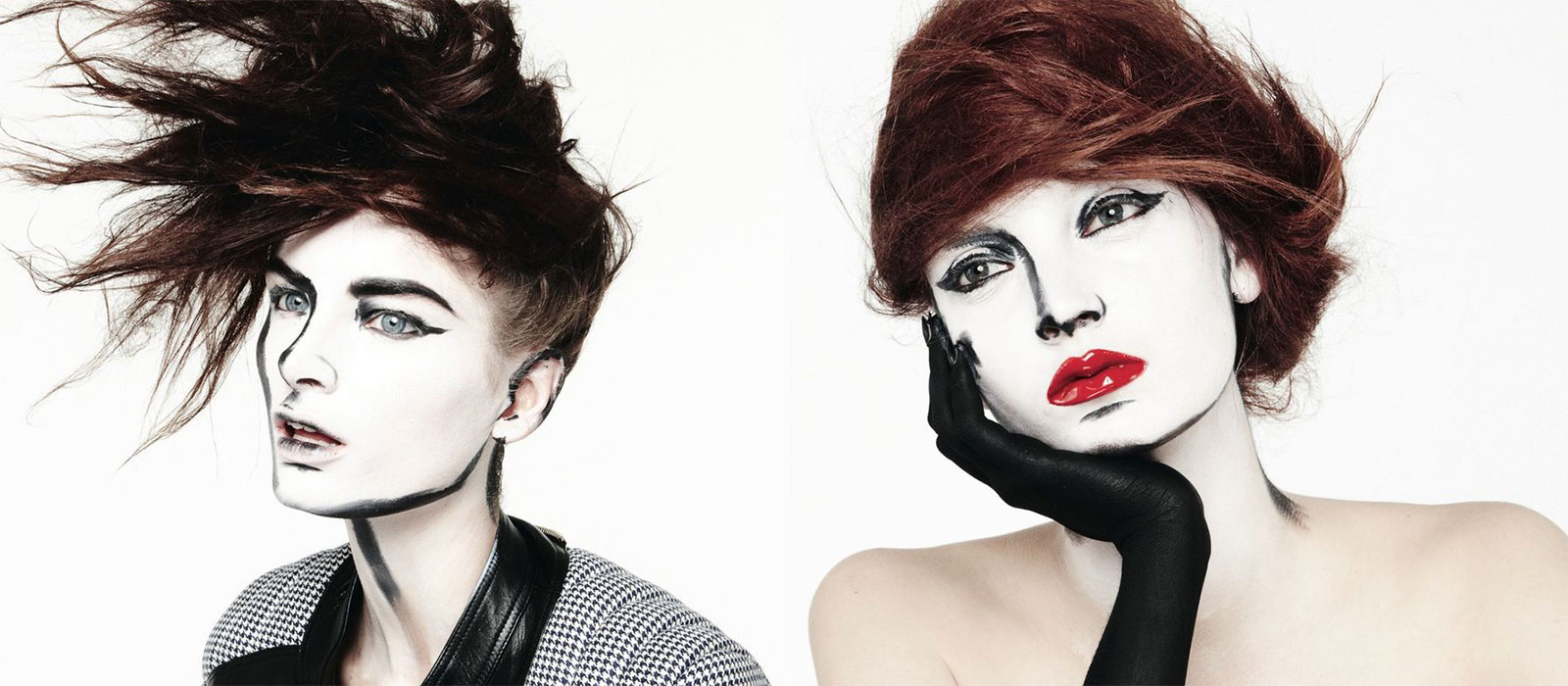 Yadim
If you know anyone who doubts that make-up artists can really deserve the "artist" part of their moniker, you need to introduce them to Yadim. You might show them the Dazed & Confused editorial where he made up three models to look like black and white vintage Dior illustrations. Or the Antidote cover where he painted Daphne Groeneveld like a rainbow. And you'd definitely want to show them Lady Gaga's "Applause" video, for which Yadim created half a dozen unique looks, ranging from glowing Botticelli Venus to mad circus clown. There's no doubt the man is a true artist, with a painter's ability to use color to sculpt and surprise.
It's no wonder, then, that Yadim has become one of beauty's most in-demand creative forces. After assisting for Pat McGrath, Aaron de Mey, and Tom Pecheux, he struck out on his own and quickly made his name with a series of striking cover stories for Dazed & Confused. Not even two years after his first solo editorial, Yadim was appointed a global make-up designer at Dior. After that Dior contract ended, Maybelline eagerly snapped him up to be their global make-up artist.
Today, Yadim balances his Maybelline duties with frequent collaborations with luminaries like Mario Testino, Inez & Vinoodh, and Mert & Marcus, as well as work with runway clients including Haider Ackermann and Peter Som. Starting this winter, he's serving as beauty director for Dazed & Confused, the magazine where his meteoric rise began. We can't wait to watch as he soars even higher.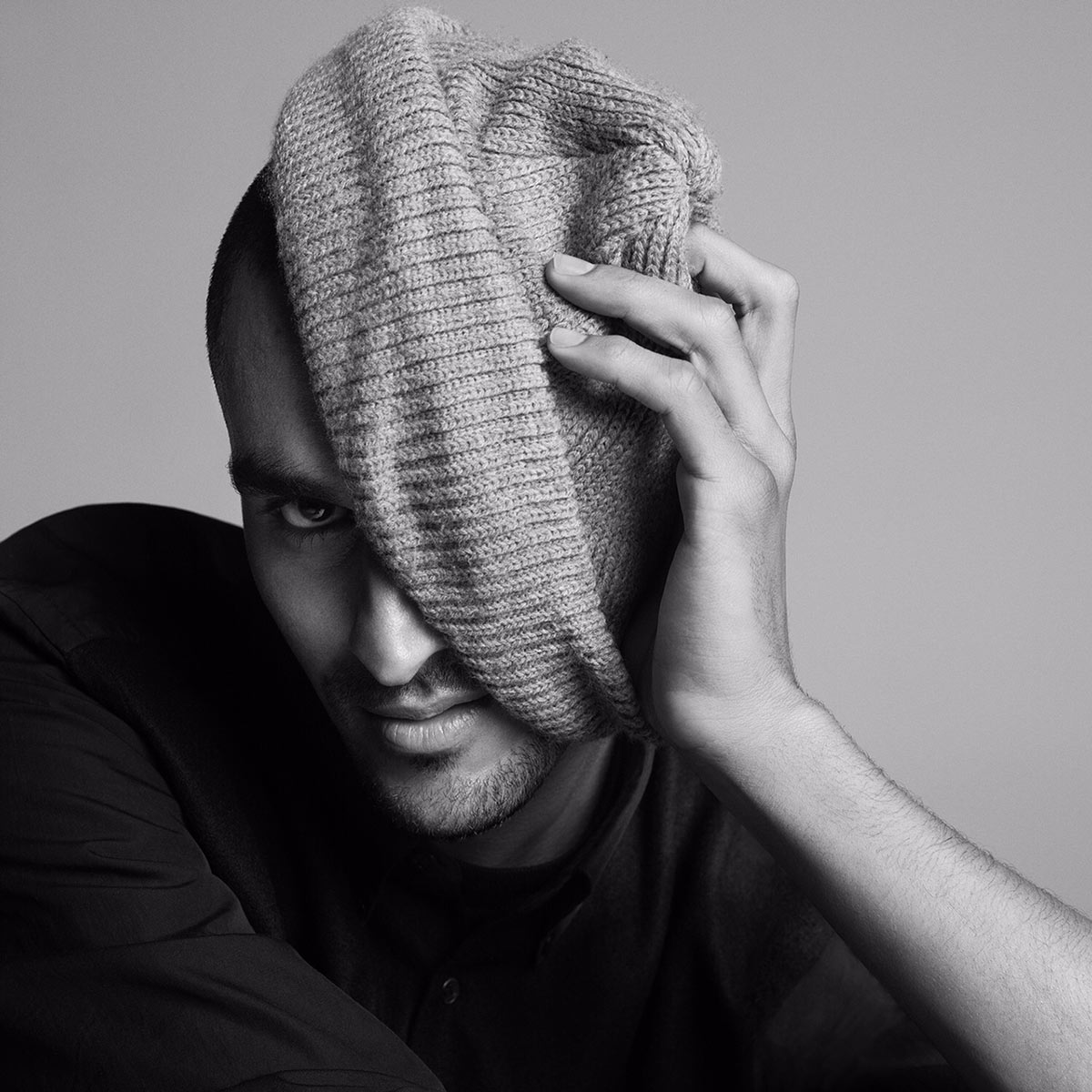 It's a good time to work in beauty because more than ever, different cultures are represented and celebrated. With expanding markets in Asia and Africa, just to name a couple, the industry has an incentive to cast people that look like the markets they serve. More and more, beauty is finally catching up as well. With brands and product lines committed and catering to different ethnicities and cultures.
Beauty? It's our birthright. To feel beautiful is something everyone deserves.
What we call imperfections are often, if not always, the unmasked reality of people. We only call these attributes "imperfections" because of the societal, racial, sexual and cultural standards we have placed on ourselves. These standards are limited concepts of beauty and are bound to evolve and hopefully, eventually, fall away. I'm lucky to be in a position to help progress that evolution. It's one of the aspects of my job that I find incredibly rewarding. That I might potentially change even one person's idea of what makes them beautiful; I find nothing superficial about that.
This is something I love about Maybelline — that we cater to anyone and everyone. I like the fact that we reach every woman on almost any income globally. Before Maybelline I worked with Dior. Dior is high end, exclusive, prestige. My time at Dior was a great experience. I learned so much about the marketing end of the business. The products are great and I still use them. But when I finished my contract with Dior I told myself that if I were to do another contract, it would be with a mass market brand. It's funny too because I actually specifically thought to myself "maybe a brand like Maybelline". It's crazy how things work out.
I feel like this last year was sort of like on-boarding with Maybelline. It was my introduction as brand ambassador. I was getting to know them; they were getting to know me. We mostly did shows and events this first year. Maybelline is the official sponsor for NYFW, and I keyed ten shows last season with my incredible Maybelline team. It's truly been a dream come true.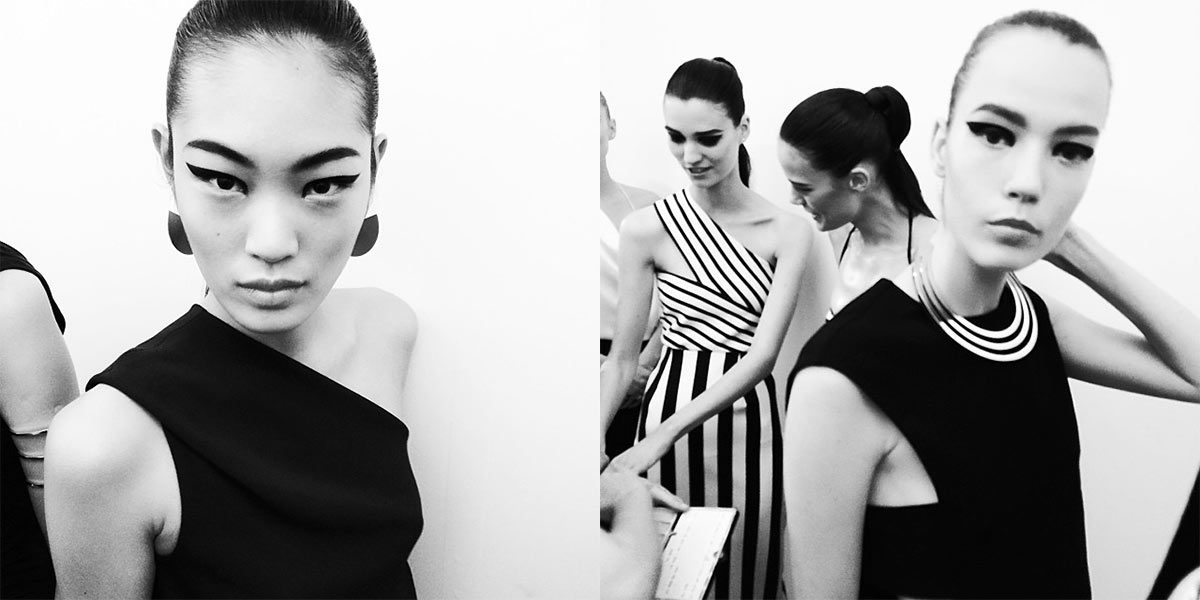 Cushnie Et Ochs S/S 2015 Show. Make-up by Yadim
Growing up my mom was, and still is by the way, very into fashion and especially beauty. I remember watching my mom get ready in the mornings and being fascinated with the process. From her robe, to the products she used, to the way she brushed her hair. I realized that beauty was transformative. I've been hooked ever since. I'm very fortunate that I have a mother who allowed me to have this fascination. As I got older she really nurtured in me my love for makeup. From giving me hand-me-down products to use on my girlfriends to buying me Kevyn Aucoin's books, she pushed me in this direction.
My mother also used to make me watch old films when I was growing up. I remember often resisting but I always ended up loving what she picked. From Sunset Blvd, to old Joan Crawford films, to All About Eve, I guess I was schooled pretty early on. And thank goodness for that because it has helped me more than I can ever express. I still love films. I recently watched the documentary "Awake: The Life of Yogananda", and that was very inspiring.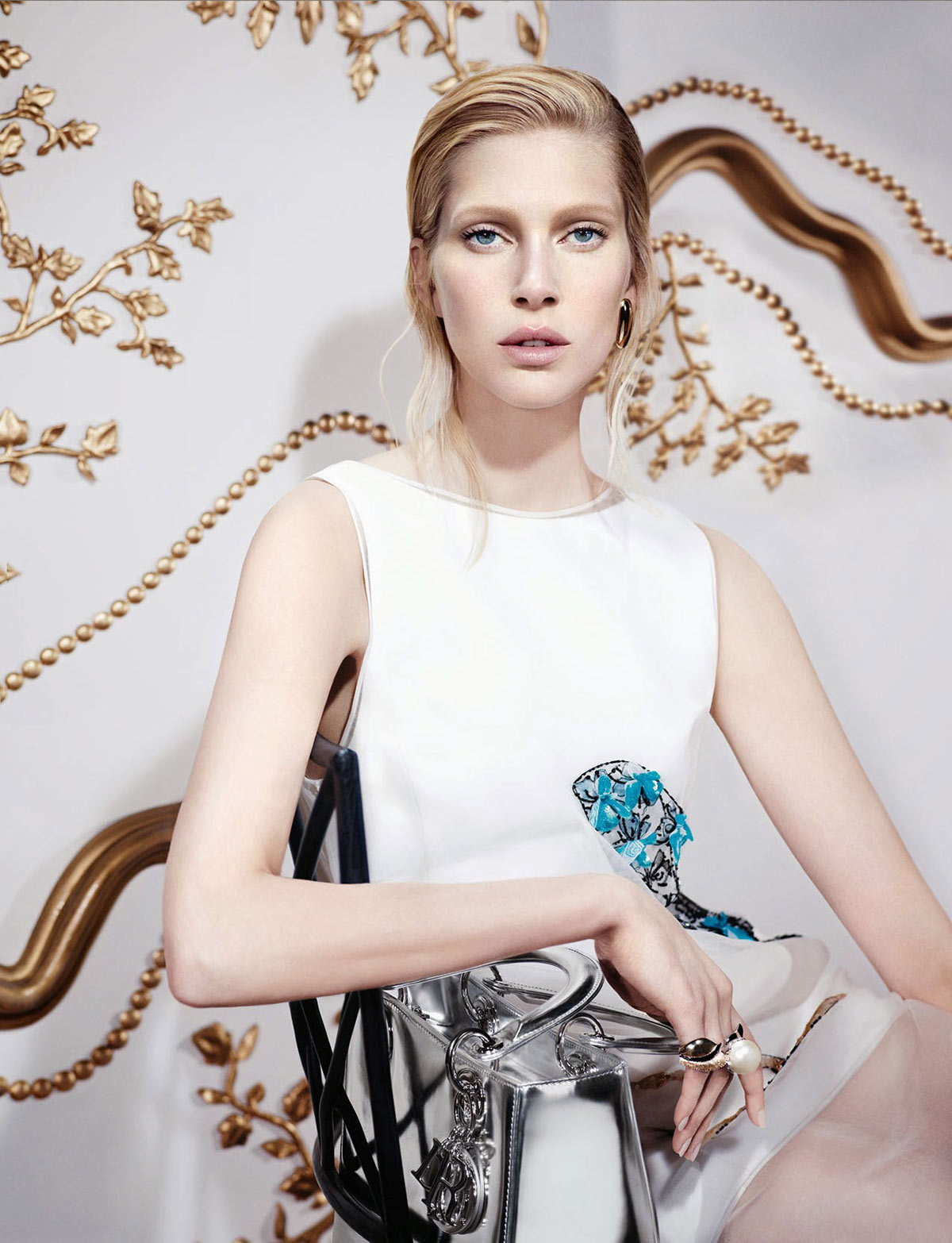 Iselin Steiro by Willy Vanderperre for Dior F/W 2013/14. Make-up by Yadim
I love books as well and I collect them. I'm very inspired by different cultures, too. I'm lucky I've been able to travel to more places than most people will see in a lifetime, so I'm often immersed in other cultures. It's rare I come back from a trip and don't feel inspired.
I also find many of the amazingly creative people I get to work with every day truly inspiring. I'm a pretty fluid person so I look for the beauty or the darkness in my everyday. Sometimes the most beautiful things are dark or sad and I find that sensibility translates into interesting outcomes when applied to beauty.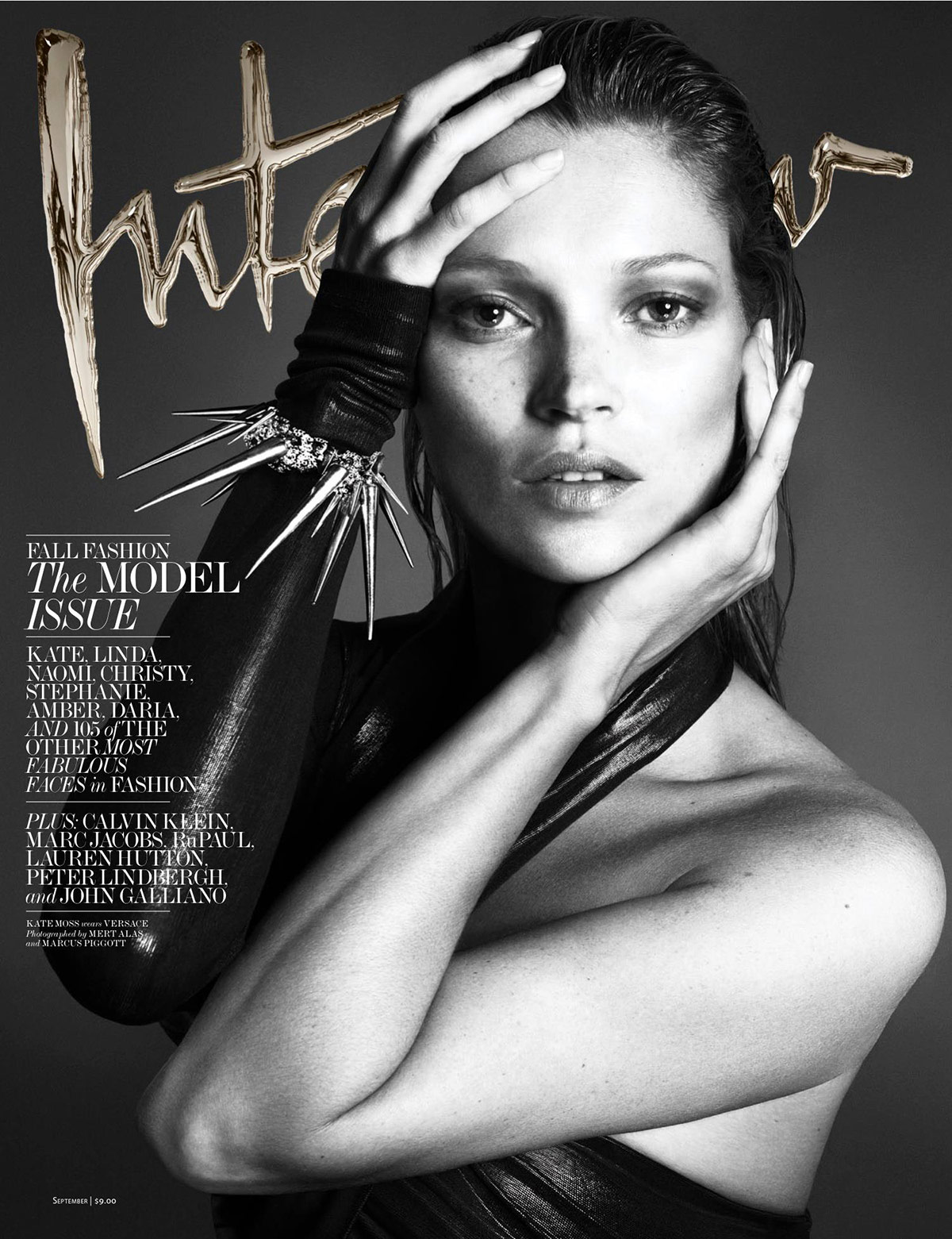 Kate Moss by Mert & Marcus for Interview Magazine September 2013. Make-up by Yadim
One thing I've learned, though, is that no matter how much prep work or reference material we look at before a shoot, it really all comes together on set. We can talk all we want about the theme or direction of the shoot, but that can, and often does, go out the window once we're on set. It's very different talking about it and actually being there with the subject on hand, the lighting, the weather if it's a location shoot, the clothing, the mood of everyone on set. Most of the makeup I do is done spontaneously on set for the simple fact that we really don't know what the picture will be until we find it.
I really love this process. It's very organic and fluid. Everyone contributes. Everyone's voice is heard. The teams I work with are amazing, so there's a real trust there. This idea of everyone pouring his or her energy into making something that feels different or interesting or beautiful or twisted. Everyone is sort of pushing to see what can make the image better.
I know its cliché, but I really couldn't choose just one favorite shoot. It's a bit like asking a mother to pick her favorite child. The Lady Gaga video I did with Inez & Vinoodh was certainly an experience. There was a real freedom to how we worked that I find doesn't happen too often. I also loved shooting Vogue Paris with Mert & Marcus in Ibiza a few seasons back. We basically drove around the island for three days shooting in the most amazing locations. I also loved the team for that one. Everyone sort of bonds on those kinds of trips so there's a real trust that's built between us.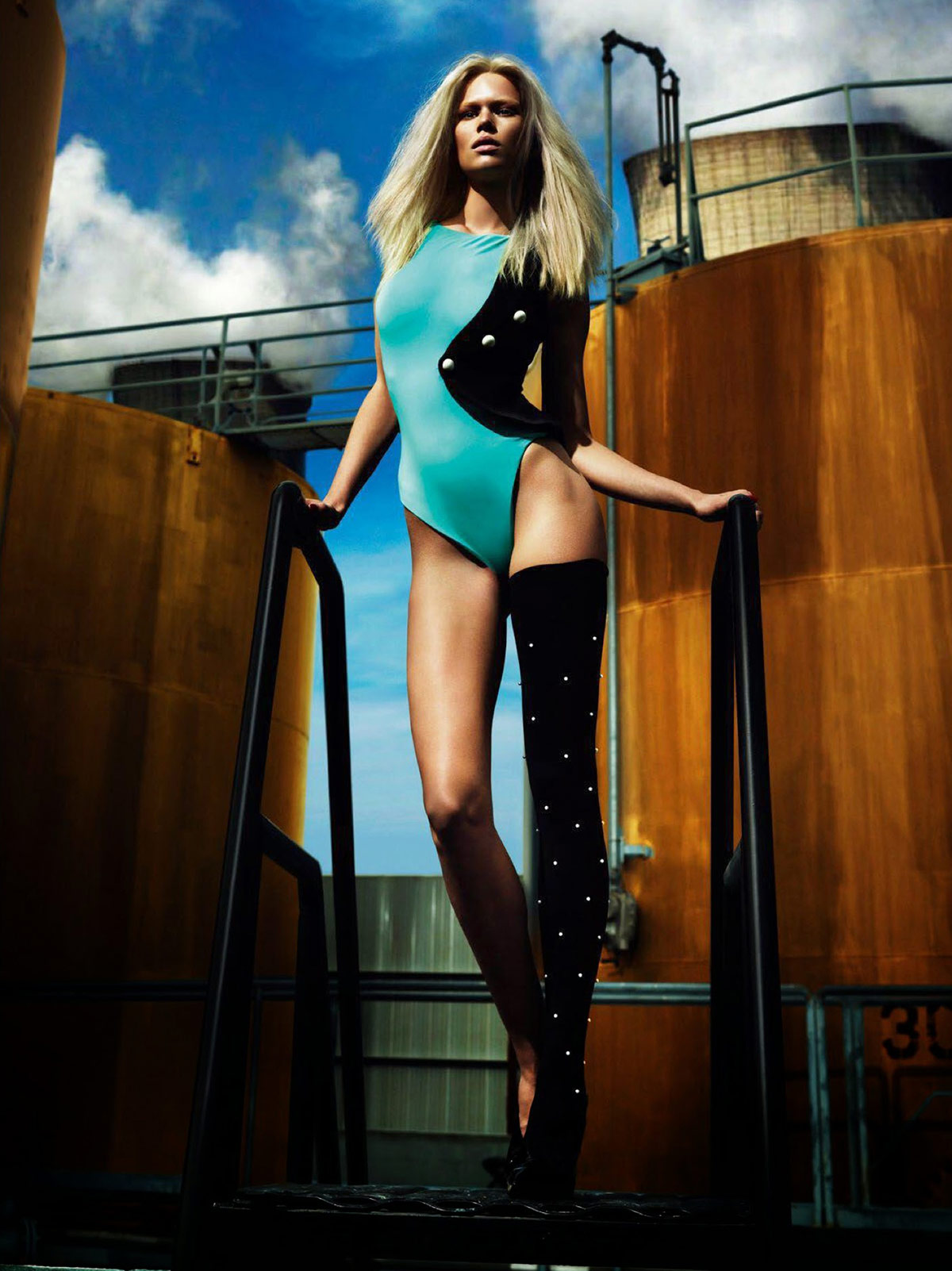 Anna Ewers by Mert & Marcus for Vogue Paris August 2014. Make-up by Yadim
Most recently I got to shoot the entire February issue of Vogue Paris with David Sims. He is one of my heroes. Growing up in the 90s, his imagery was often on my walls and school binder (Kate Moss' i-D cover with her fingers over one eye: legendary). So to be able to collaborate with him and Emmanuelle Alt on the issue is… well let's just say I had to keep pinching myself. Anna Ewers is on the cover. She and Gigi Hadid are two of the models I could see being future icons in our industry.
If I could go back and give myself some advice for when I was starting out, I guess it would be not to worry so much. Not to be so disappointed when things didn't go my way. To be less attached to the outcomes and to enjoy the process. "This Too Shall Pass", I suppose.
That's my most recent tattoo: "This Too Shall Pass". I also have an Om symbol on my back that I got when I was 17, and the word 'Surrender' on my forearm. I wanted to make sure that I wouldn't regret them in 20 years, so for that reason there's a bit of a mystic theme to them. For me my tattoos are like reminders. I'm reminded to meditate; I'm reminded to surrender to the moment. And reminded that nothing lasts forever, good or bad.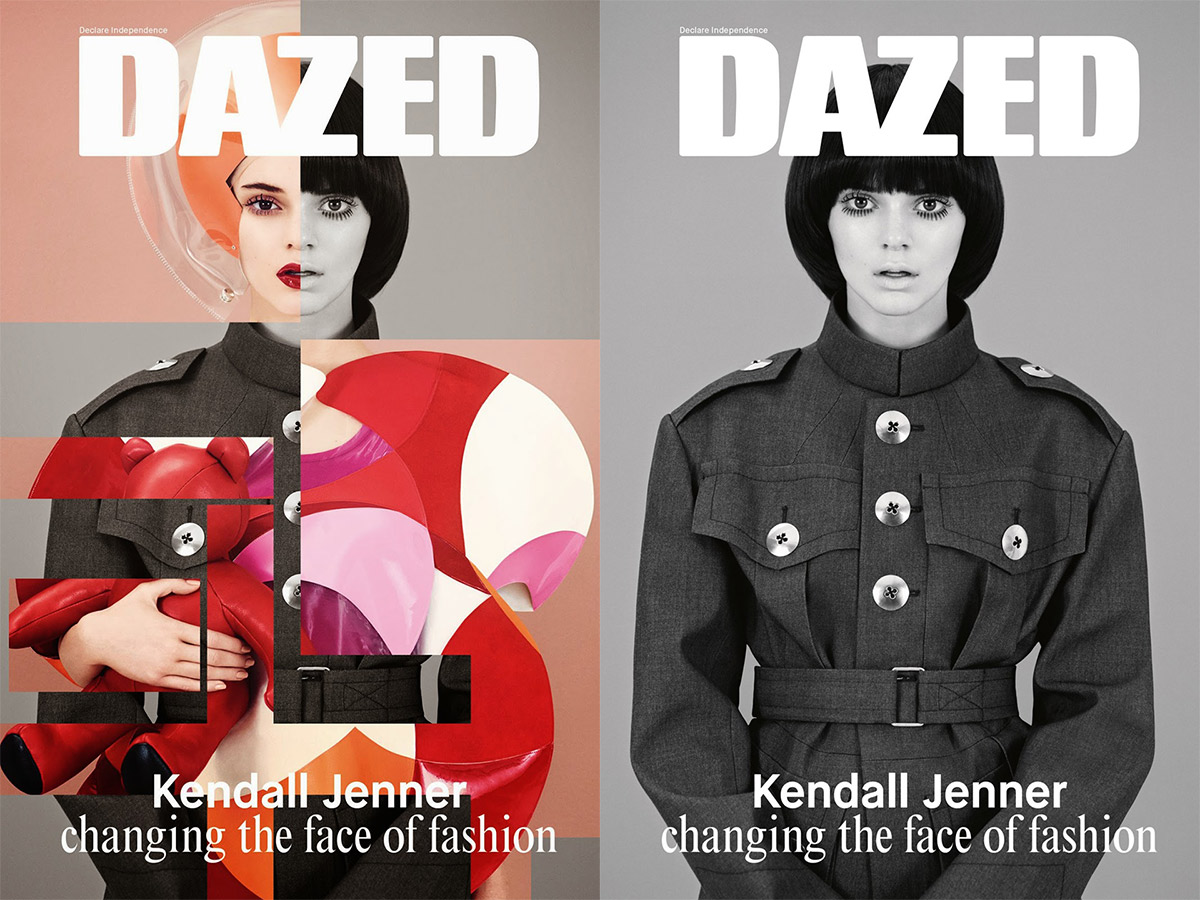 Kendall Jenner by Ben Toms for Dazed Winter 2014. Make-up by Yadim
---
Interview by
Alexei Key & Anna Griggs
First image 
by Daniel Jackson for Dazed & Confused June 2012