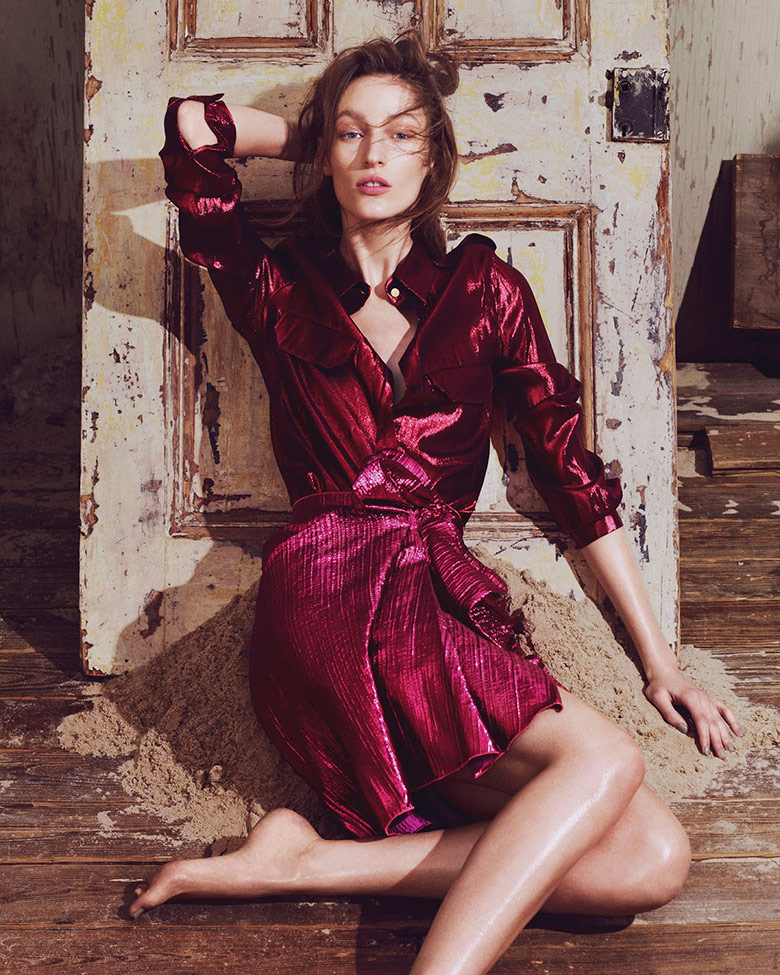 Straight to the point in a graceful manner is presented in Andrew Yee's caption of Franzi Mueller for the March 2014 issue of How To Spend It.
SEE ALSO: Franzi Mueller for Elle Sweden January 2014
Fashion stylist Damian Foxe has embraced some of the hottest items from the Spring/Summer 2014 collections to join forces in photographer Andrew Yee's framing. Red ruby metallics, checked suits, frills and chiffon are presented throughout the figure of model Franzi Mueller when posing in front of Yee's lens. Captured in what seems to be an old house under construction, Mueller and her natural striking characteristics are beautifully complementing the undeniable calmness that the timbered environment provides.
Hair stylist Shlomi Mor and make-up artist Robert Greene have both successfully delivered an natural approach for the German model which goes hand in hand with the nature influenced setting photographer Andrew Yee so wisely has chosen to fit the flowing and somewhat flawless theme for 'How To Spend It'.