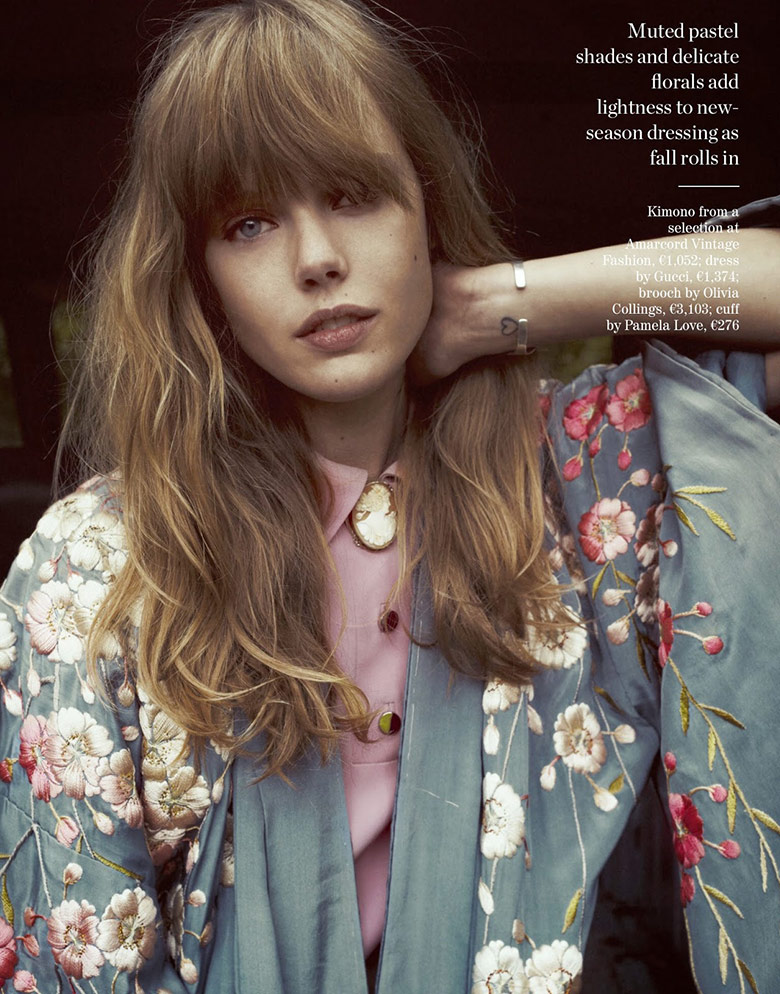 Frida Gustavsson is framed by Cedric Buchet for the fall 2014 issue of Porter. Think of a summer in Woodstock during the wild seventies, add a classic Swedish blonde and musical tunes and you have Cedric's latest caption. Starring oversized hats, denim flares and heavy prints, sweetheart Frida is looking innocent, pure and chic when delivering fashion stylist Laura Ferrara's hand picked wardrobe. Shot in the peaceful woods, Buchet's story reveals a harmonious essence, a world where peace and love are the only two factors aloud.
SEE ALSO: Frida Gustavsson by Steven Pan for Flair Magazine Issue 6
Hair stylist Sophie Roberts has fulfilled Gustavsson's looks with a typical seventies hairdo featuring a thick fringe and wavy mane whilst make-up artist Sam Addington has worked with natural shades from Chanel's beauty department, embracing the effortless and free-spirited feel of Cedric's editorial.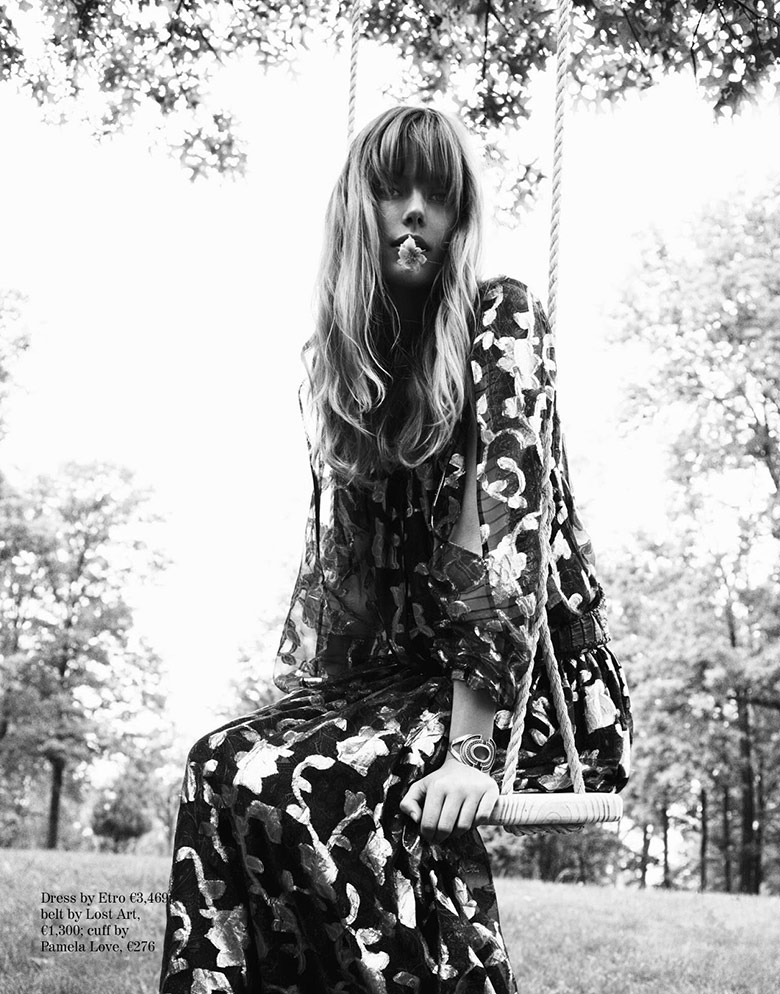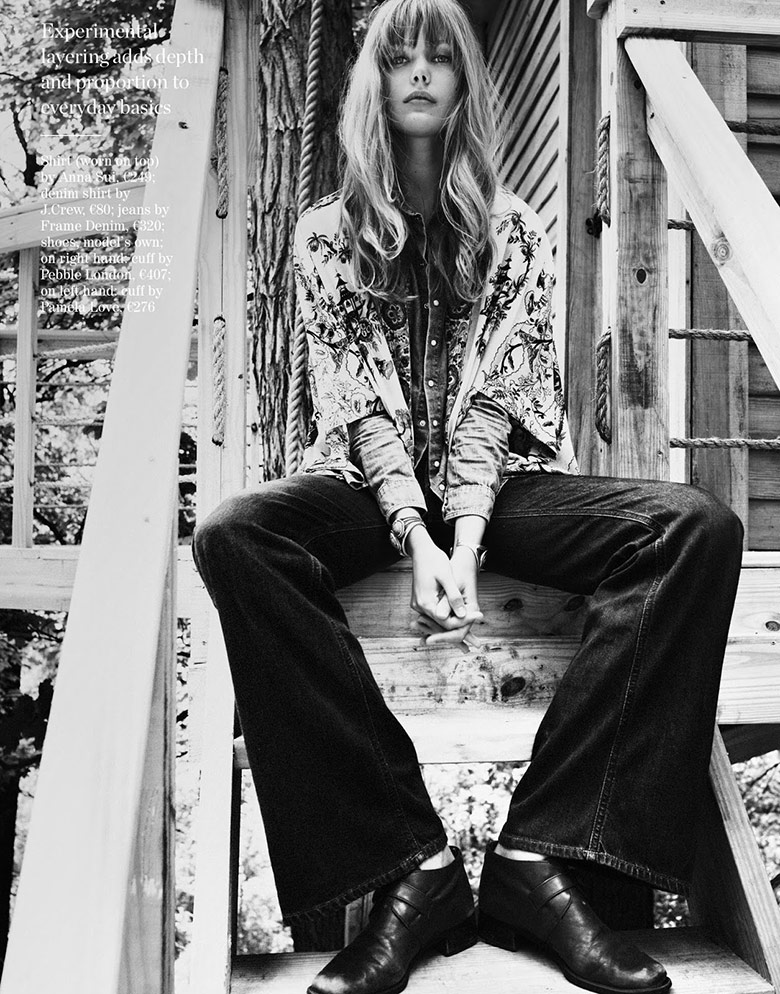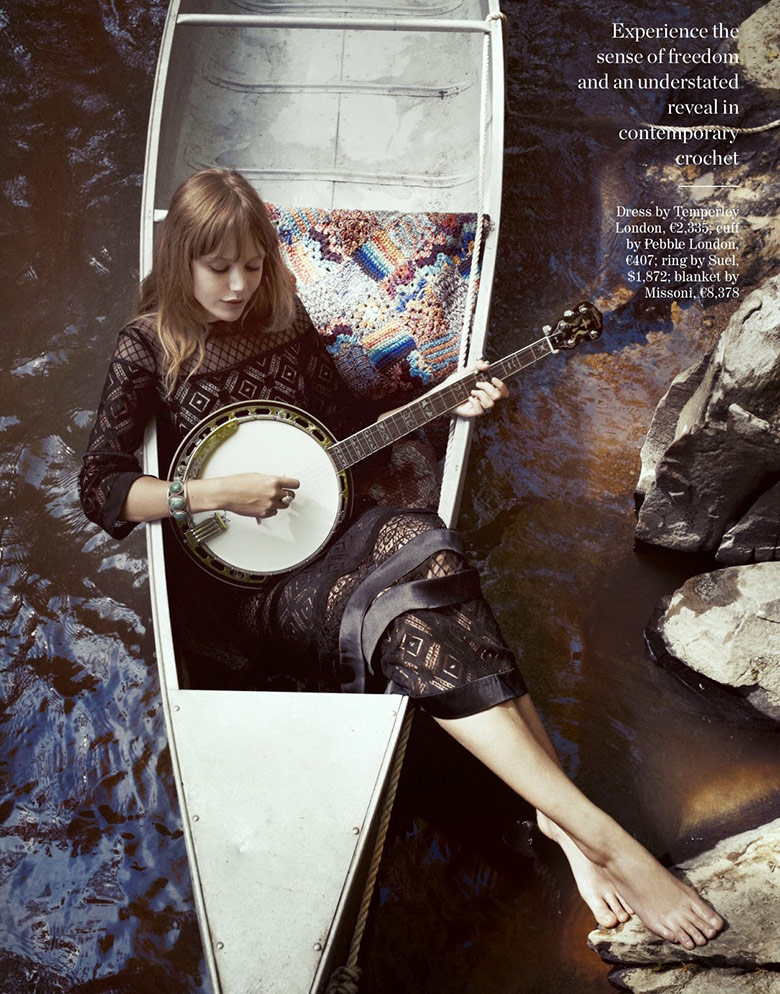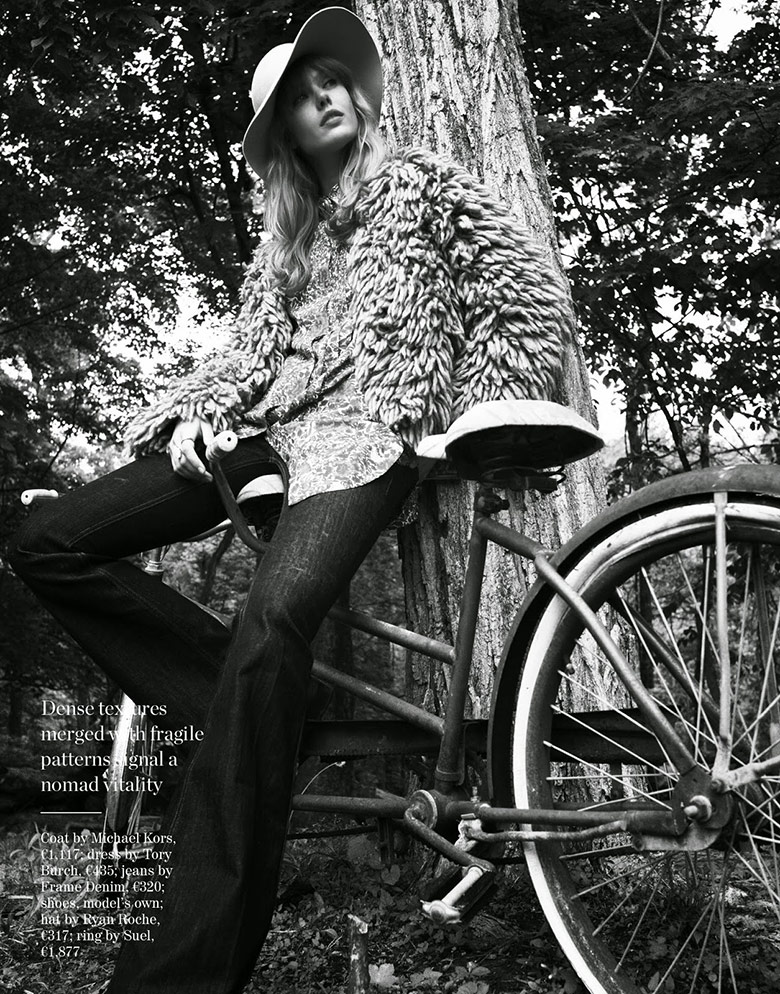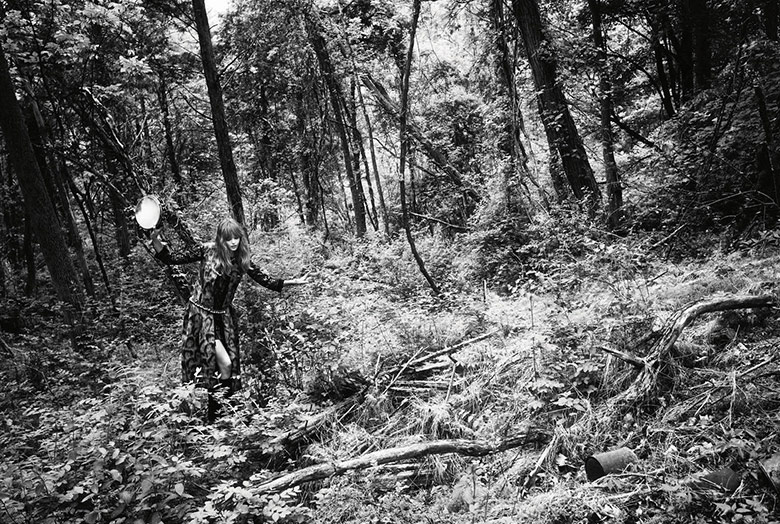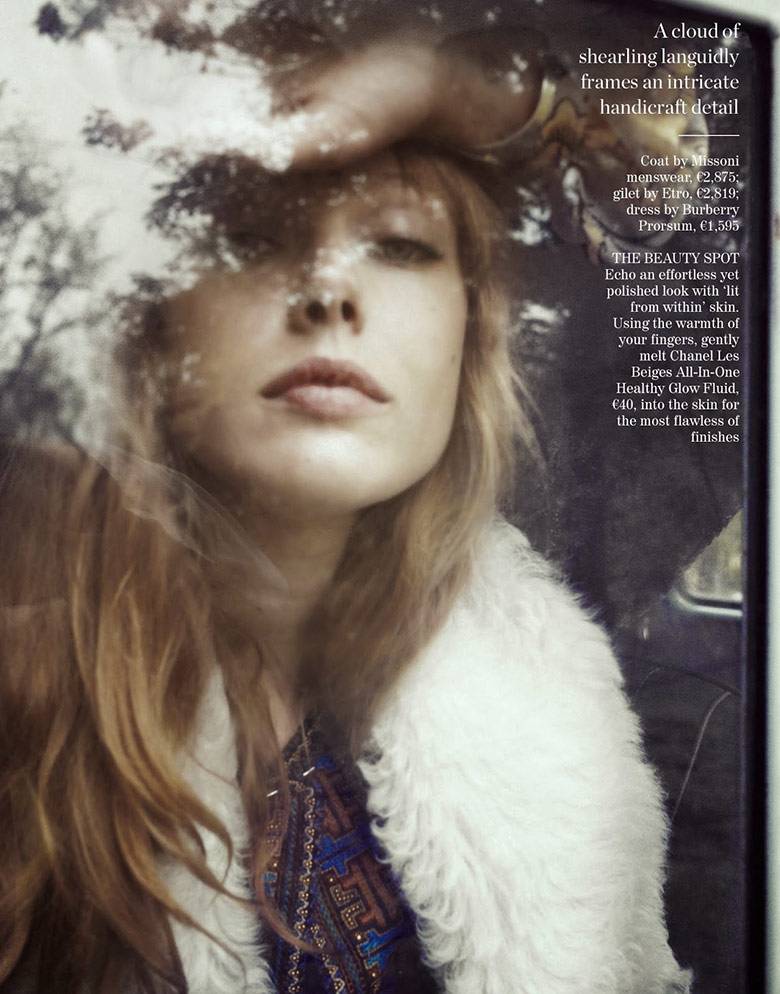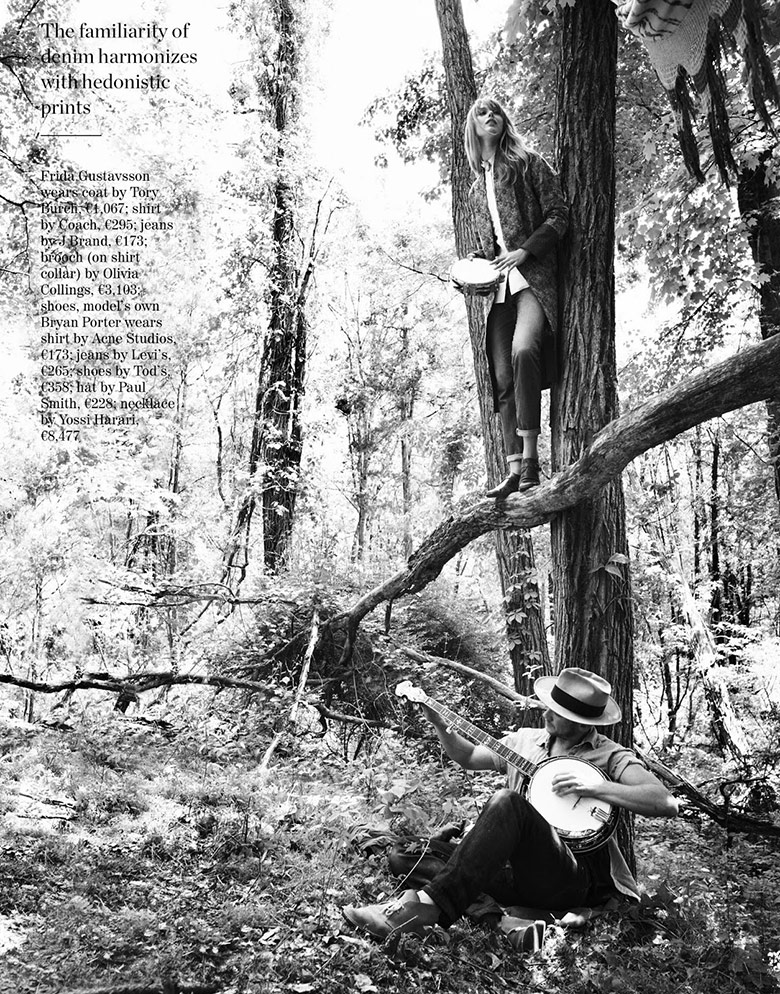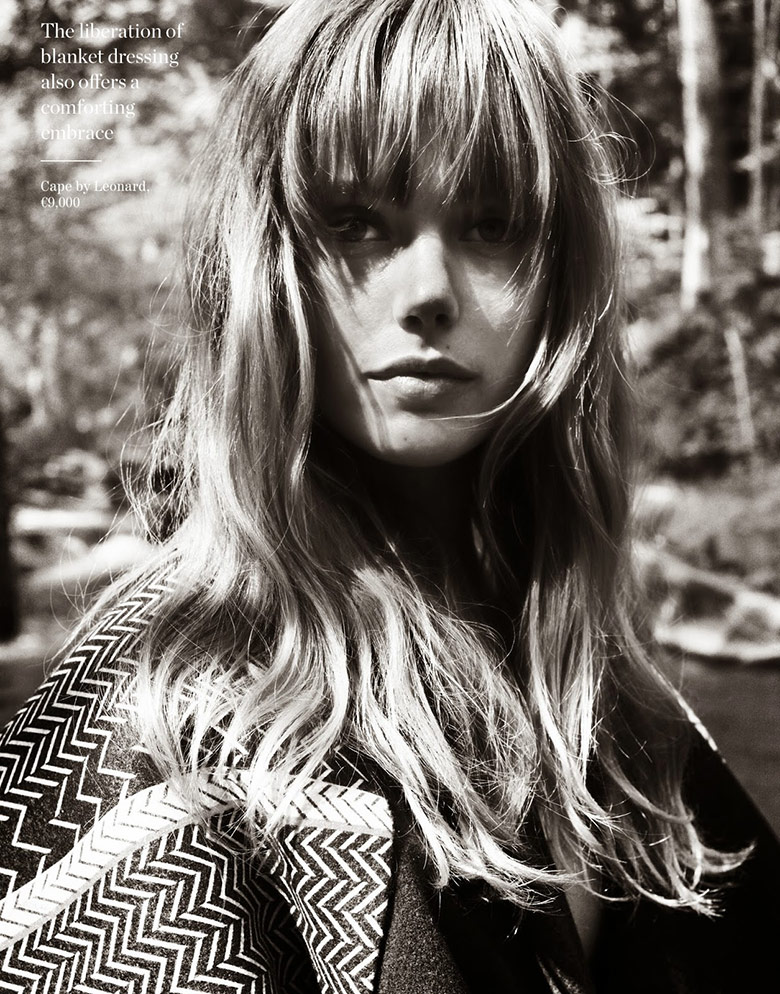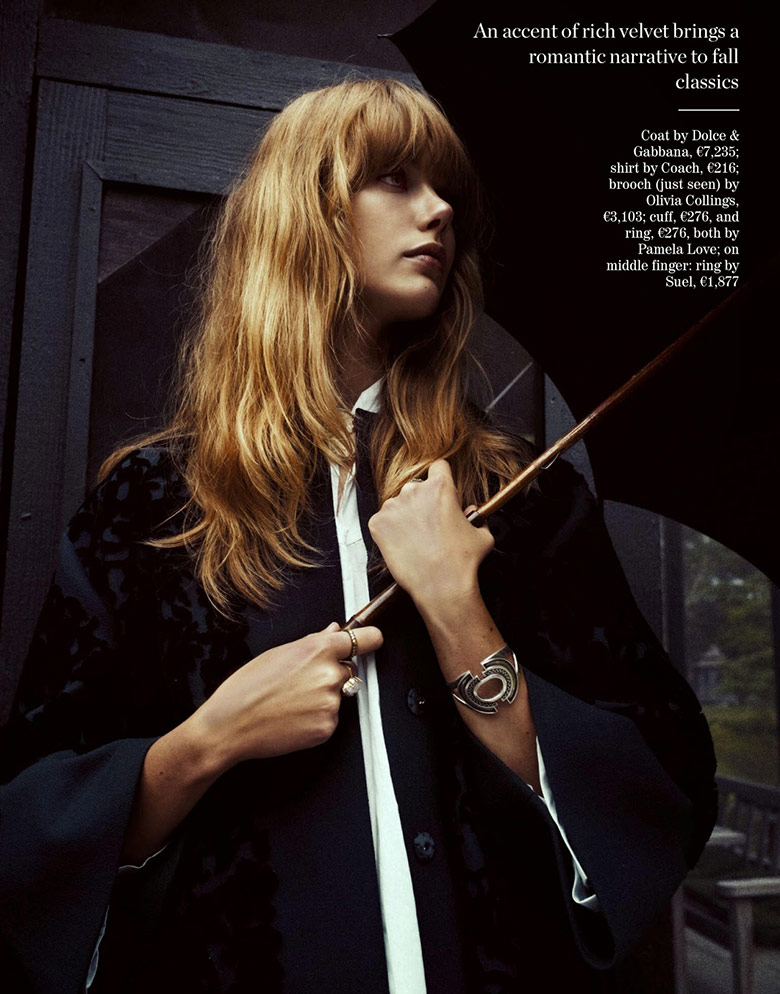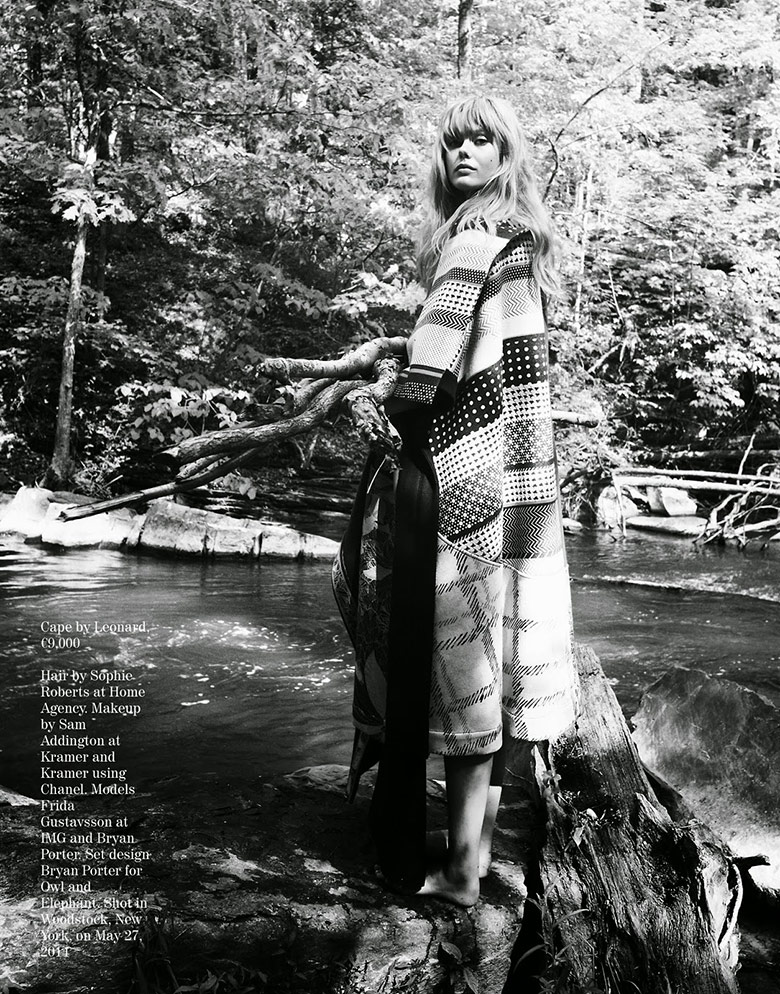 Text by Marija Filipova