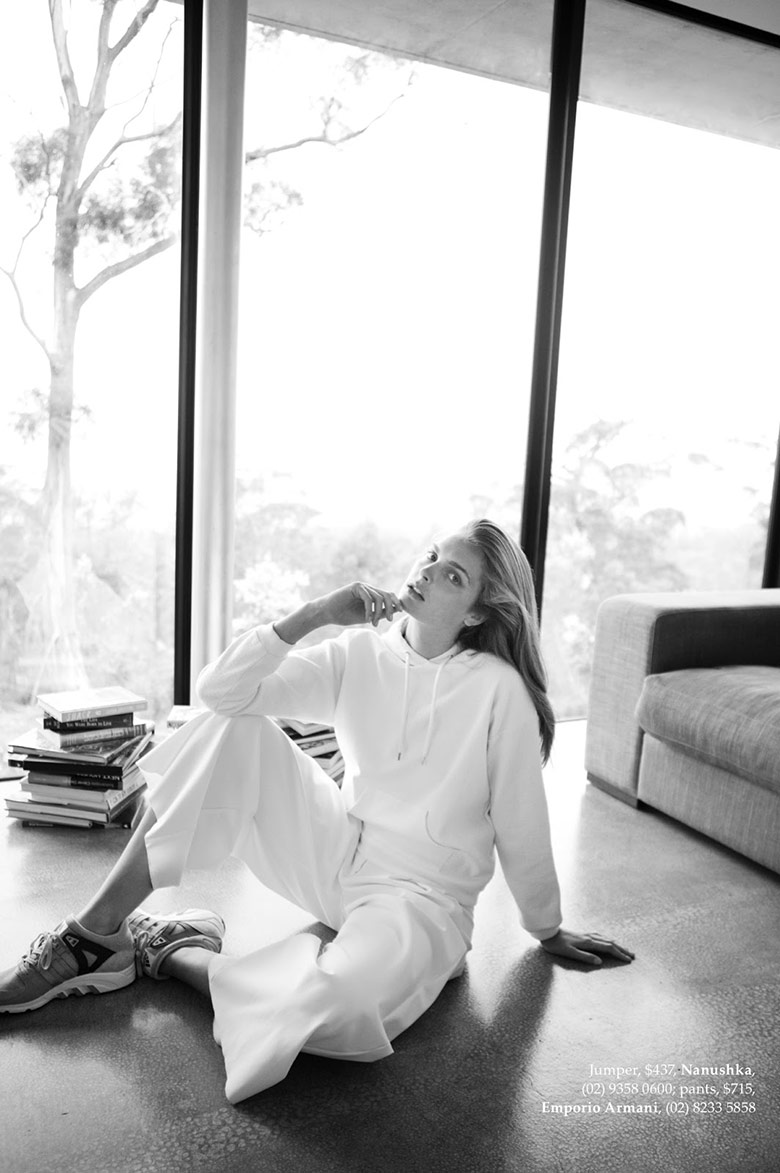 The Italian born photographer Stefania Paparelli frames the Danish newcomer Gertrud Hegelund for the June 2014 issue of Elle Australia. It feels minimalistic and incredibly Scandinavian when Paparelli captured the Scandic herself, Miss Hegelund in a stylish home in the middle of the green wildness.
The effortless styling by Sara Smith including 'sweats gone chic' looks and smarter pieces which have been put together with sporty trainers to create a cooler vibe among the straight and sharp aesthetic, truly compliments the bright surroundings. Sportmax, Emporio Armani and Adidas are just a few of the many brands that have joined in to fulfill Smith's Nordic approach.
Hair stylist Daren Borthwick and make-up artist Claire Thomson has worked to achieve a natural vision for Gertrud, consisting off a simple make and her mane down. Together with the brilliant lensing by Paparelli this Elle Australia spread does its part of delivering one of the hottest trends of the summer!