A shivering effect with a calm outlet is presented in the 'Cold as Ice' story by Danish photographer Oliver Stalmans for Elle Denmark December 2013 issue.
Elle is embracing the Scandinavian white season by letting the Danish beauty Gertrud Hegelund model winter friendly colors intertwined within rich textures and shapes for their latest story. Adding to their theme are background studio settings in a greyer scale, contributing to the 'ice cold' result.
The stylist Anna Katsanis has created an impressive mixture between the modern day fashionista and the old fashioned pcountry girl, a vision increased by hair stylist Wesley O'Meara's work when he created Hegelund's brown messy hair which revealed a strong silver tone. Make-up artist, Daniel Martin kept Gertrud's look very natural, letting her ice blue gaze speak for itself without any colored distractions while leaving Hegelund the proud obligation to portray the typical Scandinavian woman.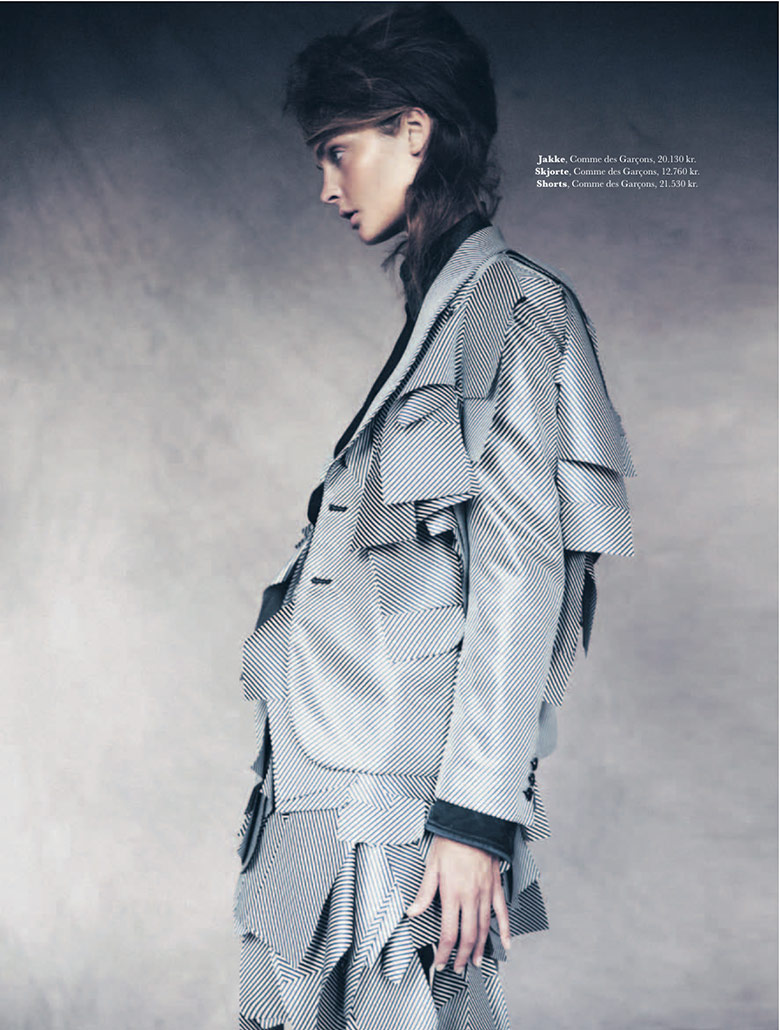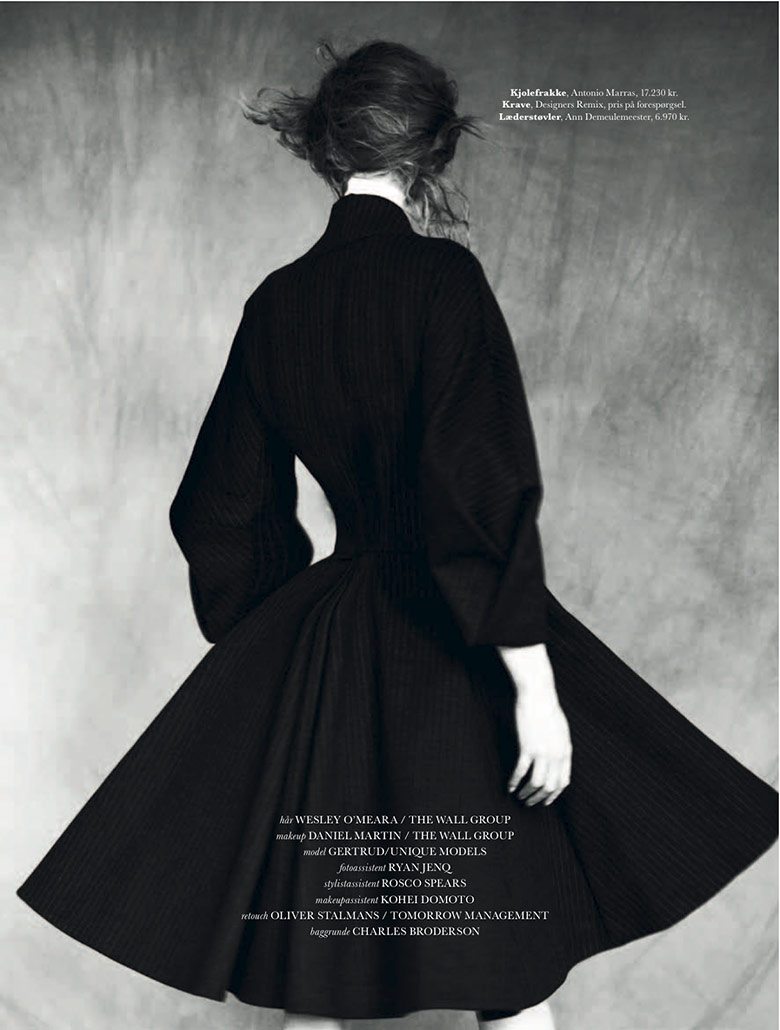 Text by Marija Filipova