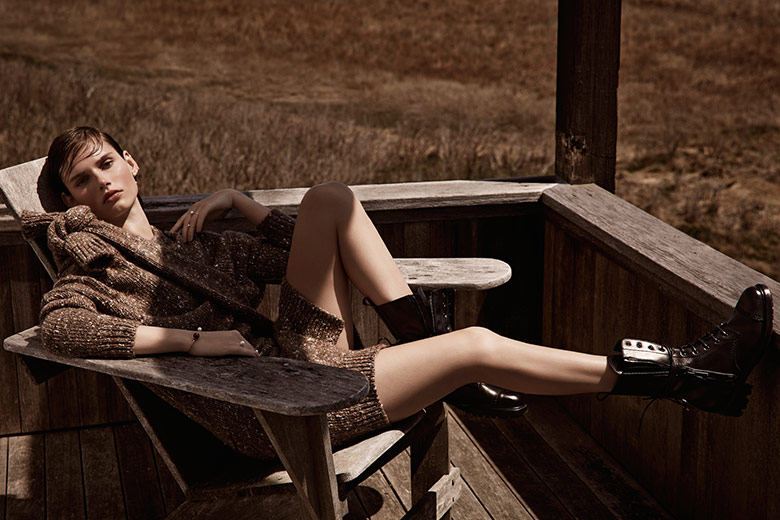 James Macari shoots Giedre Dukauskaite for Marie Claire UK September 2014. Knits, knits, and more knits! Fashion stylist Tiffany Fraser Steele has embodied the colder season ahead by presenting several bulky pieces that all carry the main importance of autumn and winter, a warming factor. Accessorized with classic Dr. Martens boots, the clean lines of Tiffany's fashion are upgraded to a younger feel that covers both minimalism and punk. It is one of those effortless looks which makes us long for chilled degrees so we can get our hands on a pair of DM´s and approach the fall the Giedre way.
SEE ALSO: A bohemian Giedre Dukauskaite for Vogue Netherlands May 2014
Framed by the talented Macari, the Lithuanian beauty is seen posing among a deserted terrain whilst rocking a slicked back hair do signed Riad Azar and a bronze touched make by Cynthia Sobek. James' story represents a free spirited mind set along with a maverick touch, a vibe that is beautifully embraced by Miss Dukauskaite.