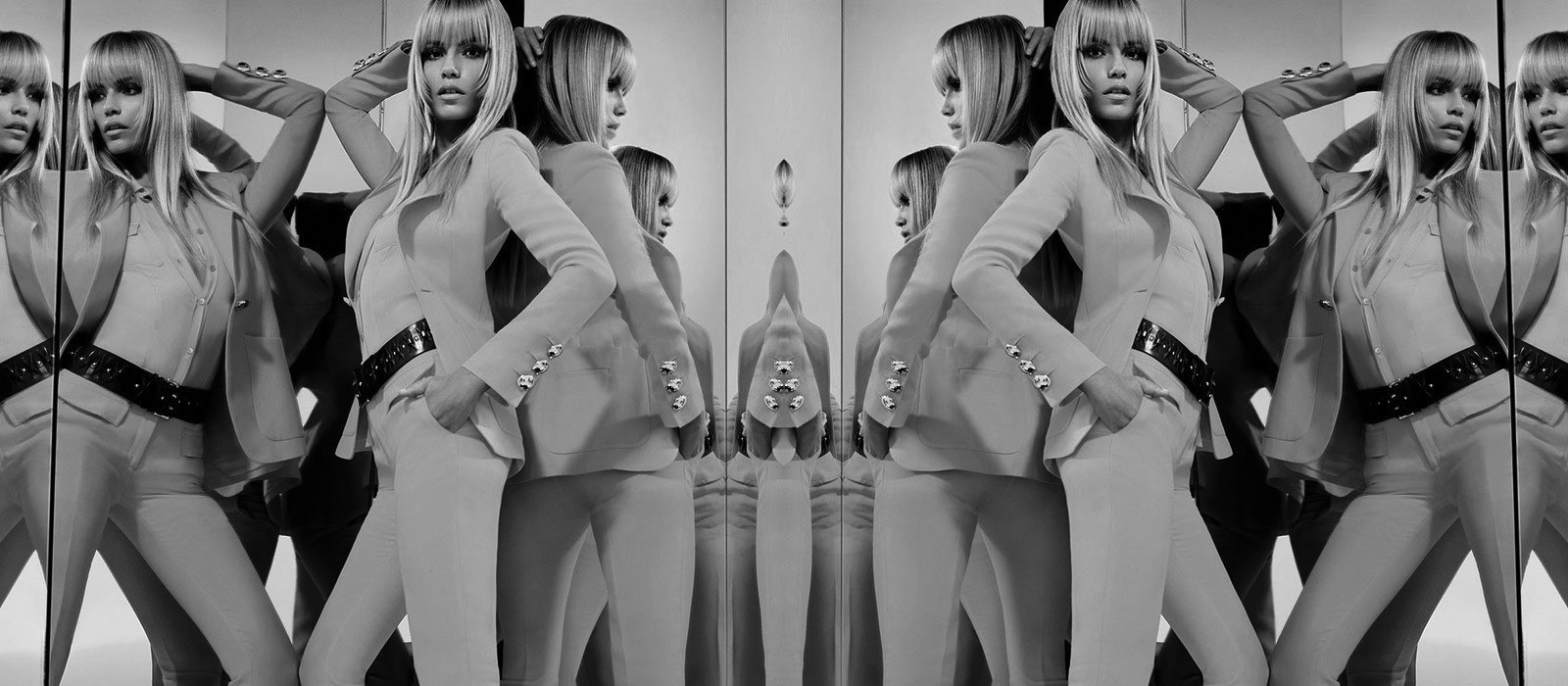 Giovanni Bianco
Giovanni Bianco is one of the world's most renowned creative directors, and images he's worked on are in the pages of every fashion magazine. He's the artist behind the visual communications strategy for some of fashion's biggest and most coveted brands, including Versace, Miu Miu, Zegna, Ferragamo, and DSquared2. It's Giovanni who figures out how to bring each of these brands' distinct personalities to life.
His talents go far beyond just having an eye for design. Giovanni's projects are not only beautiful, they're compelling, vivid statements that precisely communicate what the brands he works with stand for. The results are so right they feel inevitable, but producing them takes genius.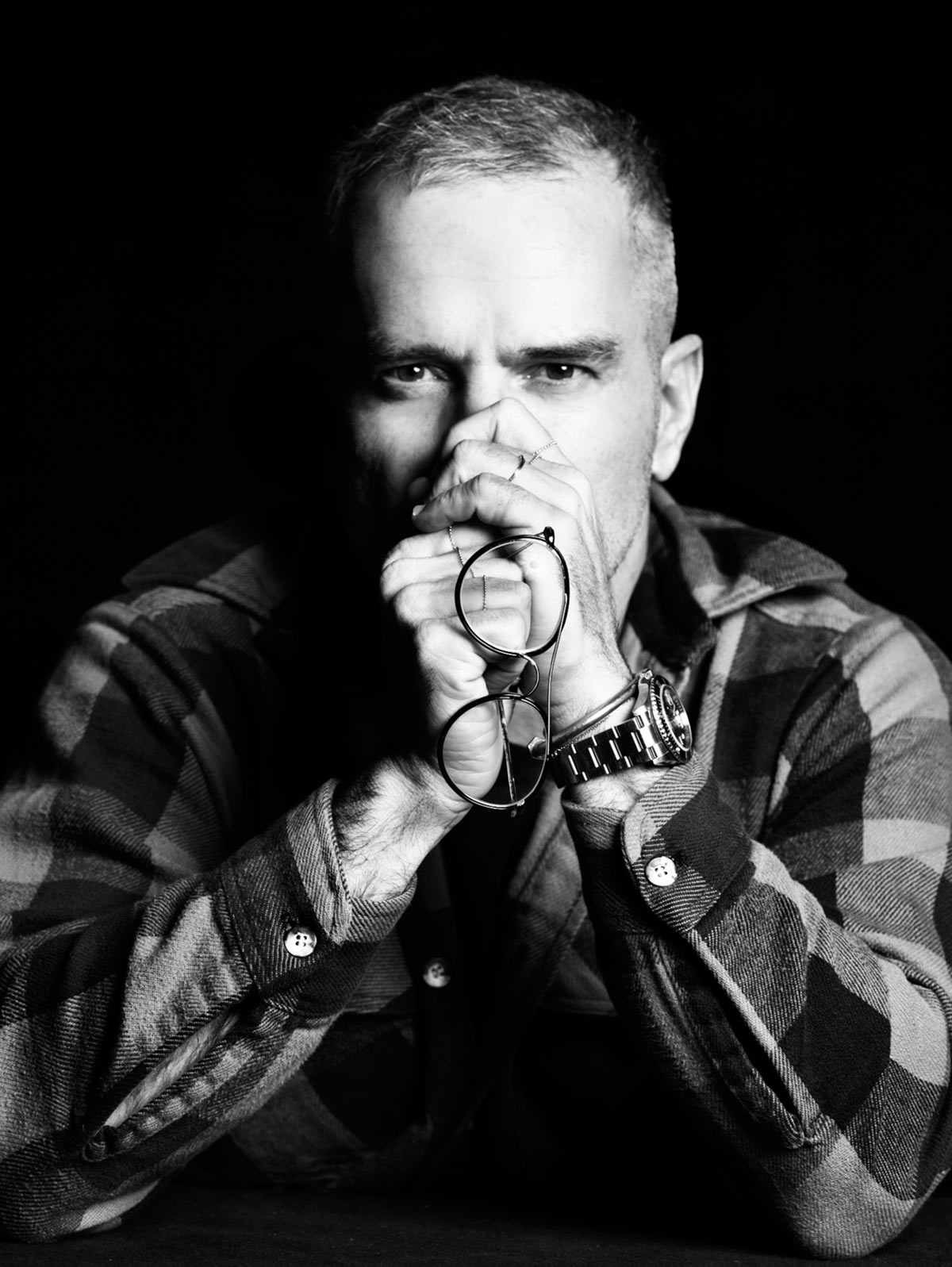 Giovanni Bianco by Luigi & Iango
I'm from Brazil originally. I started out studying engineering at university there, but I left that behind to pursue graphic design, which led to my interest in creative and artistic branding.
Brazil's fashion industry is changing so much now, just like the country itself. With the Internet and social media, Brazilians have become more interested in fashion and the trends happening in Europe and the US. This is both positive and negative as I believe we should stop looking outside of our country so much, and instead try and finally create a true fashion identity for ourselves.
We have so many talented designers in Brazil. Alexandre Herchcovitch is brilliant and constantly evolving his style.   I love the work of Reinaldo Lourenço, Pedro Lourenço and Gloria Coelho, an extremely talented family. And I also love Osklen and Vittorino Campos.
At 22, I moved to Milan where a whole world opened up for me. In Milan, I was in the fashion capital of the world but I wasn't doing anything involving fashion, until the day that Dolce & Gabbana invited me to work with them. That was my entry way to the world of fashion.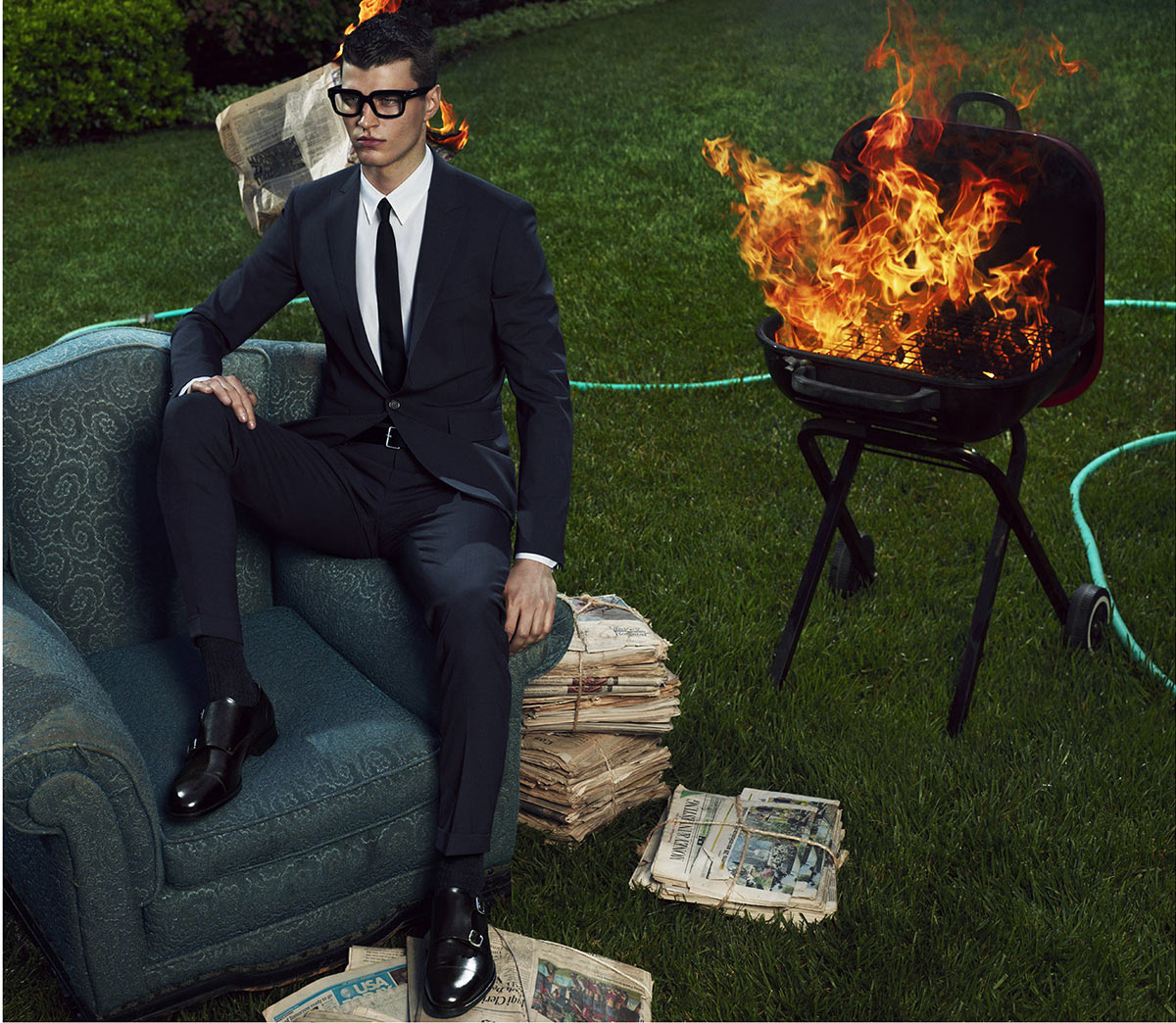 Dsquared2 Fall/Winter 2014 by Mert & Marcus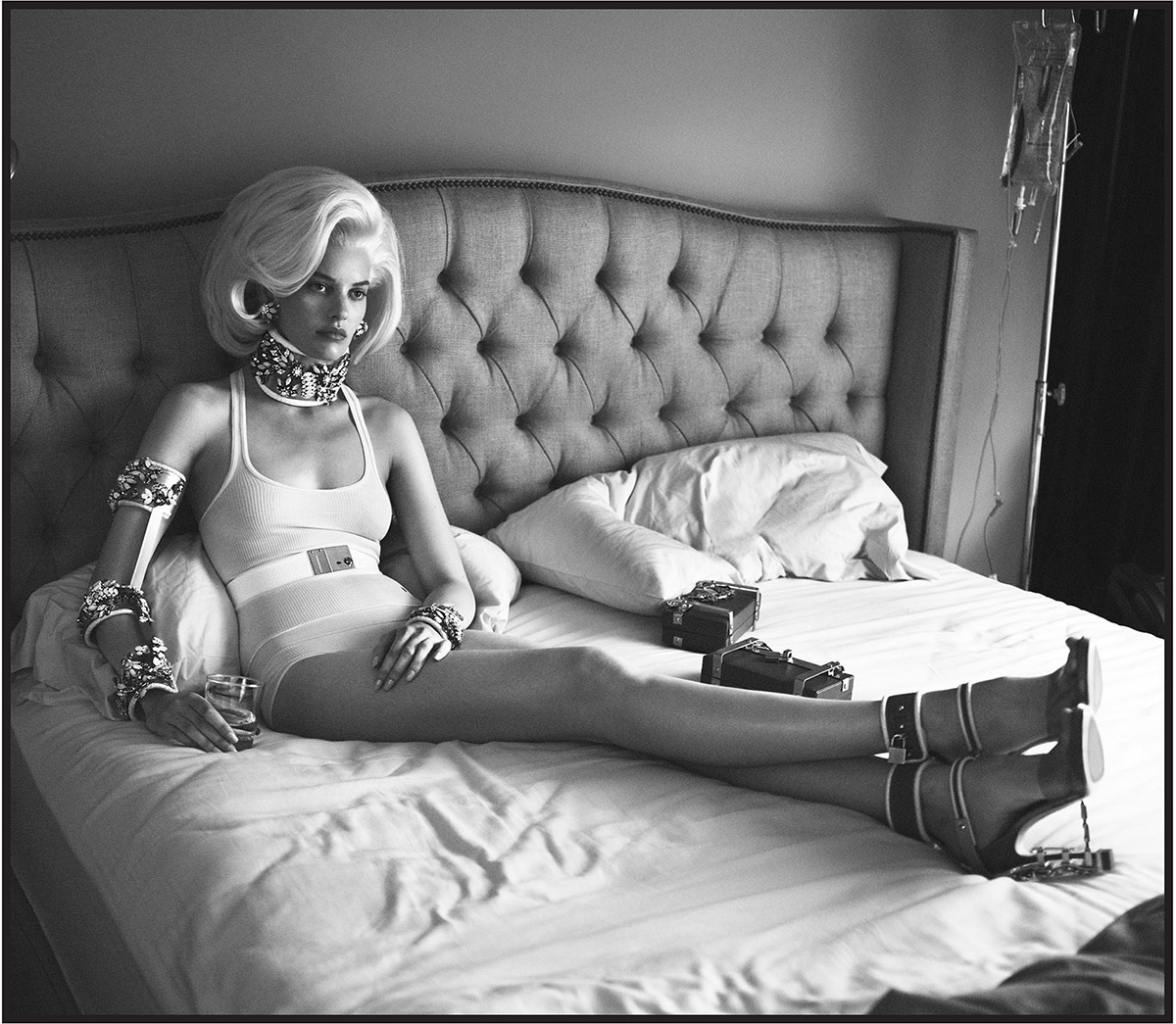 Dsquared2 Fall/Winter 2014 by Mert & Marcus
Today, as a creative director, I help the brands that I work with communicate to their consumers in an artful way. A creative director is responsible for having a good sense of the brand as a whole and what their vision is for their company and meshing this with their own artistic approach.
It's a dream come true because I get to make my dreams a reality. I love seeing my ideas come to life. This is also what's most challenging for me. Ideas can be hard to nail down, it takes practice and discipline to be able to express them and translate them into something you can work with in real life.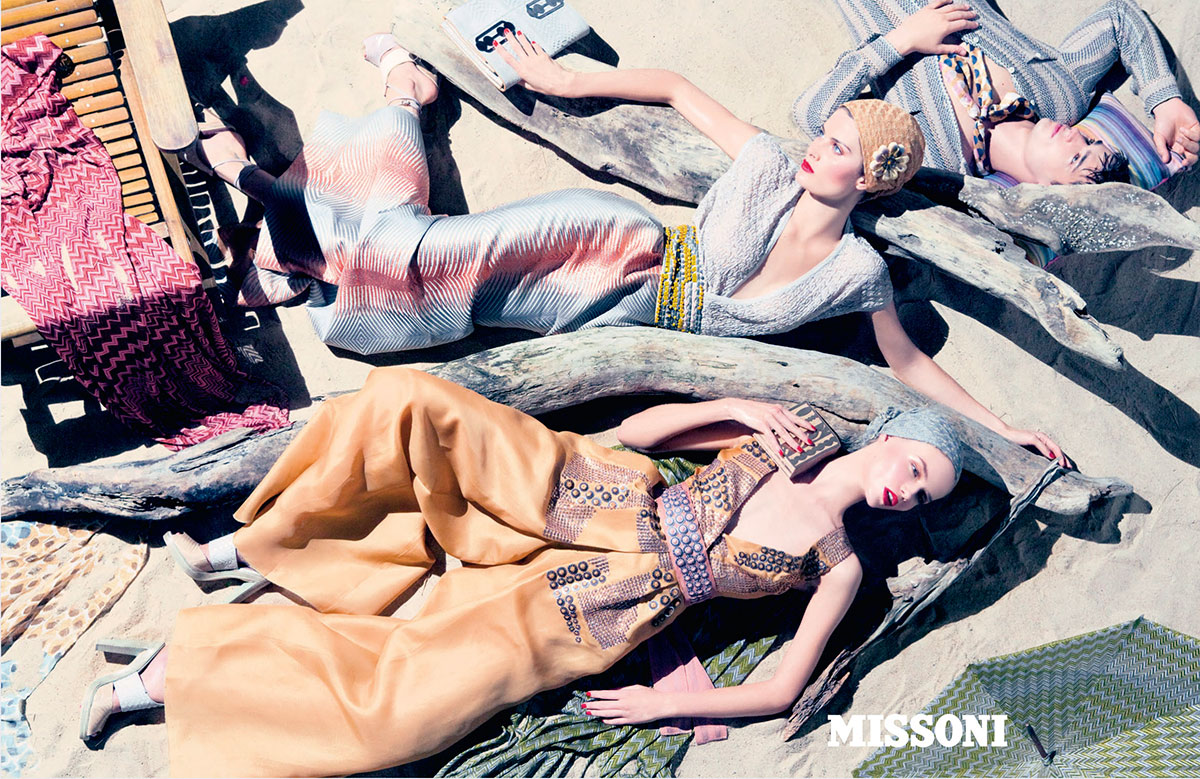 Missoni Spring/Summer 2009 by Steven Meisel
I challenge myself by being aware; the more informed I am the more ideas I will have to contribute to my work. I don't close myself off to learning and improving. If I stopped learning and seeing and understanding then I wouldn't have any reason to push boundaries.
History and books are essential to me. I want to be sleek and modern in whatever I'm doing, but not without understanding the history behind it. For example when I do Versace campaigns I make sure I can feel a connection to Avedon's work so I can continue the integrity of the brand's history. I think it's so important to know the origins of the things that surround you. I love going through archives and seeing how something's evolved.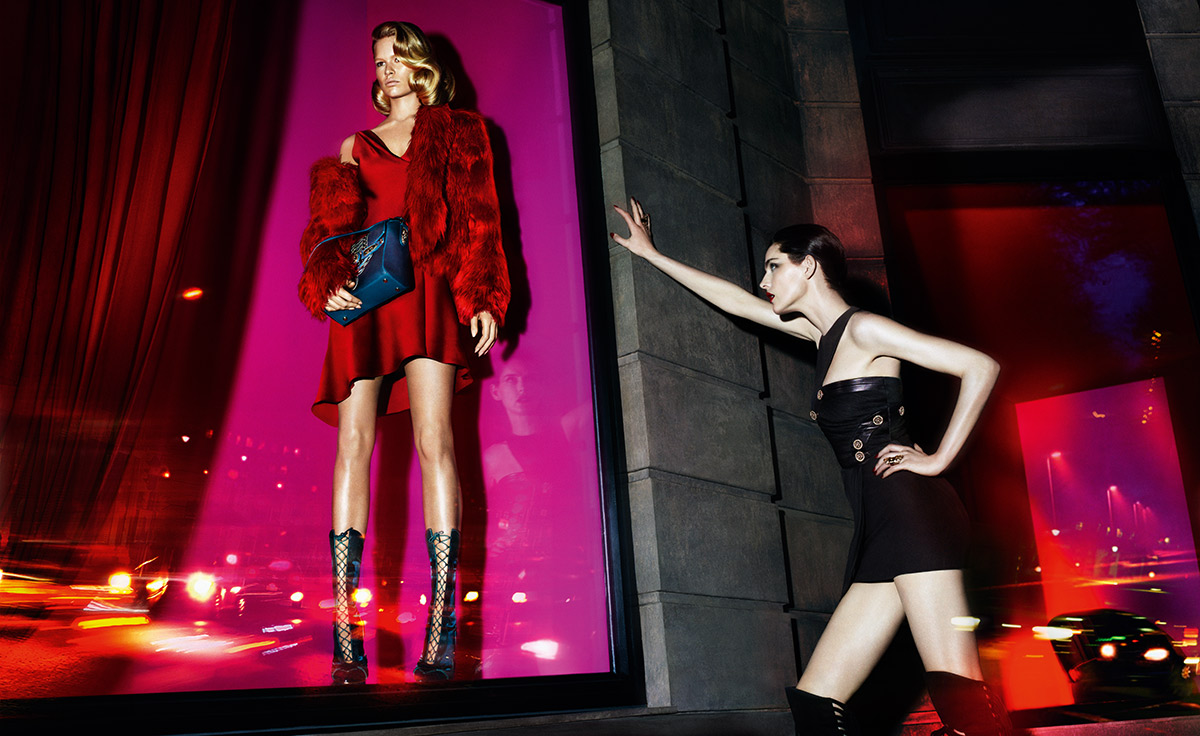 Versace Fall/Winter 2014 by Mert & Marcus
For this reason I have an extensive library in my studio that is growing all the time. I'm always adding interesting and rare books. I like the feeling of being surrounded by what motivates me to create. I enjoy all of my projects because I get to approach each one with a new and different perspective, but book projects have a special place in my heart.
My recent project with Taschen, 'Say a Little Prayer', is one that is especially meaningful to me. I have always been inspired by what moves people's spirituality. 'Say a Little Prayer' gave me the chance to not only appreciate spirituality in a new way, but also to have the opportunity to learn the prayers, practices, and customs of 10 religions. Religion is important to so many people and full of so much history, so working on this project has been a very valuable experience for me.
I had the dream of creating my studio GB65 for a long time, and it's wonderful to see that dream come to life in all of the campaigns, books and other projects that we do. My team there helps me realize my vision for each project. Each person on my team has different skills, so I feel like we can accomplish anything. For example our designers don't just draw lines and make catalogs. They are talented studio artists that have background in art history or typography, or maybe they minored in photography. All of these different disciplines are important in order to make an idea feel complete.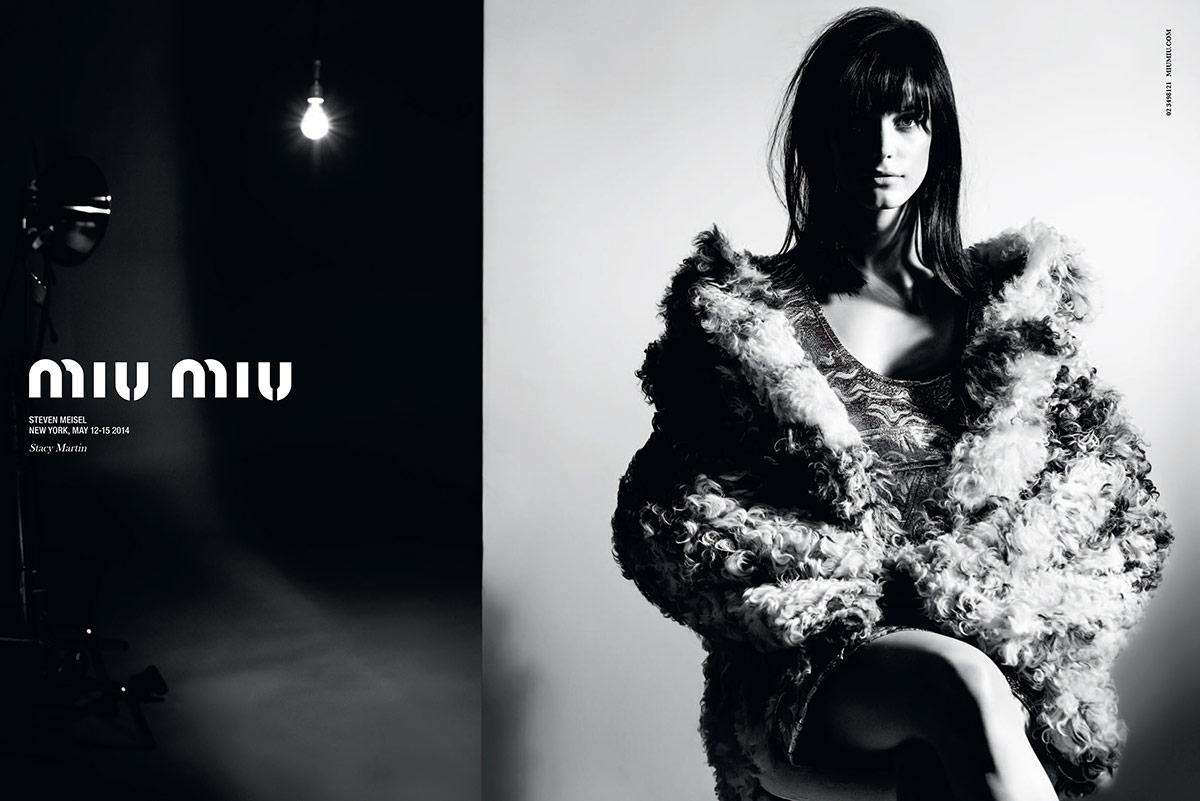 Miu Miu Fall/Winter 2014 by Steven Meisel
I like working with a very young team, like the one I have at my studio; they always bring fresh ideas to the table. They are very enthusiastic and full of energy. I have been working with Jamie Hawkesworth on a few campaigns recently and he breaths youth into his work that really grabs you and at the same time, he brings a sense of nostalgia that's equally captivating. Tyrone is also someone whose work is exciting to me. I can see his uninhibited approach in his photos, which is something difficult to achieve with campaign work. That's something I admire. I also very much admire Luigi and Iango. Luigi is a legend in hair design, and now he works with Iango as a photographer duo.
Working on Madonna's X-Static Pro-Cess and Re-Invention Tour books was also very special. Those books were the first projects Madonna and I worked on together, in 2003 and 2004. My friend Steven Klein introduced us. We connected immediately and I knew it was going to be the start of an important relationship in my life. Collaborating with Madonna is special. When I'm working with her I feel free to explore every possibility. She is so open and just as excited as I am to make something wonderful.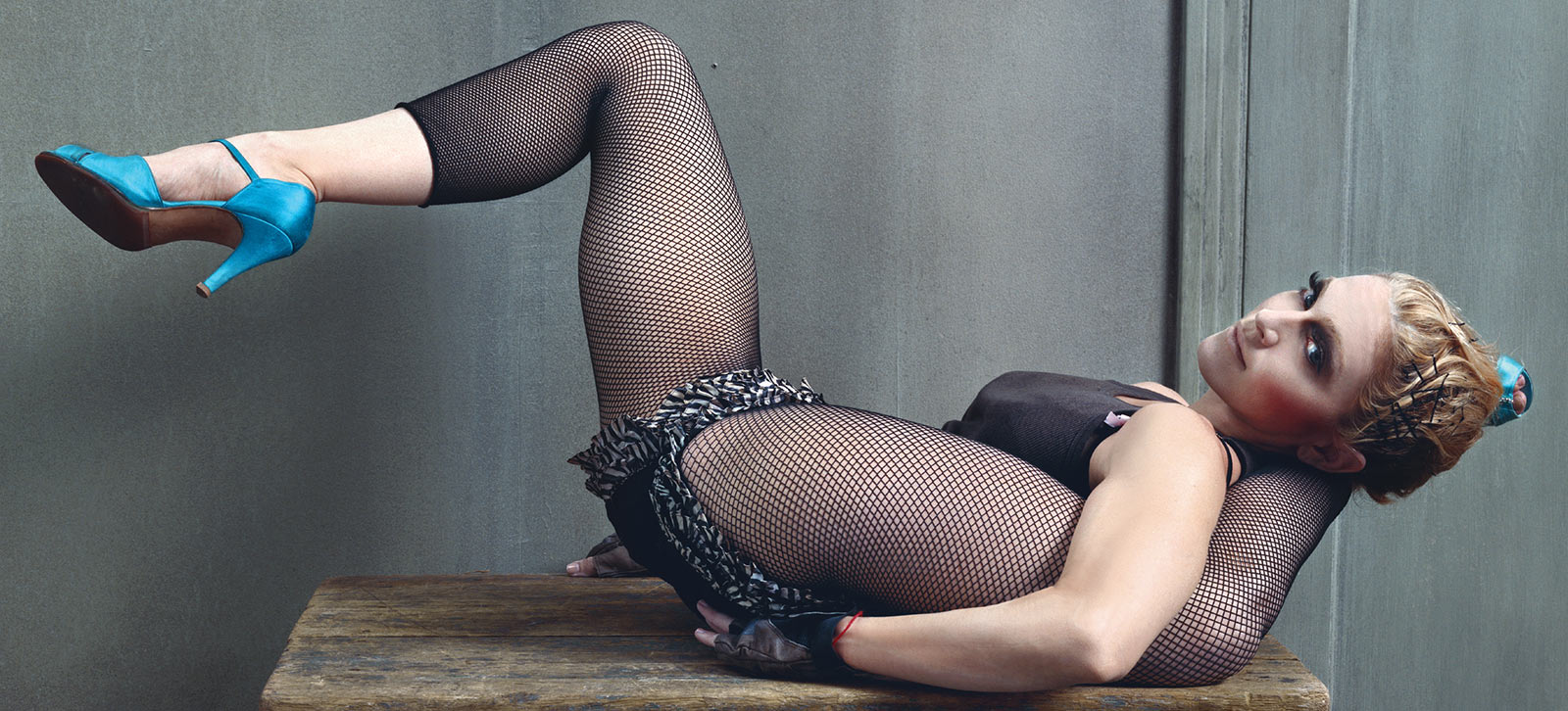 I love individual style, and I value weirdness and subjectivity. I'd like to see the idea of "trends" dissipate. My personal style represents the way I like to work: organized, clean and chic. What I do love is glasses. I have over 400 pairs ranging from rare vintage to modern frames.
We live in a day and age with so much visual stimulation coming at us from all sides. Now with digital the possibilities are endless; we can see everything faster and take unlimited pictures, which is amazing. However, a part of me misses the sincerity of shooting with film and the excitement of having to wait to develop it. The limitation of it was an incentive to get it right the first time.
I think that it is true to some extent that images are becoming more disposable, but not necessarily in a bad way. With all this inspiration around us, more ideas are exchanged and everything is renewed. It keeps me on my toes. I'm committed to creating something beautiful and genuine with each new project. My response to "disposable fashion" is to always create something I haven't seen before; it has to excite me and propel me forward.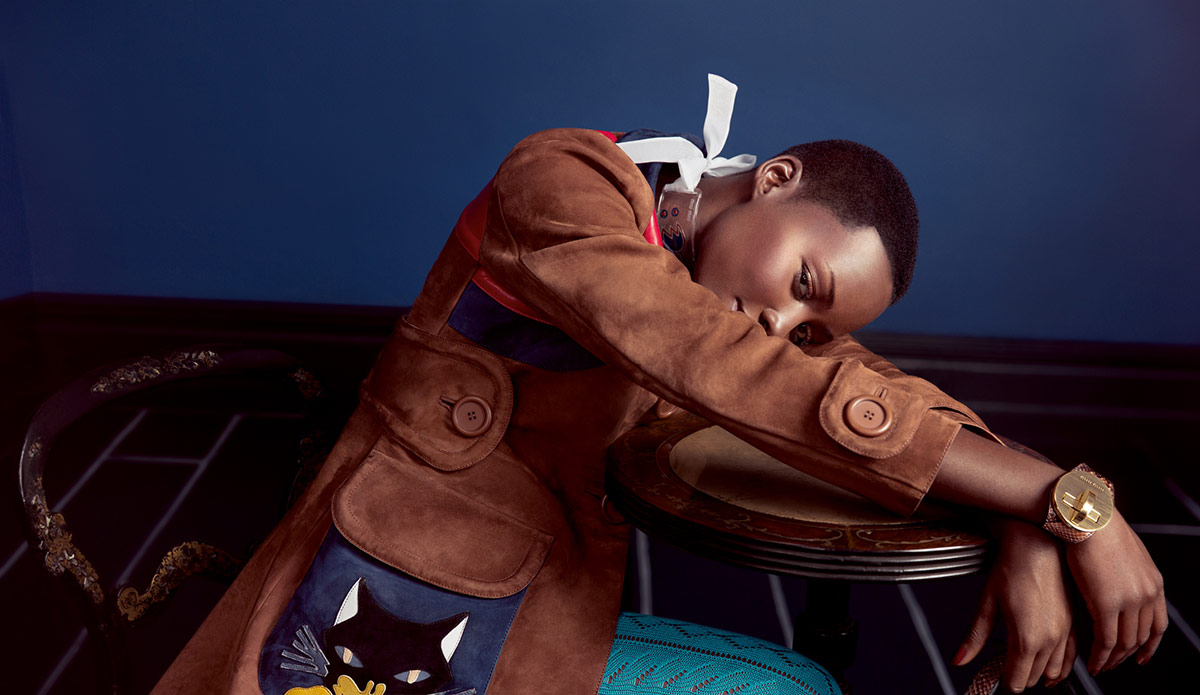 Miu Miu Spring/Summer 2014 by Inez & Vinoodh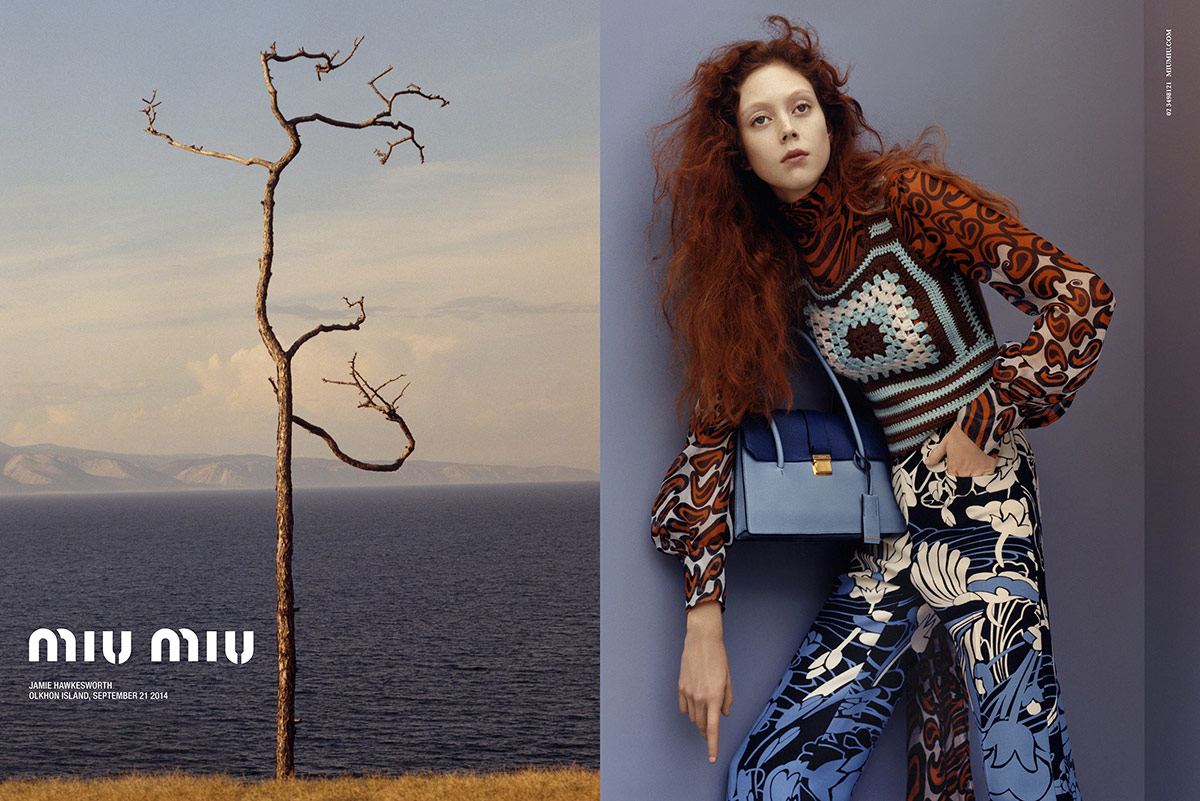 Miu Miu Resort 2015 by Jamie Hawkesworth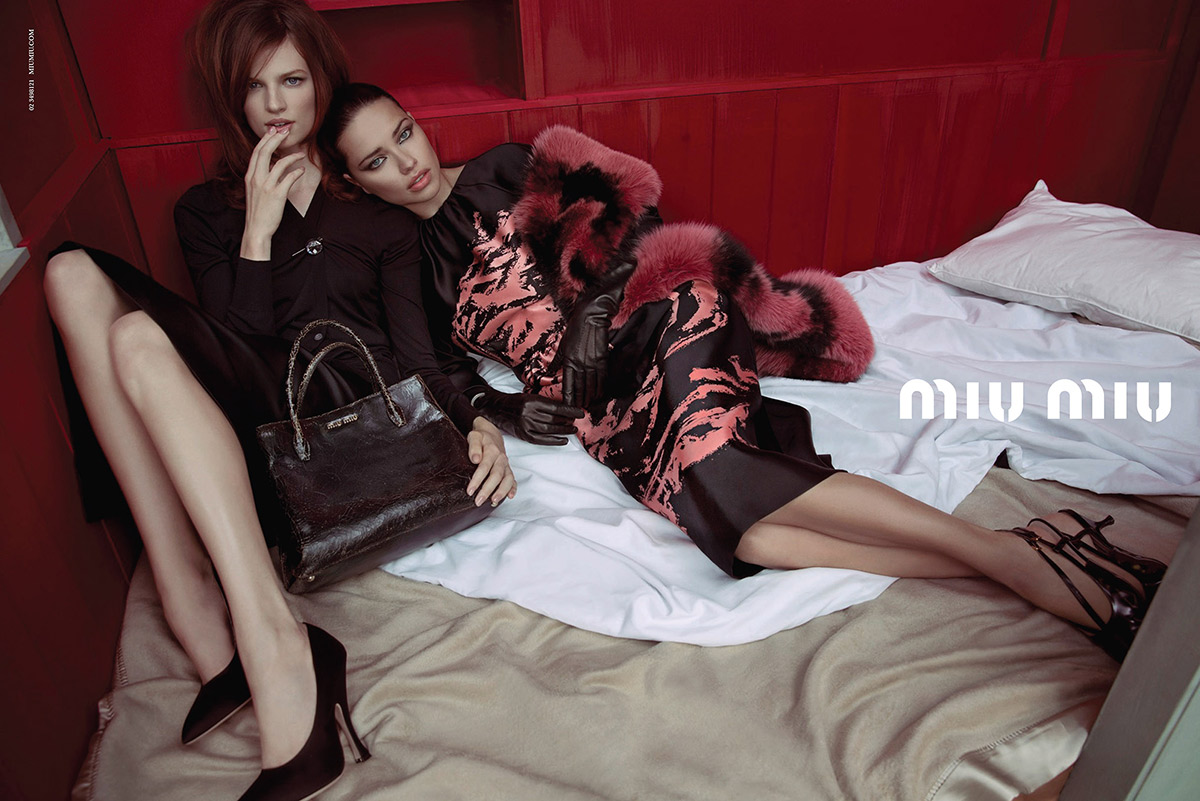 Miu Miu Spring/Summer 2013 by Inez & Vinoodh
---
Interview & Creative direction by
Alexei Key
First image: 
Natasha Poly for Emilio Pucci Spring/Summer 2015 by Inez & Vinoodh
Also in the article: 
Madonna by Steven Klein for W Magazine