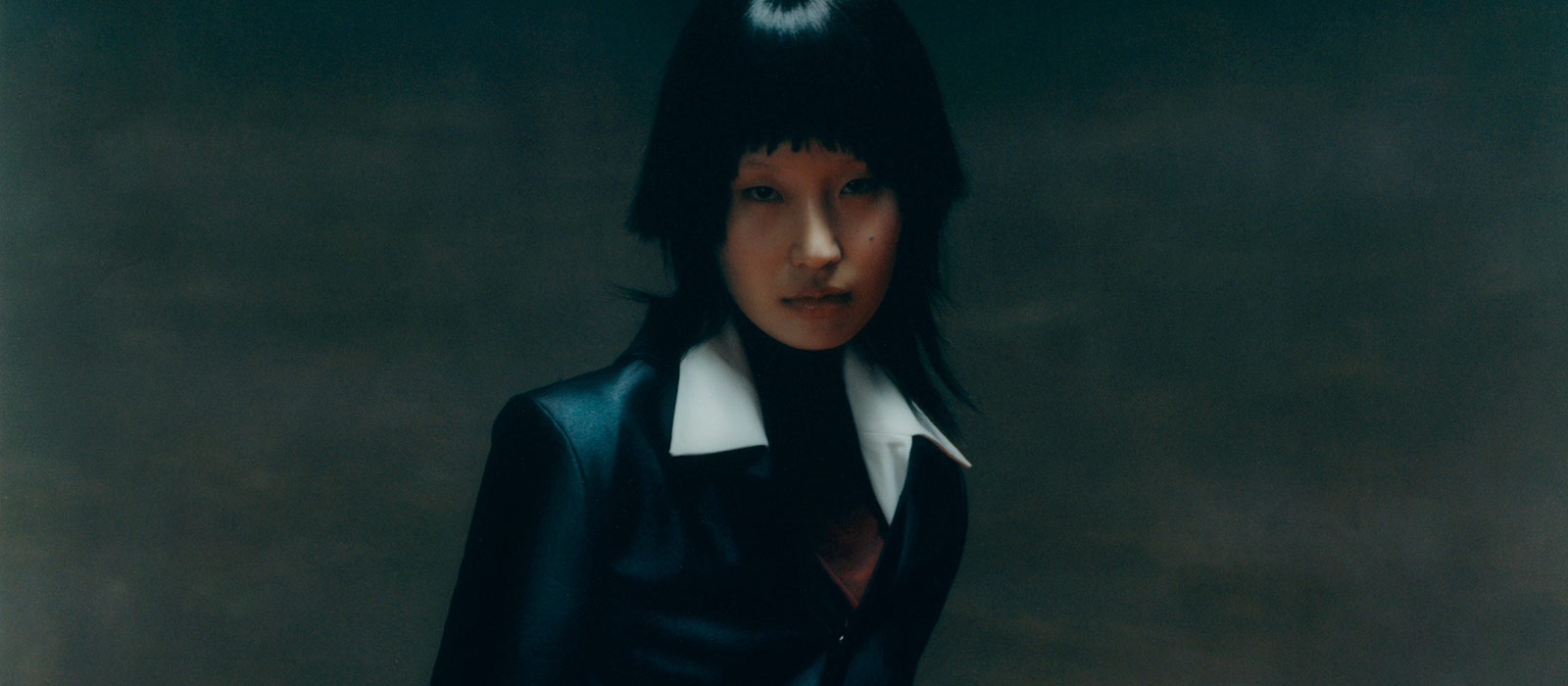 Goom Heo
Fall/Winter 2021
For her final Fashion East collection, GOOMHEO peers deeper into the darkness, falling headlong into the realm of horror. The sensuous mist of last season's exploration of voyeurism has condensed into a sea of fog, and the sordid thrill of being watched has given way to a lingering fear of whatever lurks beneath its waves.
The dome-hooded silhouettes of draped jersey tops and a wool cocoon coat strike an ominous, monastic tone, their rhomboid proportions nodding to the cold, looming presence of Philip Jackson figurative sculptures. The oblique curves and knife-sharp shadows of Robert Wiene's 1920 silent horror film The Cabinet of Dr. Caligari become swirling barbs embroidered on wool scarves and panelled raw denim jeans, and zig-zag pleats that creep up the legs of tailored trousers.
While this collection comprises a set of visual ciphers for the ineffable sense of foreboding that hovers over us, it's far from a call to resign to it. Rather, it's a statement on the need for preparation in the face of the unknown. White cotton shirting is reinforced with vertical bars of fabric, while the staggered origami pleats of a crossbody bag — the brand's first accessory — and the shell form of a shimmering silk-wool blend jacket offer armoured protection.
Though we may not know what lies on it, we must not be afraid of the horizon ahead. Leading our charge towards it this season is a new character in the brand's universe: the GOOMHEO girl, an equal counterpart to the GOOMHEO guy. The pair's forward-looking spirit is confidently embodied in a new shoe, created in collaboration with Amsterdam-based cordwainer Marko Bakovic: a unisex leather boot available in red and grey, its angular, point-toed silhouette drawing on the retrofuturist optimism of the mid-60s. It's a fitting token for the message at the heart of the collection: even when the present is plagued by hidden horrors, GOOMHEO will always look to brighter times ahead.
---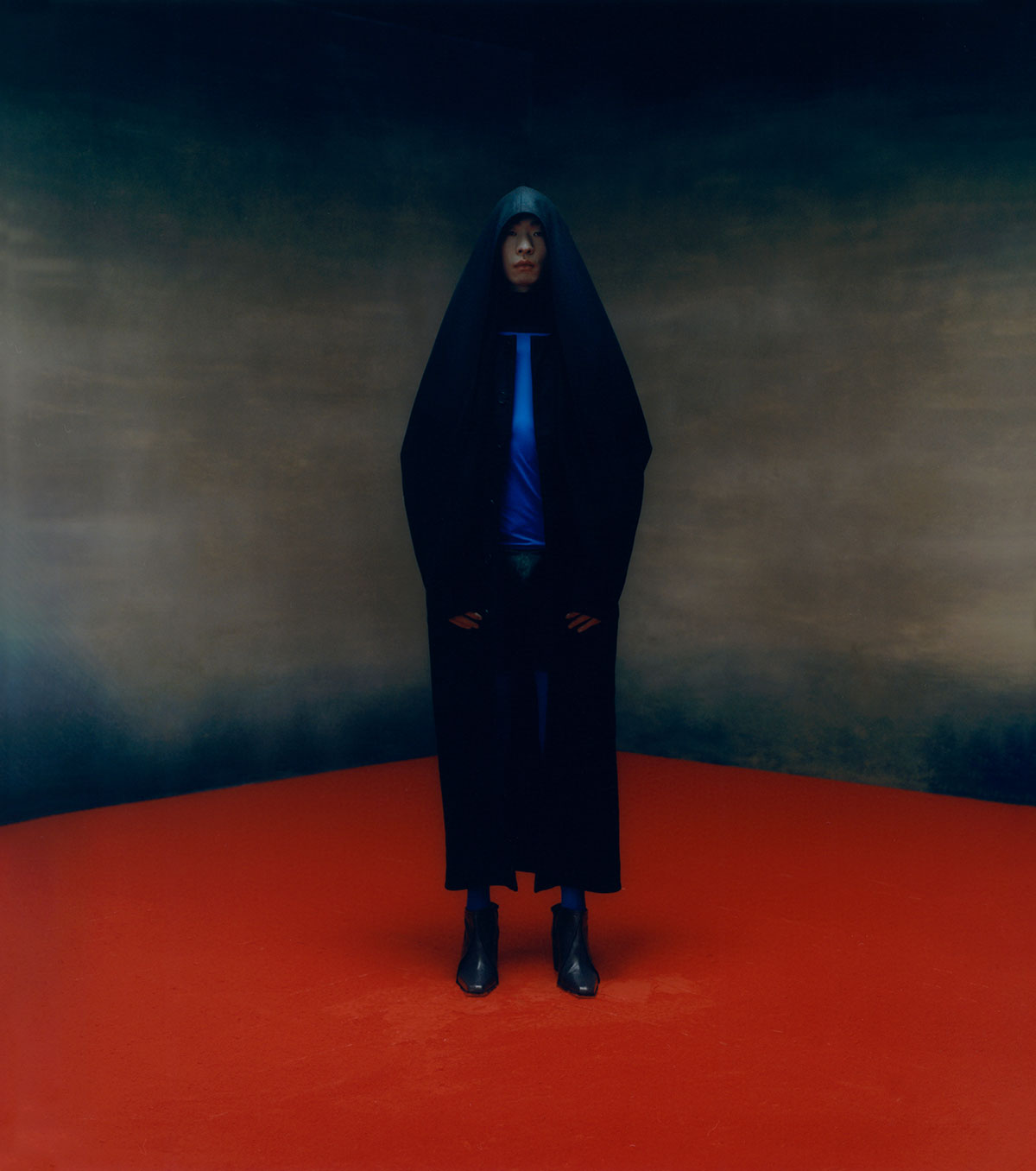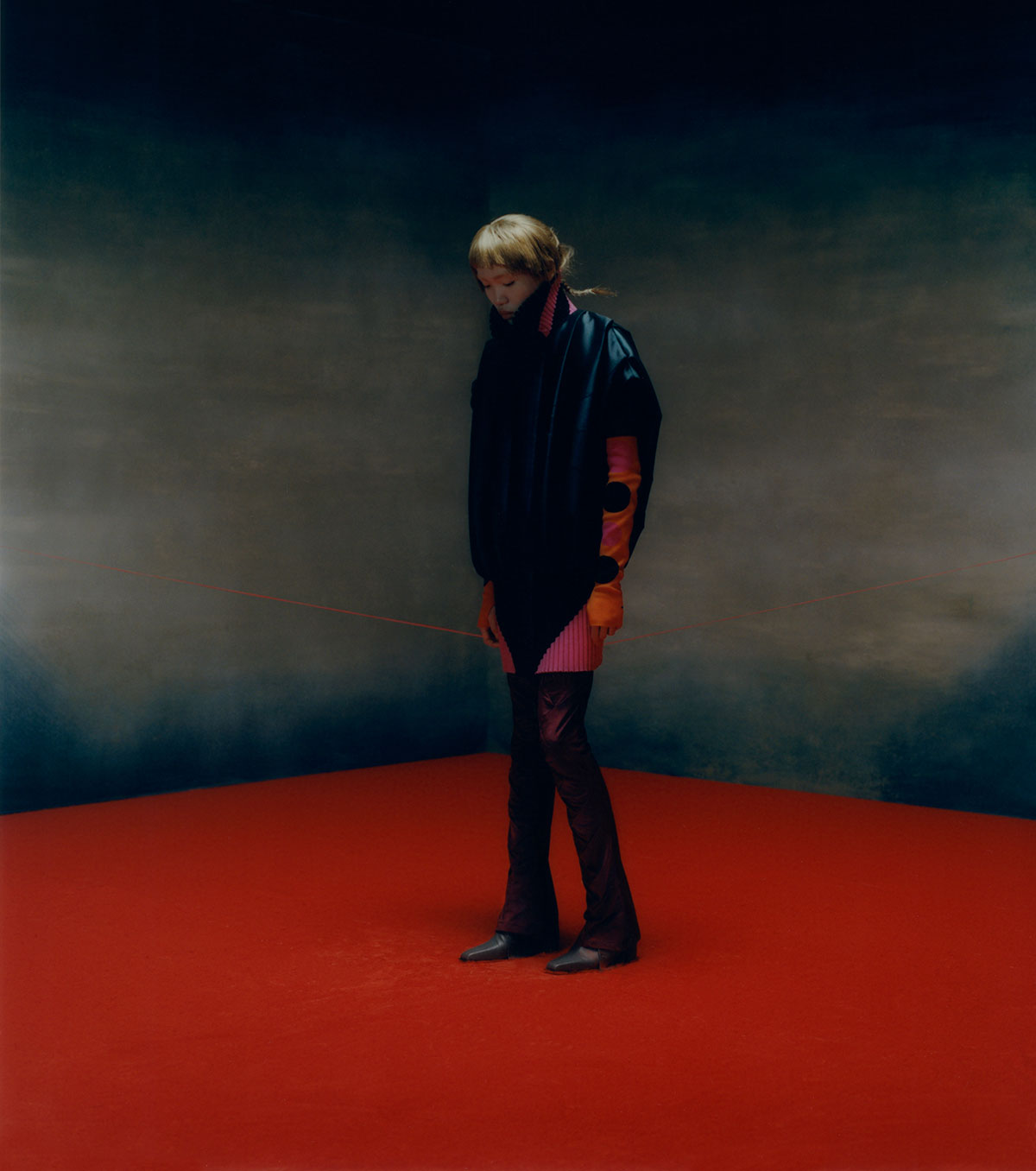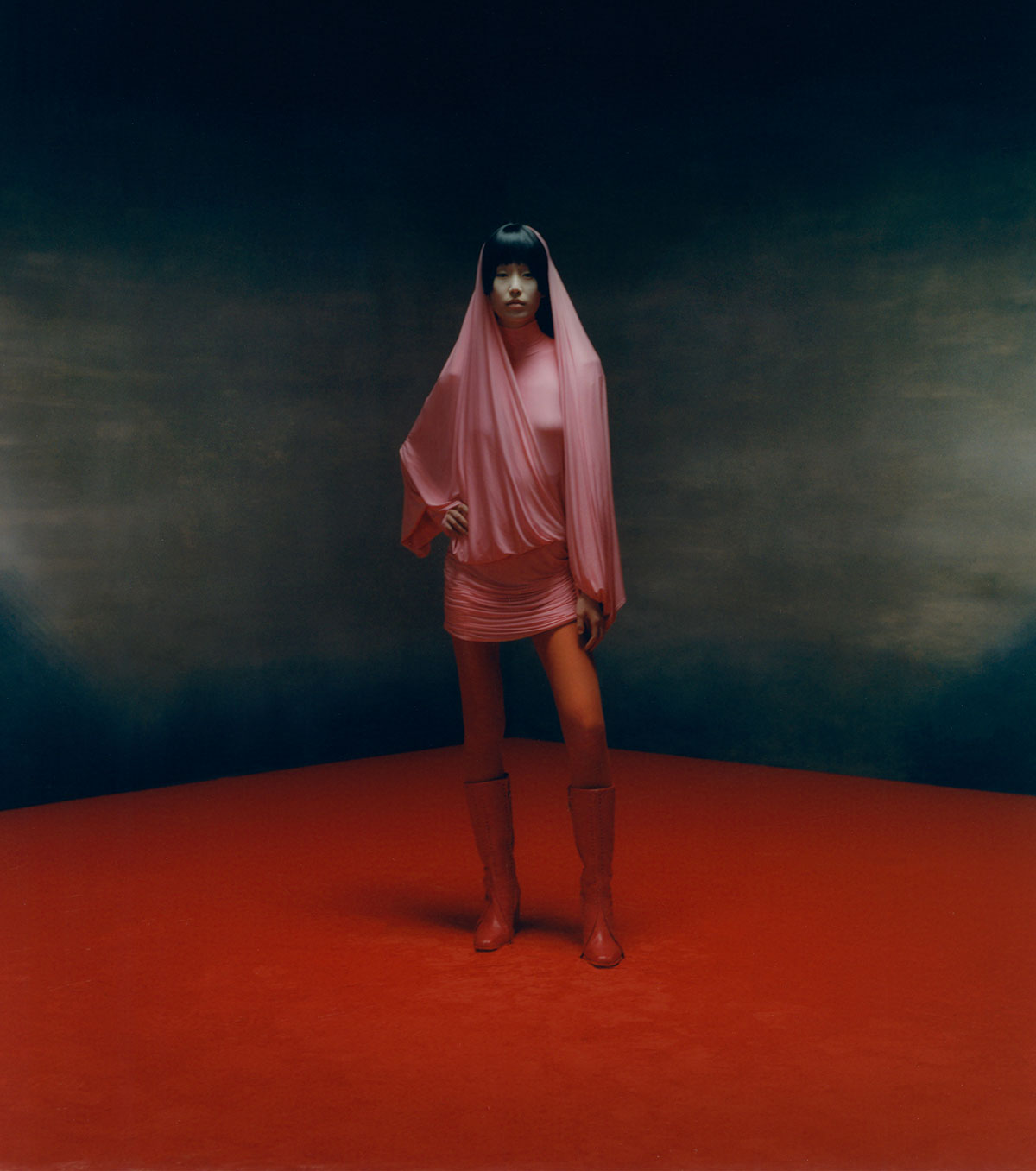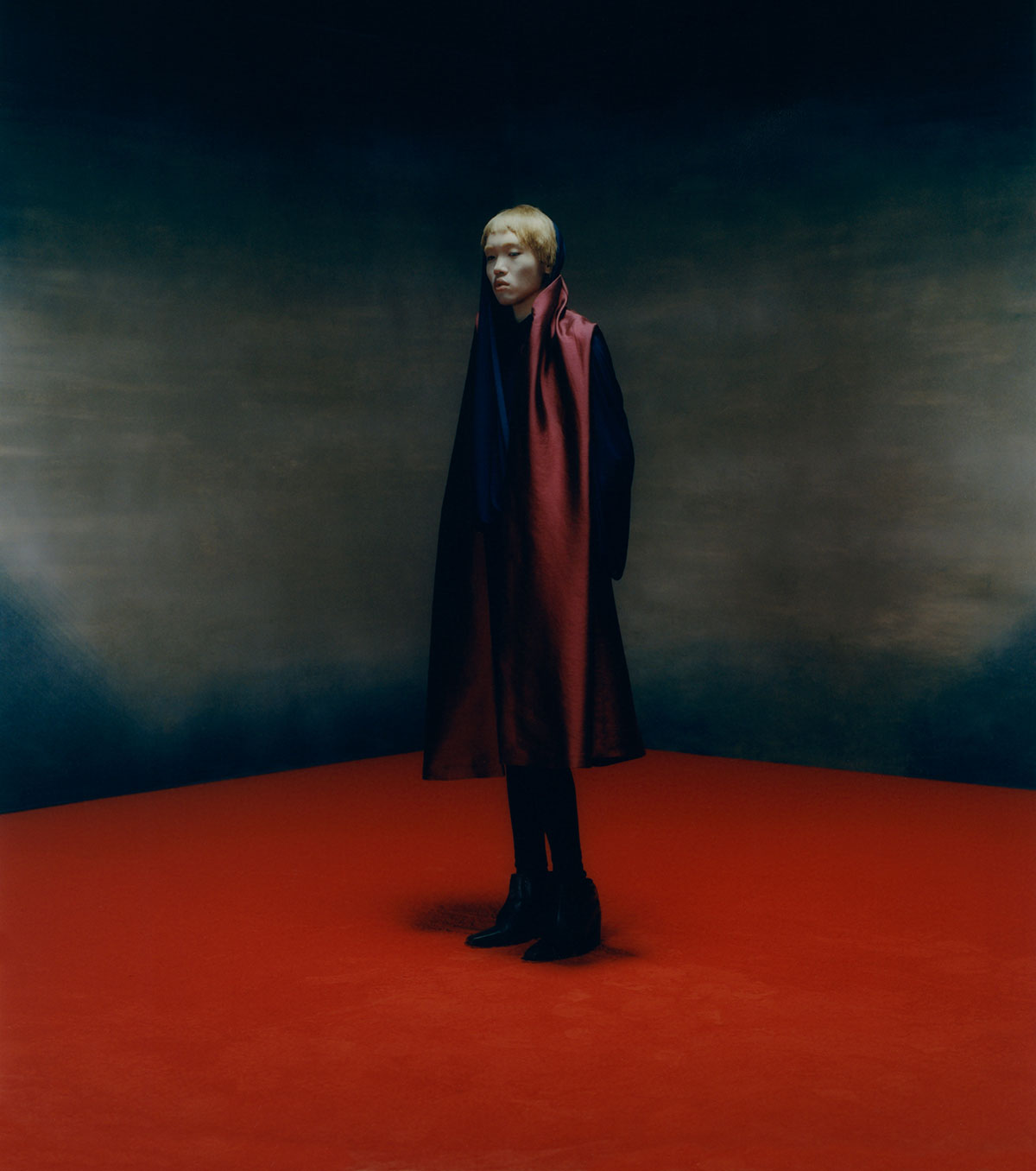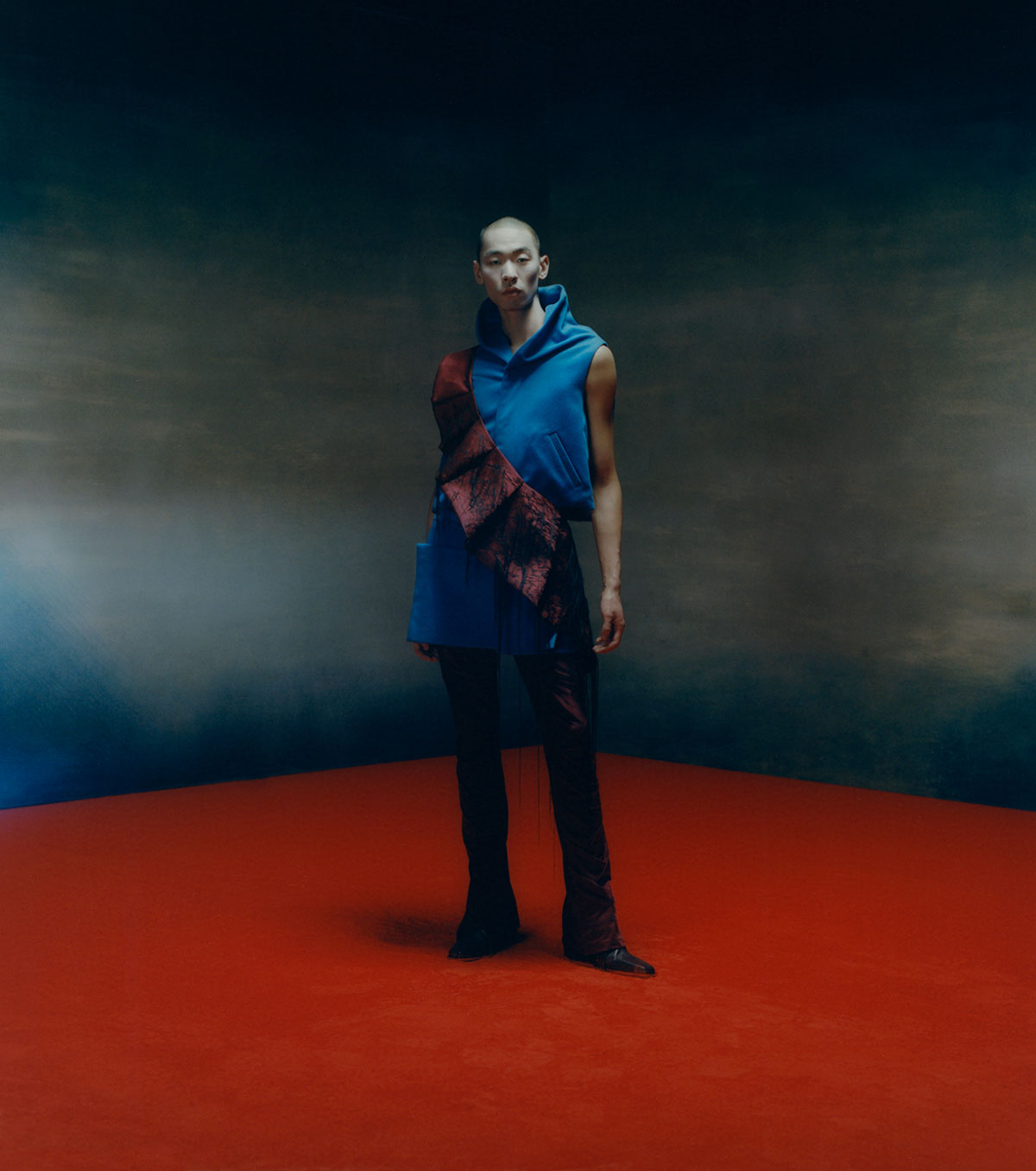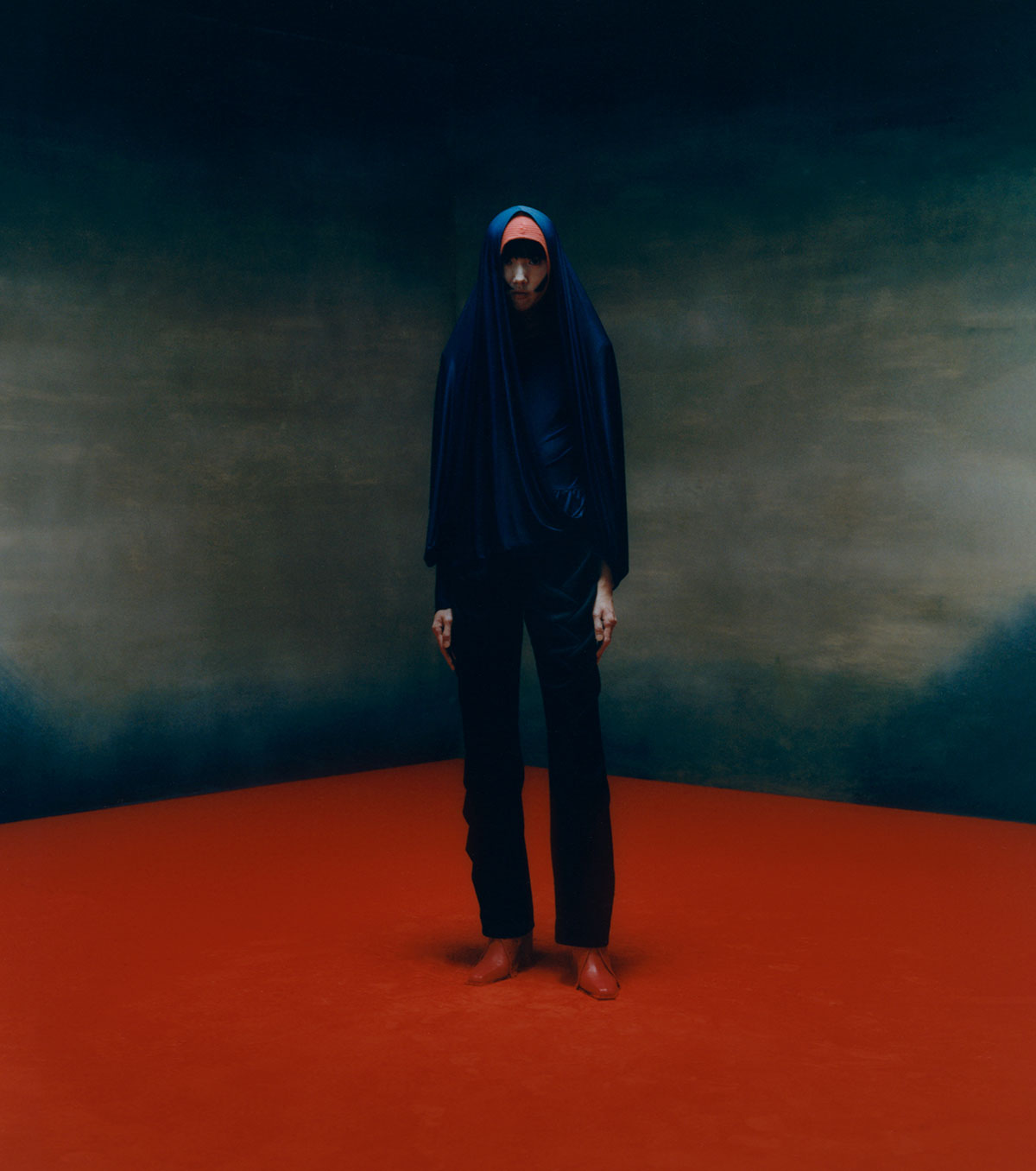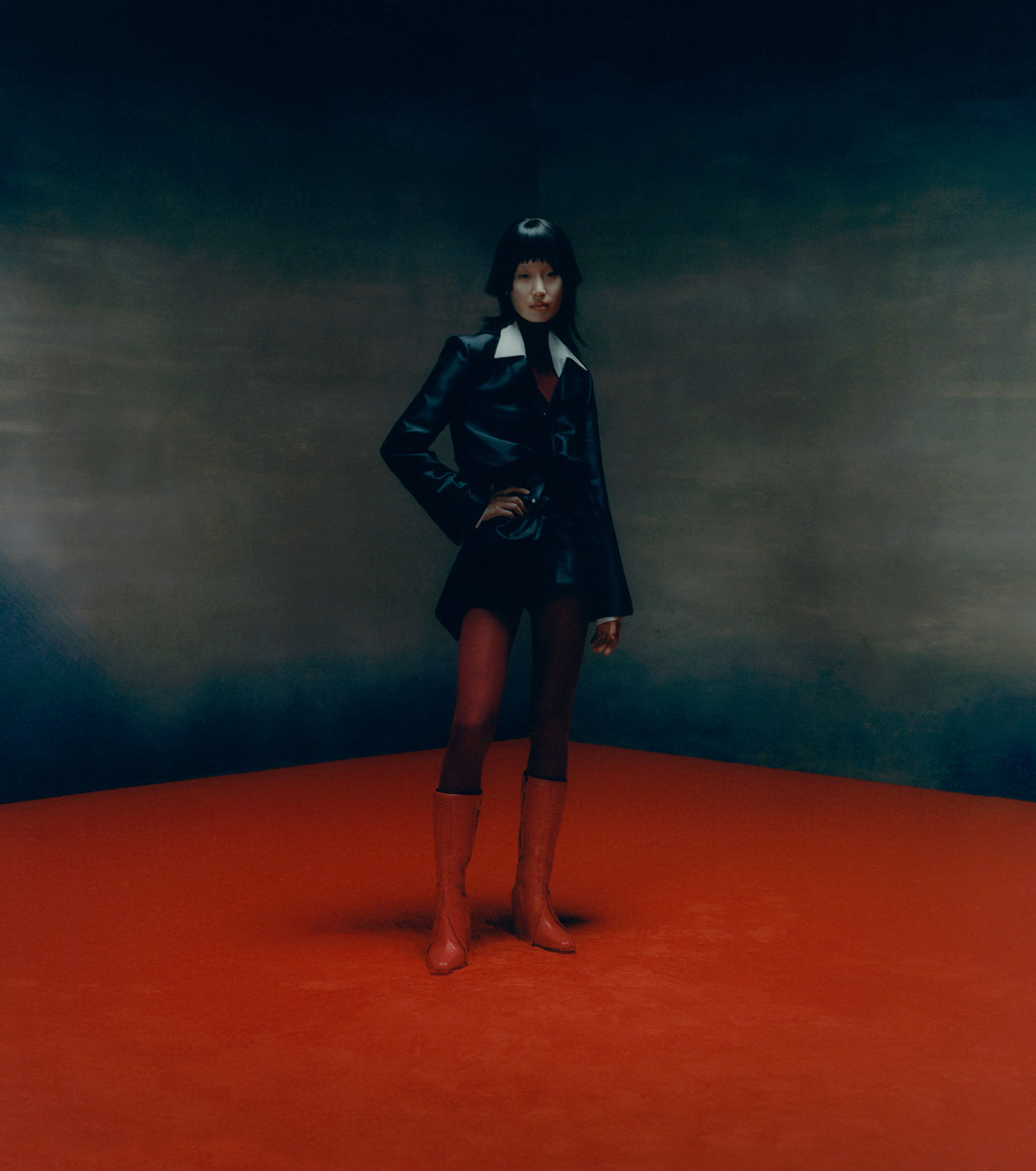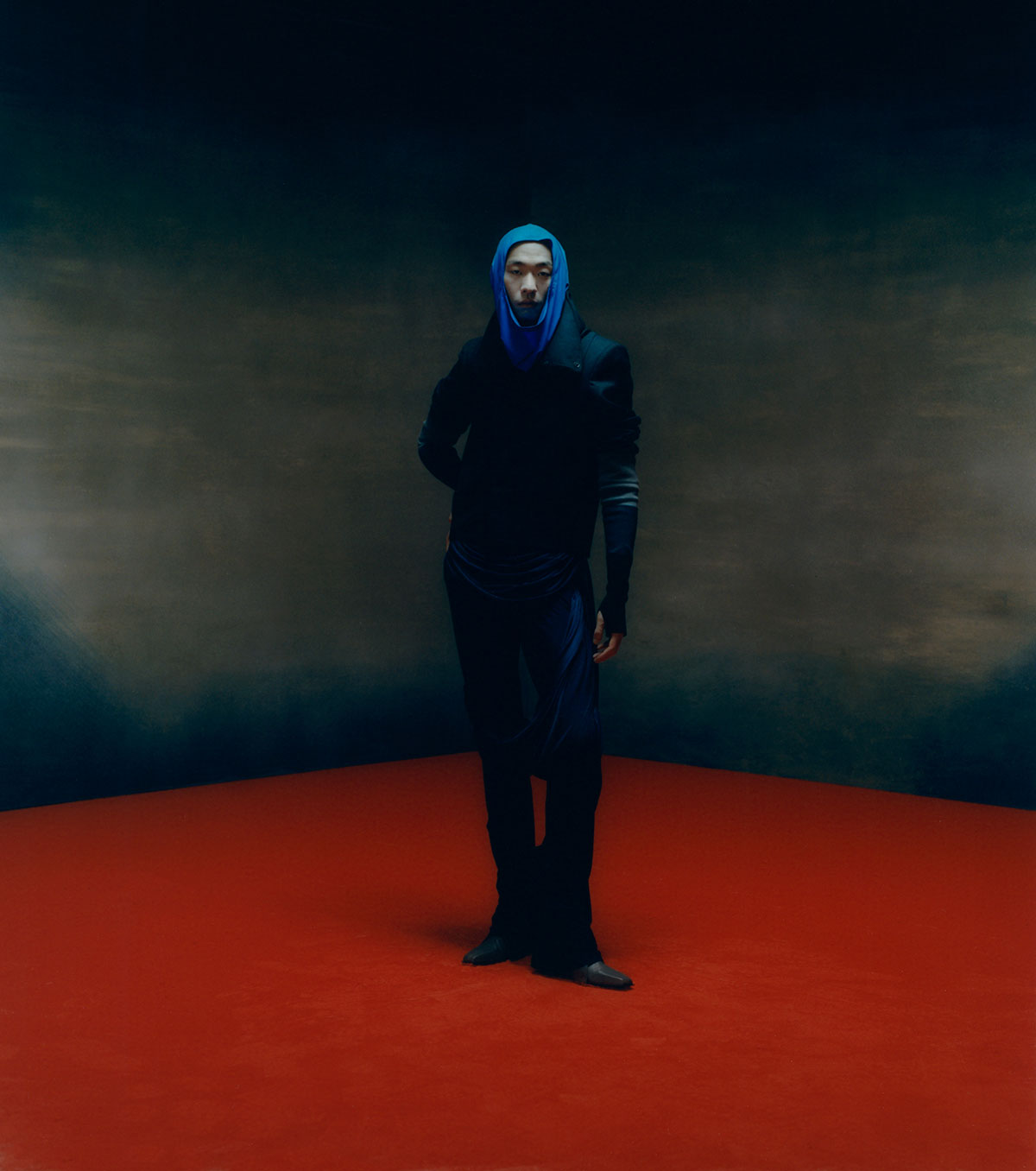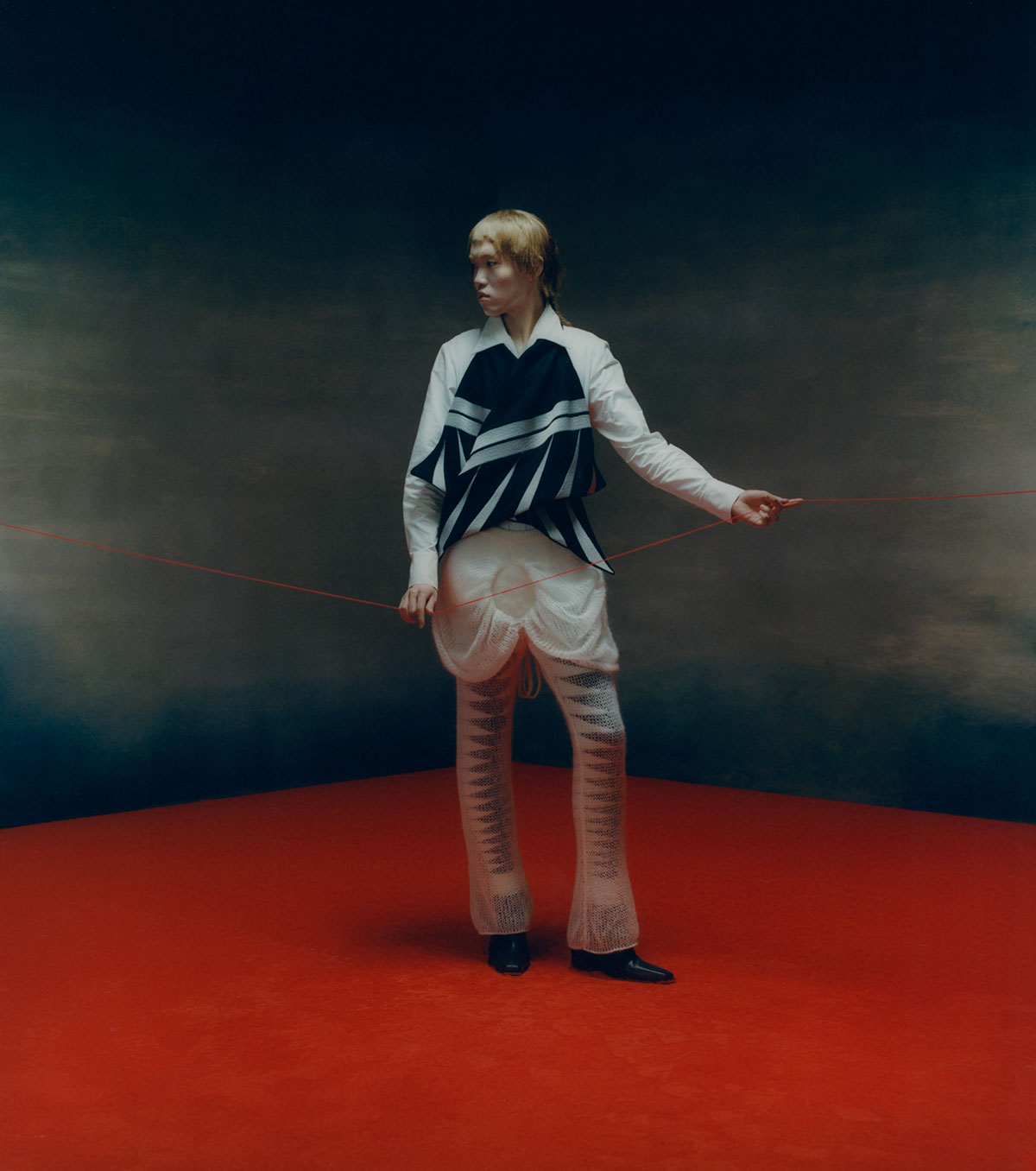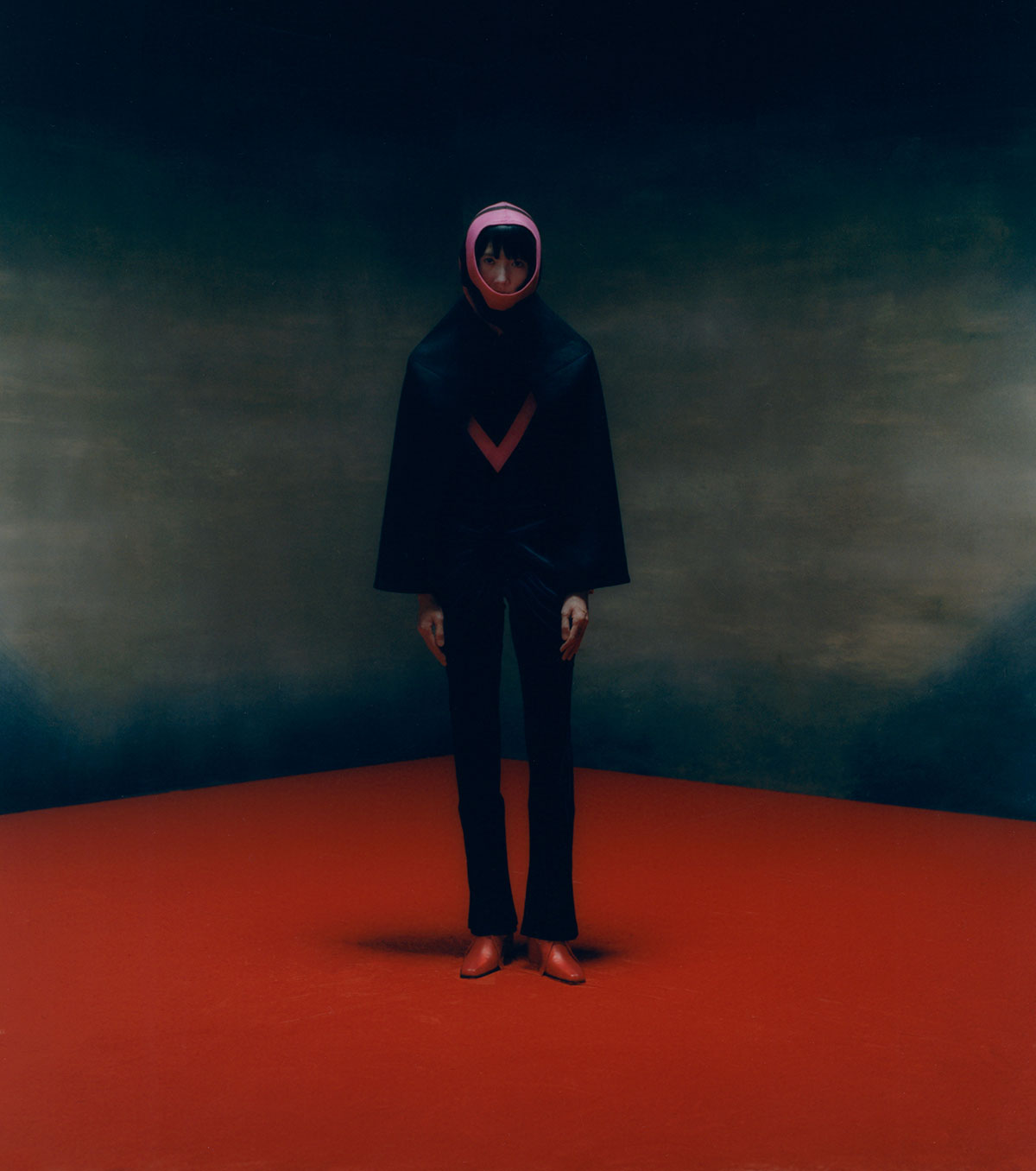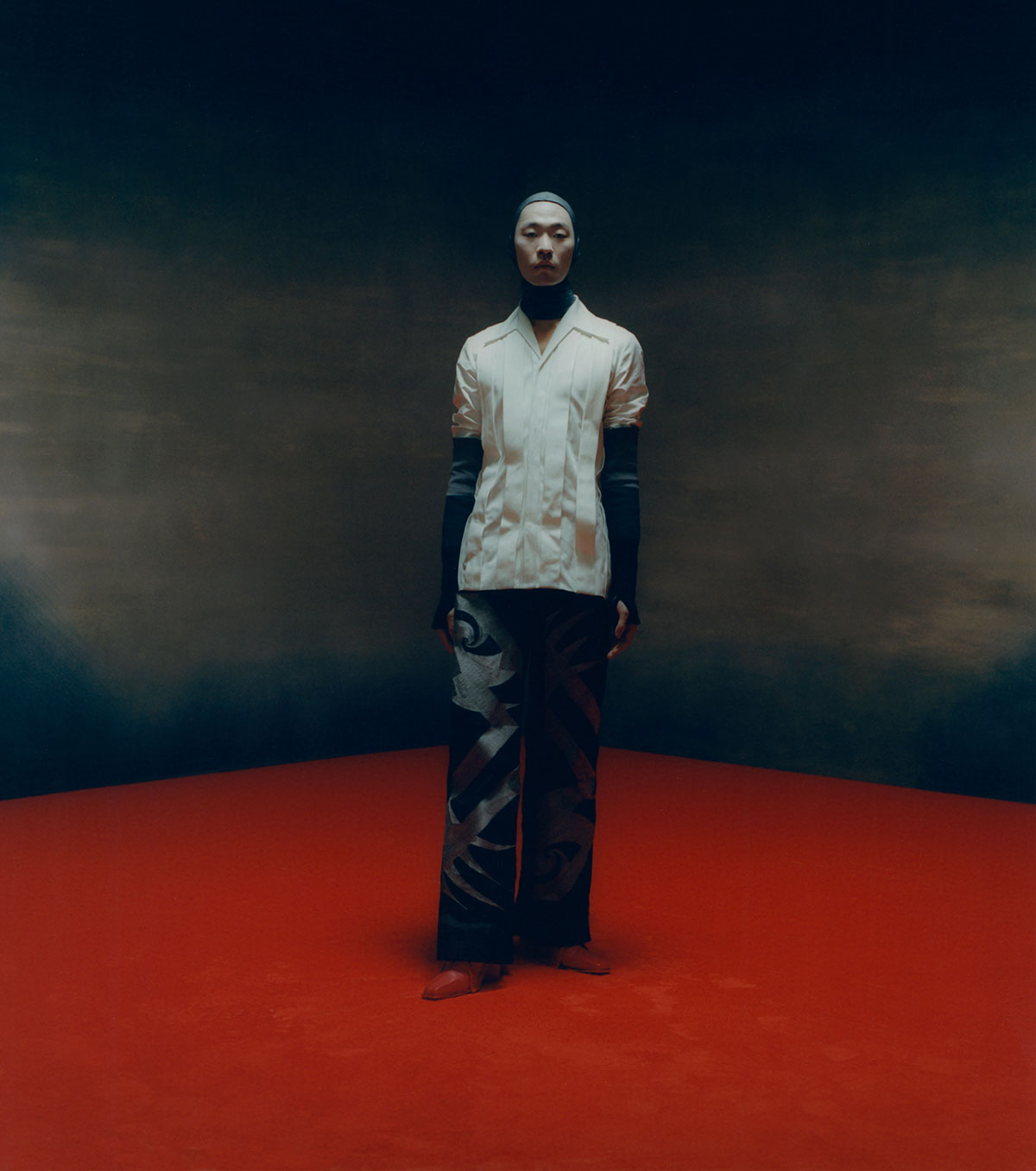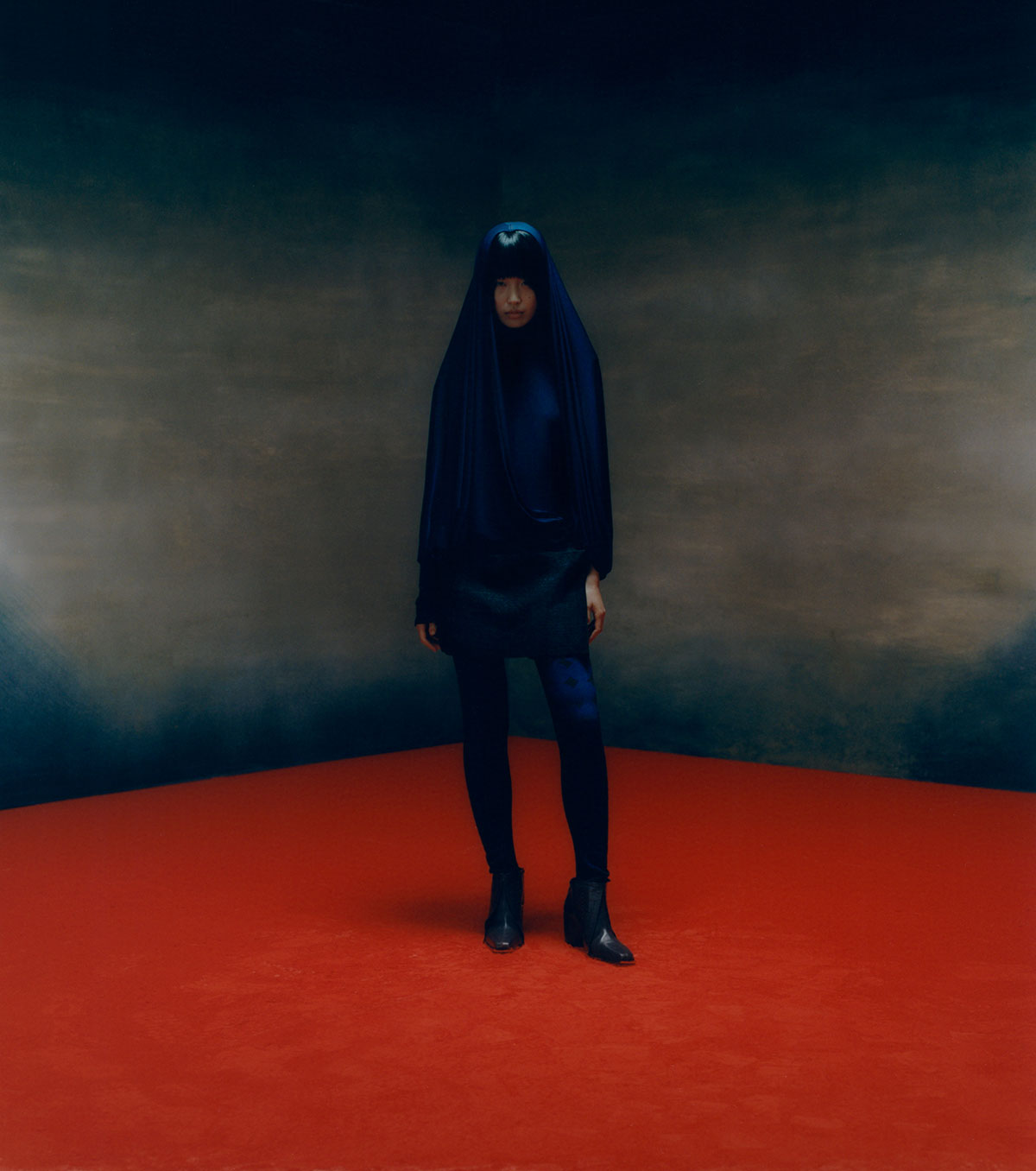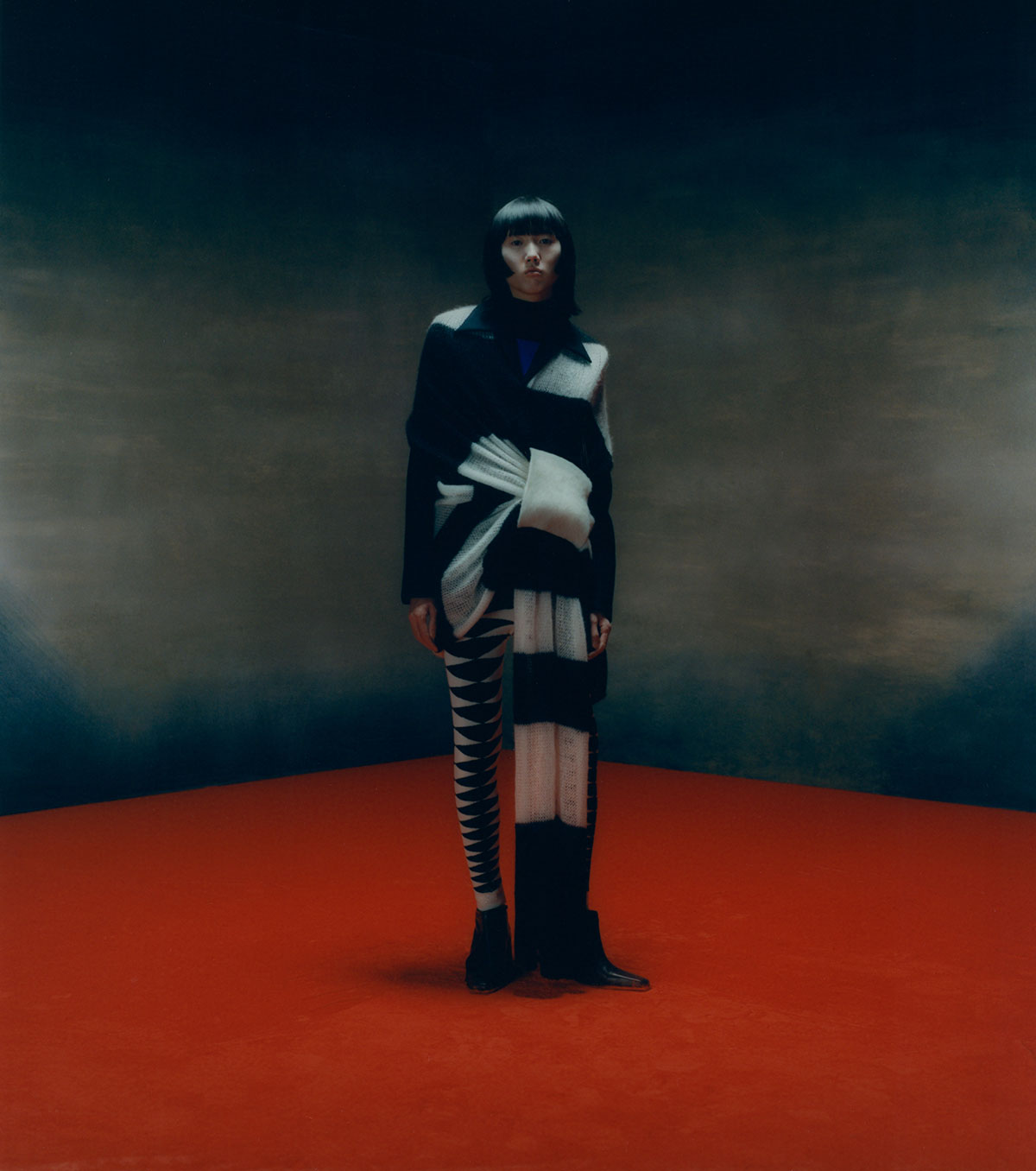 ---
Images courtesy of Goom Heo