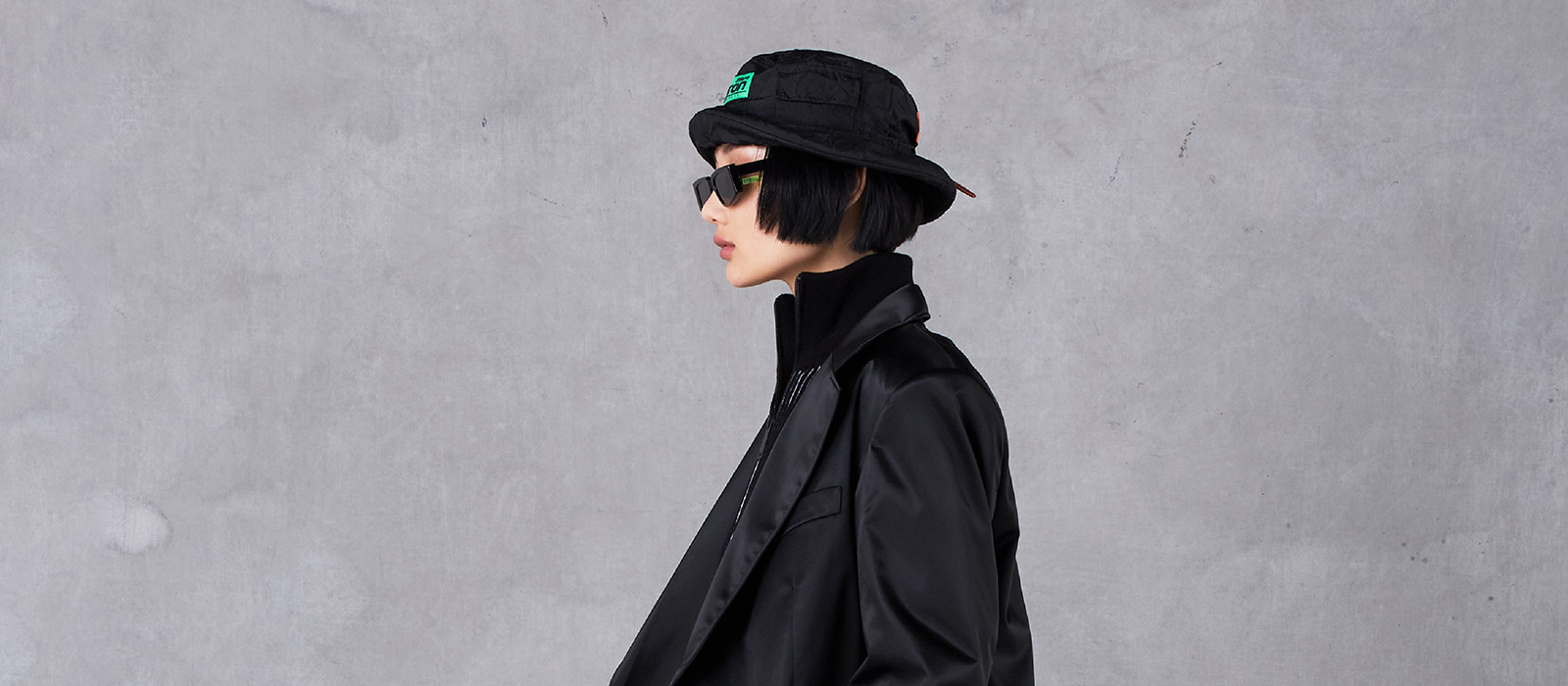 Heron Preston
Between Two Worlds. Fall/Winter 2021
Heron Preston's synthesized womenswear and menswear Fall/Winter 2021 continues with the designer's back-to-the- basics approach of last season, with an emphasis on amplifying the label's integral aesthetic—and serviceable— codes.
However, a refreshed duality is apparent: the calibration of fashion and workwear, with a keen focus on the latter. During the ongoing global health crisis, Preston has found himself speaking with more and more of his customers, including professionals who must wear safety standard-meeting and OSHA-certified clothing or uniforms. As a result, the designer has implemented a new tactic: bringing workwear away from the runway sphere and applying it to the real world. This is a principle element of the Heron Preston brand, dating back to his 2016 partnership with the New York City Department of Sanitation.
"It's about listening to my athlete, so to speak," says Preston. "What does it take to bring fashion into real, applicable, usable workwear?"
A lead segment within Fall/Winter 2021 features flame-resistant textiles. Pieces comprised of this material include: a hooded jacket, a zip shirt jacket, two polo shirts and a pair of track pants. These items feature minimal decoration. Each, however, is tabbed with a signature orange Heron Preston label. While these articles are not yet OSHA-certified, they are a first step in this direction. Eventually, Heron Preston hopes for a percentage, if not all, of his ready-to-wear to be work-site approved and ready.
The rest of the collection features a wide range of workwear-leaning and workwear-inspired staples, including slightly outsized jackets, bootcut denim, utility tote bags, and evolutions of the "Level" heel (now in kitten height). The color palette is anchored in black, white, ruby and an abstract green-based camouflage. Sustainable and environmentally- conscious portions are also present. These include 100% recycled poly blends, anti-bacterial tees and shorts, and even 100% biodegradable phone cases.
---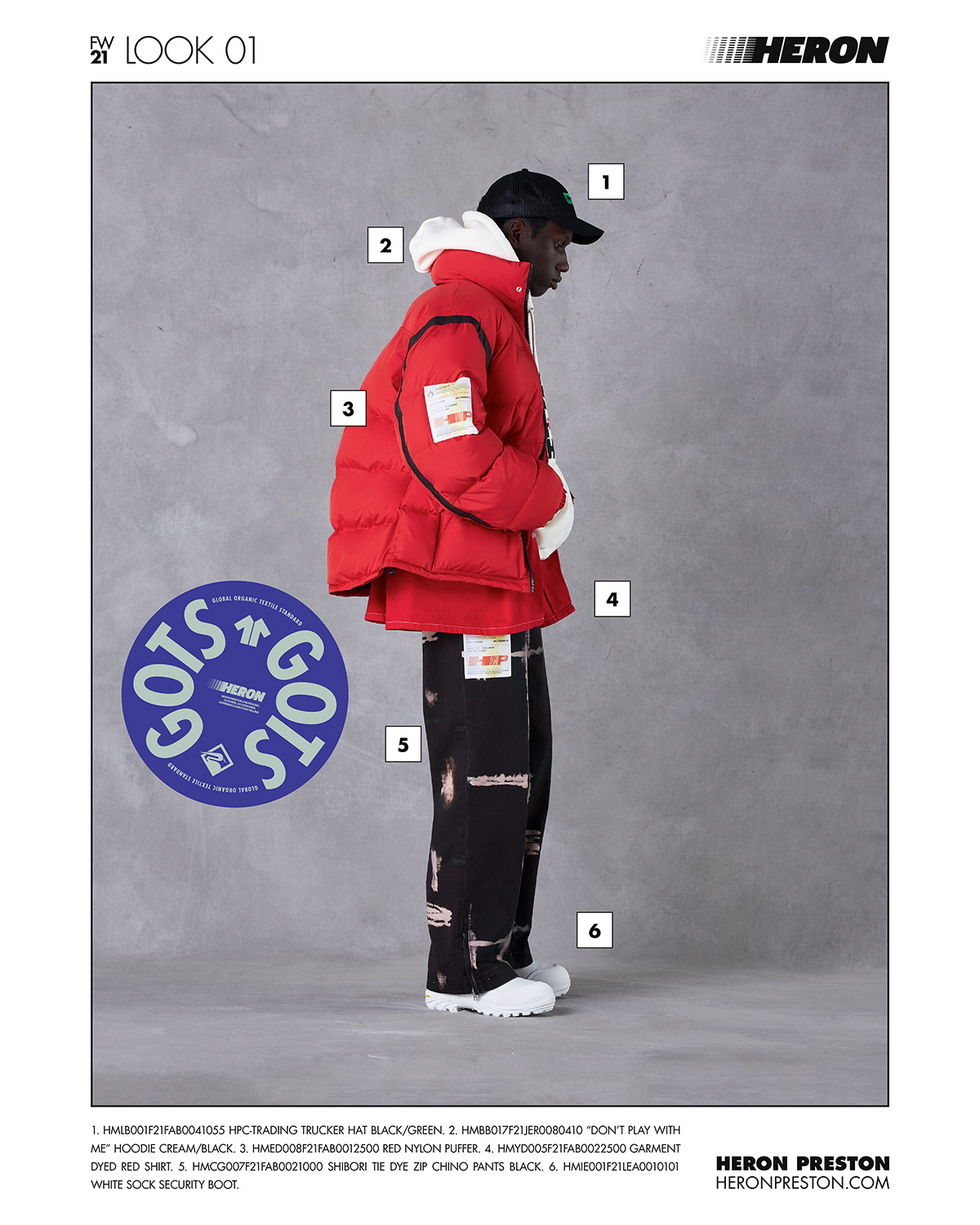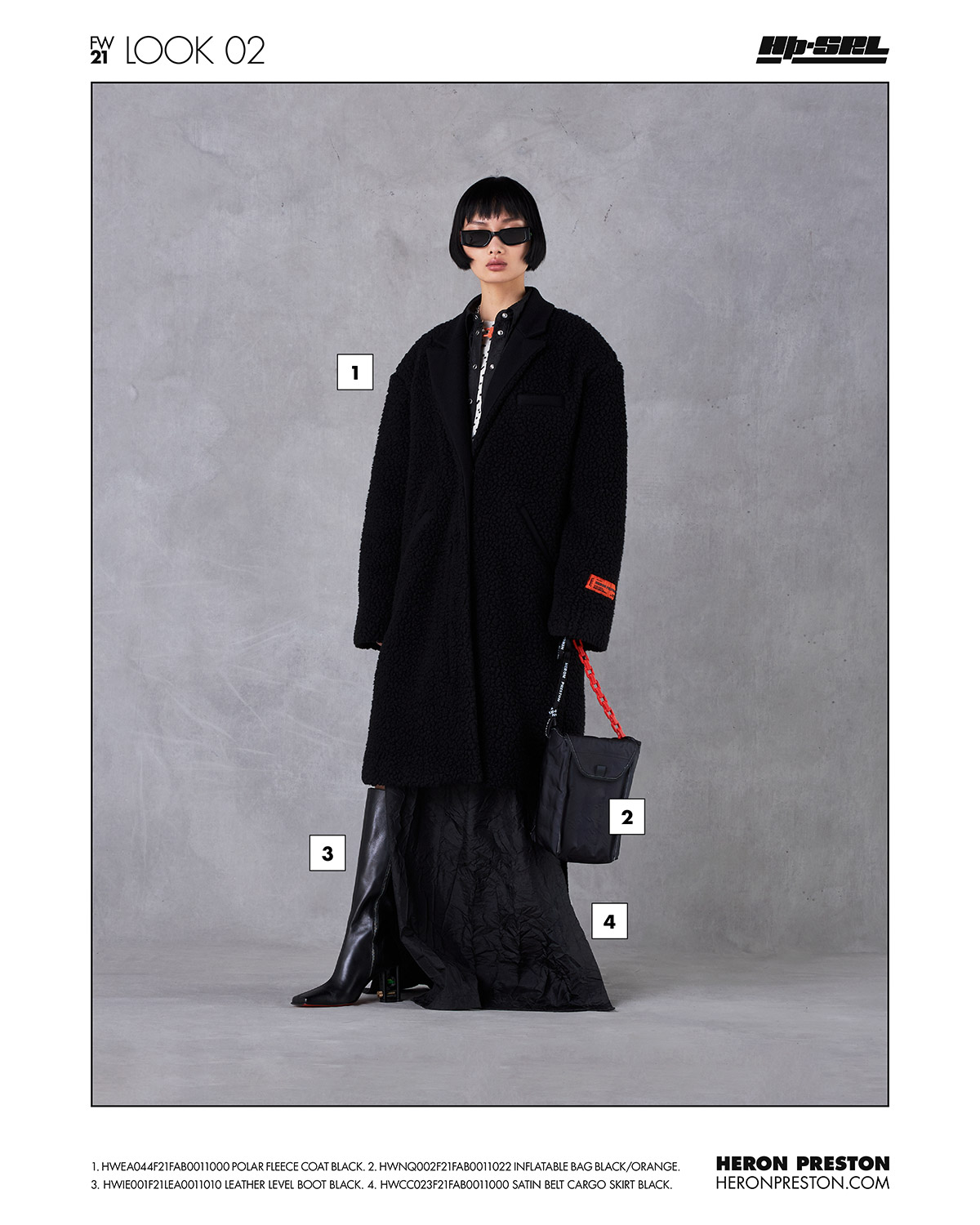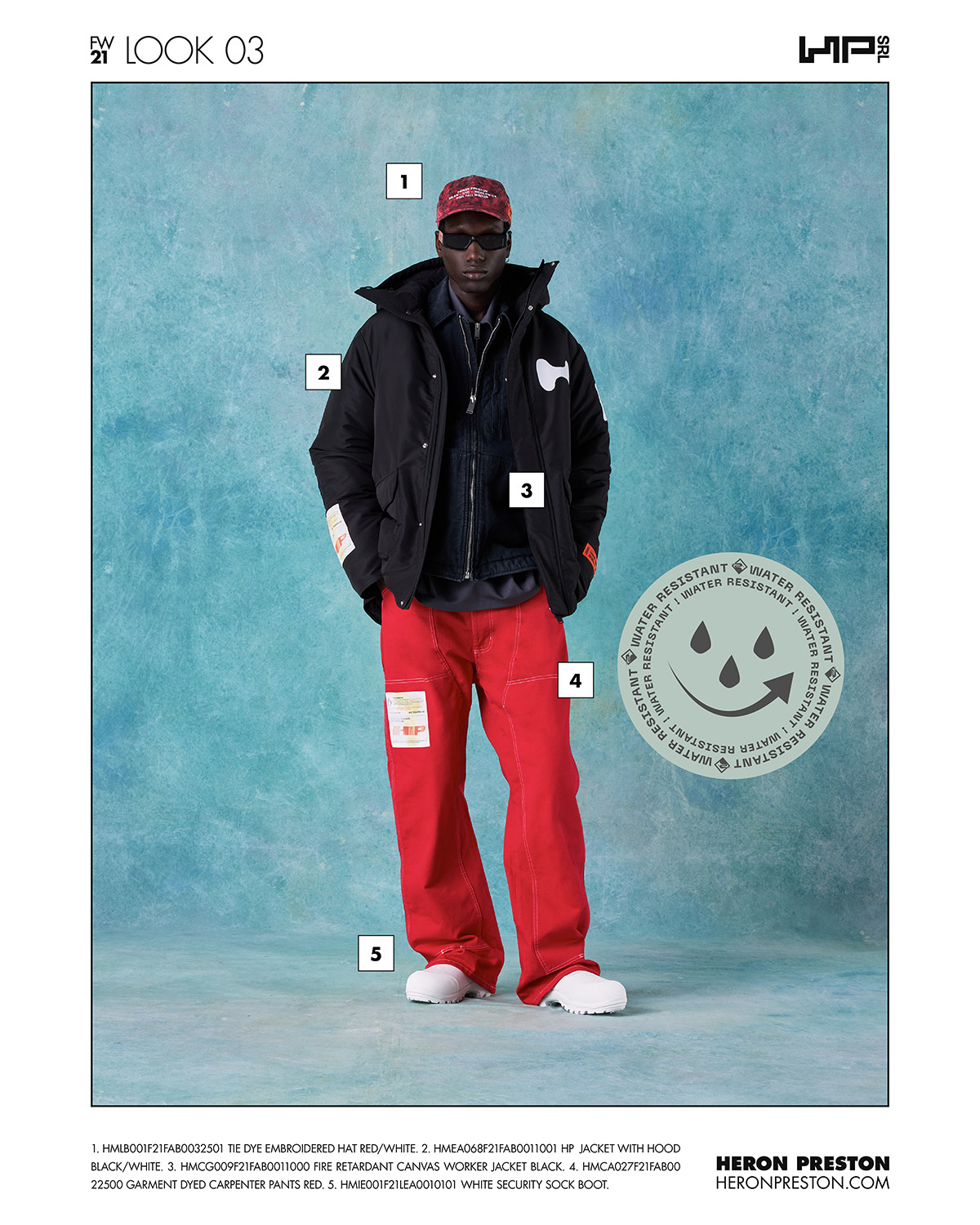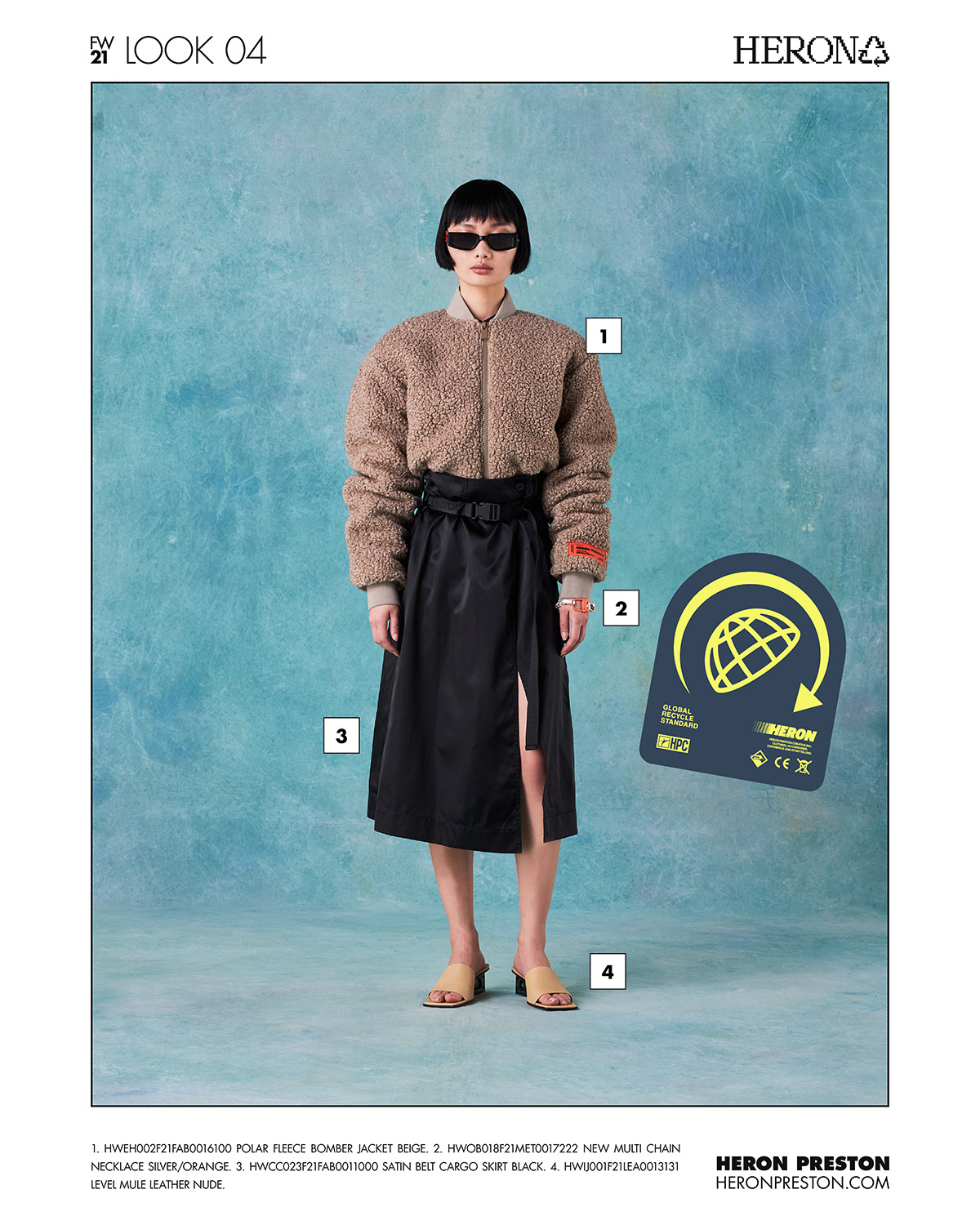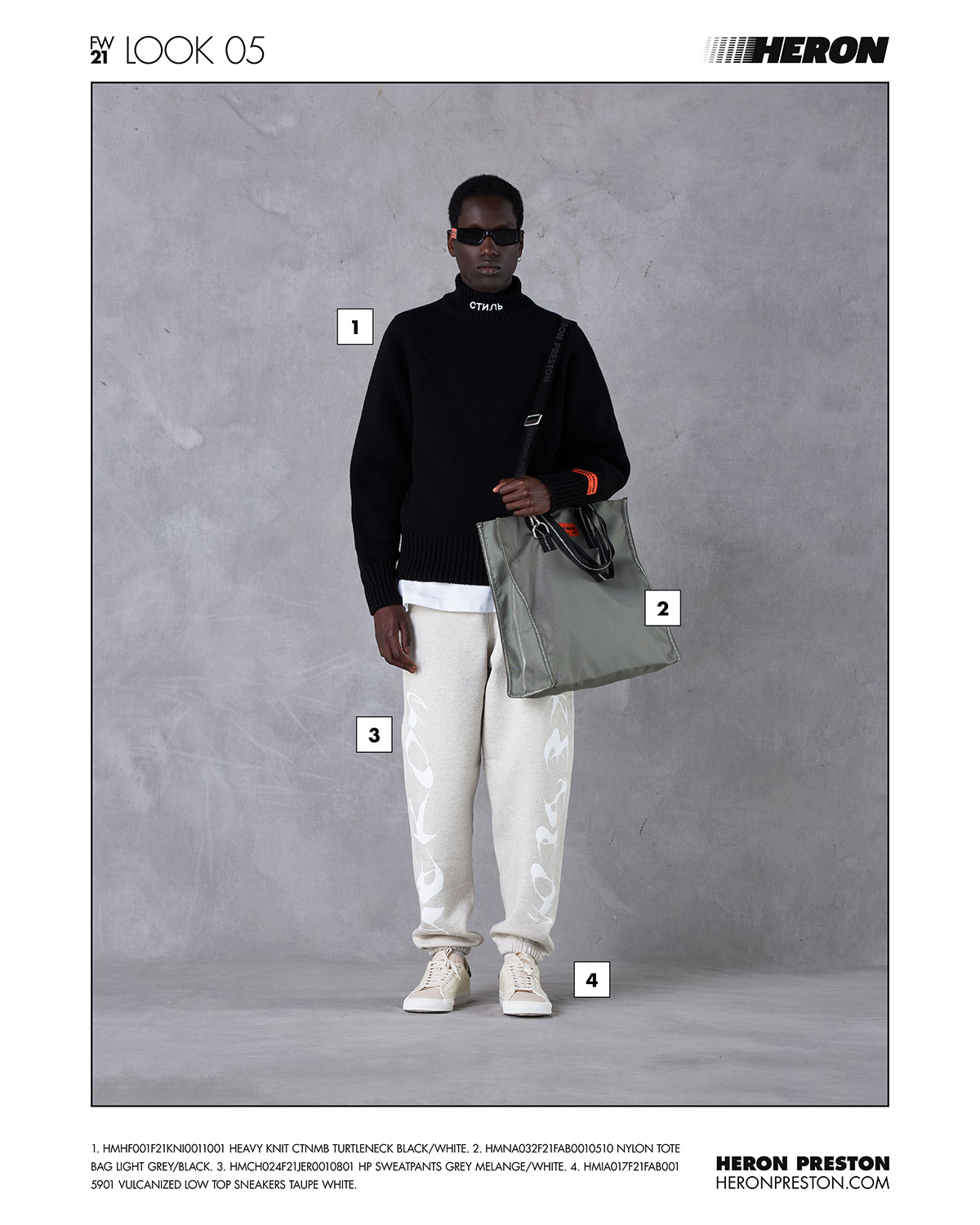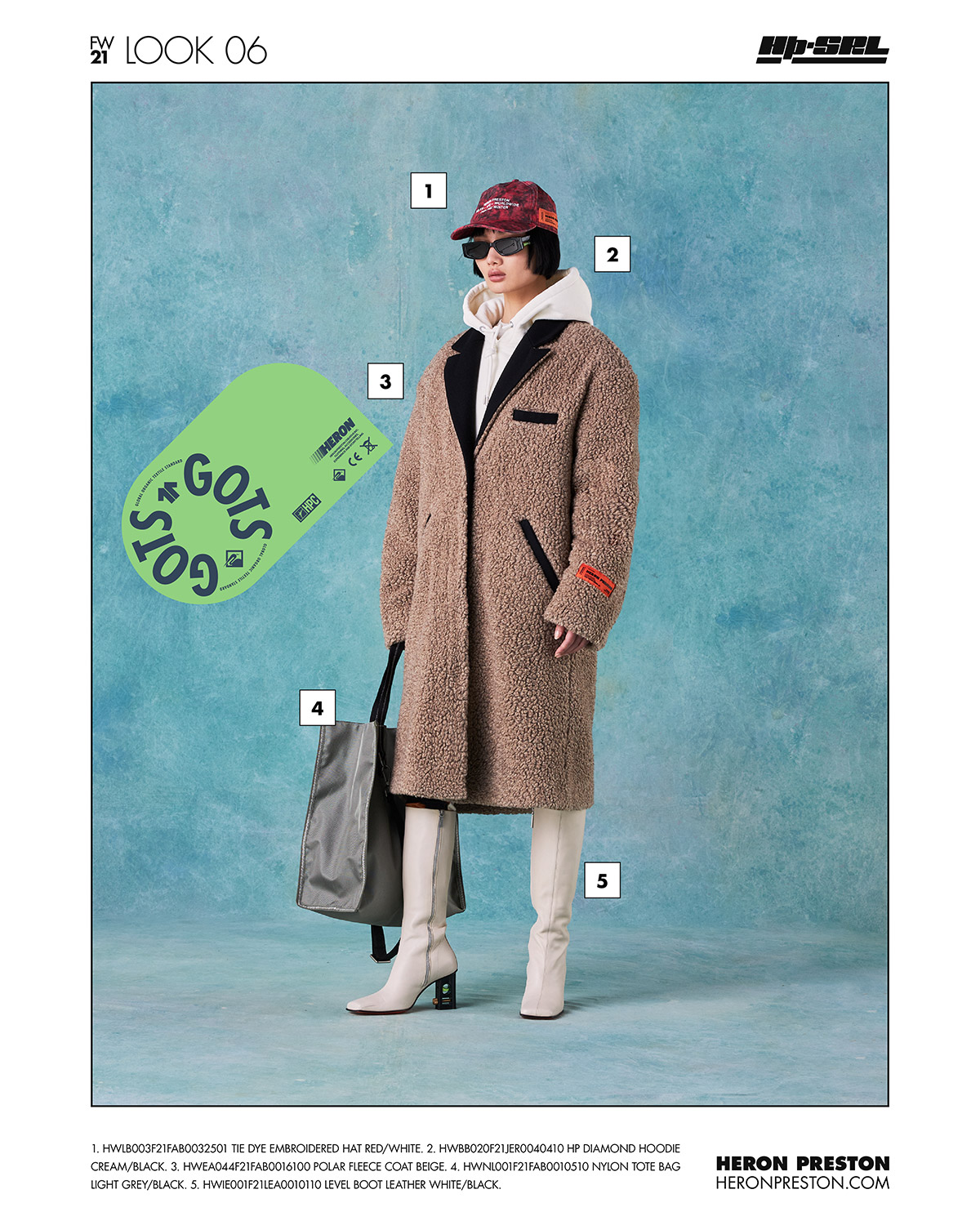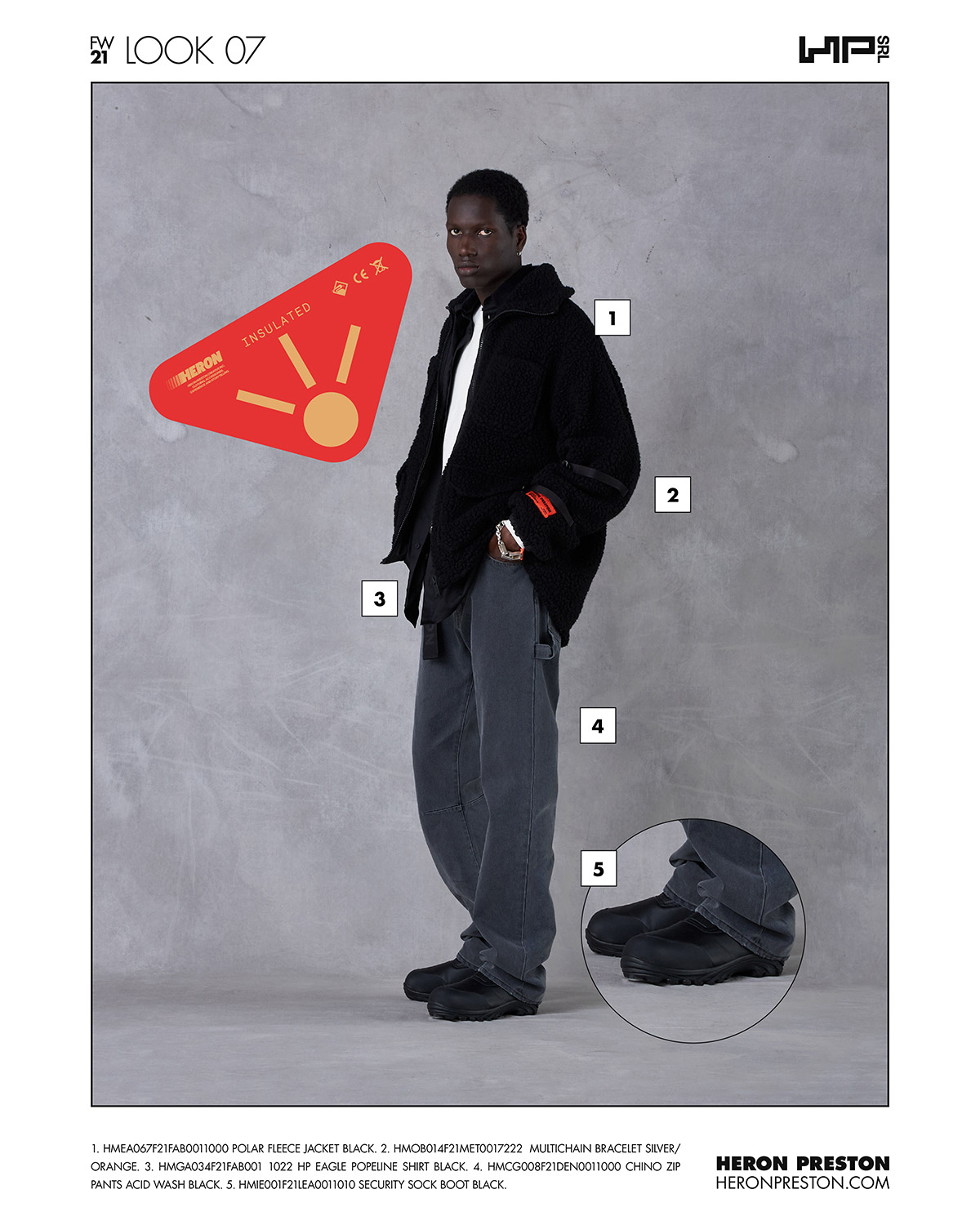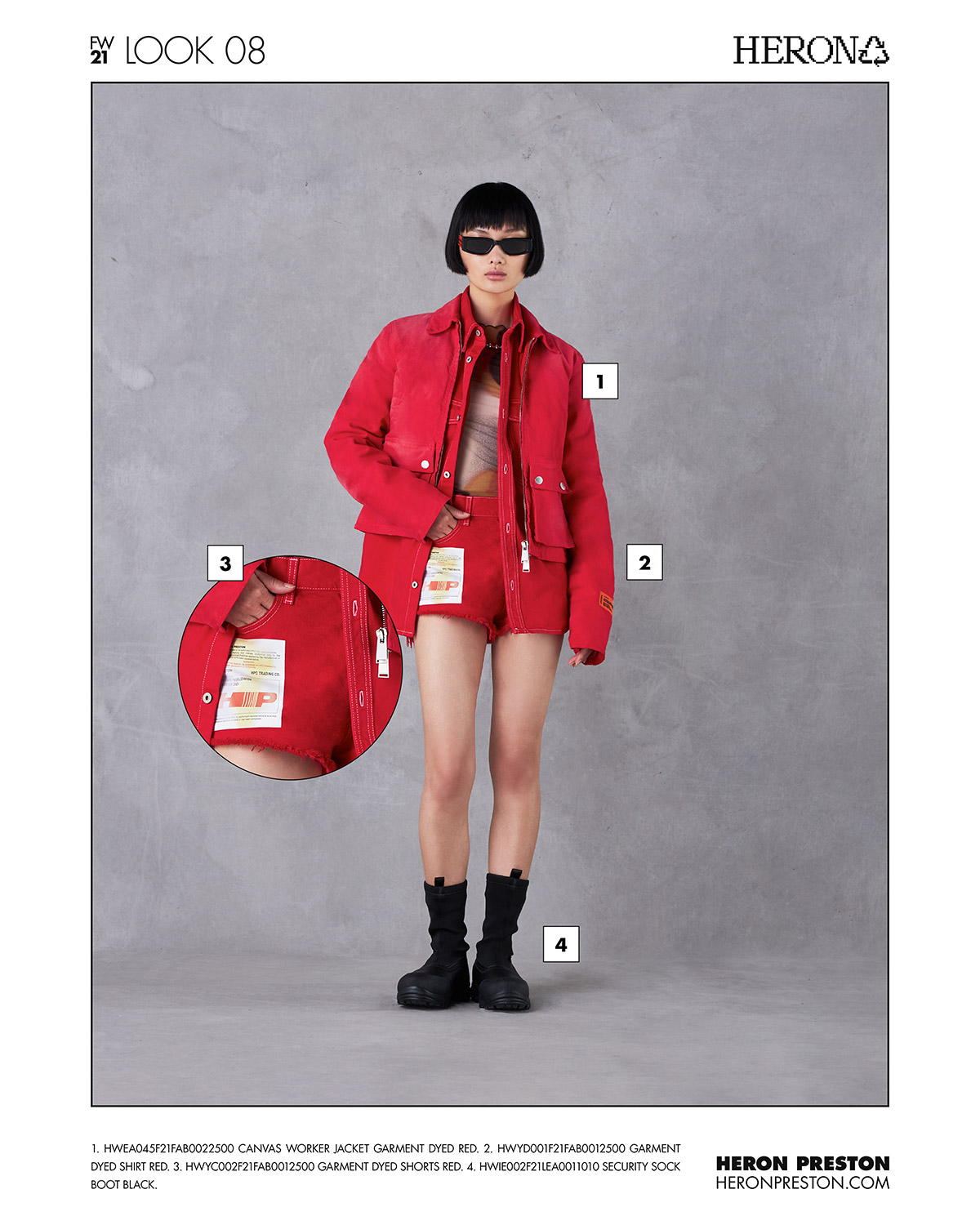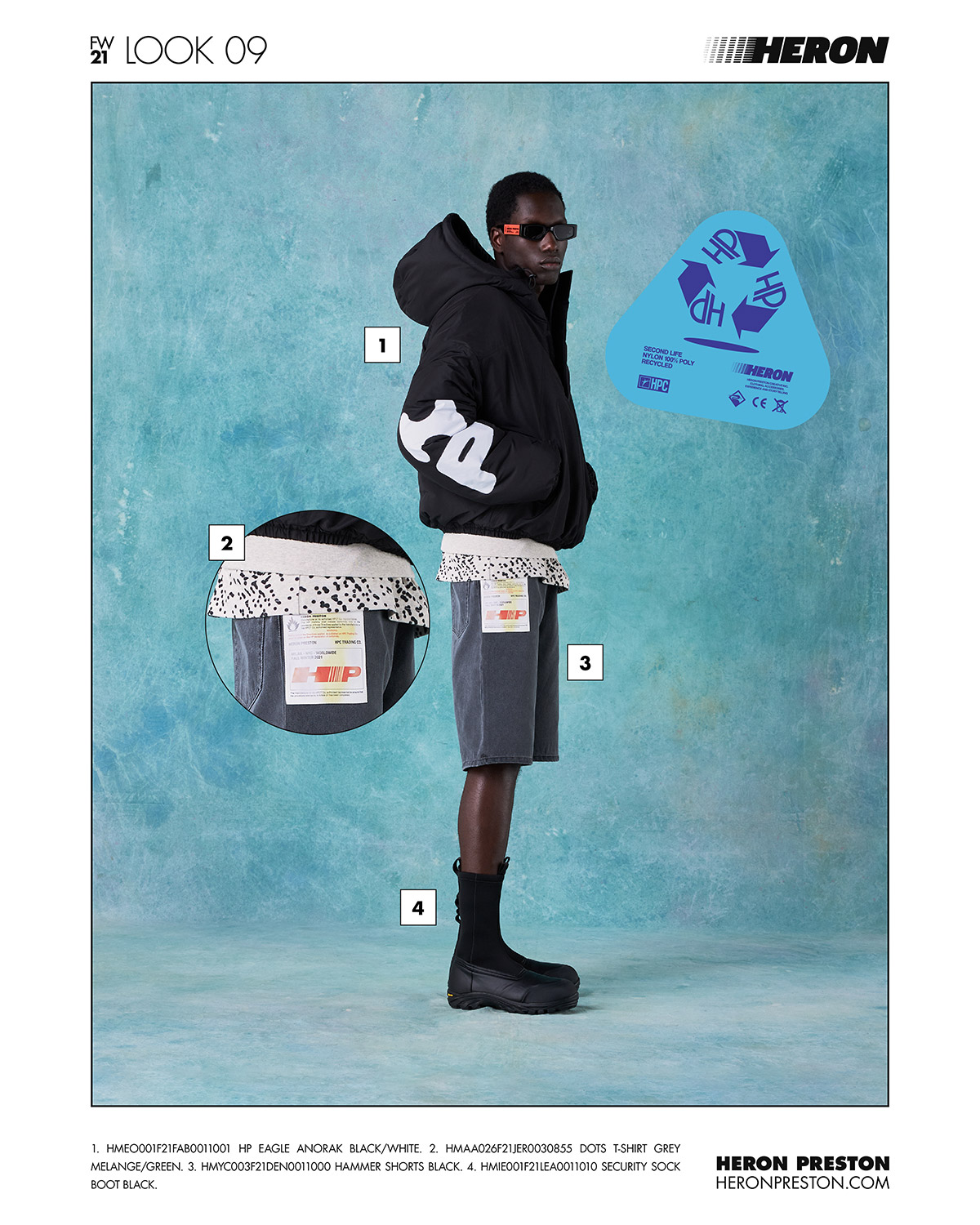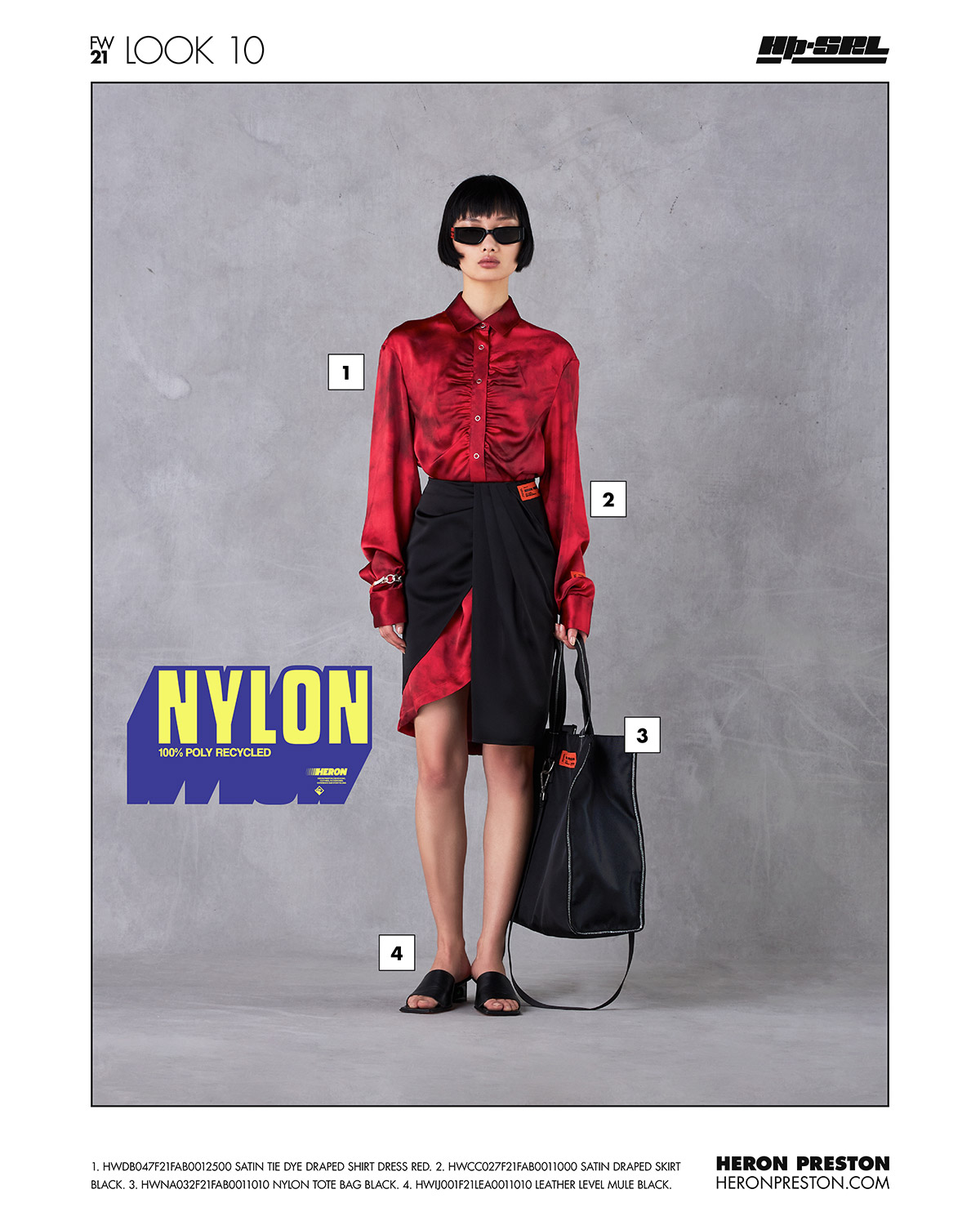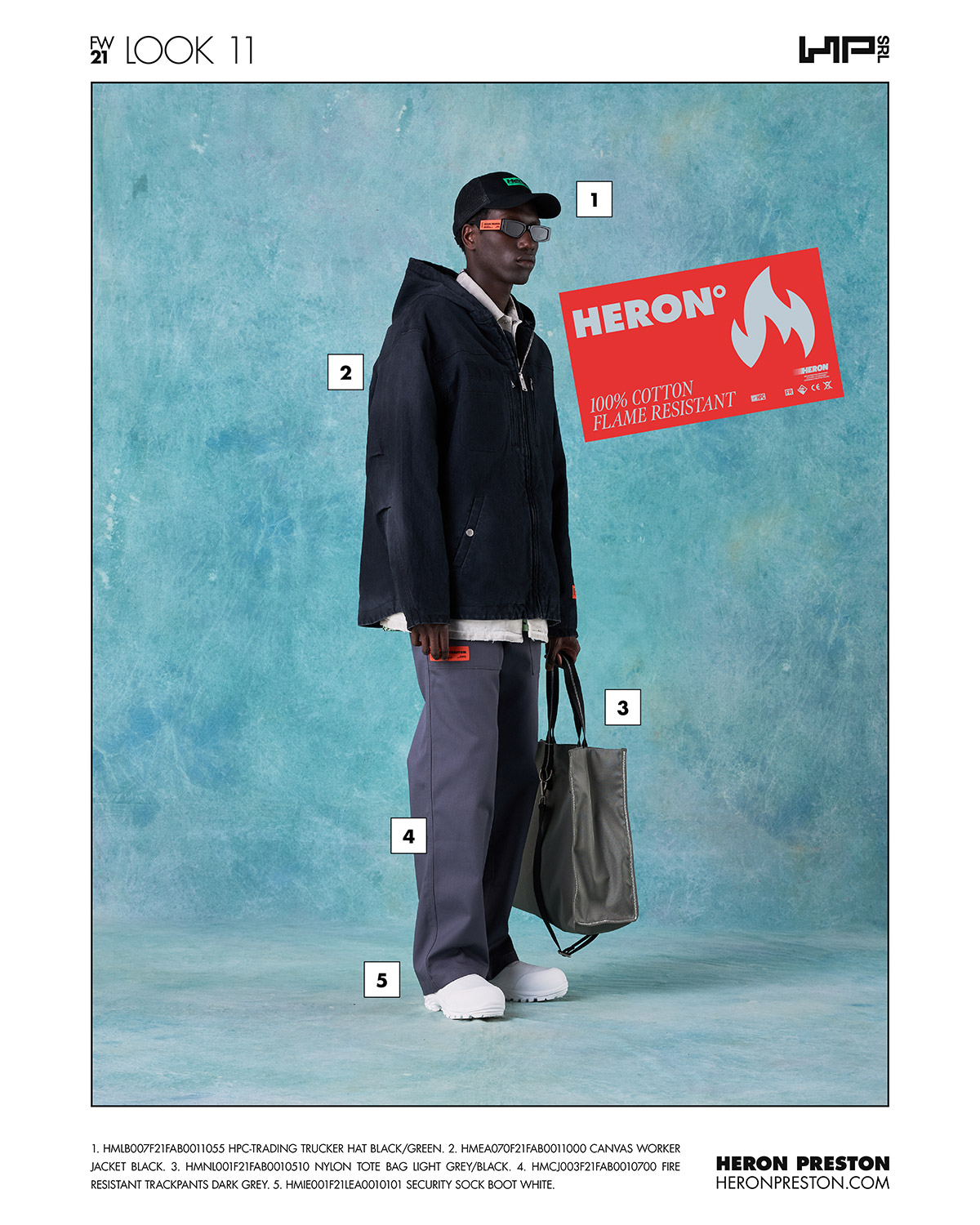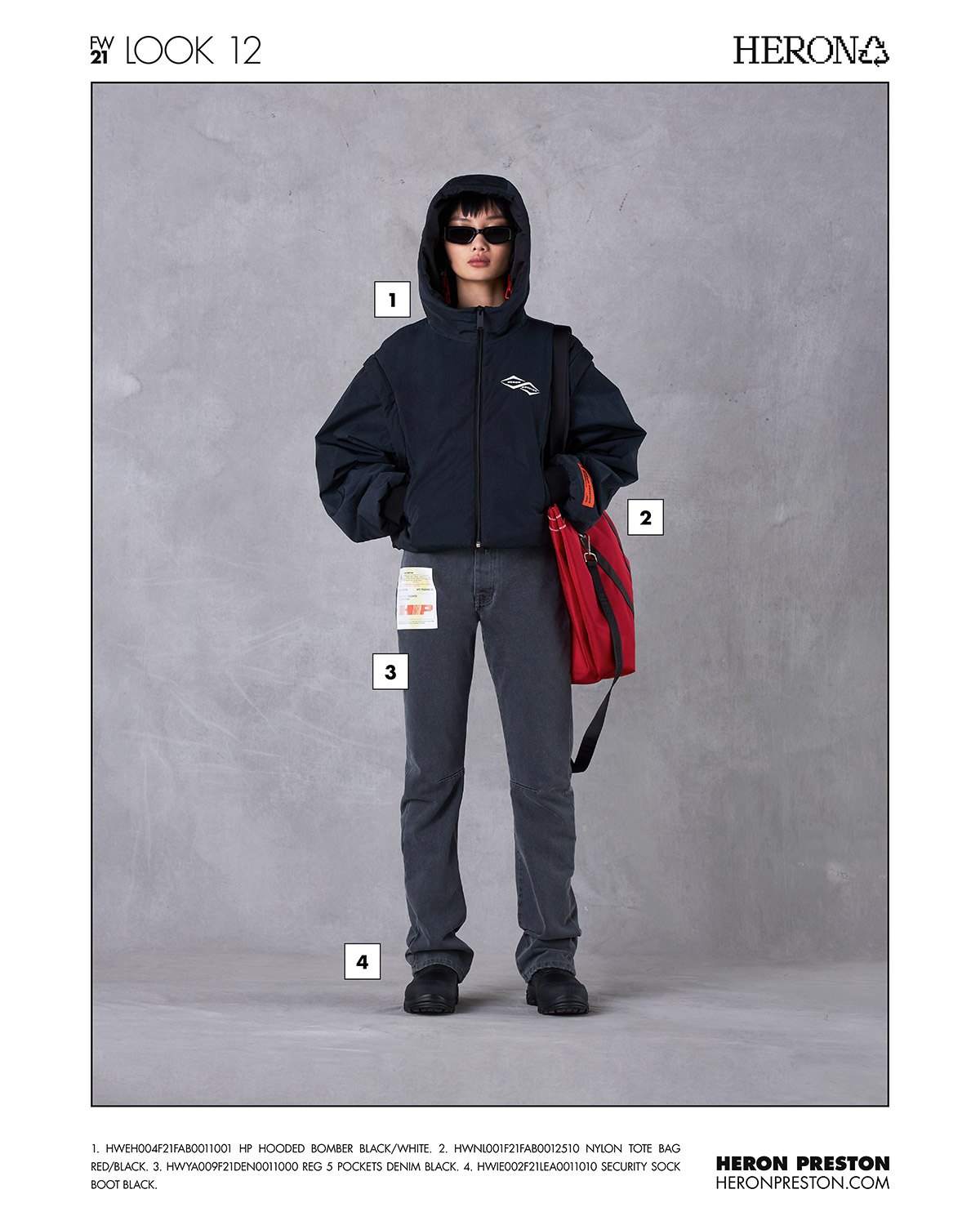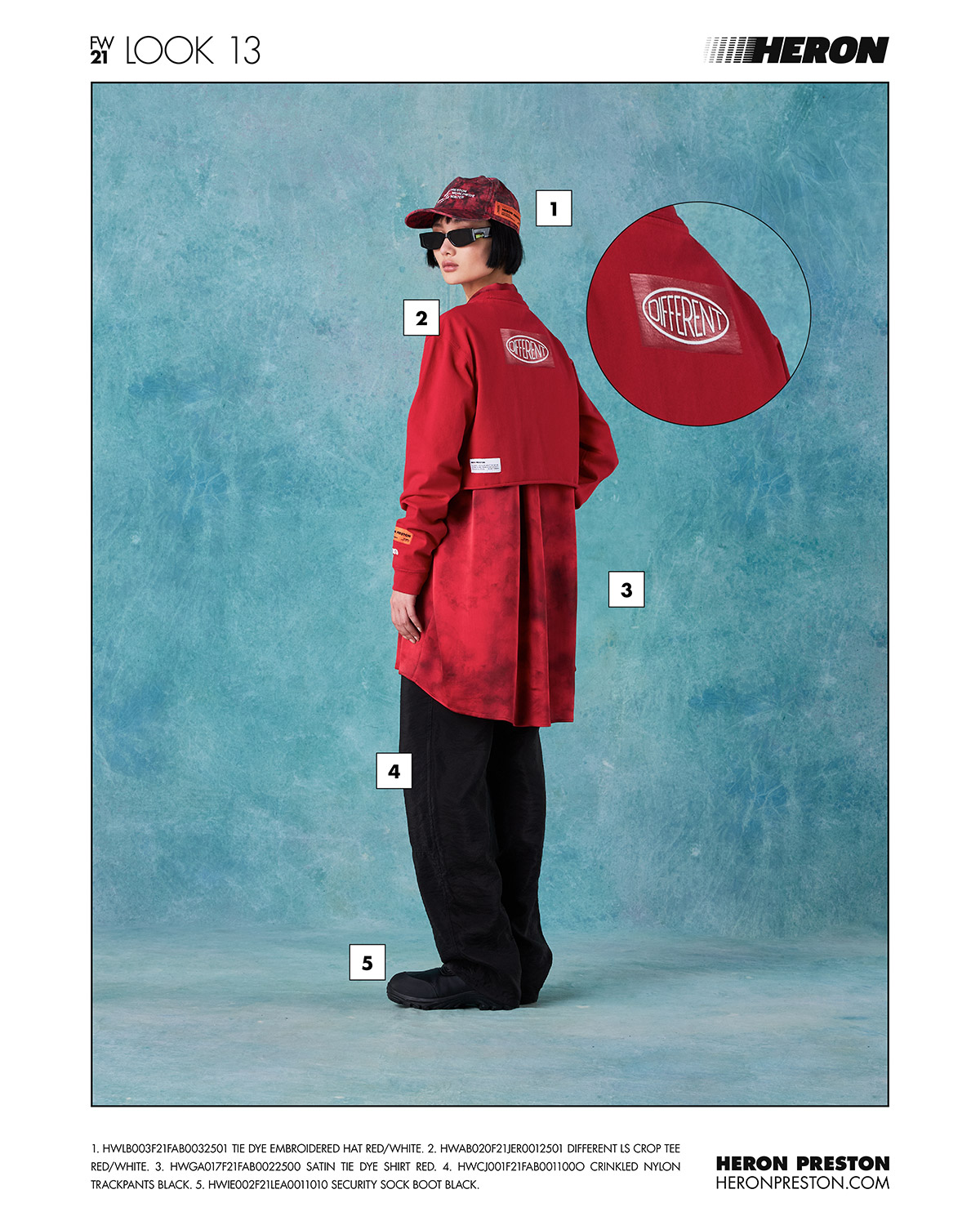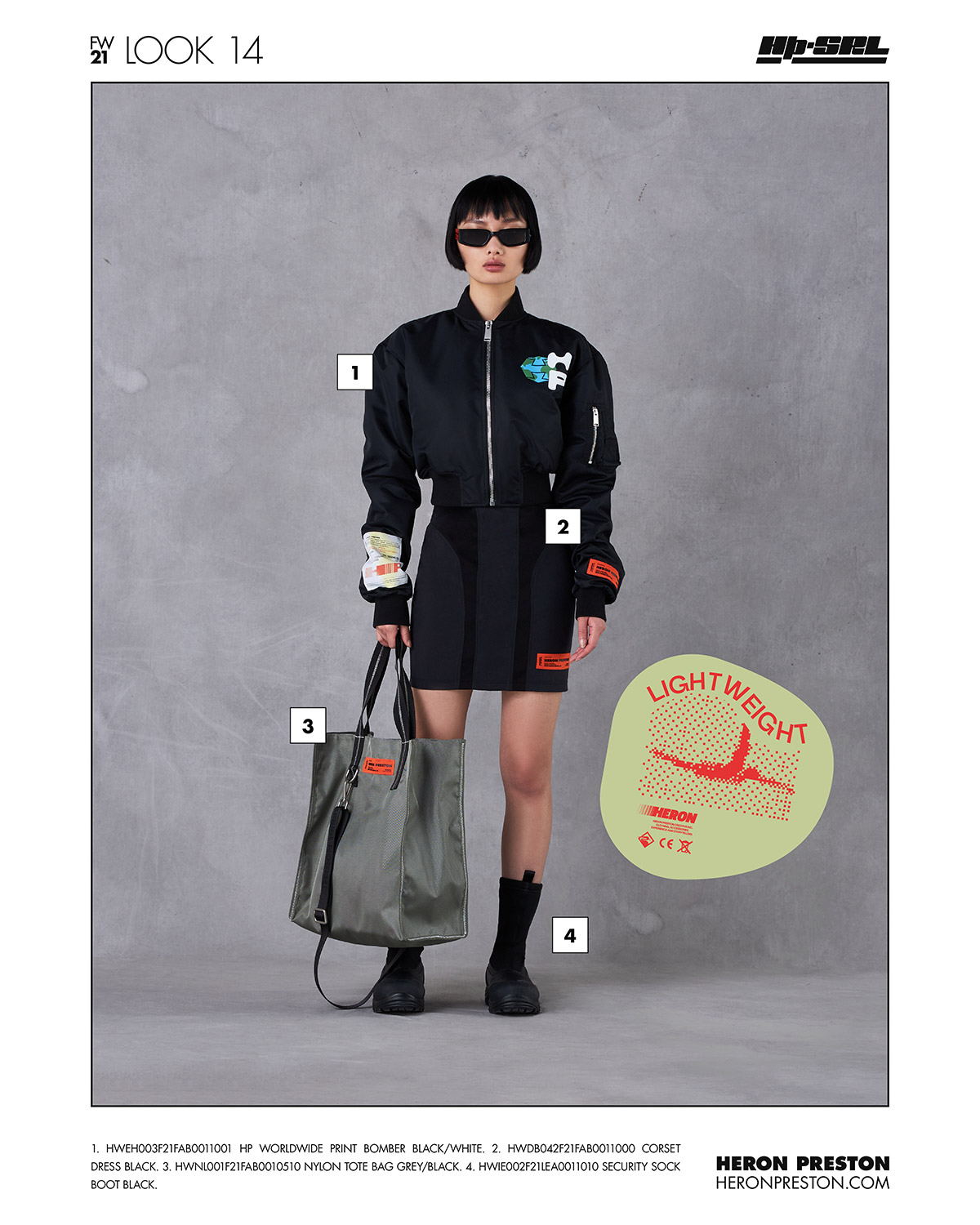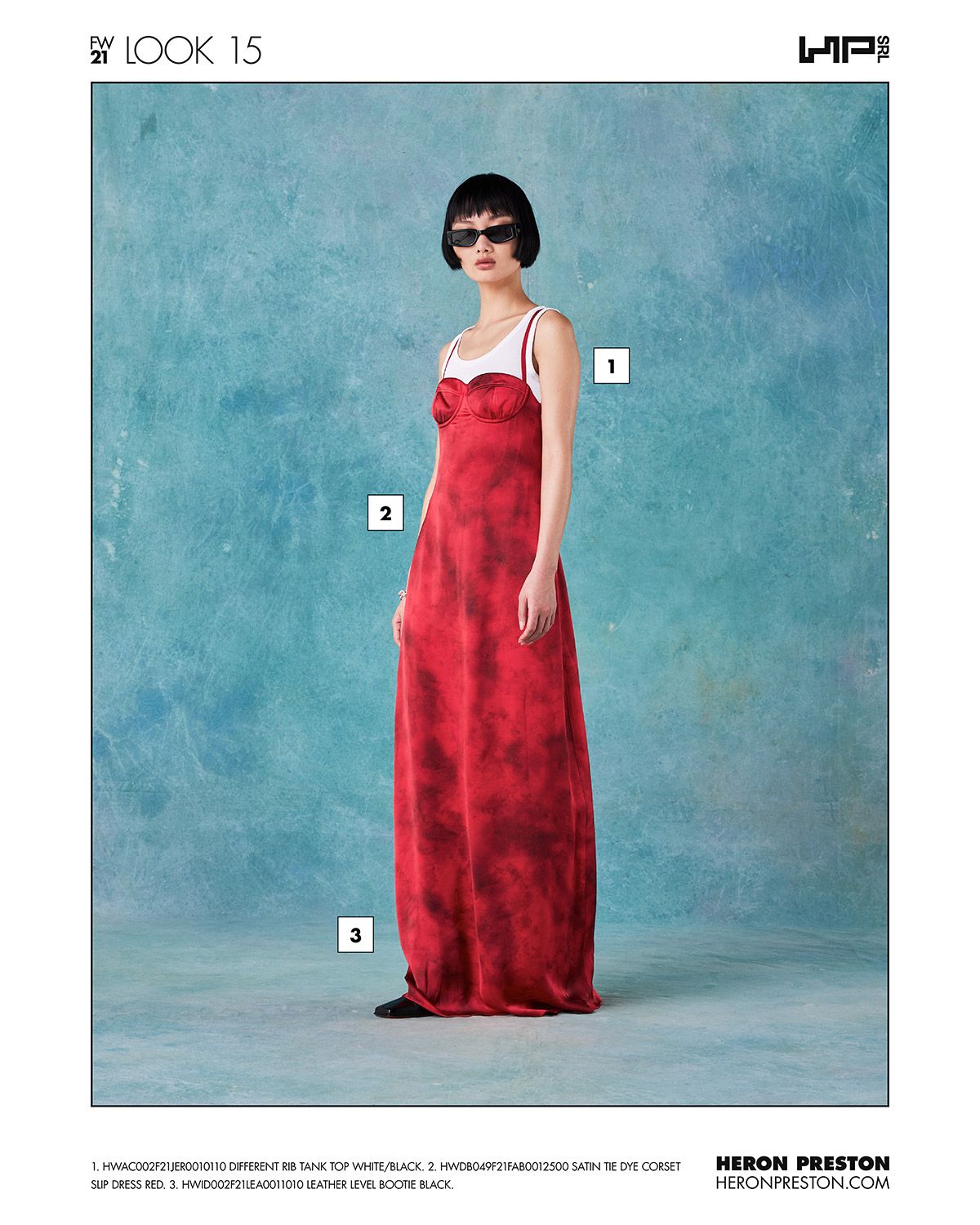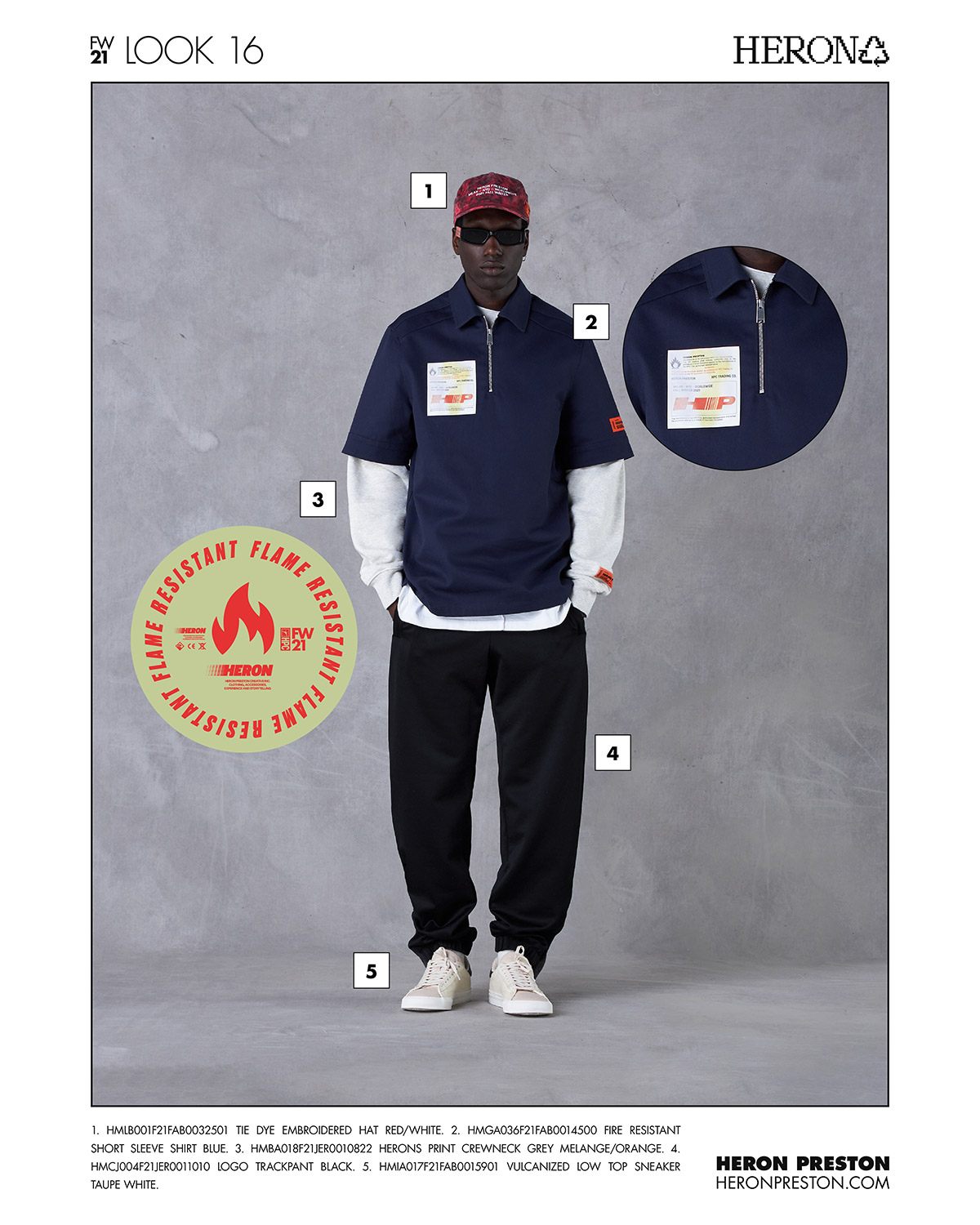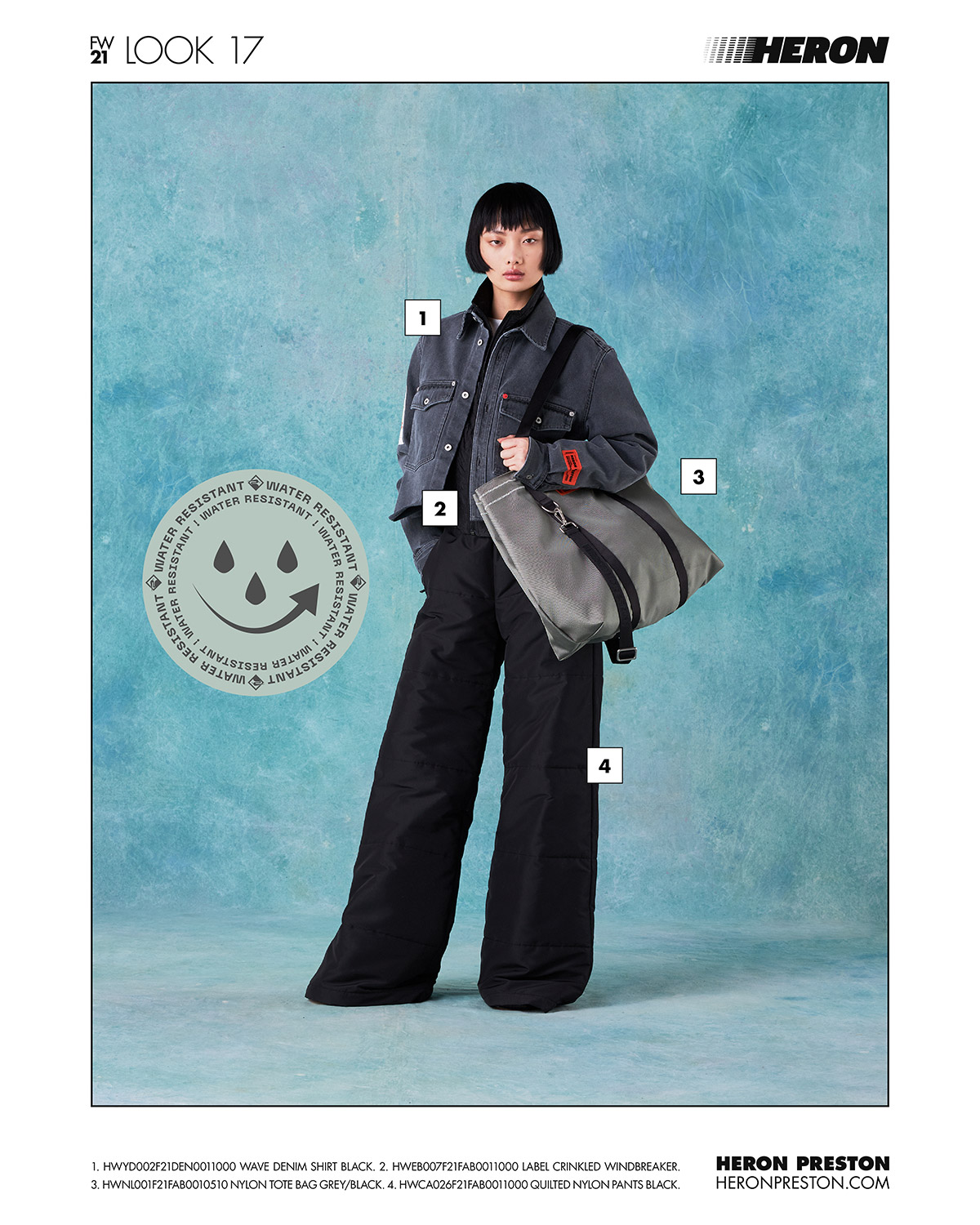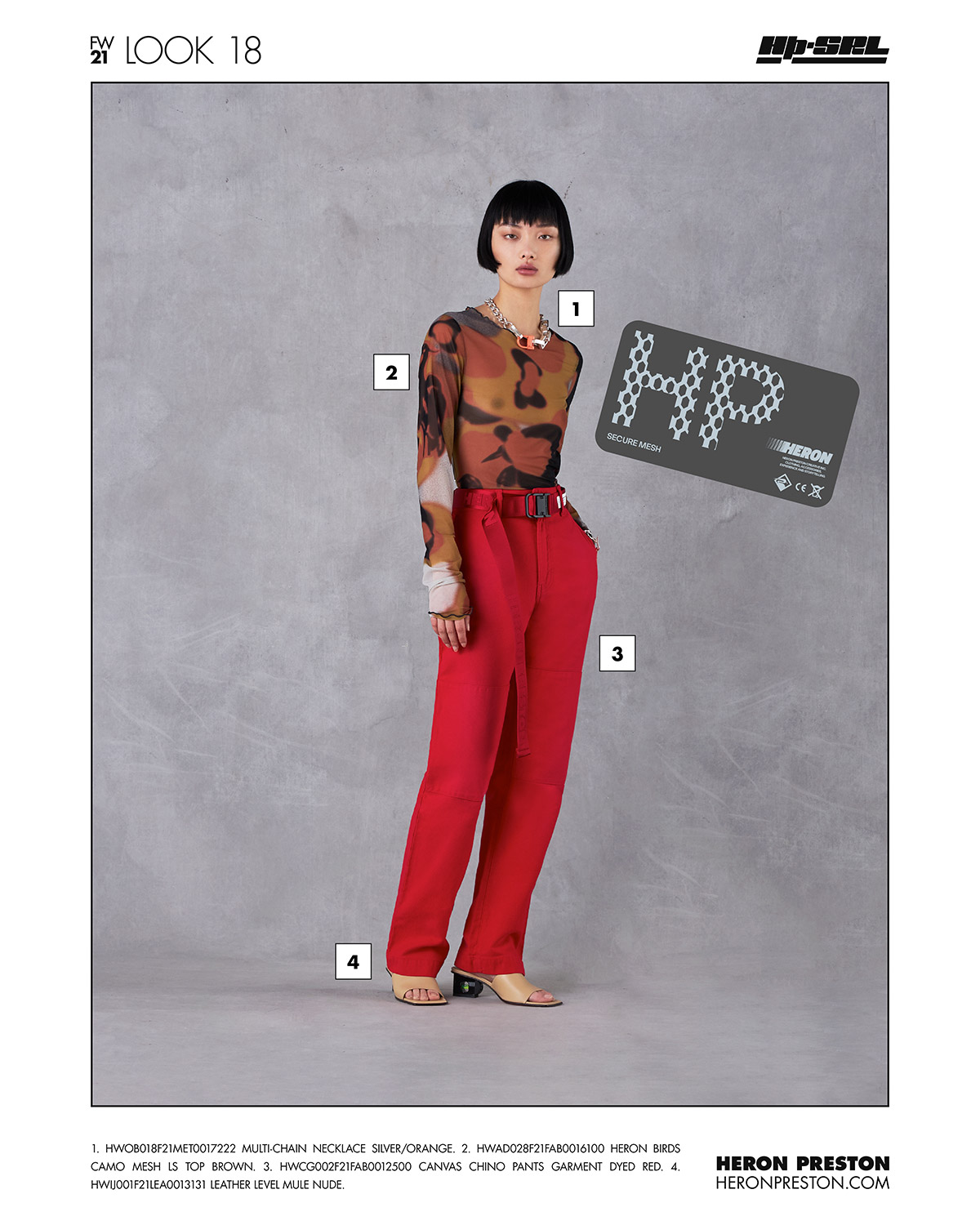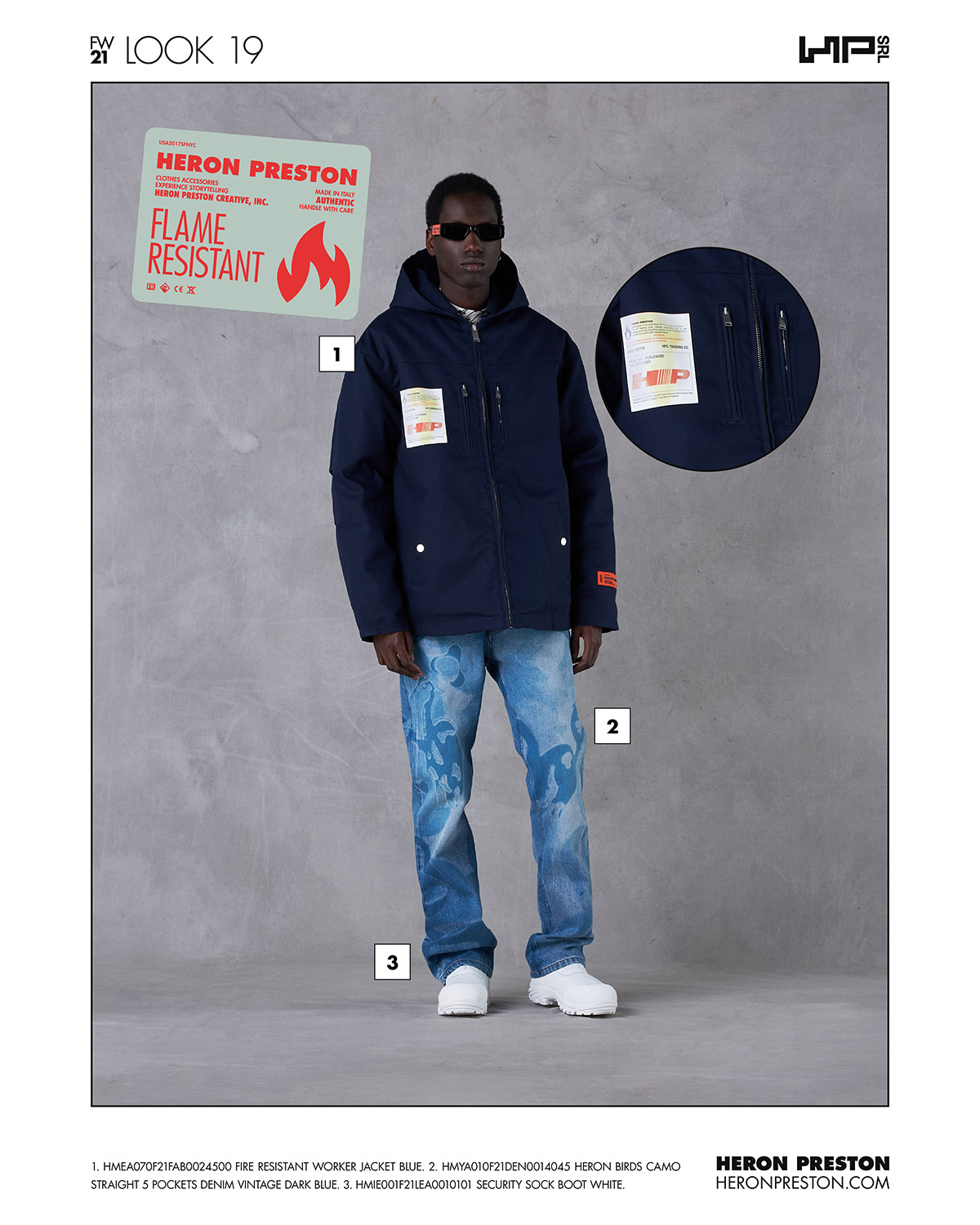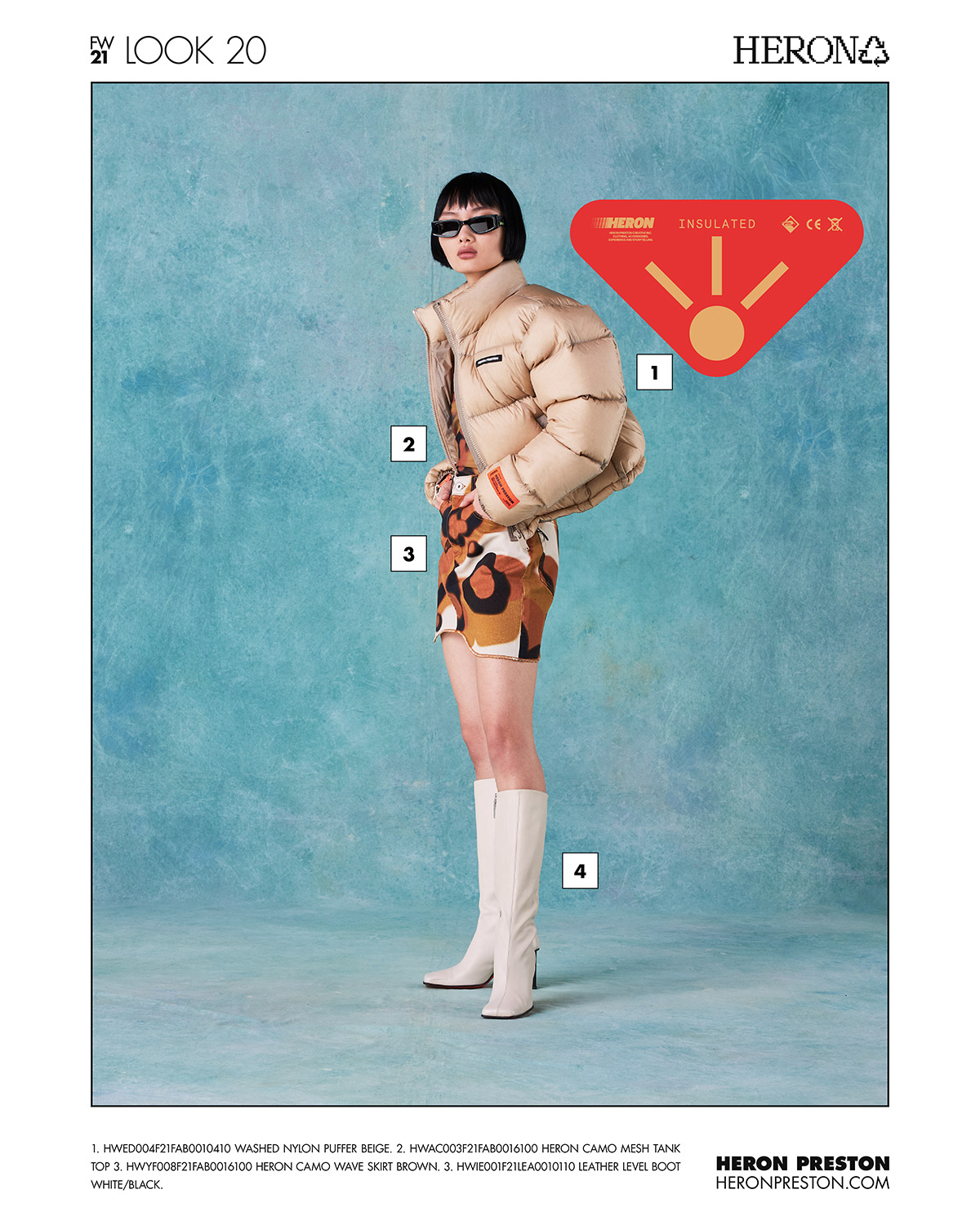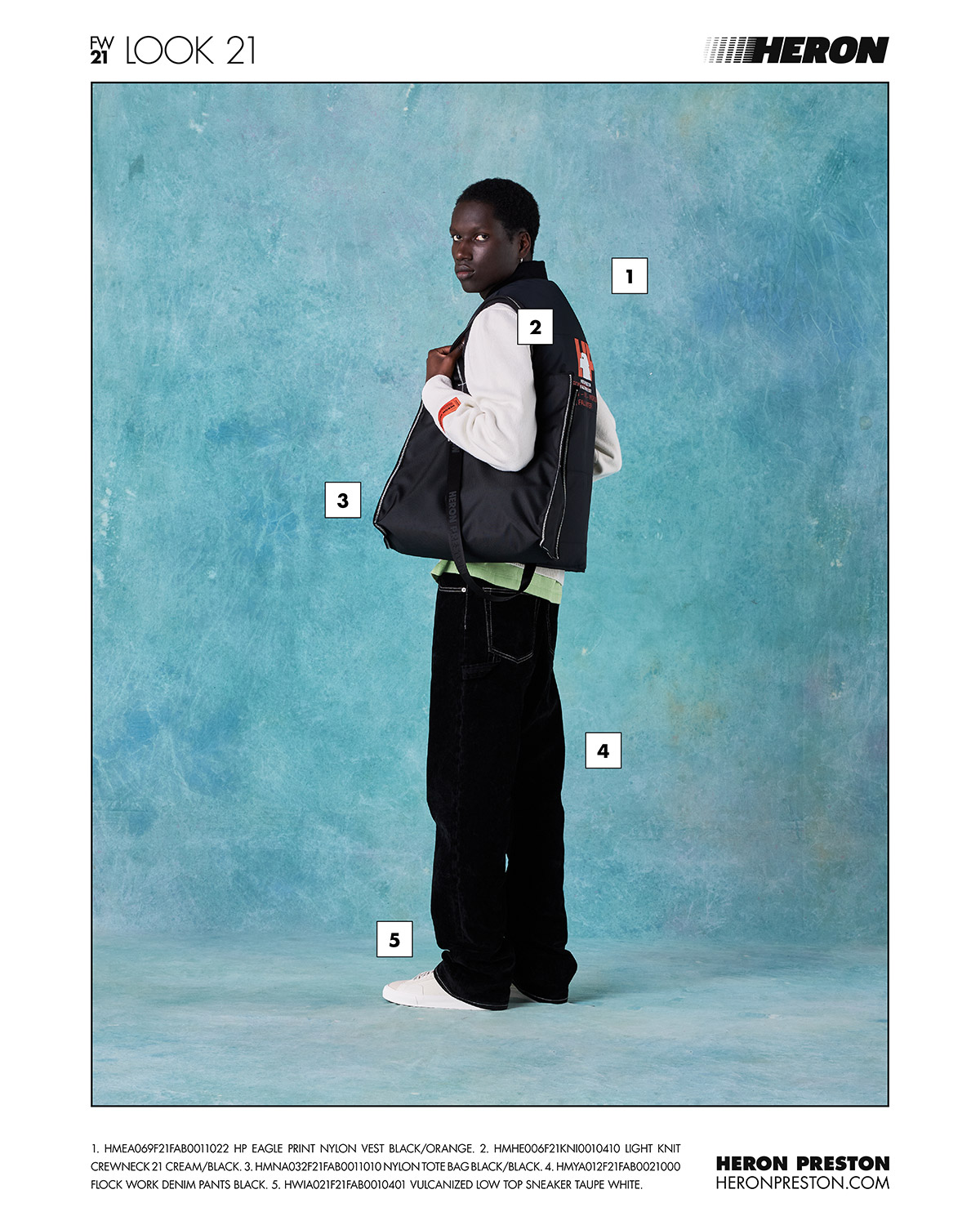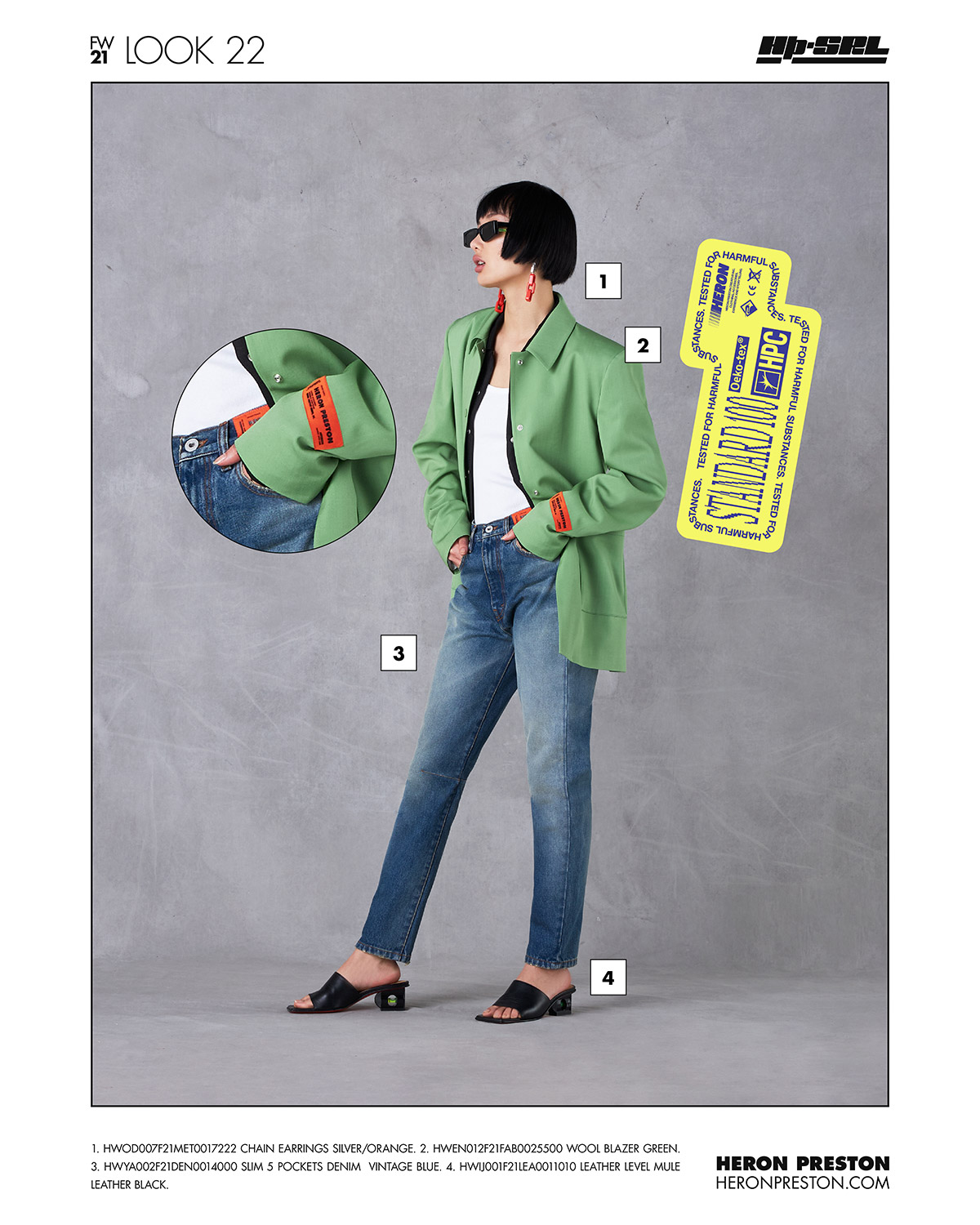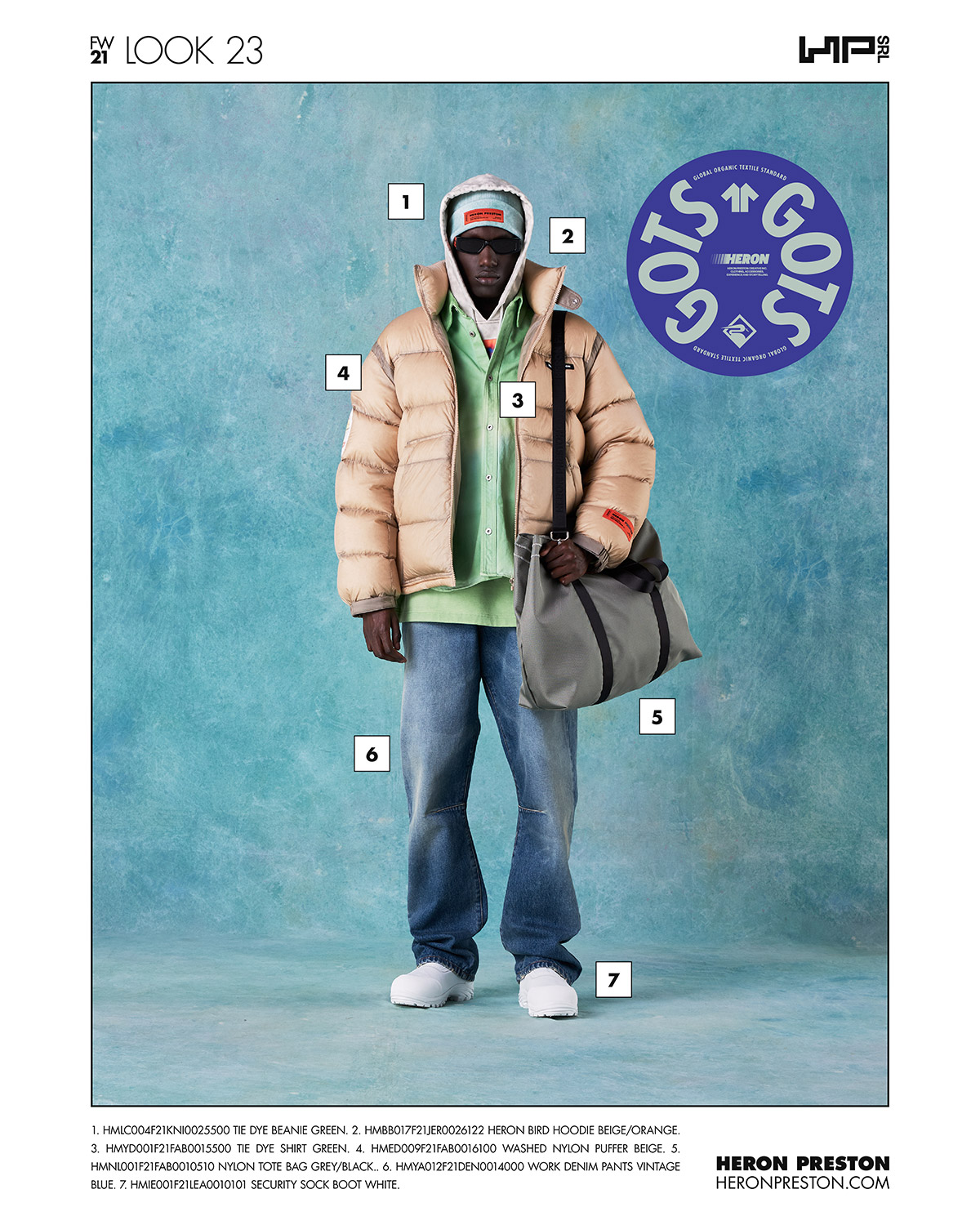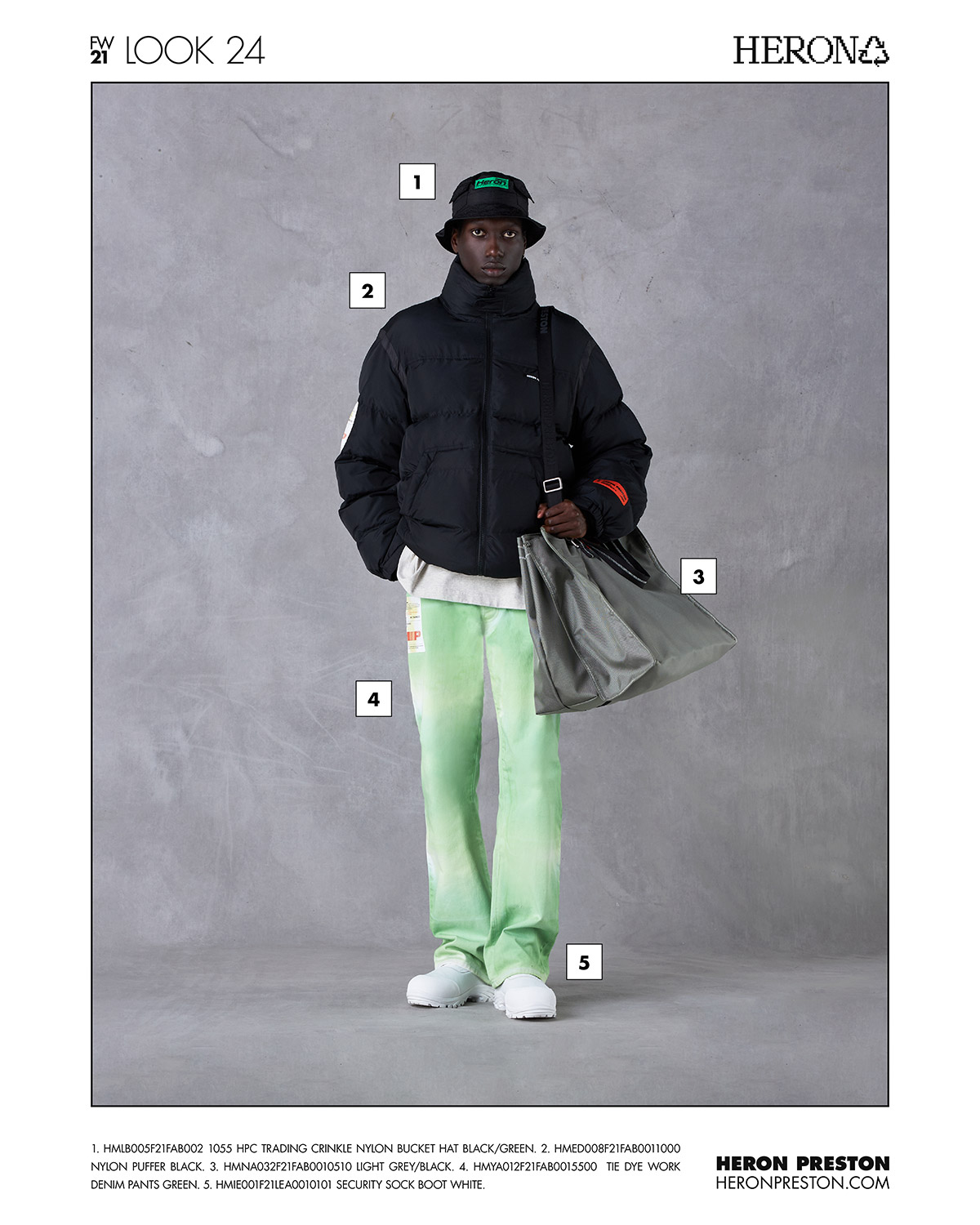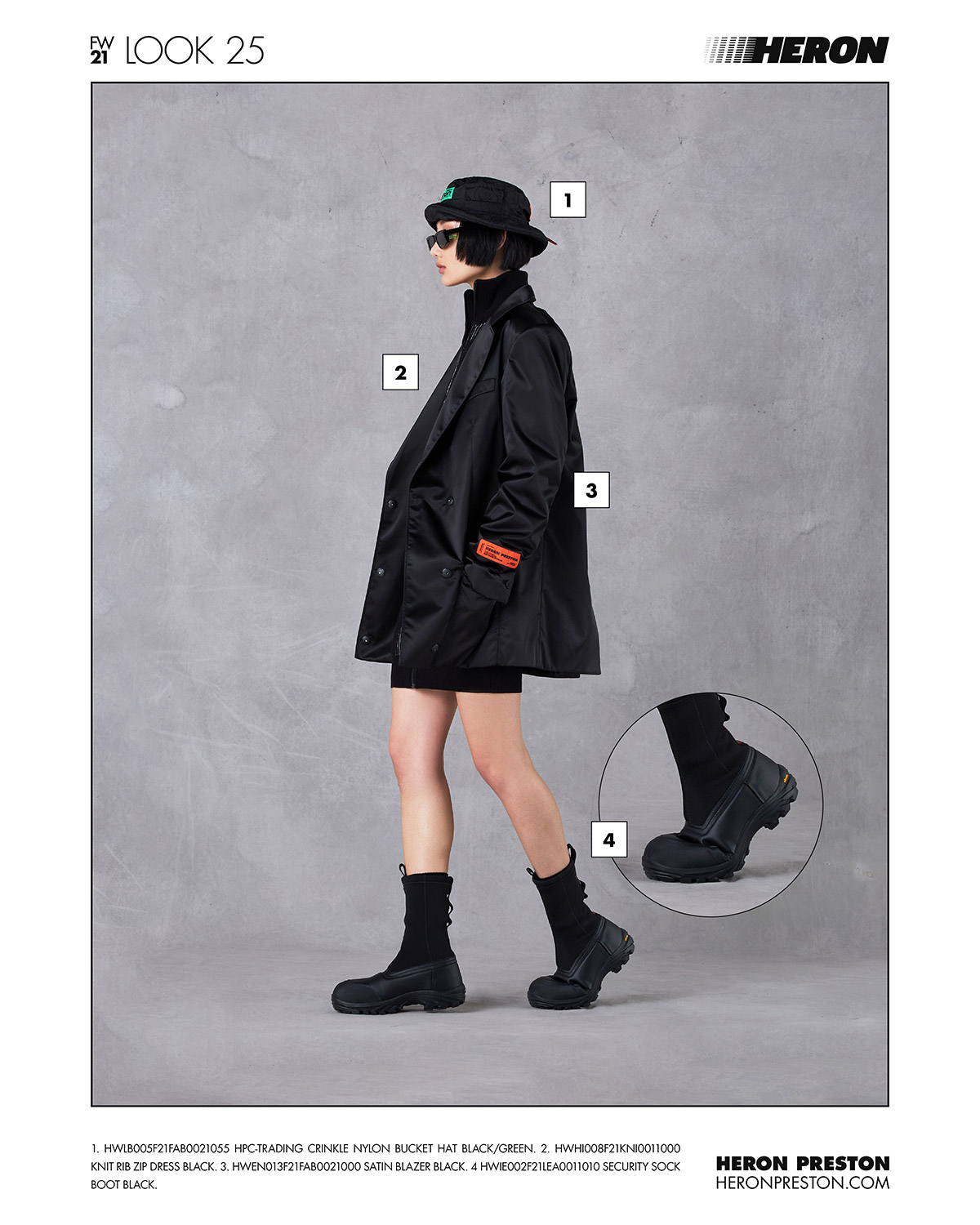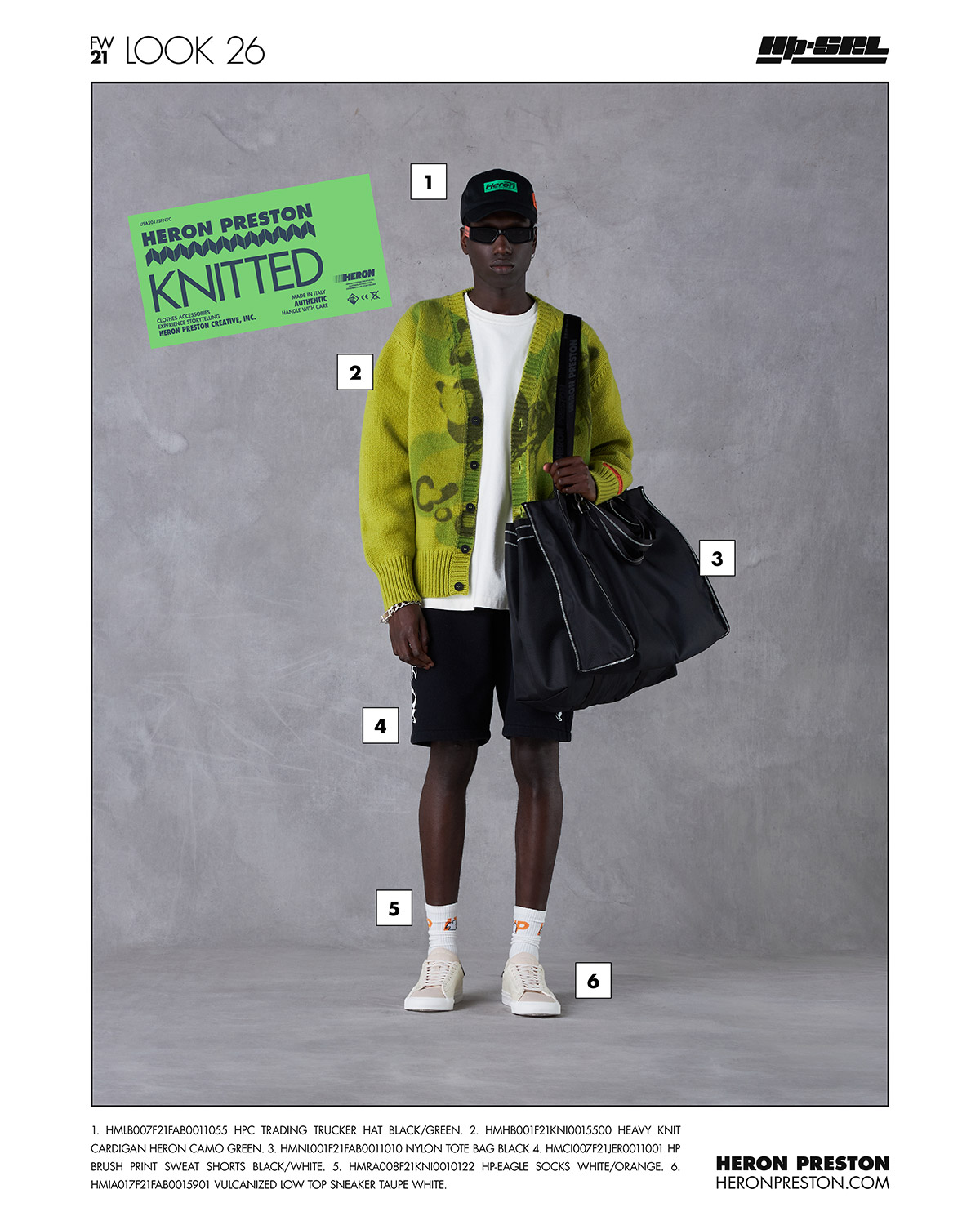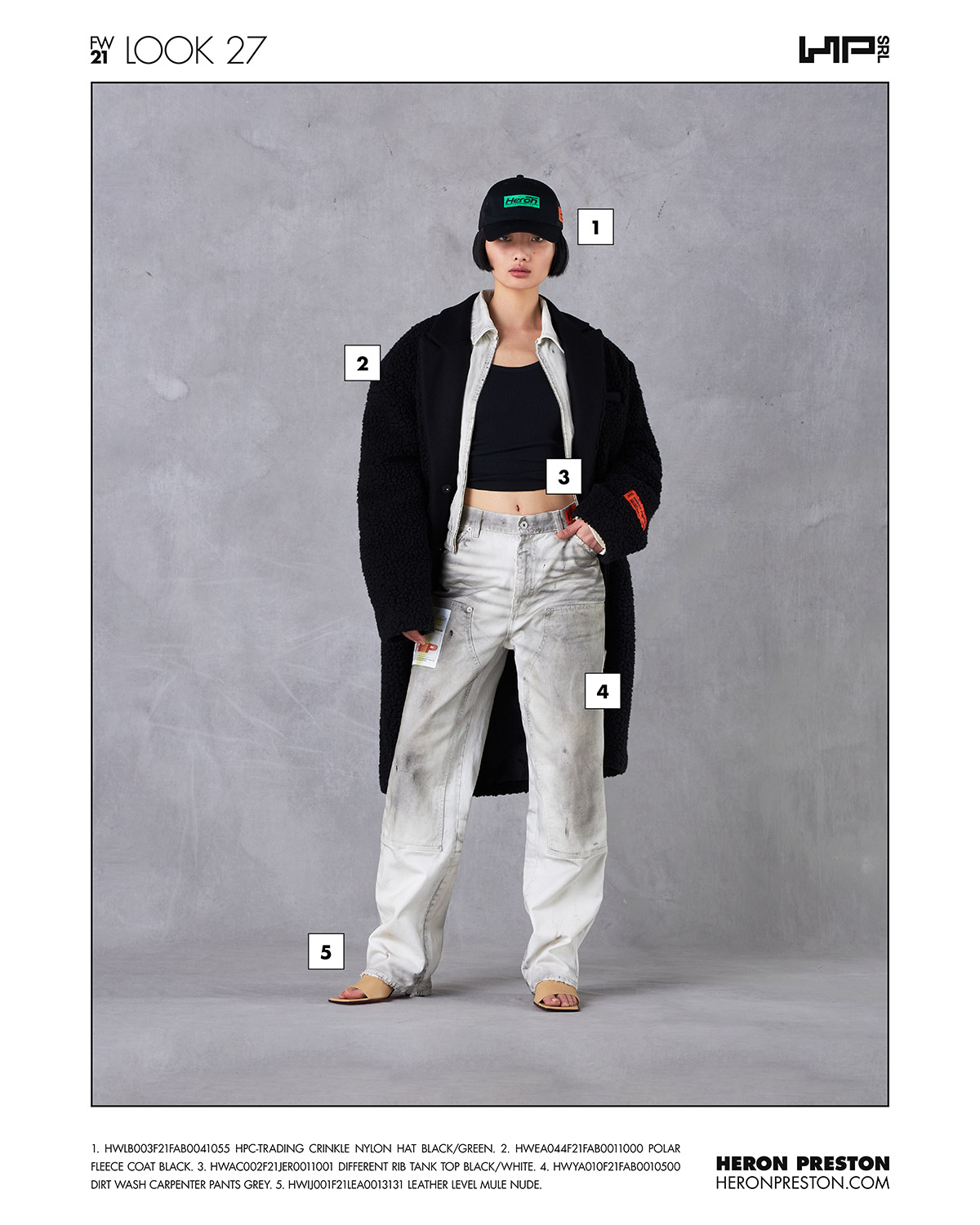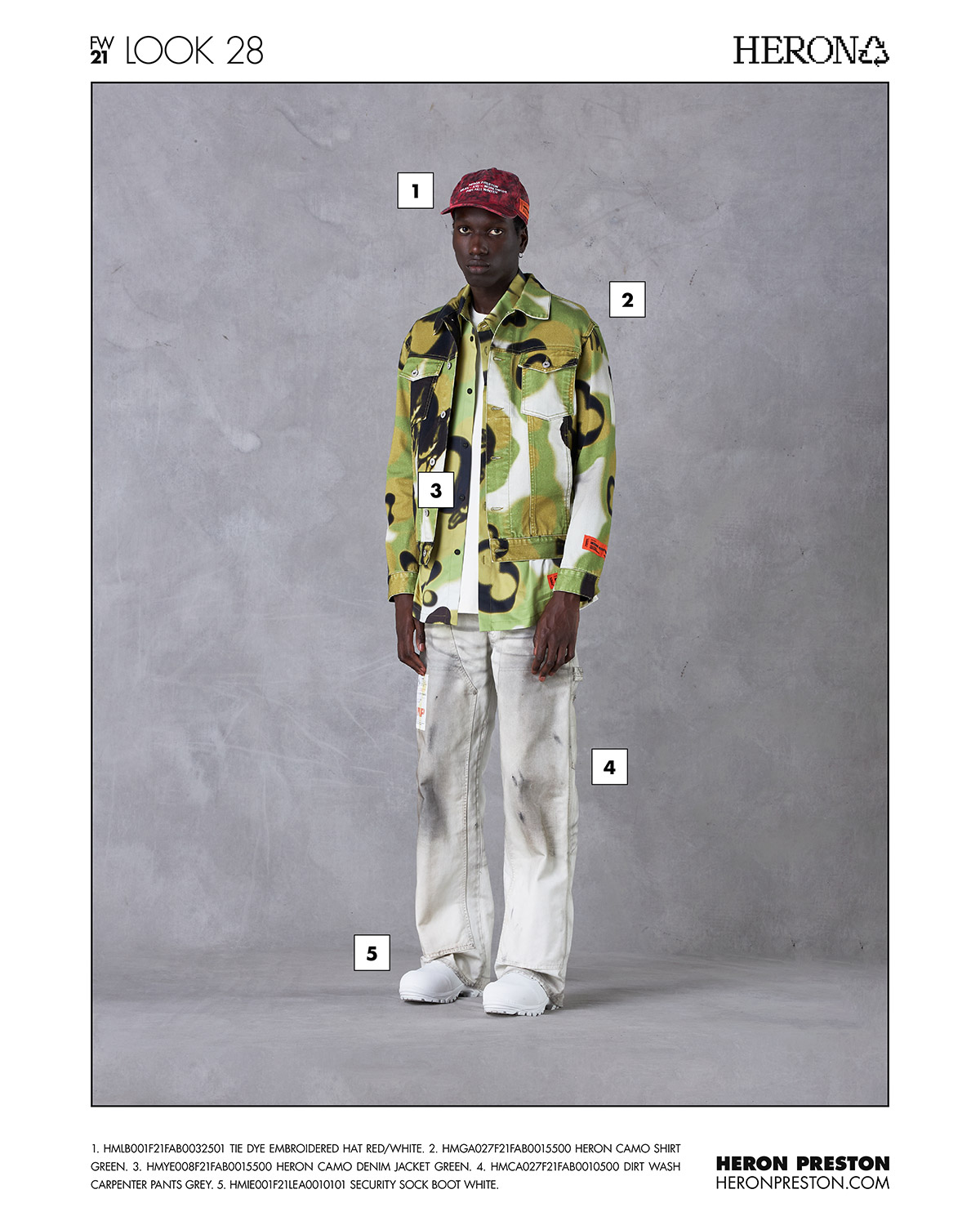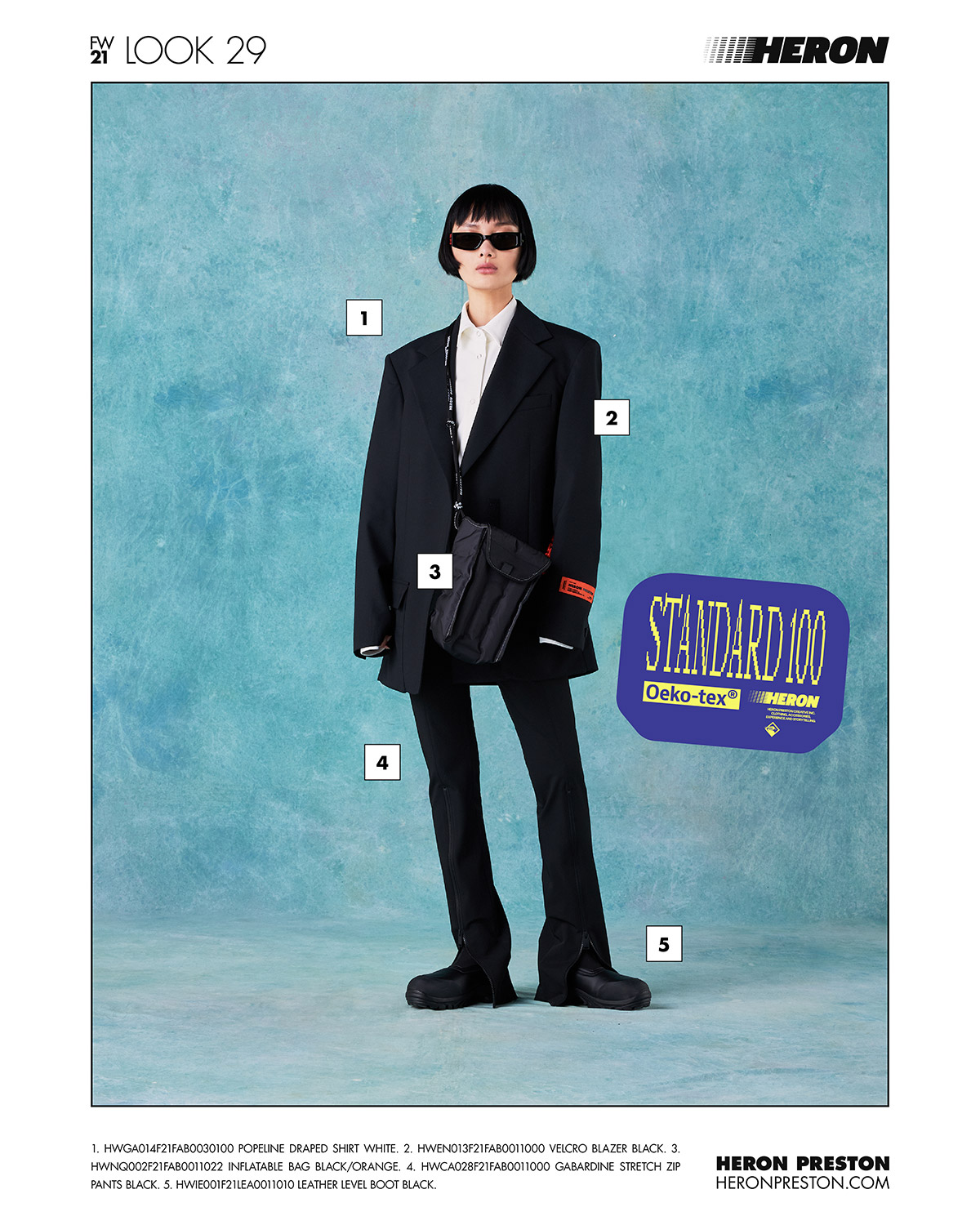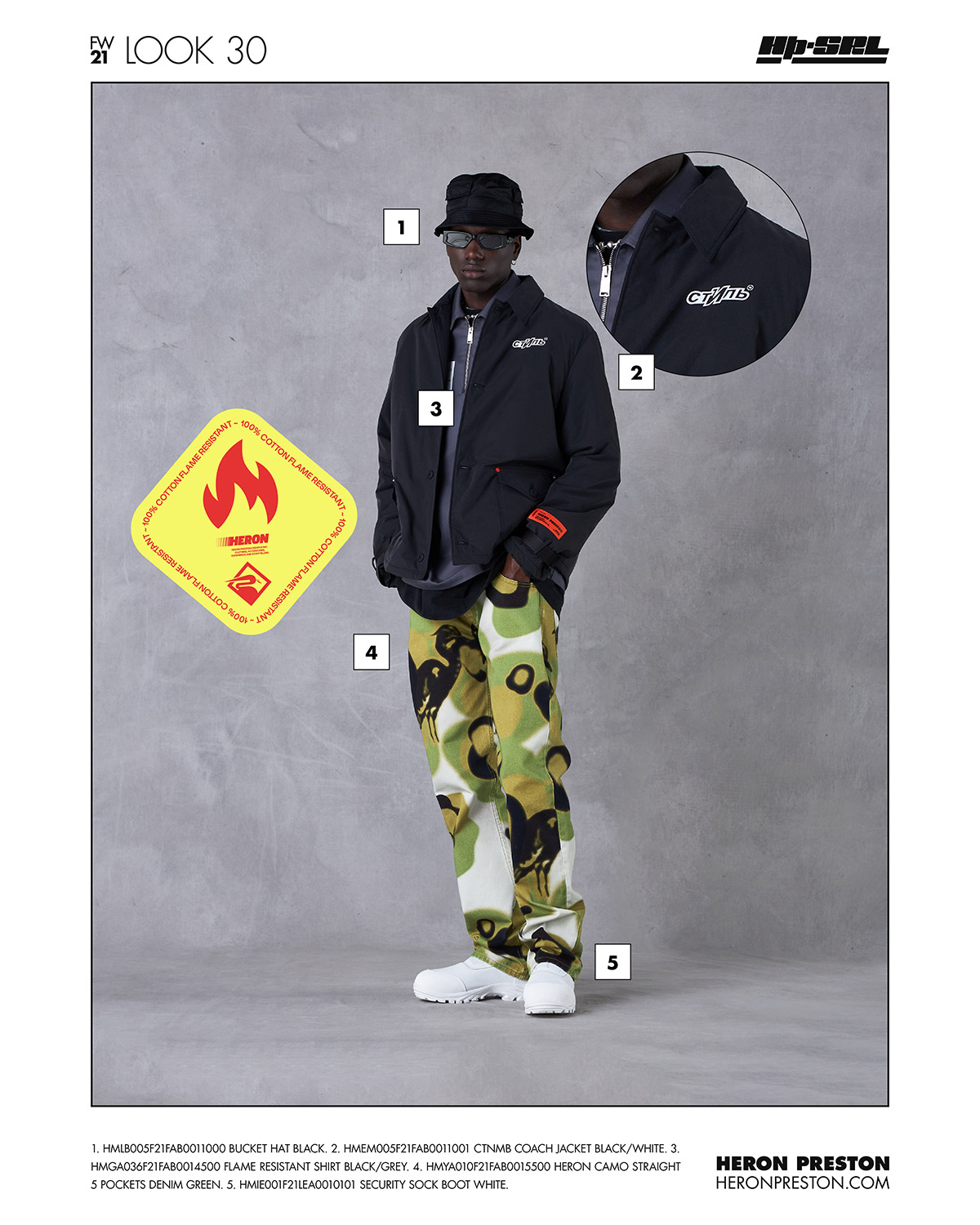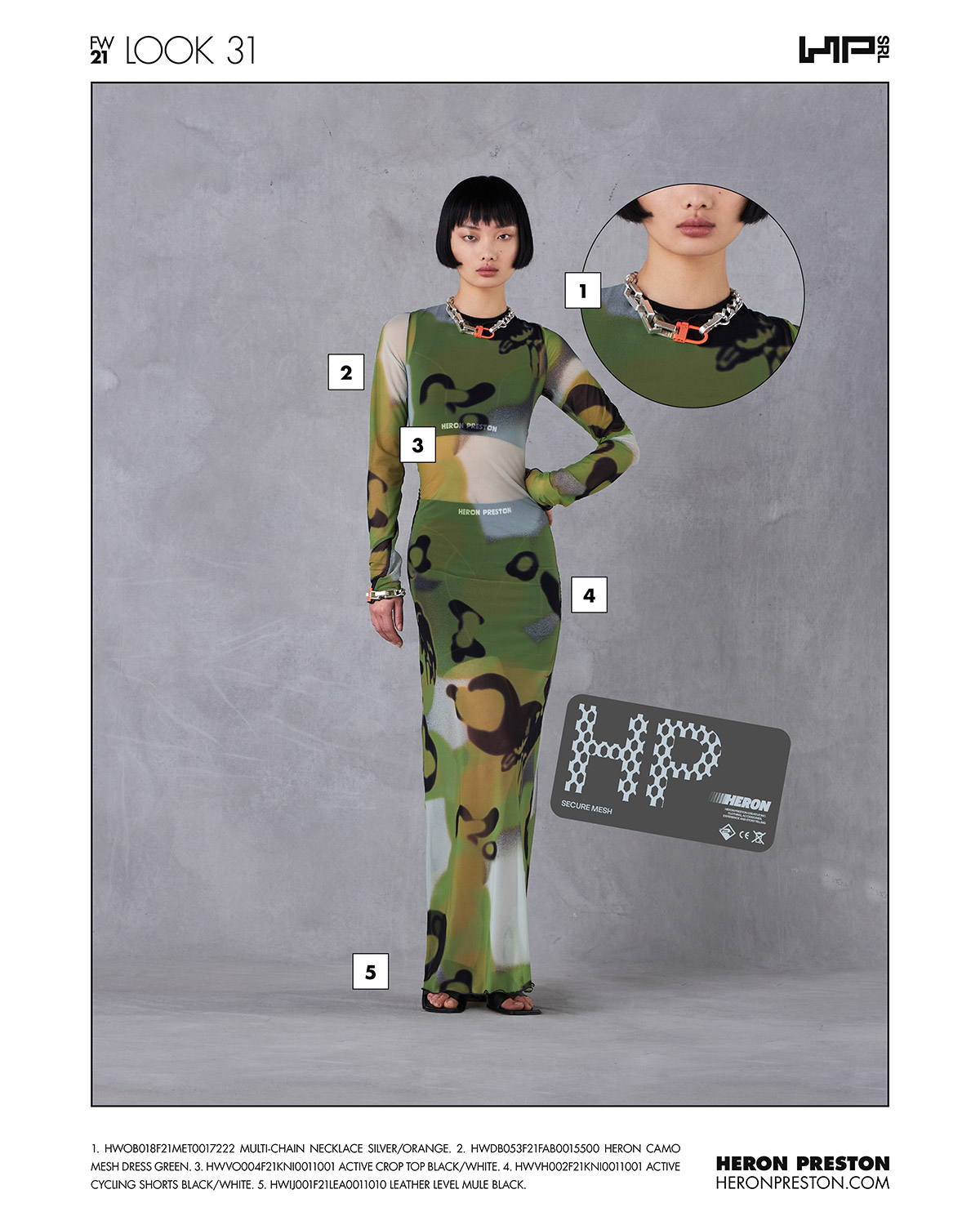 ---
Images courtesy of Heron Preston.