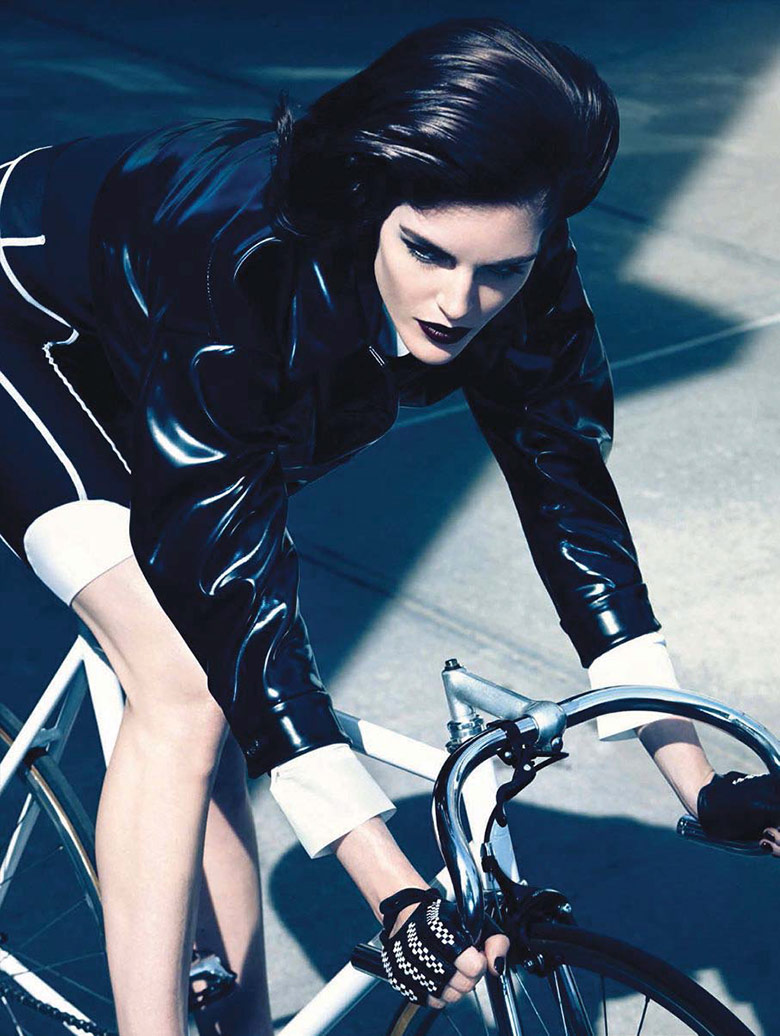 Hilary Rhoda gets her cycling on in Camilla Åkrans' latest caption for Vogue Germany August 2014. Is the bike the new Ferrari? Could this be fashion's way of pushing for a healthier environmental living? Or does it just look cool? (Maybe we are overthinking it?) Either way Hilary Rhoda is looking smashing whilst taking her bike for a ride in the big city, probably one of the few women that can actually pull off the sexy sporty look whilst on a pedaling transportation. We envy you Rhoda!
Dressed by stylist Ludivine Poiblanc in outfits that carry strong references towards sportiness and minimalism, Rhoda is making her way around town in blacks and whites.
Creating Hilary's plum pout and dark cat eyes is make-up artist Francelle whilst hair stylist Franco Gobbi has hairsprayed the hell out of Rhodas hair, to fulfill the 'hip uptown lady' look which Åkrans obviously had in mind.