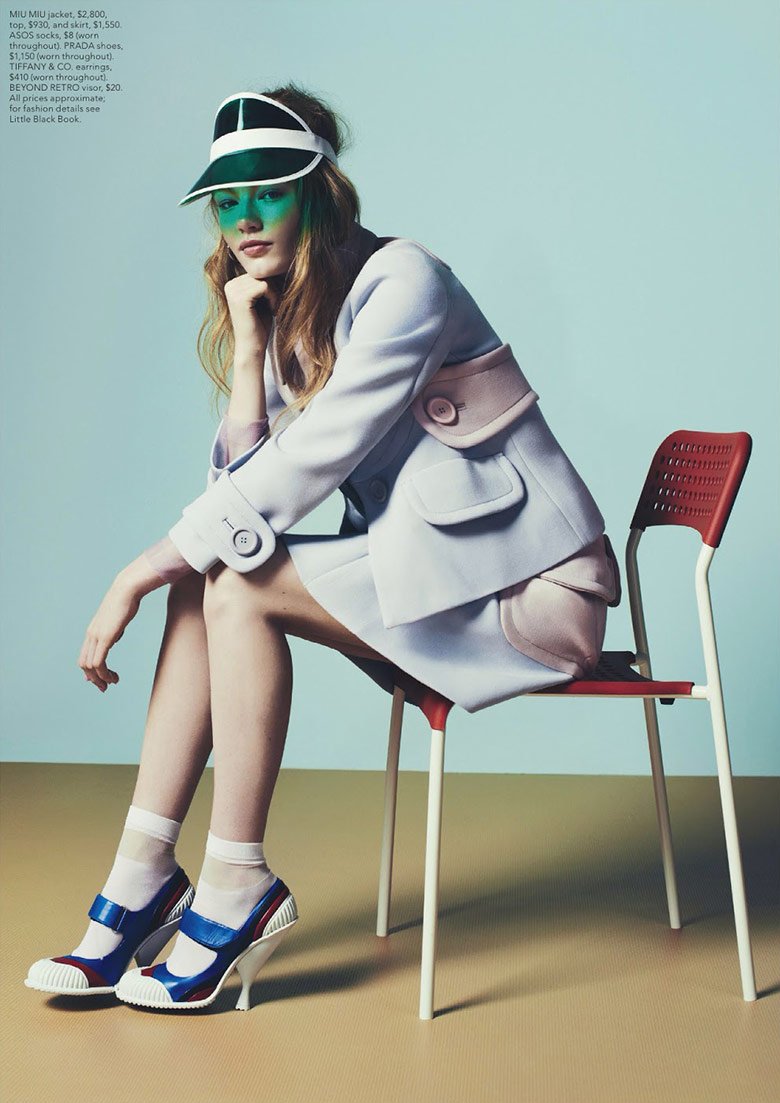 Nick Dorey frames girly sportiness for the second issue of Miss Vogue Australia featuring newcomer Hollie May Saker.
Exclusive designer brands meets high street fashion in Nick Dorey's caption for Miss Vogue Australia. Whistles, Beyond Retro and Asos items are put together among exquisite pieces from Prada, Miu Miu, Christopher Kane and Gucci by stylist Julia Sarr-Jamois to star in Dorey's latest framing. One of Britain's newest additions to the fashion scene, model Hollie May Saker is presenting her sweet and somewhat innocent looks when portraying the trendy sporty chic look featuring tennis caps, A-lined skirts and cropped tops.
Accompanied by playful chairs and retro sport gear, Hollie is working a natural hairdo styled by Alex Brownsell and a colorful make-up by Lucy Burt. Photographer Nick Dorey has framed his latest story through a girly perspective that is beautifully complemented by the presence of UK's upcoming sweetheart Hollie May Saker.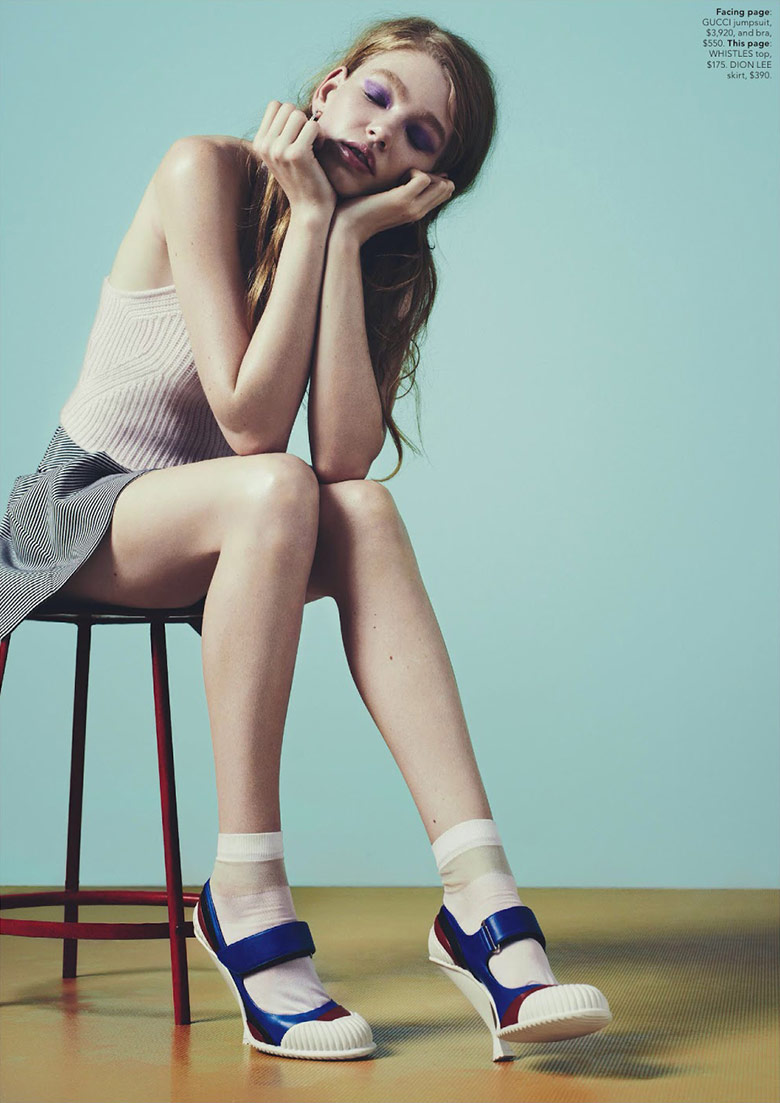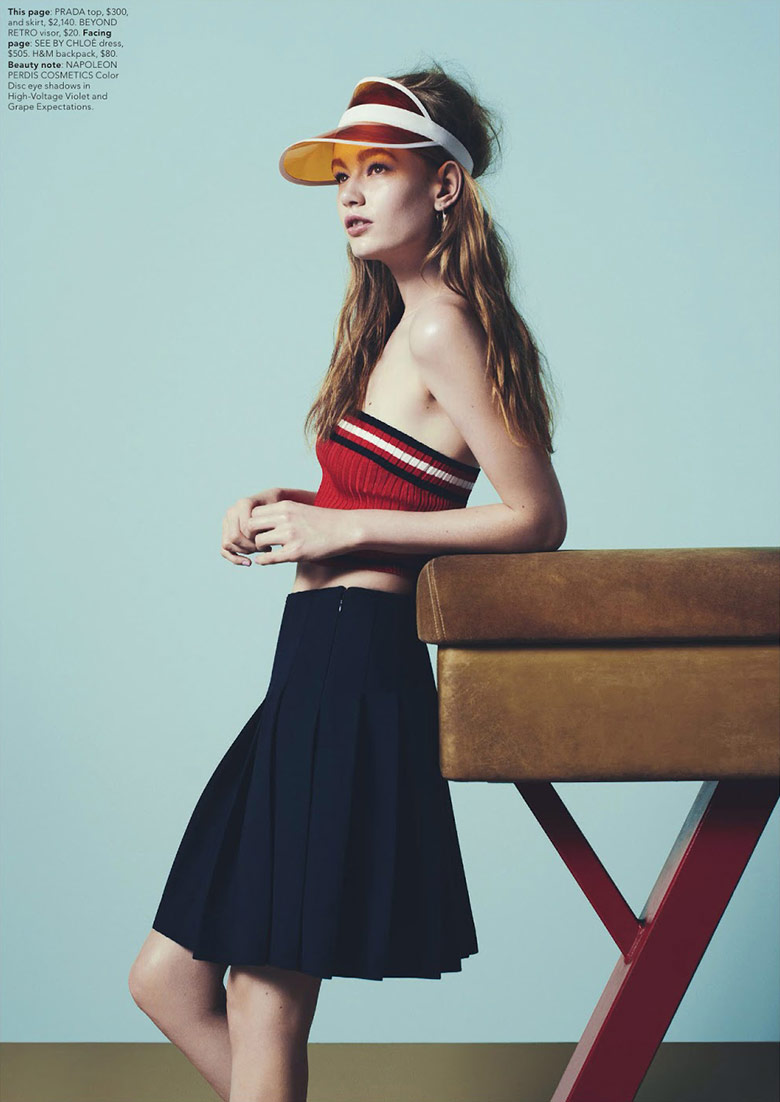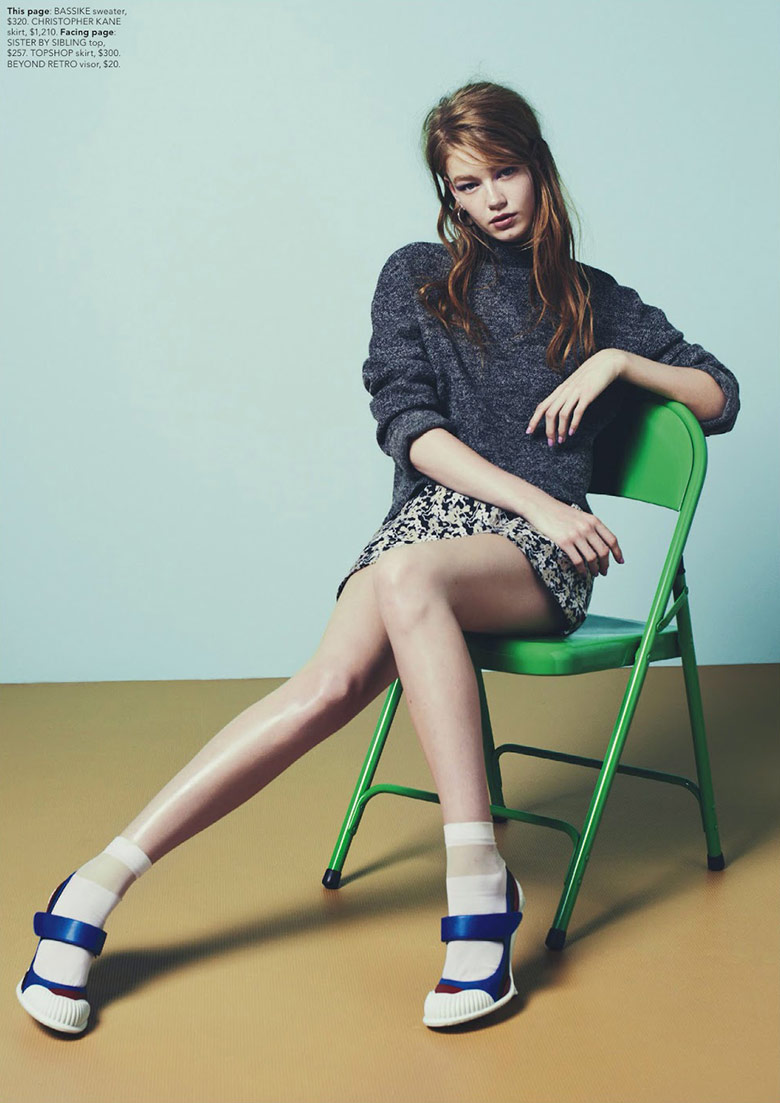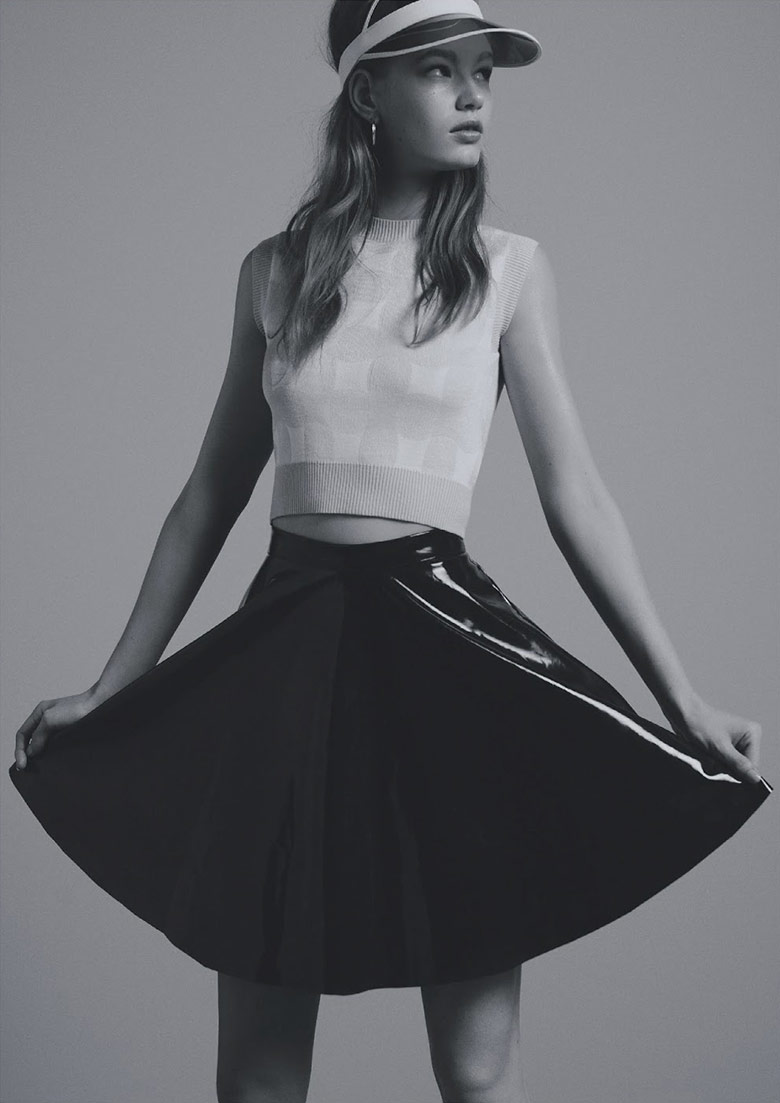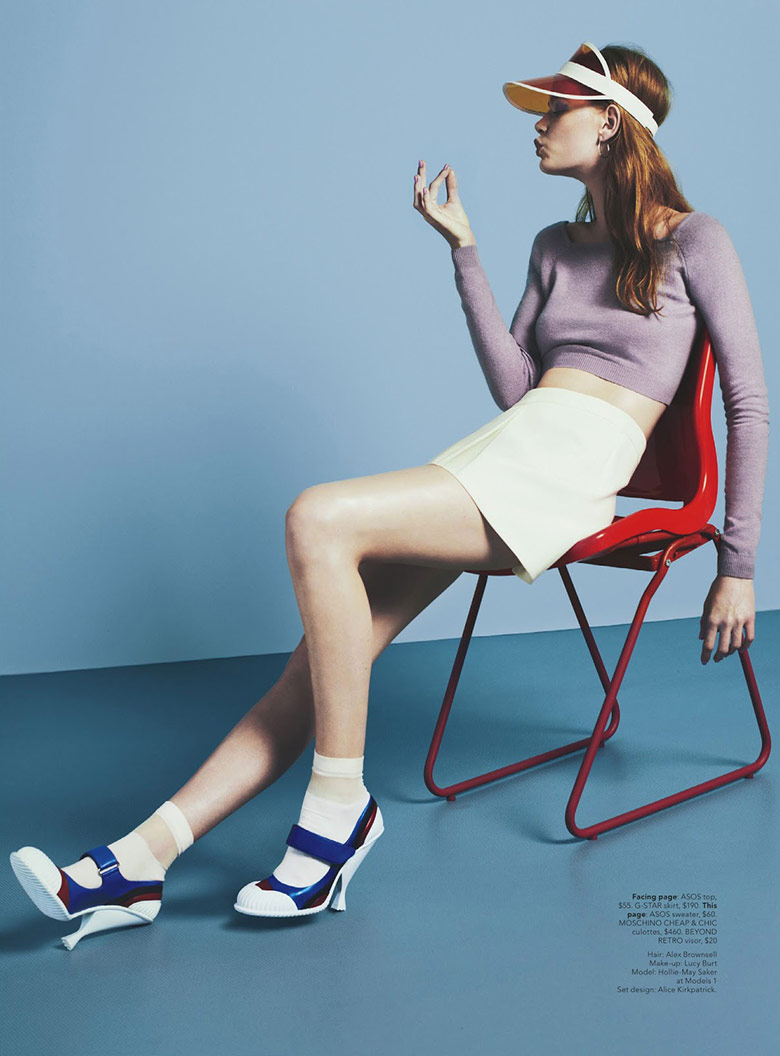 Text by Marija Filipova