Irina Nikolaeva is revealing spring's freshest outdoor wardrobe in photographer Jens Langkjaer's caption for the Spring/Summer 2014 issue of Exit Magazine.
SEE ALSO: Irina Nikolaeva & Georgia Hilmer for Vogue Germany October 2013
If you haven't noticed yet, the fashion world has quite the tendency to always be one step ahead at all times to make sure that all of us have a clue of what to wear next. In this case we time-machine ourselves a few months ahead, for when the first flowers successfully struggles their way through the solid ground and colors don't seem as unfamiliar to us as they did during the dark winter times, Spring.
Modeling the key essentials for the upcoming season is the Russian newcomer, Irina Nikolaeva. A color scheme created by stylist Sam Ranger, involving pinks, reds and purples is exposed within textiles such as wool, feathers and fur to present the fresh goods of what's to come.
Hair stylist Bianca Tuovi has fulfilled an elegant and graceful hairdo, while make-up artist Mel Arter has given Irina faded bronze eyes and a pink lip to match Jens Langkjaer's romantic spring theme.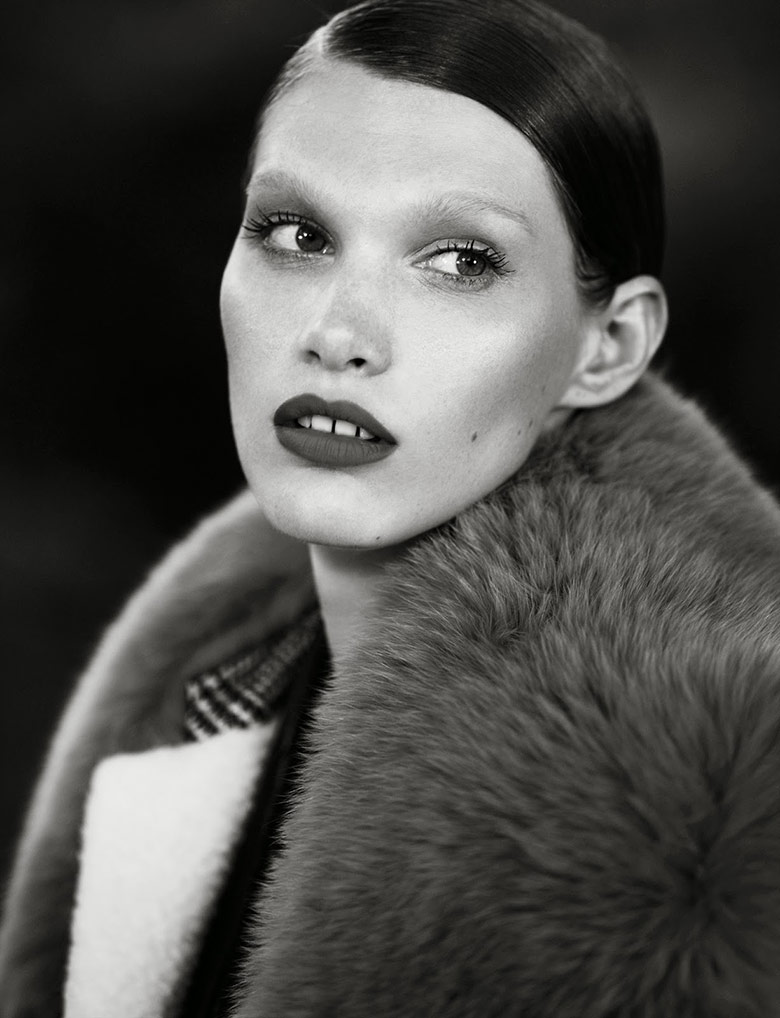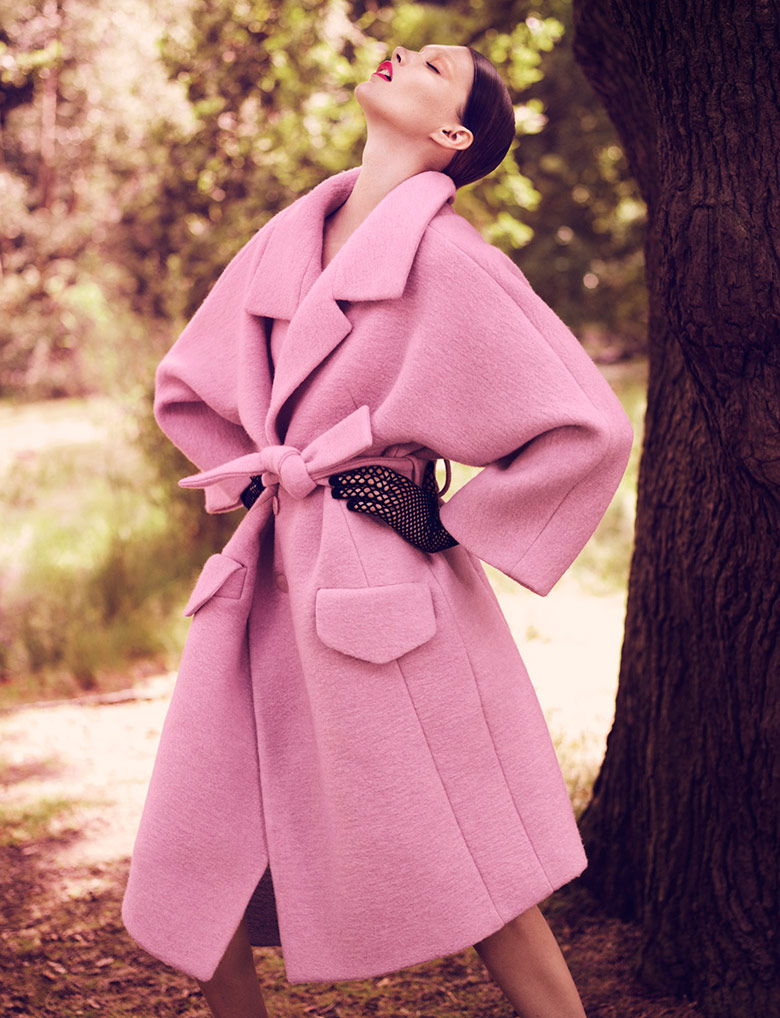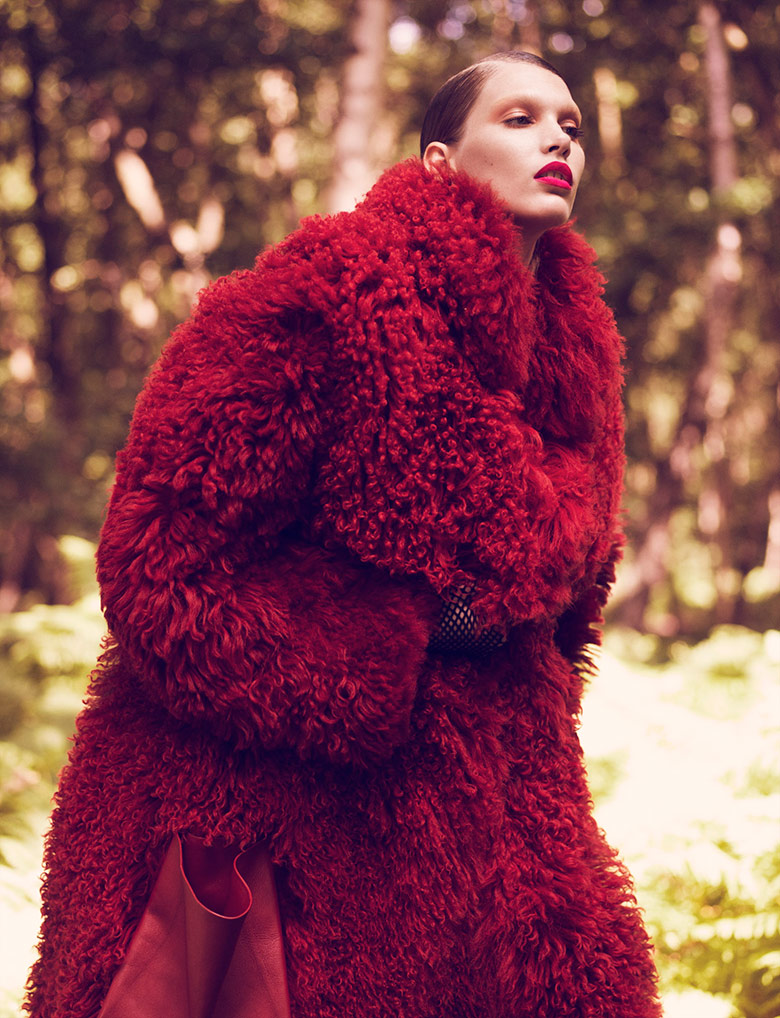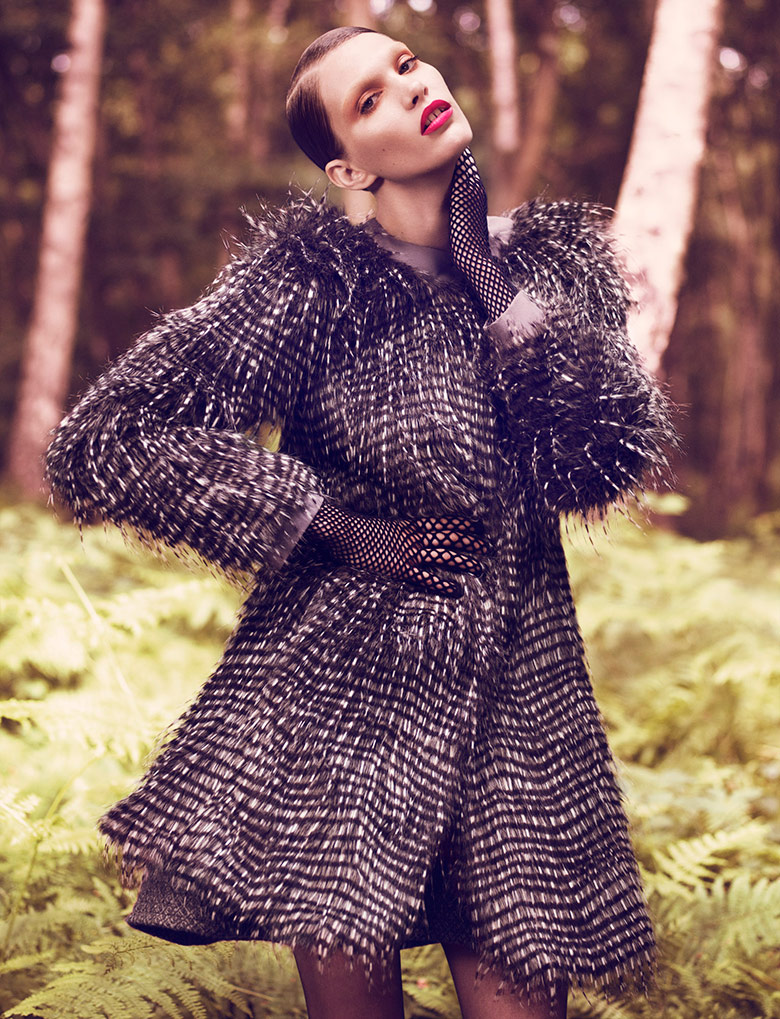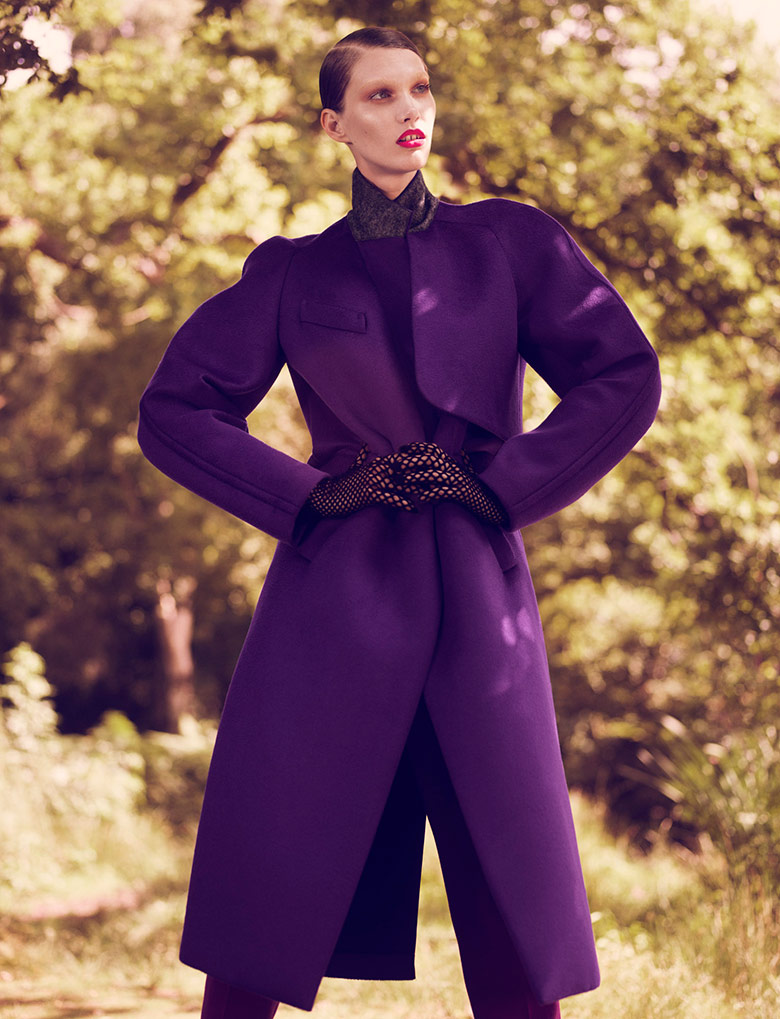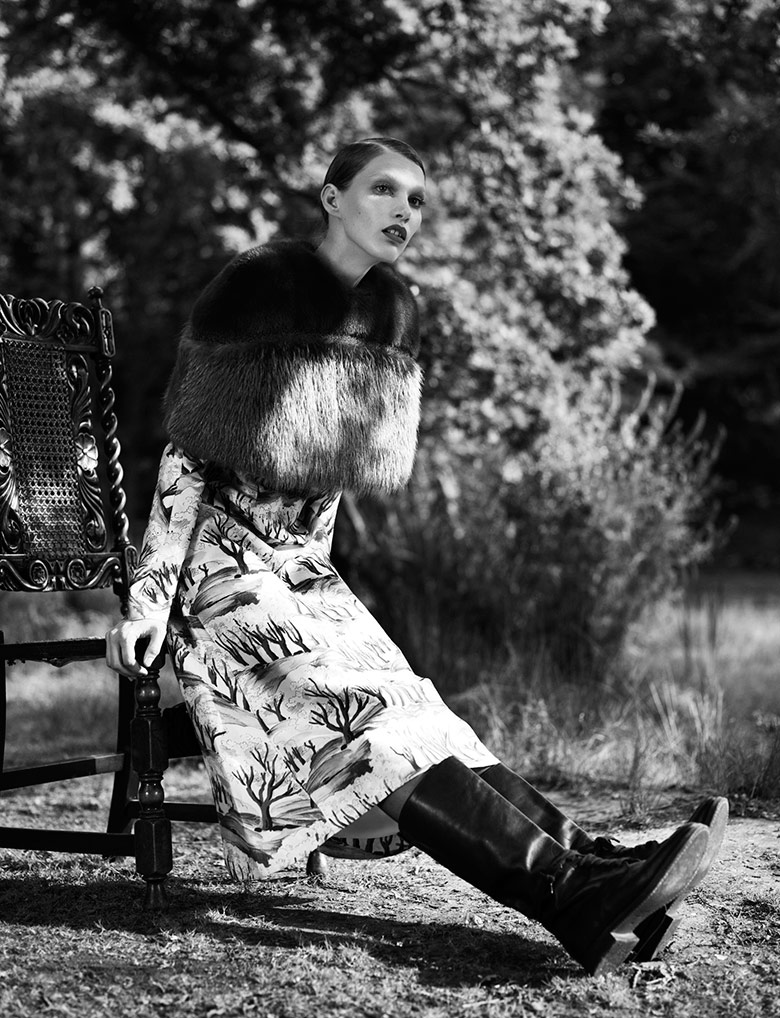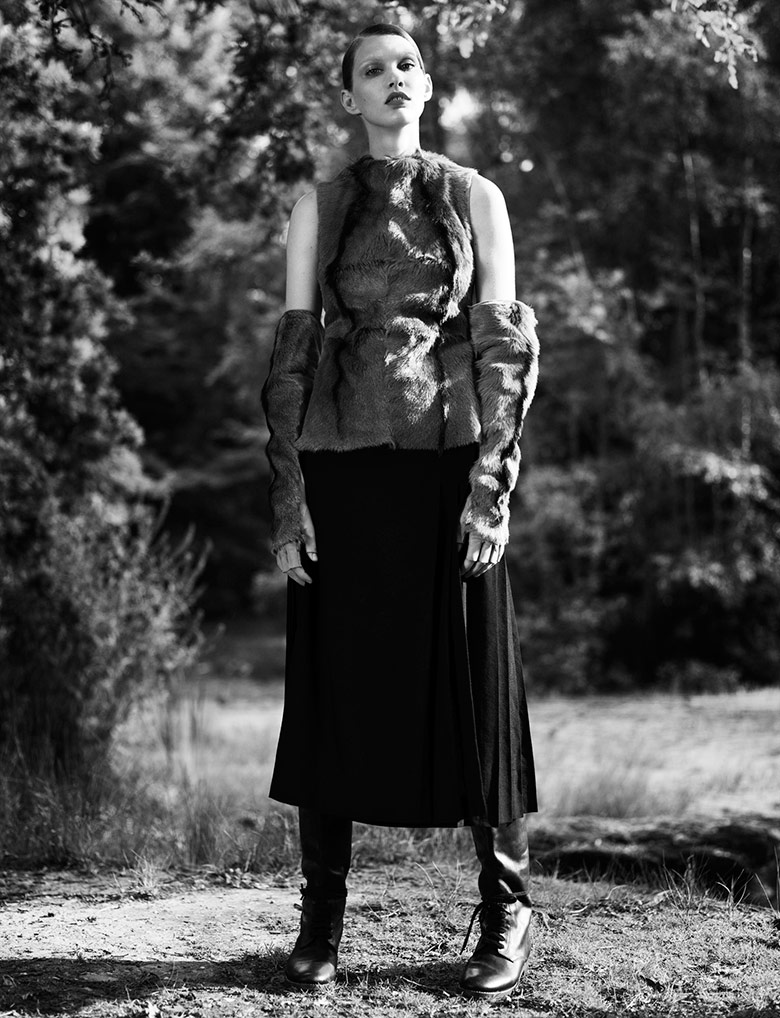 Text by Marija Filipova