Striking elegance is portrayed through out the figure of Russian Irina Nikolaeva in Thomas Cooksey's caption for the February/March 2014 issue of Wonderland.
SEE MORE: Irina Nikolaeva — Exclusive Q&A Interview
Black is most definitely back, judging by stylist Harry Lambert's chosen wardrobe for Irina. Matched with floral trousers from Dries Van Noten, white skirt from Emporio Armani and a white coat from Issey Miyake, the black clothing keeps the outfits looking sensual but at the same time sophisticated.
Responsible for Nikolaeva's hairdo is hair stylist Teiji Utsumi who has chosen to work with a black short wig to match the dark clothing while make-up artist Karina Constantine has enhanced Nikolaeva's generously shaped cheekbones with some shades and colors to brighten up Thomas Cooksey's black theme.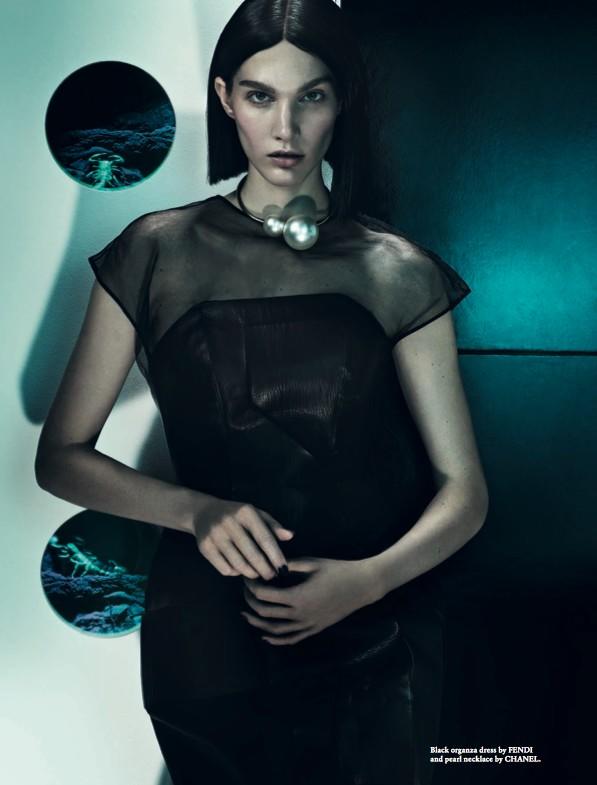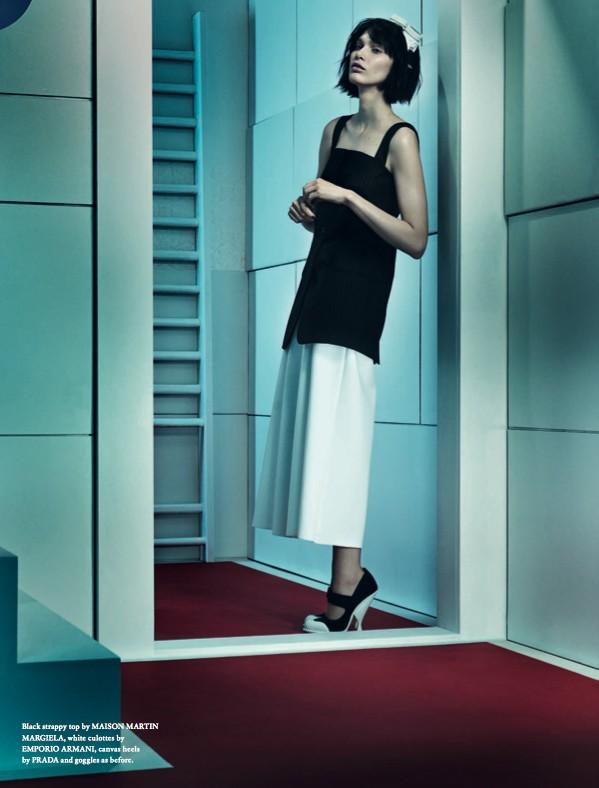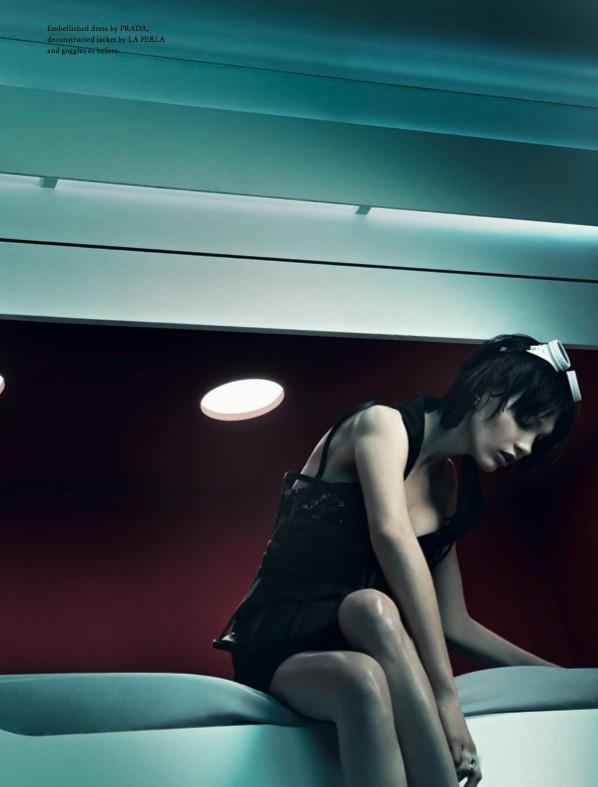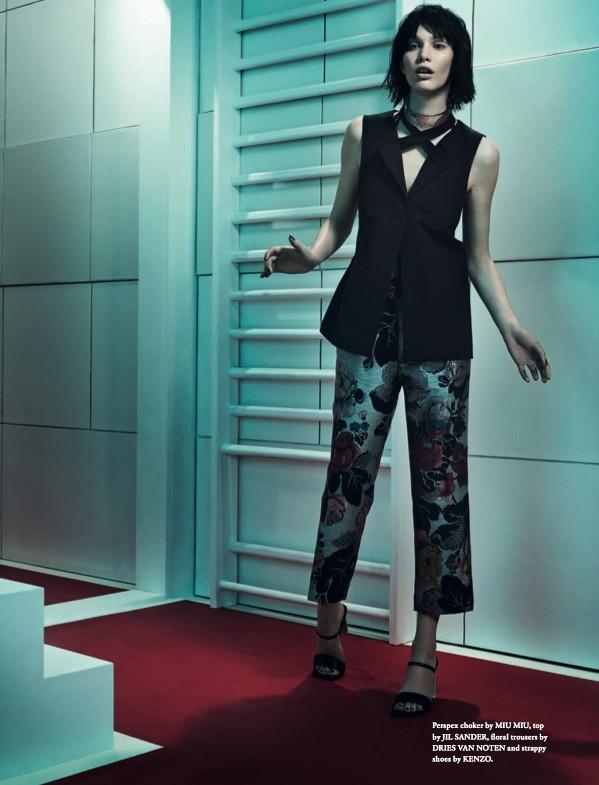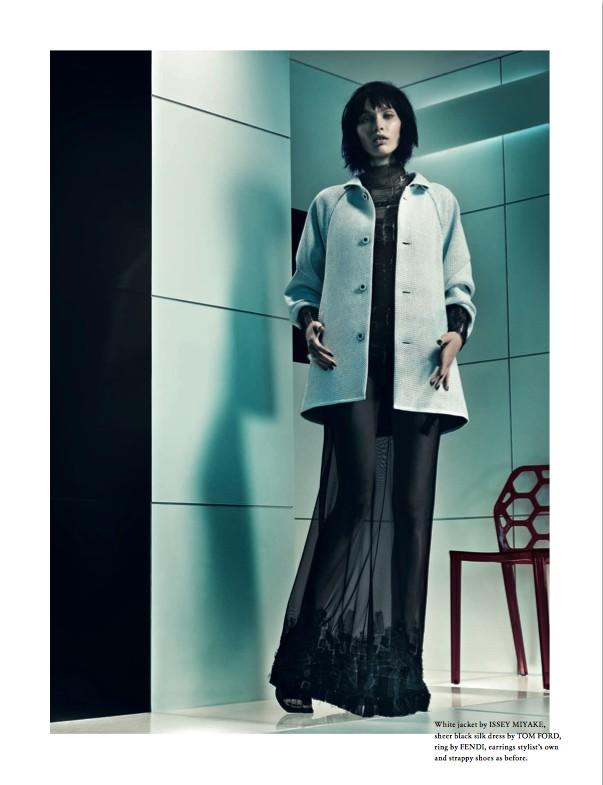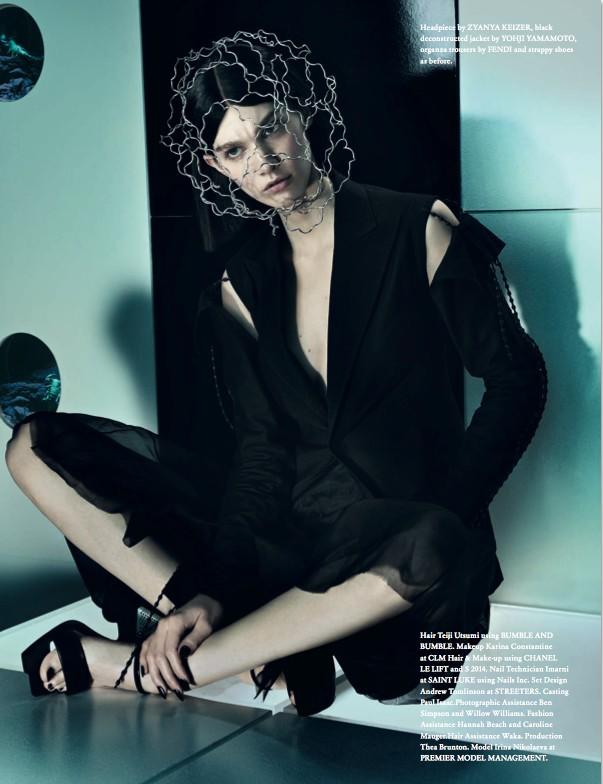 Text by Marija Filipova