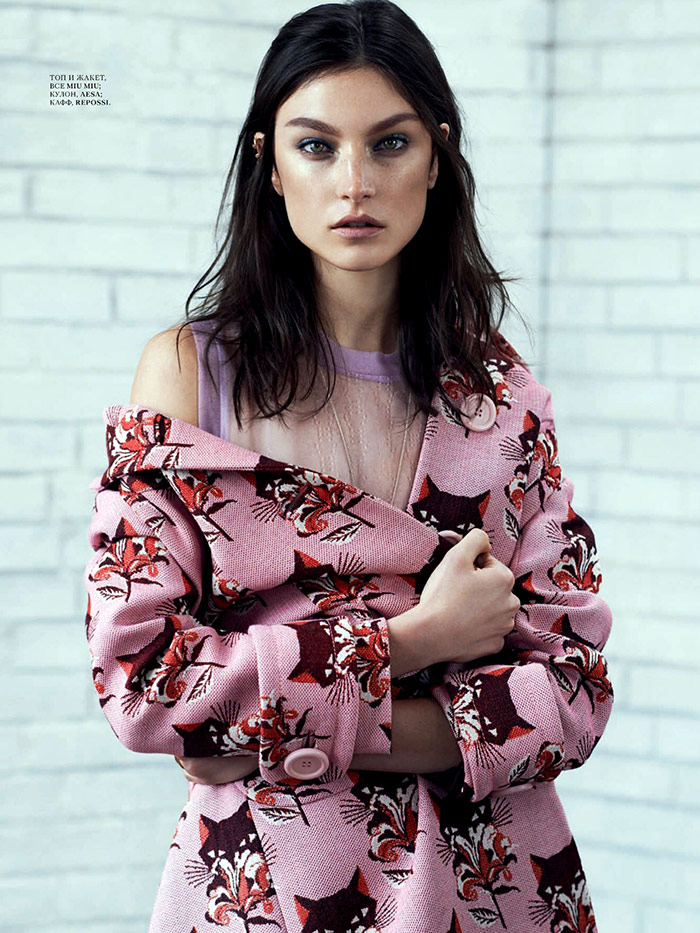 From pure innocence to hardcore leather in photographer duo Driu & Tiago's caption of Jacquelyn Jablonski for the March 2014 issue of Russian Interview Magazine.
SEE ALSO: Jacquelyn Jablonski for Vogue Russia January 2014
Whites, prints, leather and classic chic, a various platter of the summery trends are revealed in the latest issue of Russian Interview. Stylist Darcy Backlar has graced model Jacquelyn Jablonski in several looks including high fashion items from Dolce & Gabbana, Chanel, Bottega Veneta and Salvatore Ferragamo to display a suiting trend for each individual's taste.
Georgi Sandev who starred as the shoot's make-up artist enhanced Jablonski's gaze with a smoky eye look whilst hairstylist Daniel Martin went for a natural approach for the striking American model.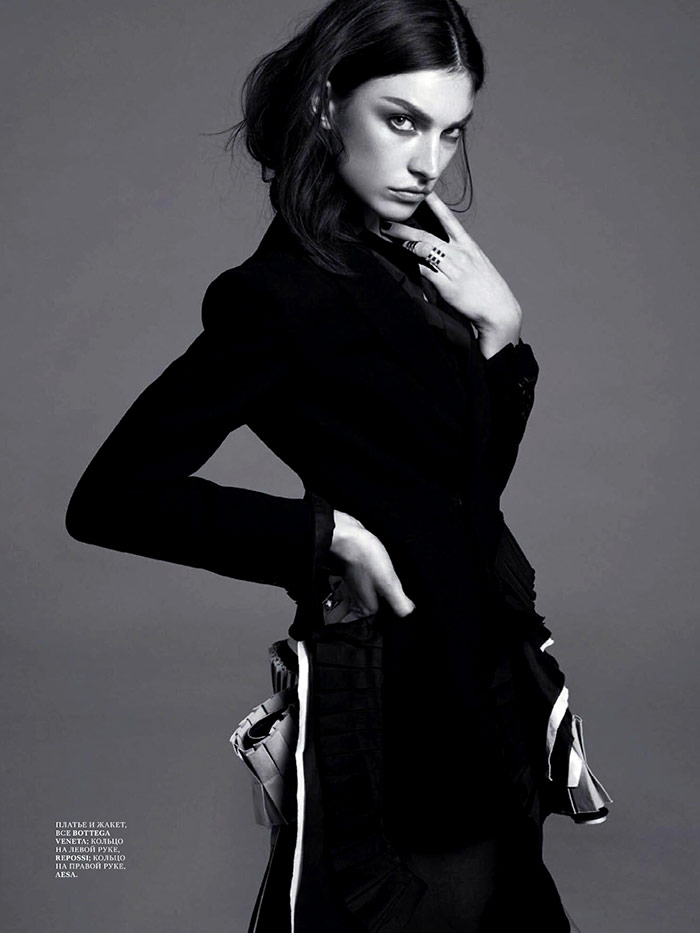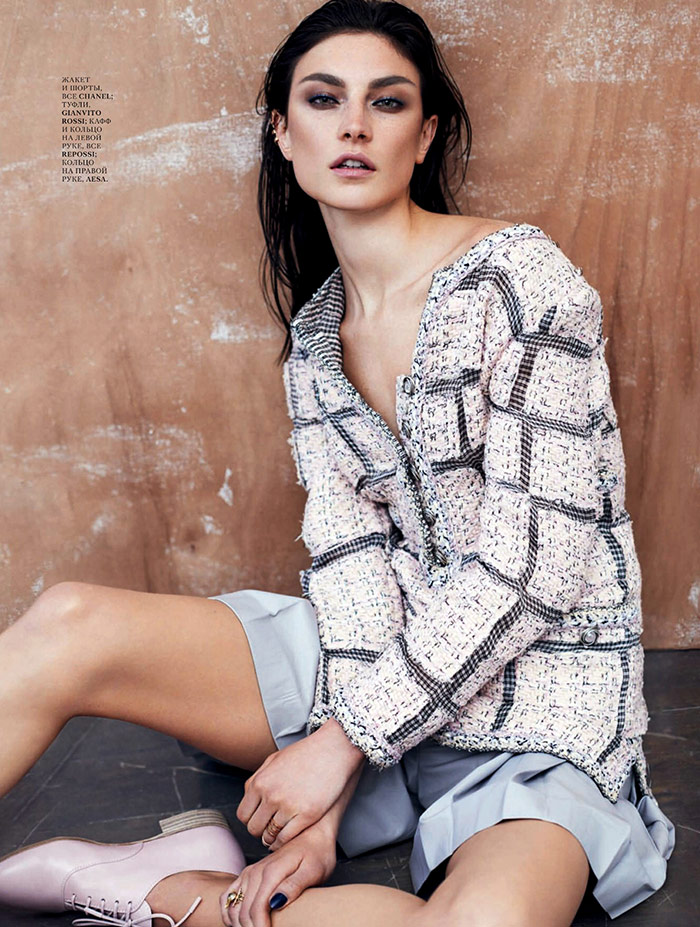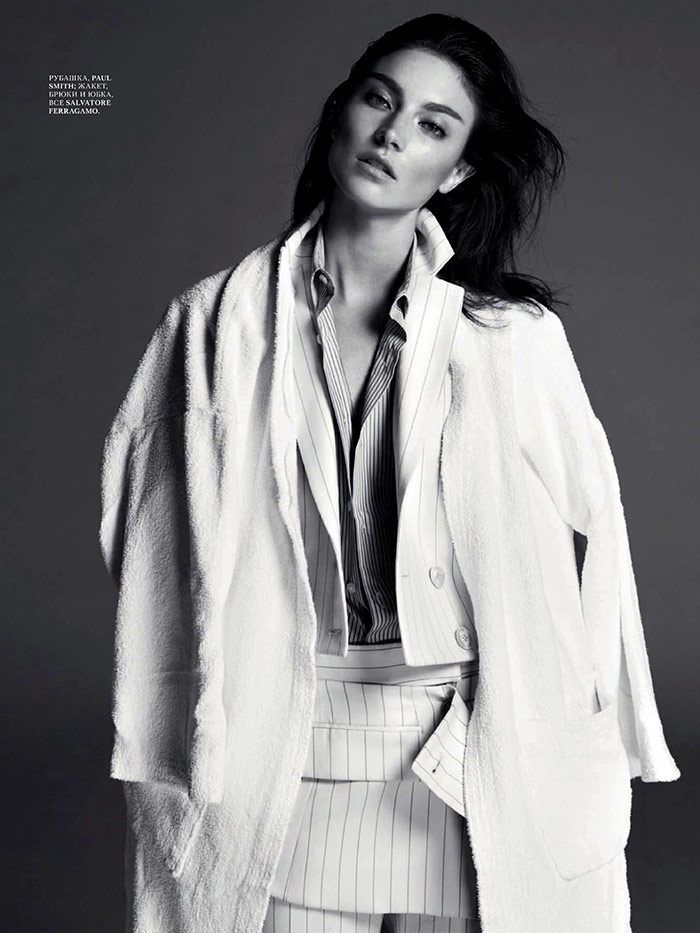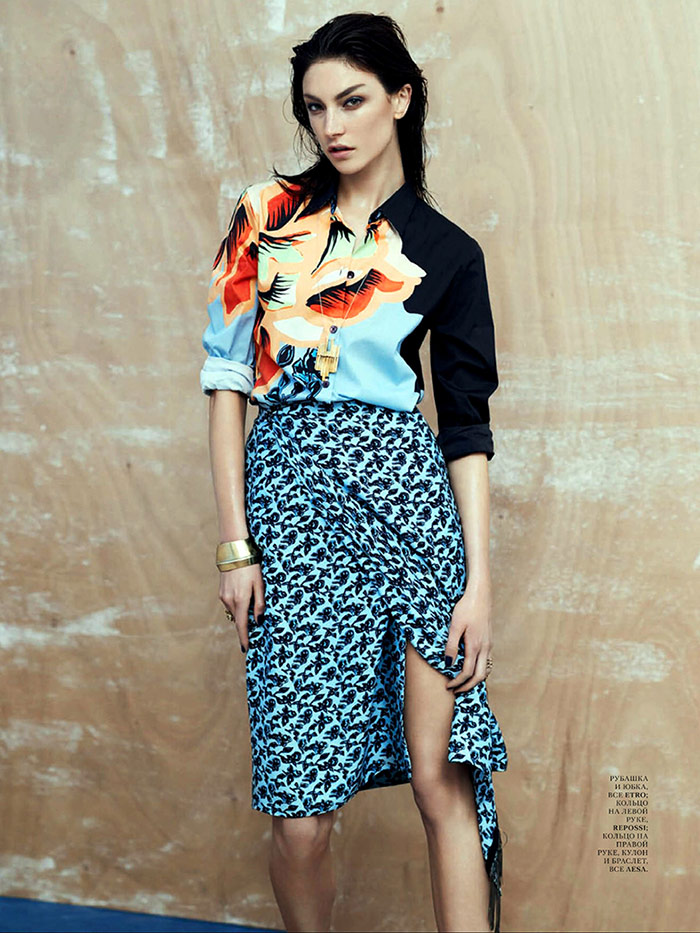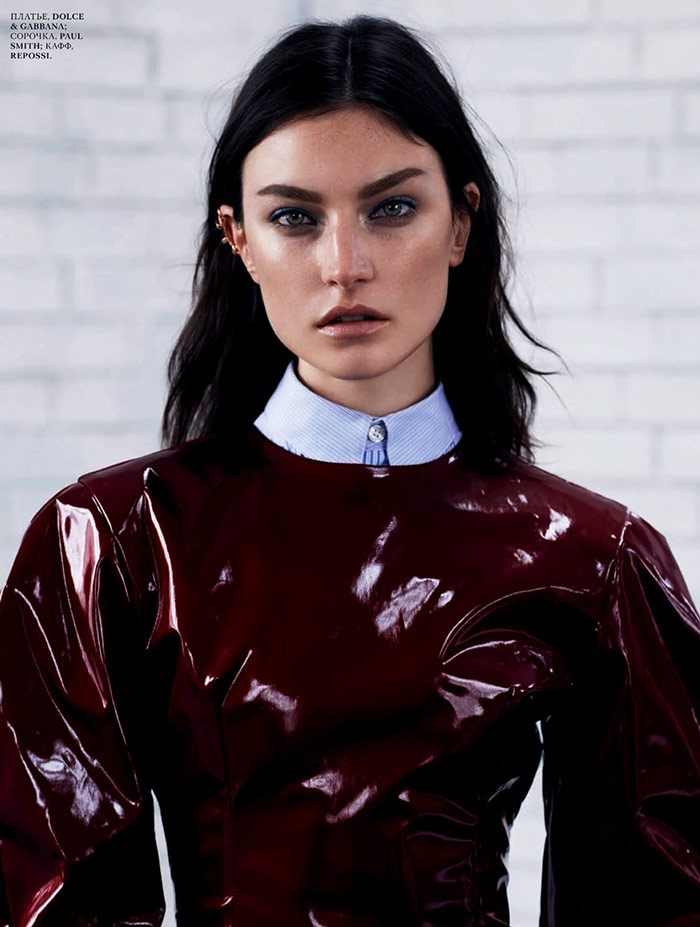 Text by Marija Filipova