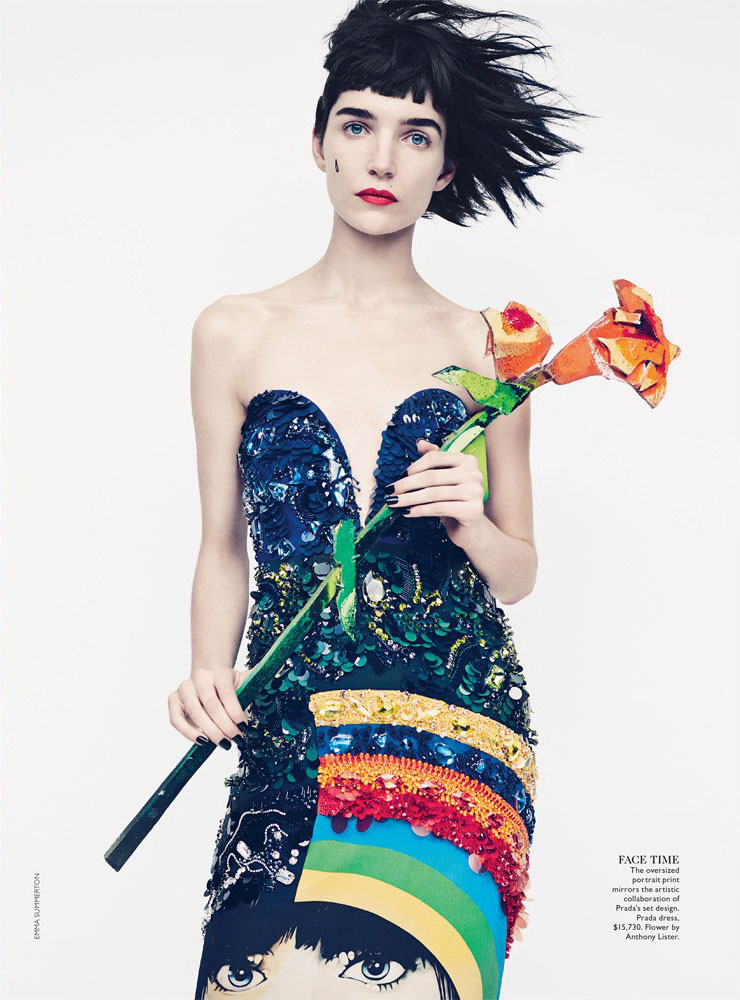 Emma Summerton captures a dark and leathery Janice Alida for the March 2014 issue of Vogue Australia.
SEE MORE: Drake Burnette for Vogue Australia February 2014
The Canadian Janice Alida is working a street art surrounding when lensed by photographer Emma Summerton. Stylist Jillian Davidson has embraced the creative atmosphere and created suitable looks for Janice Alida to complement the artistic vibe. Embellished jackets, leather coats and rainbow dresses are a few of Jillian's choices to grace Alida's slim figure when posing for Summerton.
Make-up artist Linda Jefferyes has enhanced Alida's wild eyebrows and added a vibrant red tone to her sensual pout, while hairstylist Sophie Roberts has created fun and somewhat spaced out hairdos for Alida's black bob.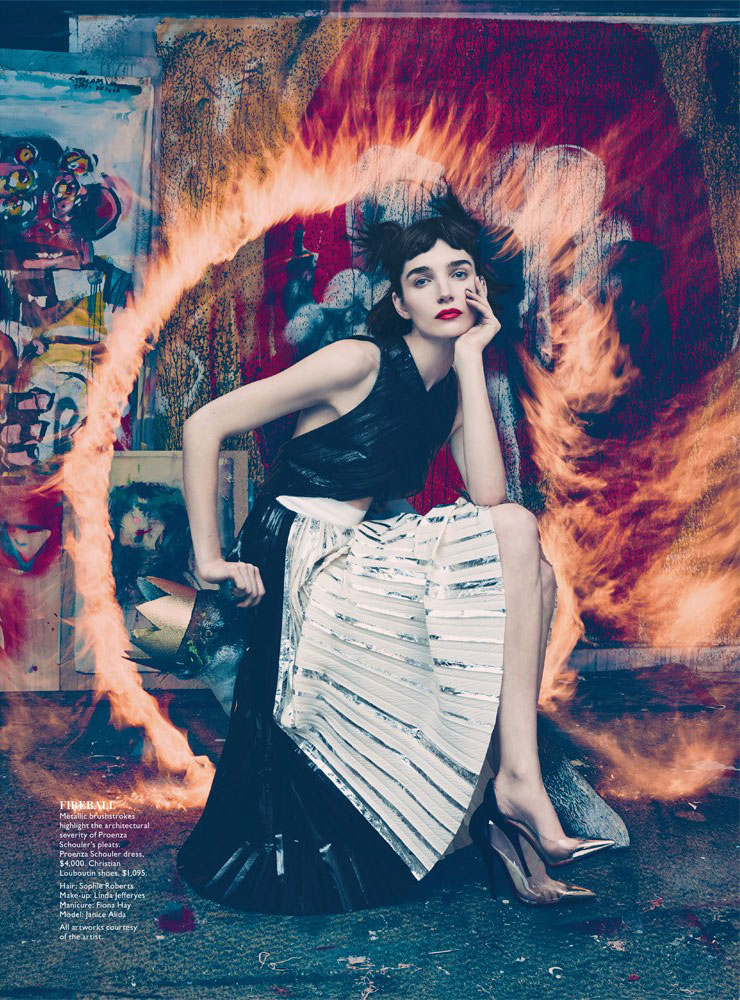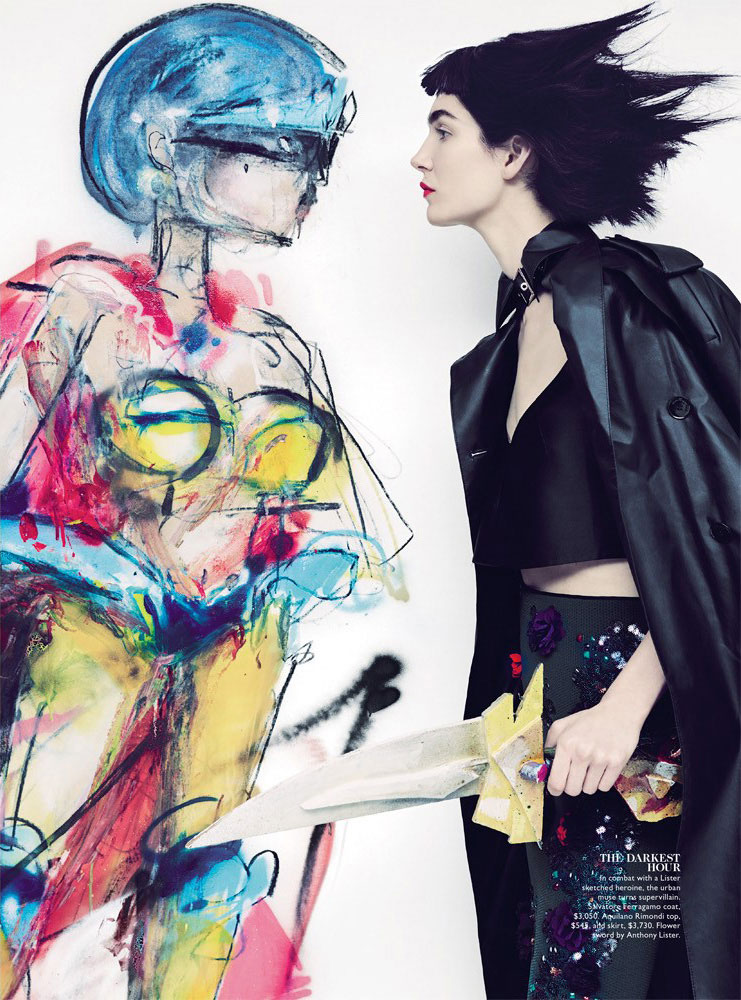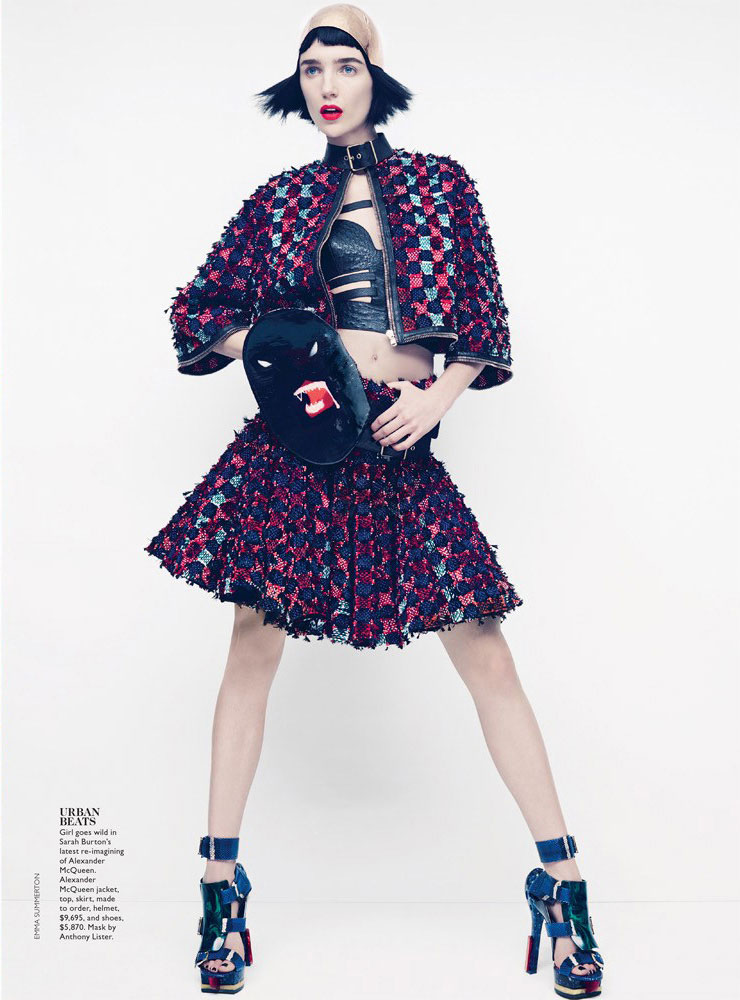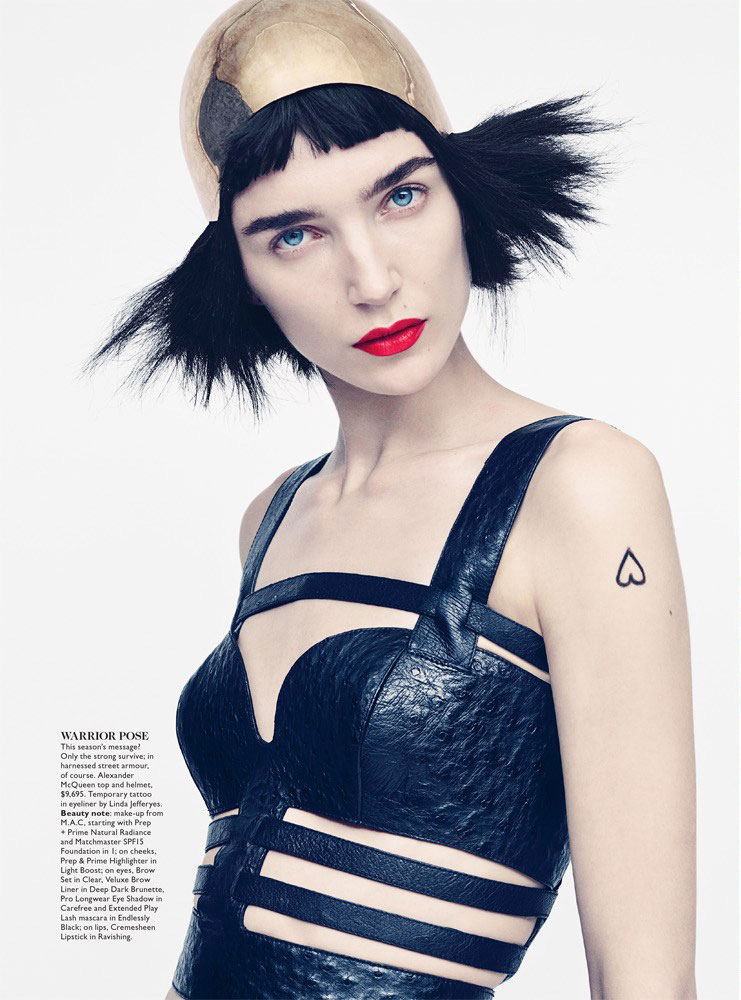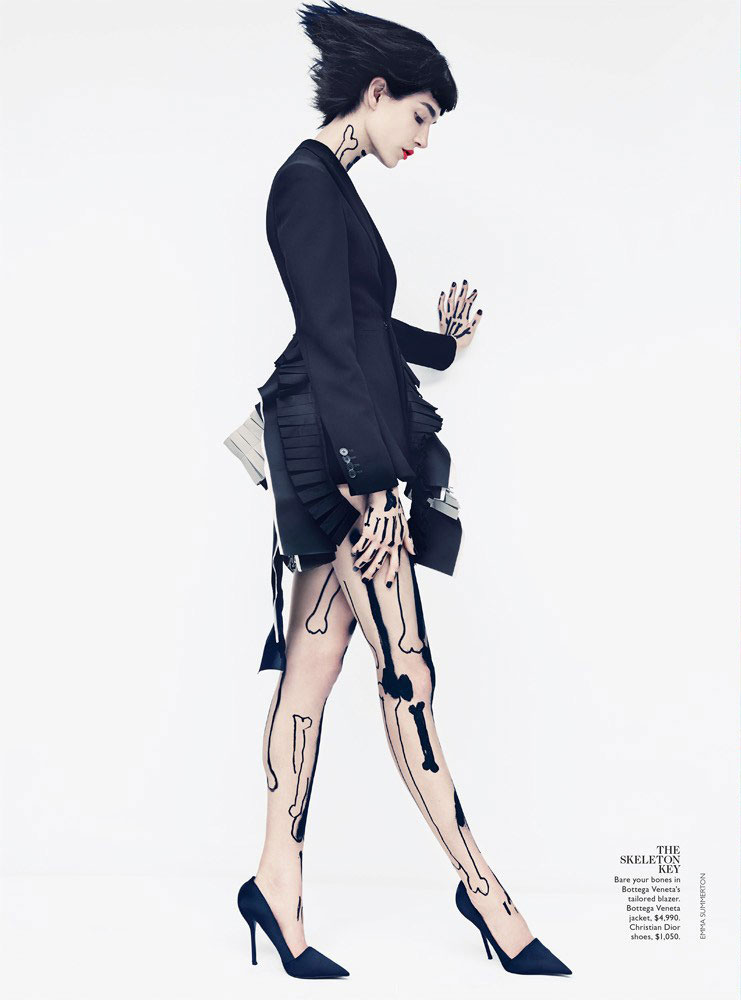 Text by Marija Filipova