Russia's newest fashion additions teams up for photographer Jason Kibbler in a striking black & white spread for the January 2014 issue of Vogue Russia.
It is a common fact that some of the most successful models in the world originate from the land where big furs and Vodka strikes as normal as a cold soda on a warm day, the great Russia.
Fashion photographer Jason Kibbler has taken on the task to gather some of the freshest faces Russia has contributed the fashion scene with, to take place under his famous flashlight. Faces including Nikola Romanova, Irina Nikolaeva, Sasha Luss, Kate Bogucharskaia and Katya Riabinkina are all seen posing in stylist's Olga Dunina's black and leathered up items while working hairstyles created by Teddy Charles and natural make-up by Benjamin Puckey.
All together, Kibbler's spread reflects as the perfect presentation of the Russian newcomers one shall keep an eye on.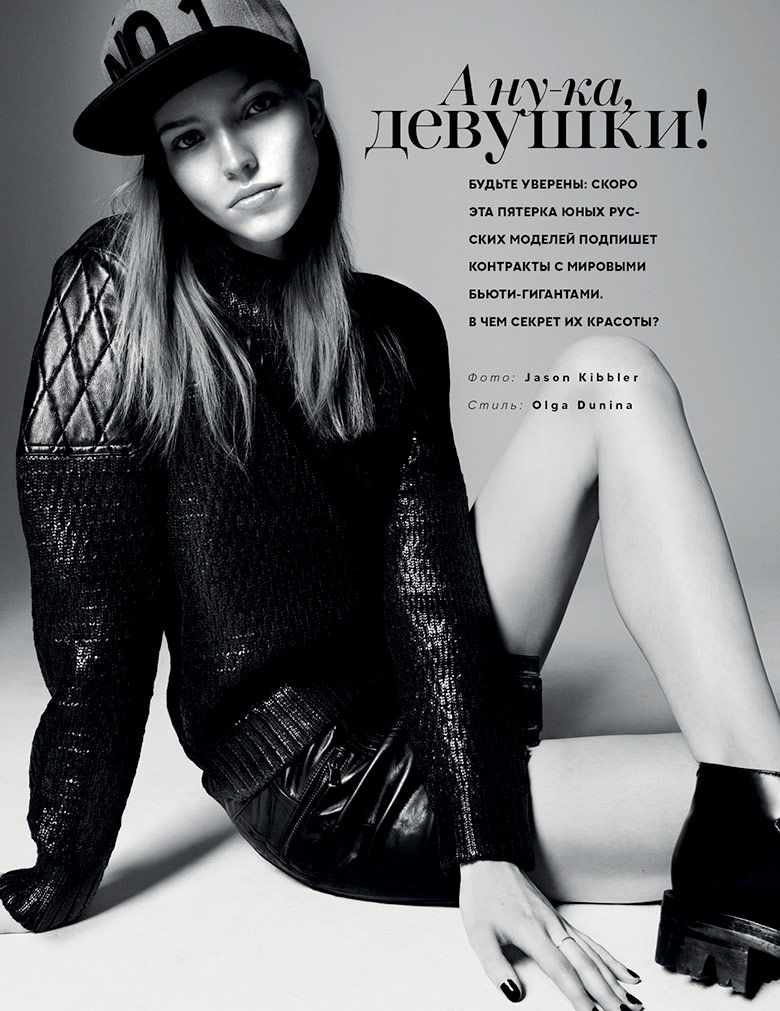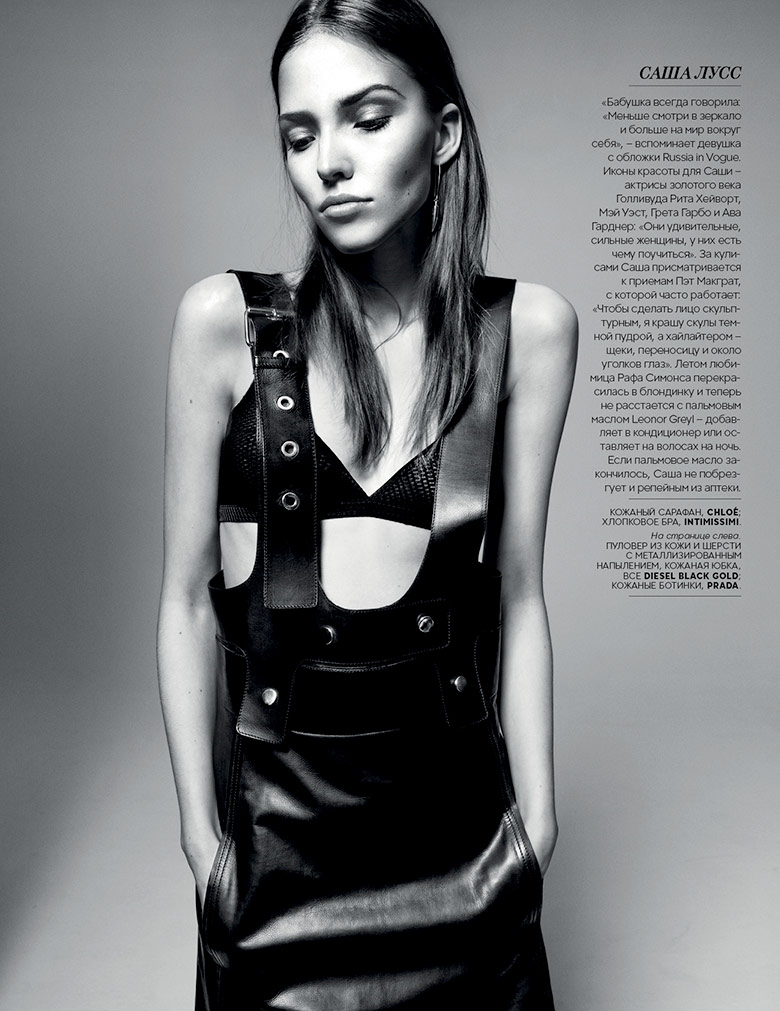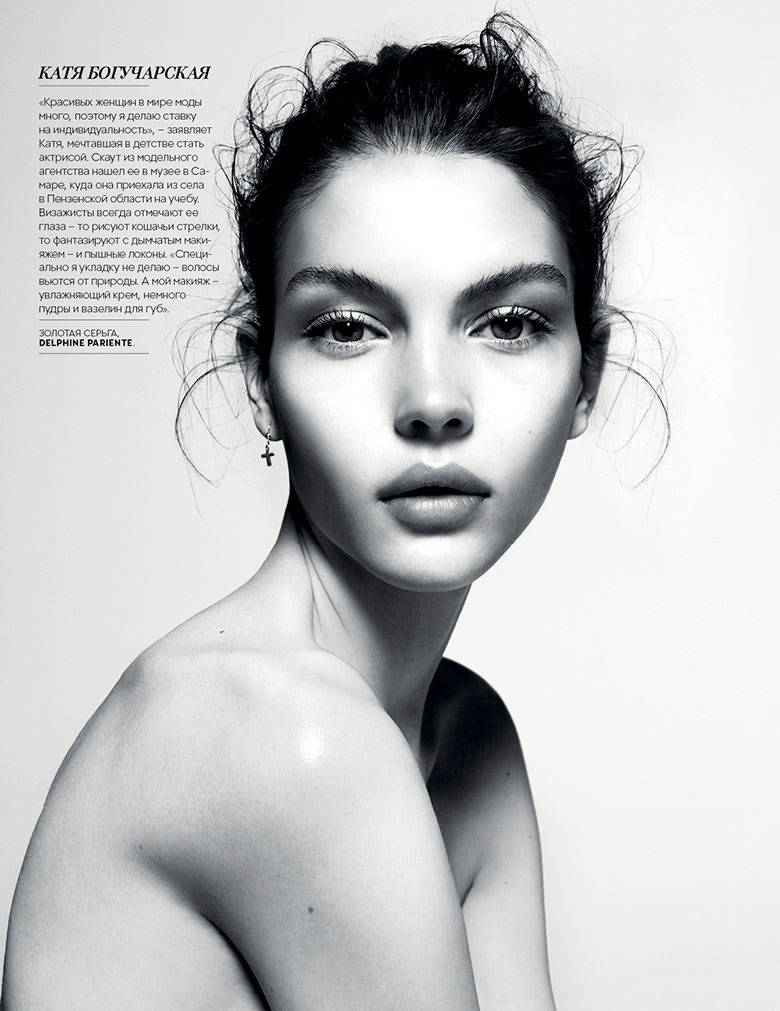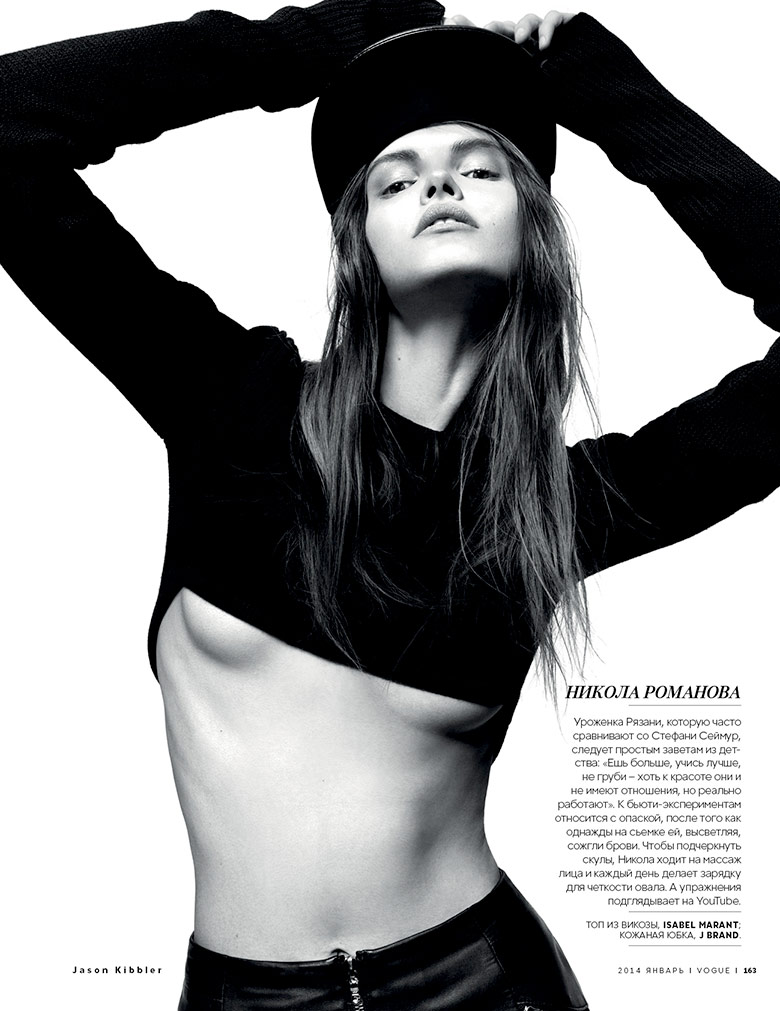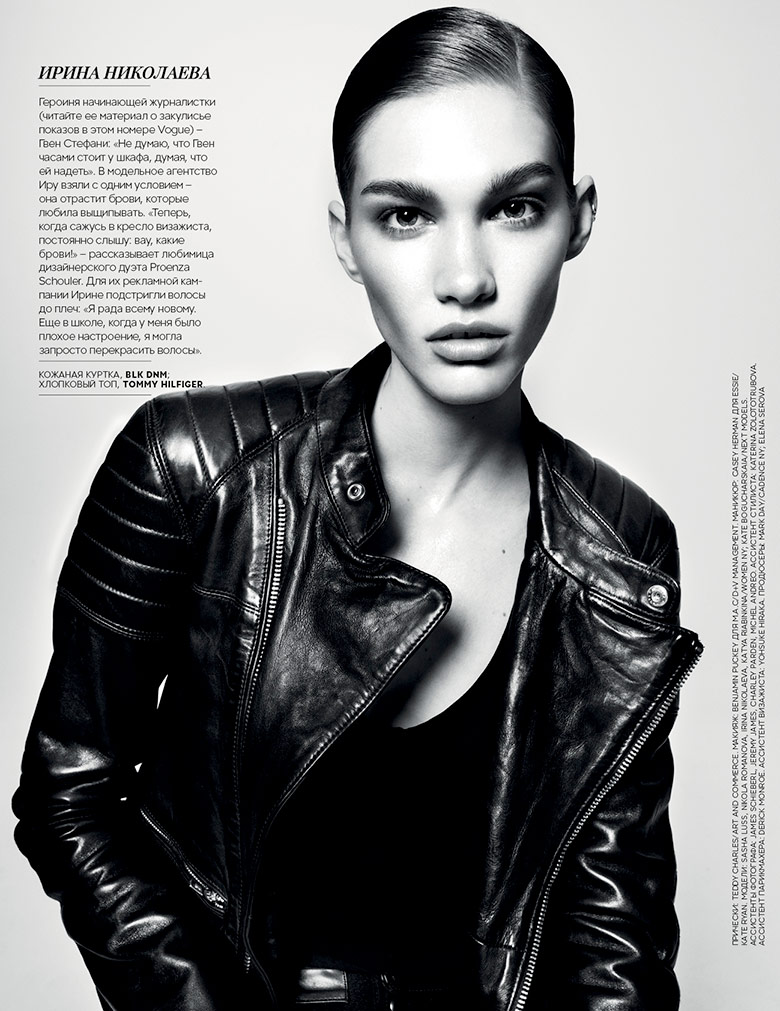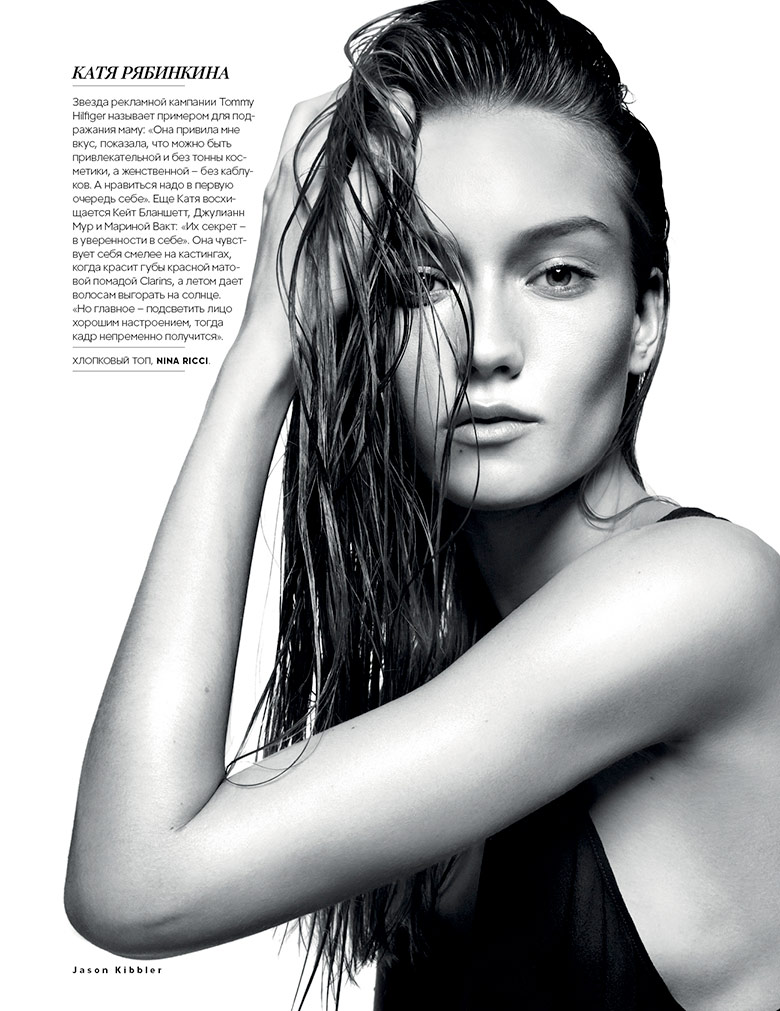 Text by Marija Filipova