Joan Smalls inner matador is revealed through the January 2014 issue of Vogue Germany by the creative triplet team Luigi & Daniele + Iango.
She is the Naomi Campbell of our time, since Givenchy's Riccardo Tisci starred her in the French fashion house's couture show in 2010, she has quickly grown to supermodel status.
The brilliant Luigi & Daniele + Iango has captured Smalls in a powerful shape while covered in Spanish somewhat torero styled outfits, put together by Christiane Arp.
Hairstylist Luigi Murenu has created a shorter fringe which is followed up by a long thick braid, a look leaving a generous amount of room for Small's incredible cheekbones to take place. While make-up artist Kabuki has mainly focused on Small's sensational lips, enhancing them by giving them a dark red tone which gives the matador-theme that extra inch.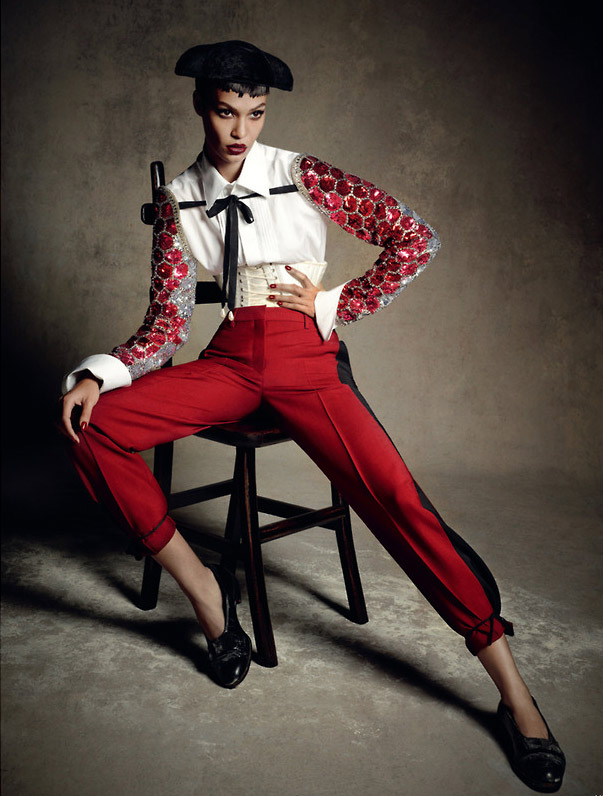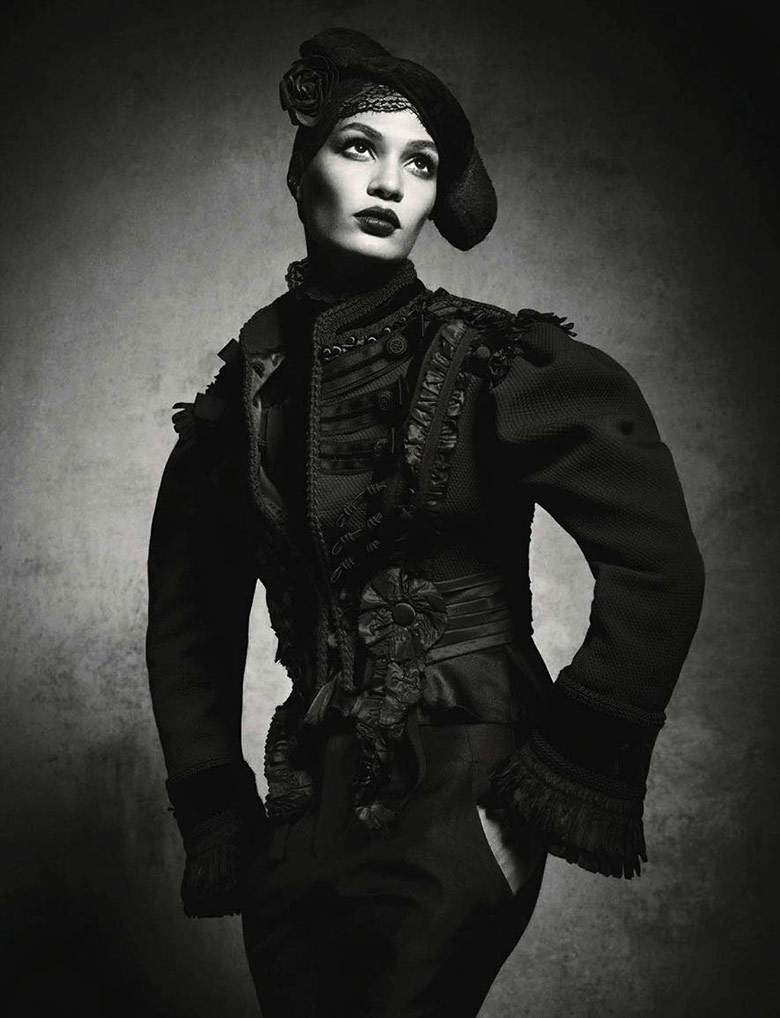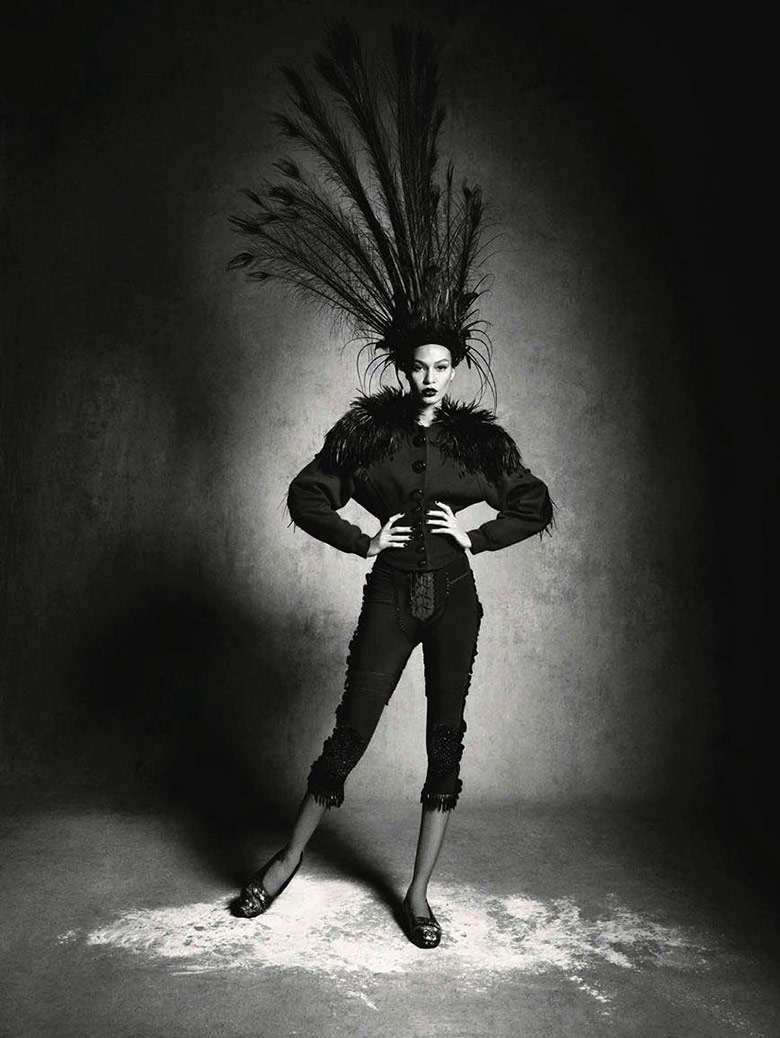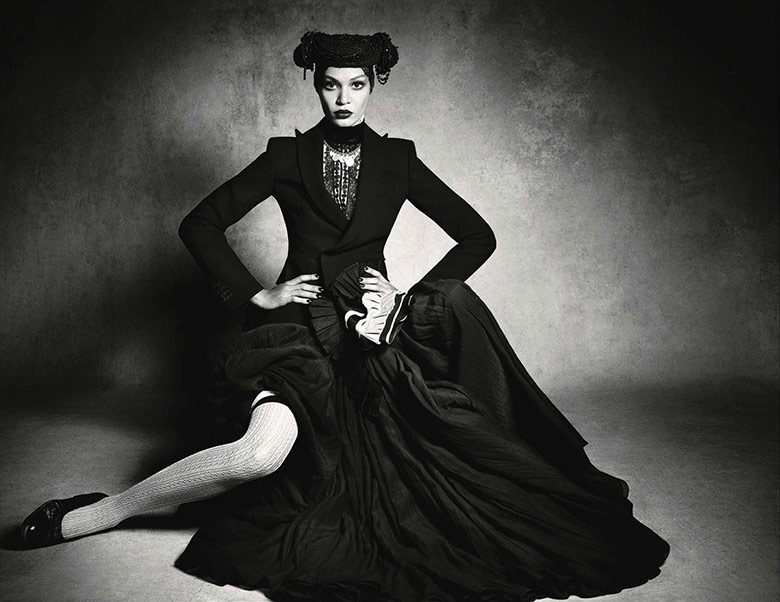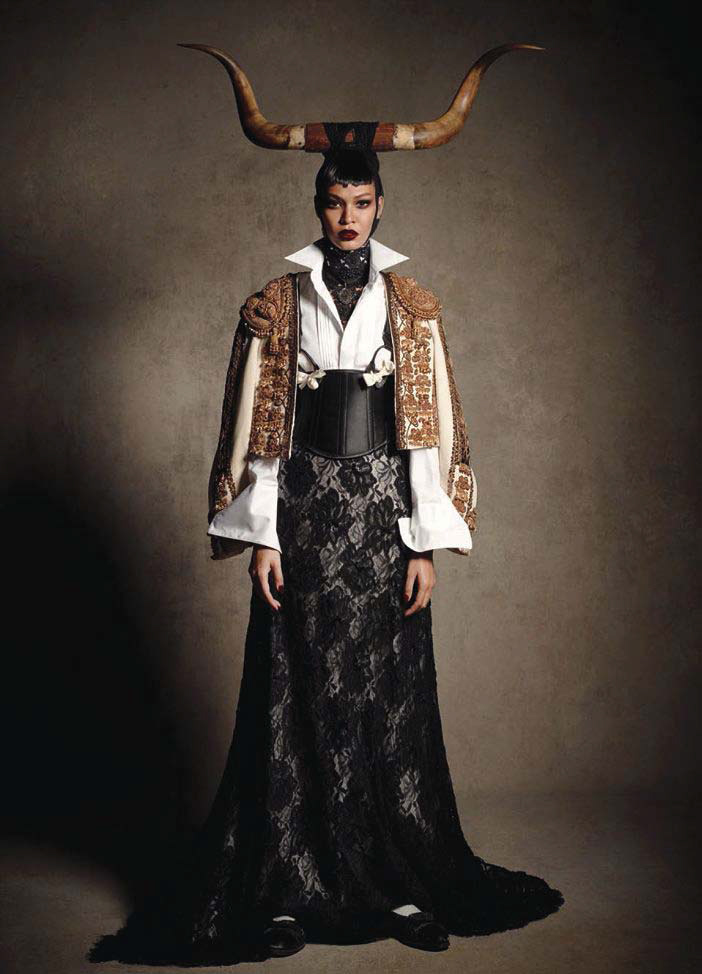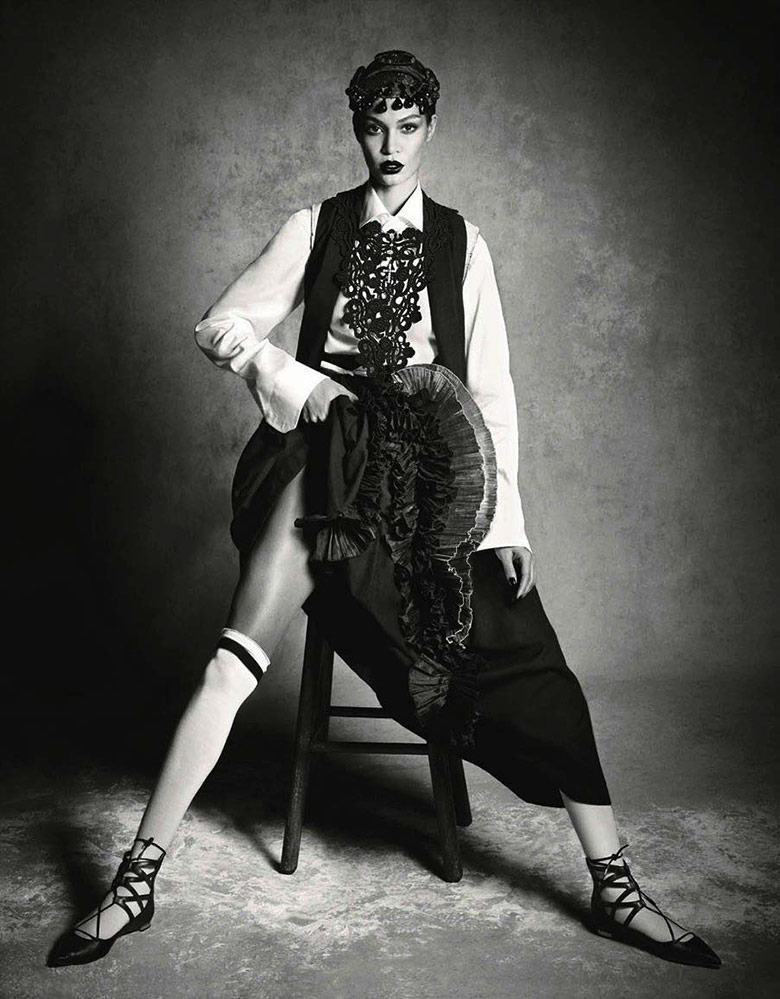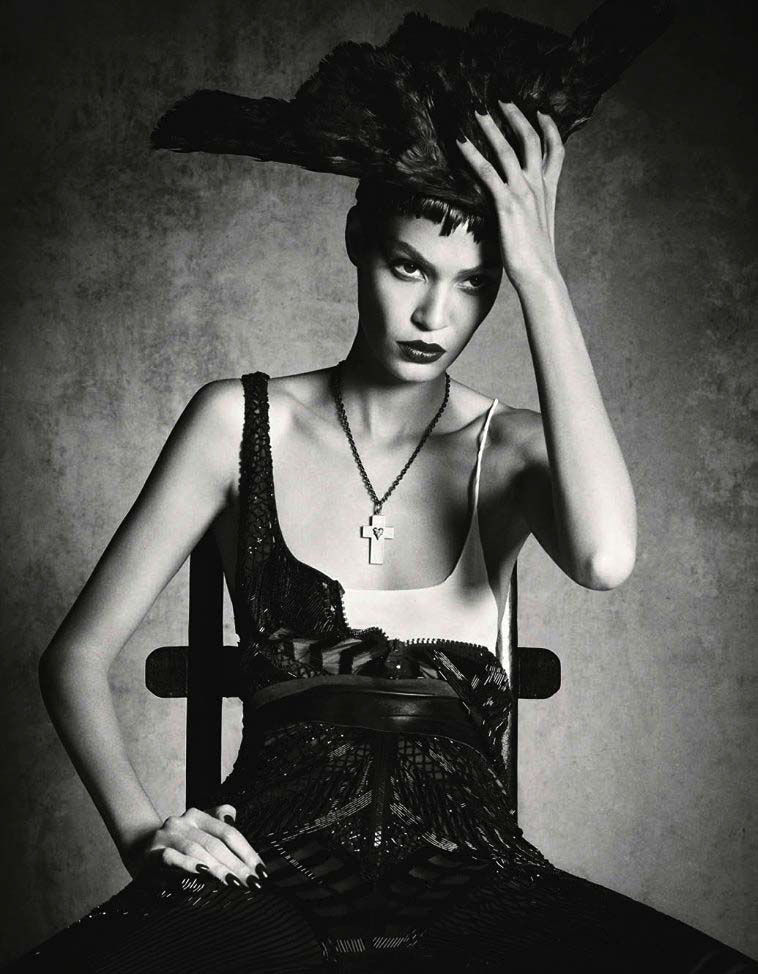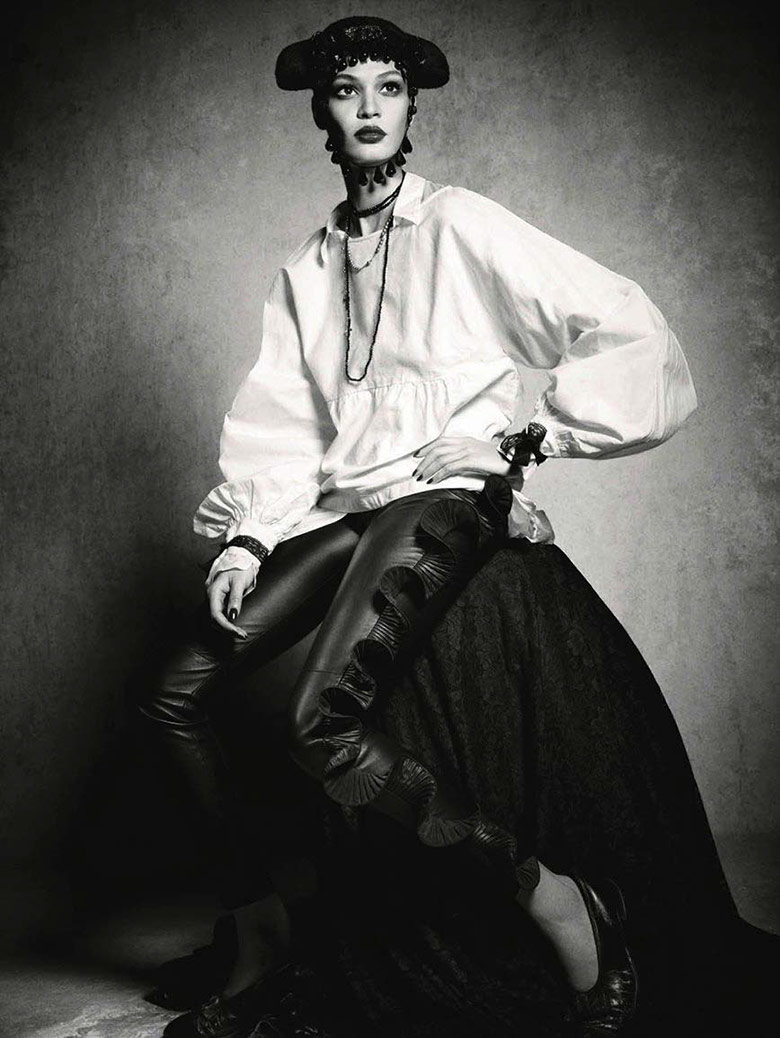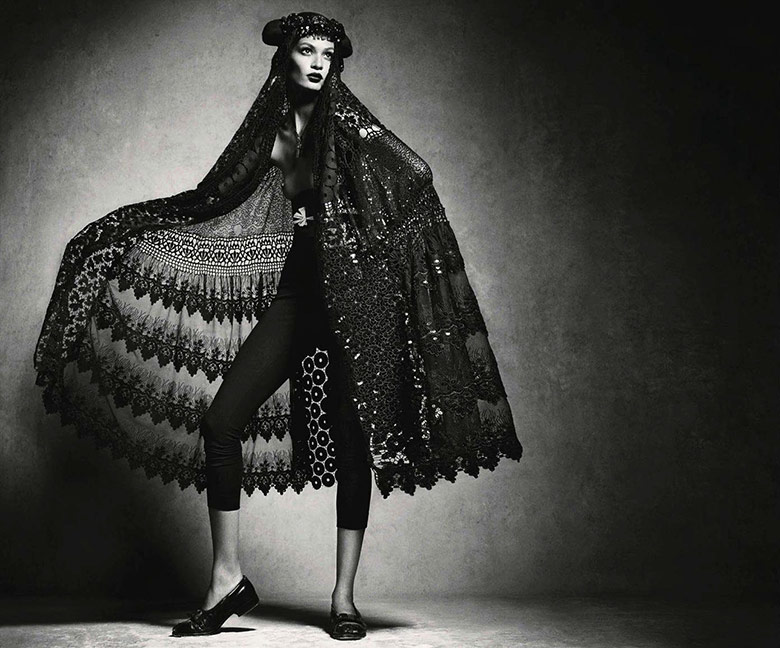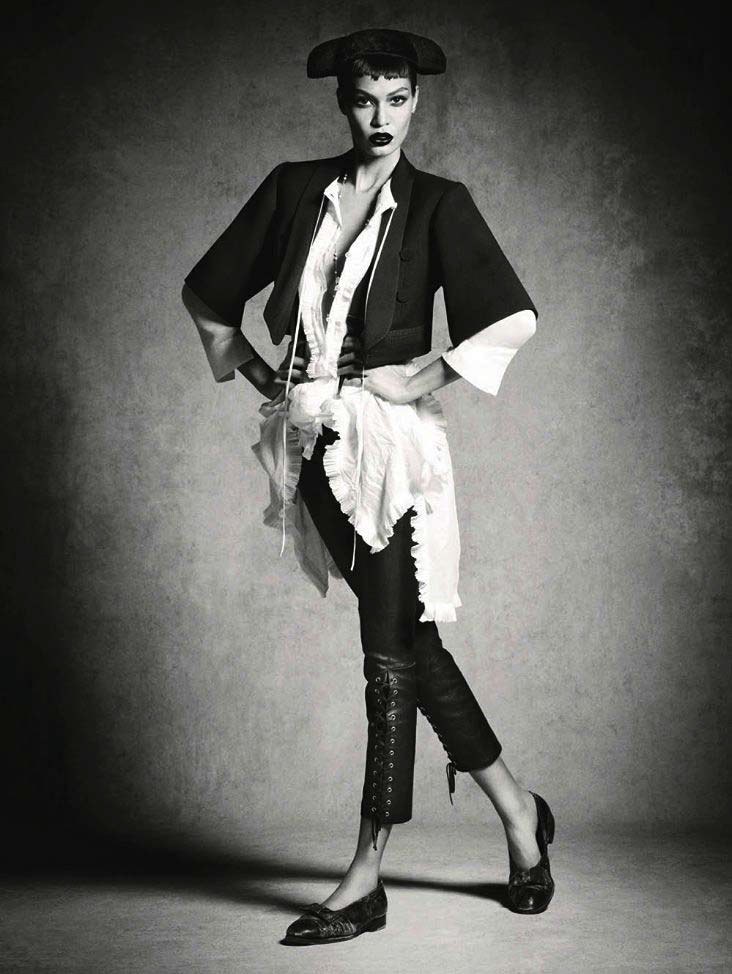 Text by Marija Filipova