Haute couture meets causality in Steven Pan's spread for the 8th issue of Flair featuring the French beauty Josephine Le Tutour.
Stylist Sissy Vian has displayed some of the most extinguish haute couture gowns from designers such as the romantic Elie Saab, Altilier Versace and the masters of defining elegancy, Armani Privé and Valentino in a toned down approach by simply adding tougher biker jackets to achieve the striking contrast between rough and soft.
To fulfill the look, hairstylist Akki Shirakawa and make-up artist Fulvia Farolfi have both achieved a natural somewhat angel-like atmosphere by their creative work which contributes perfectly to the idyllic theme.
Steven Pan's use of a studio which reflects a grey and a midnight blue color scale gives the shoot a sense of calmness and sensuality which is enhanced by the unnoticeable fragility Josephine naturally embodies.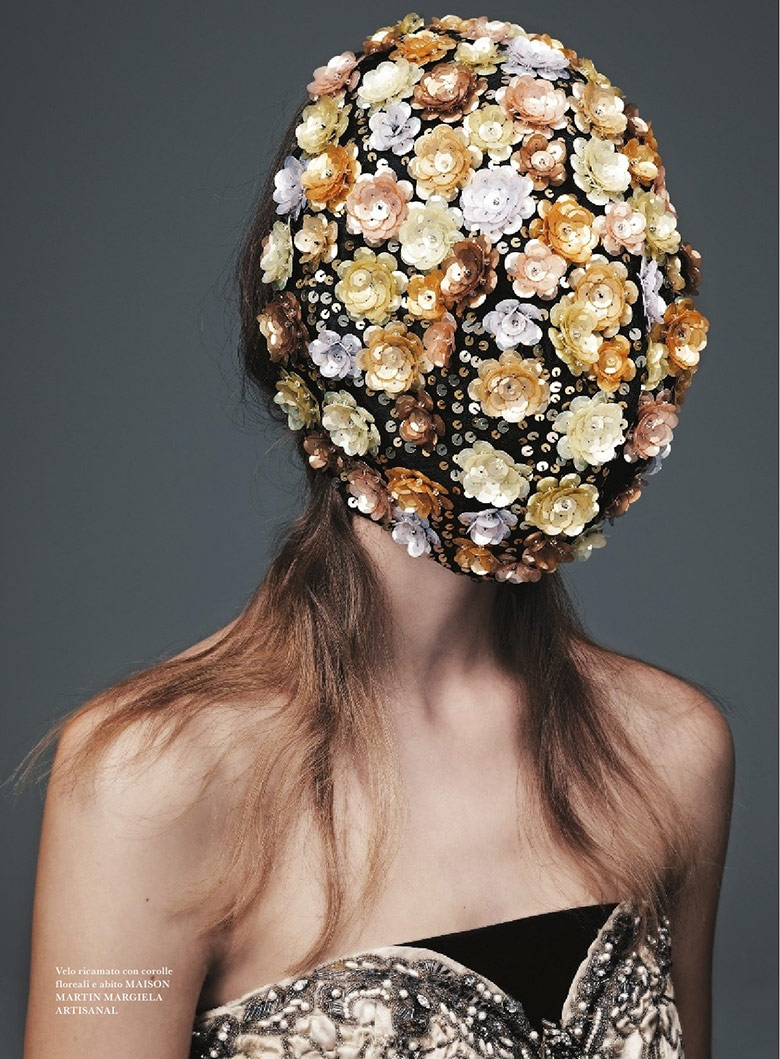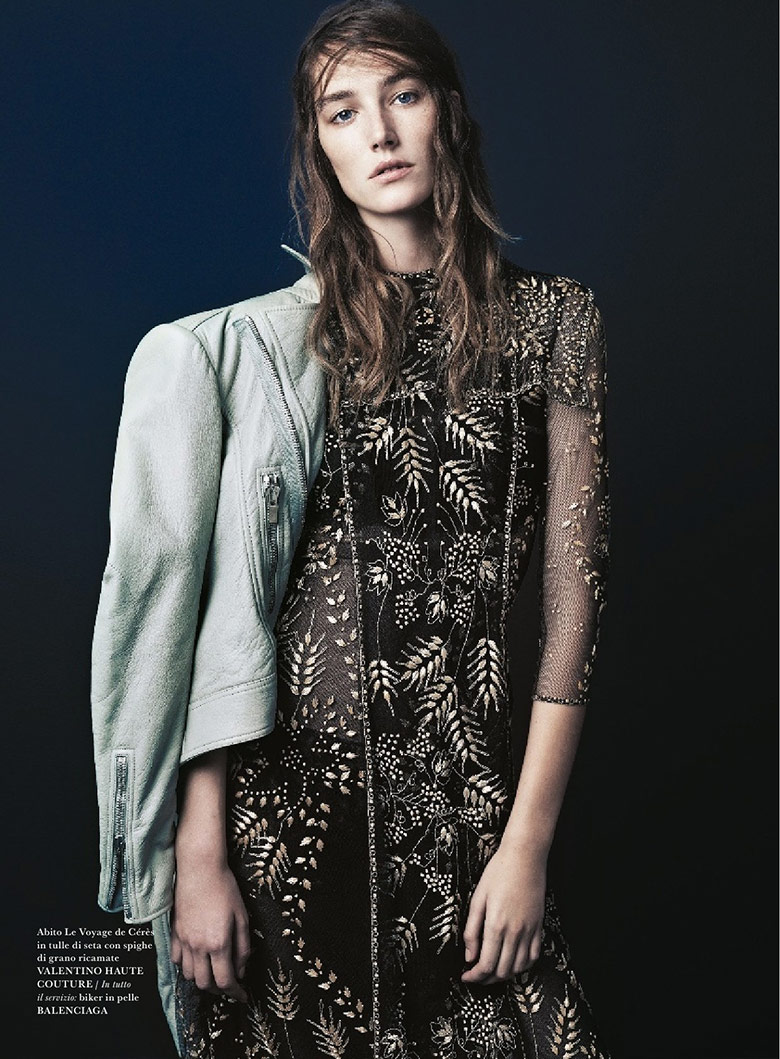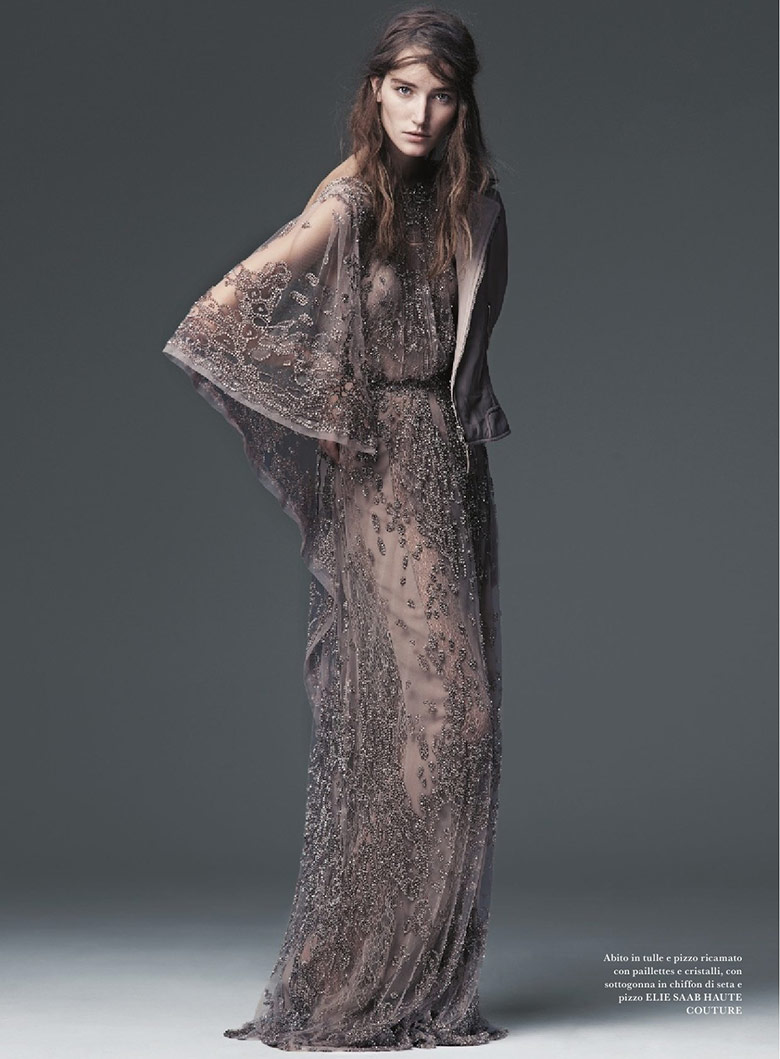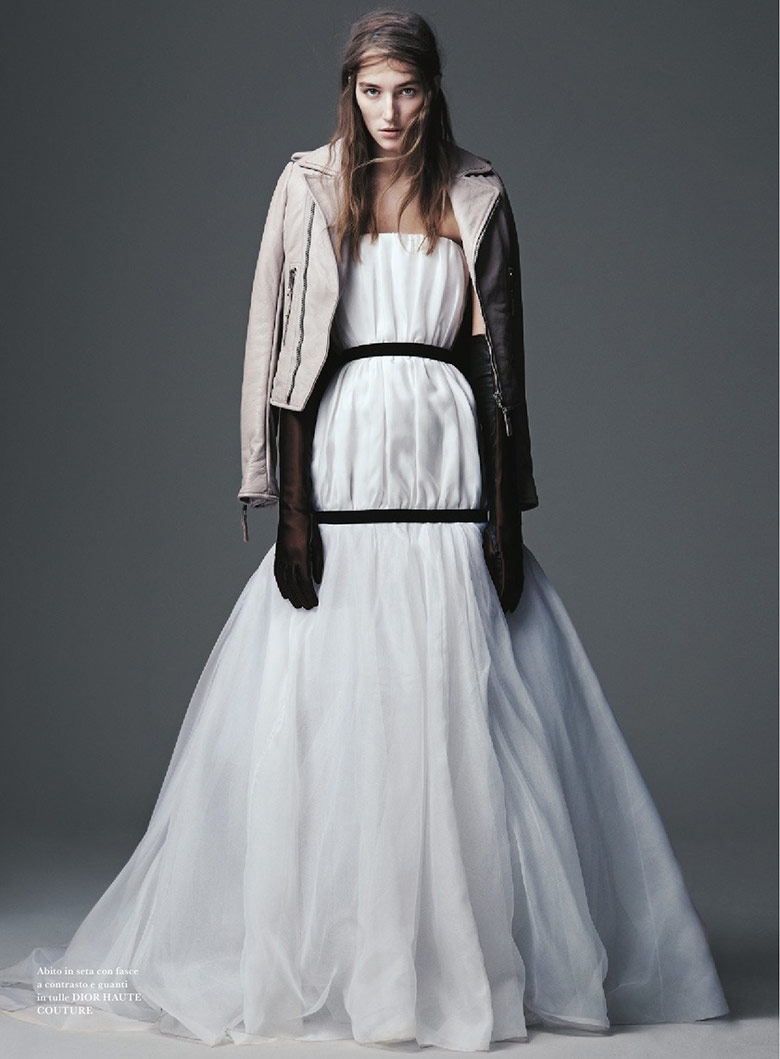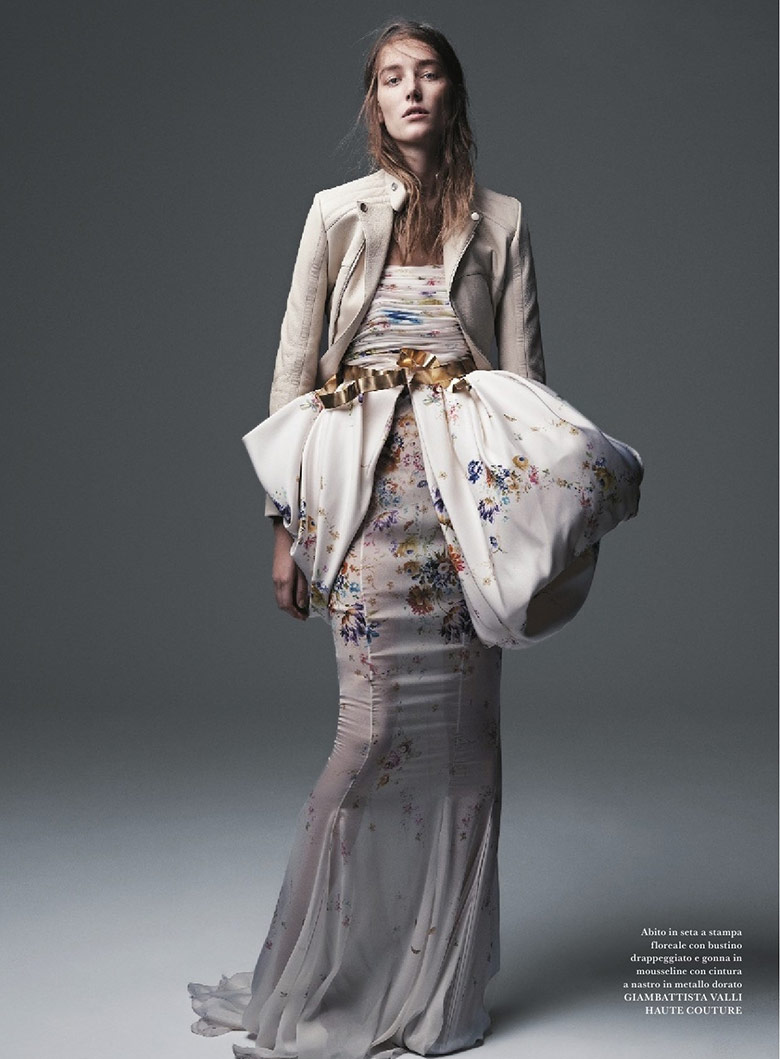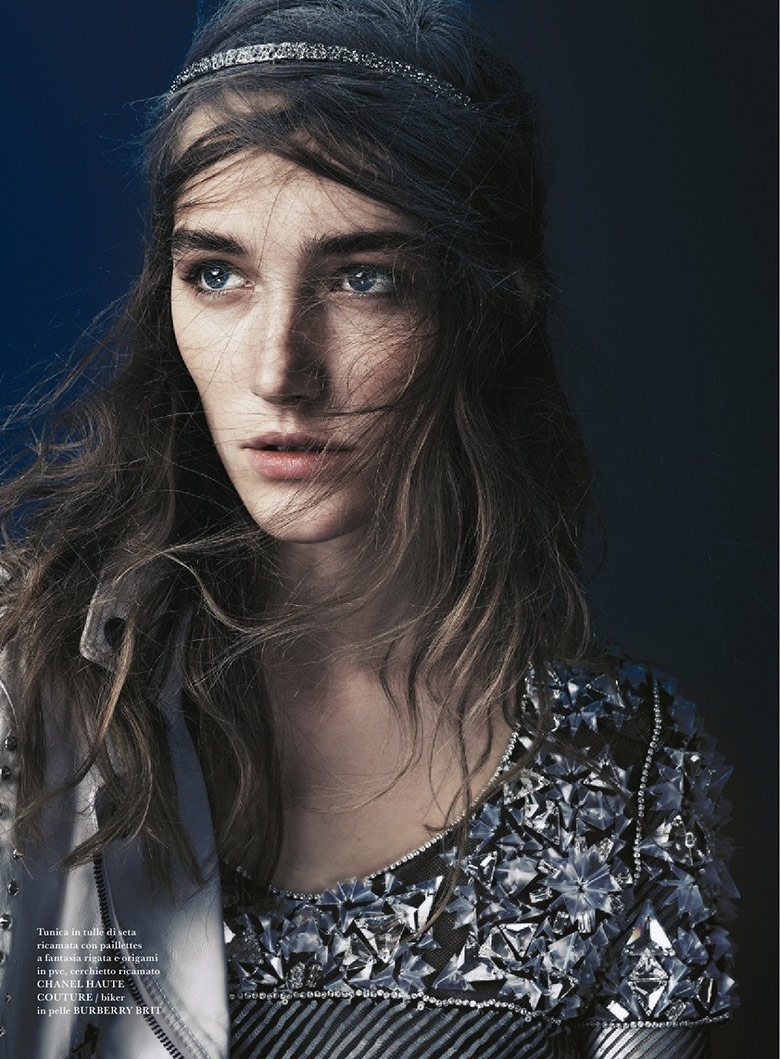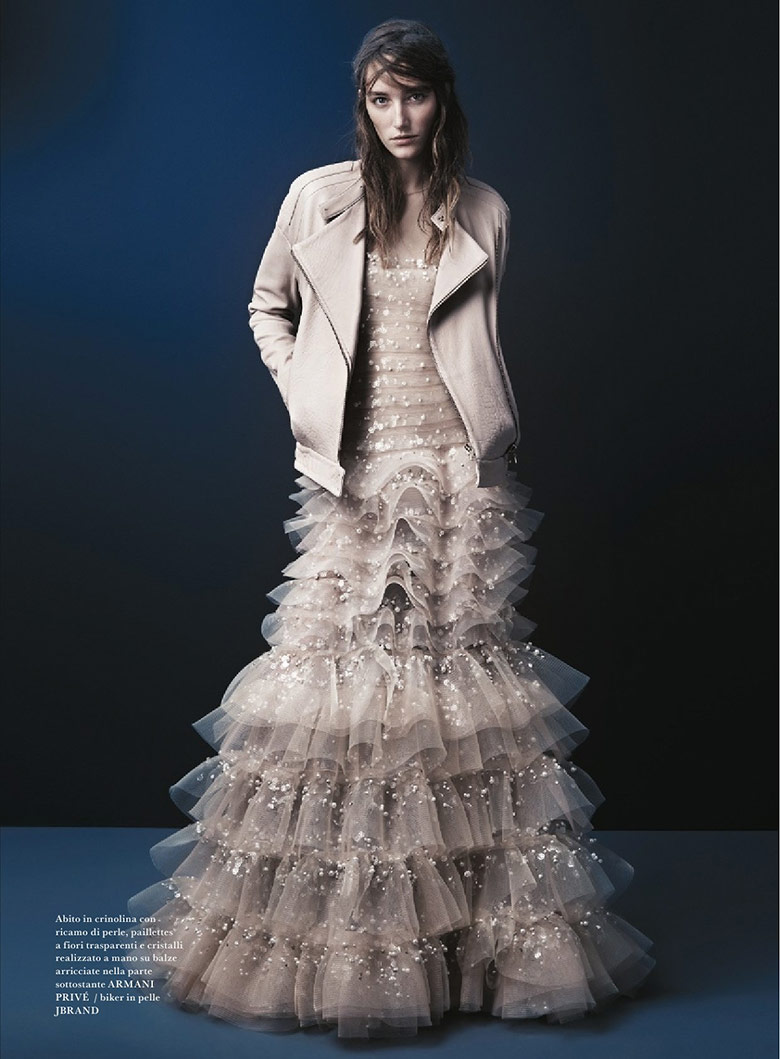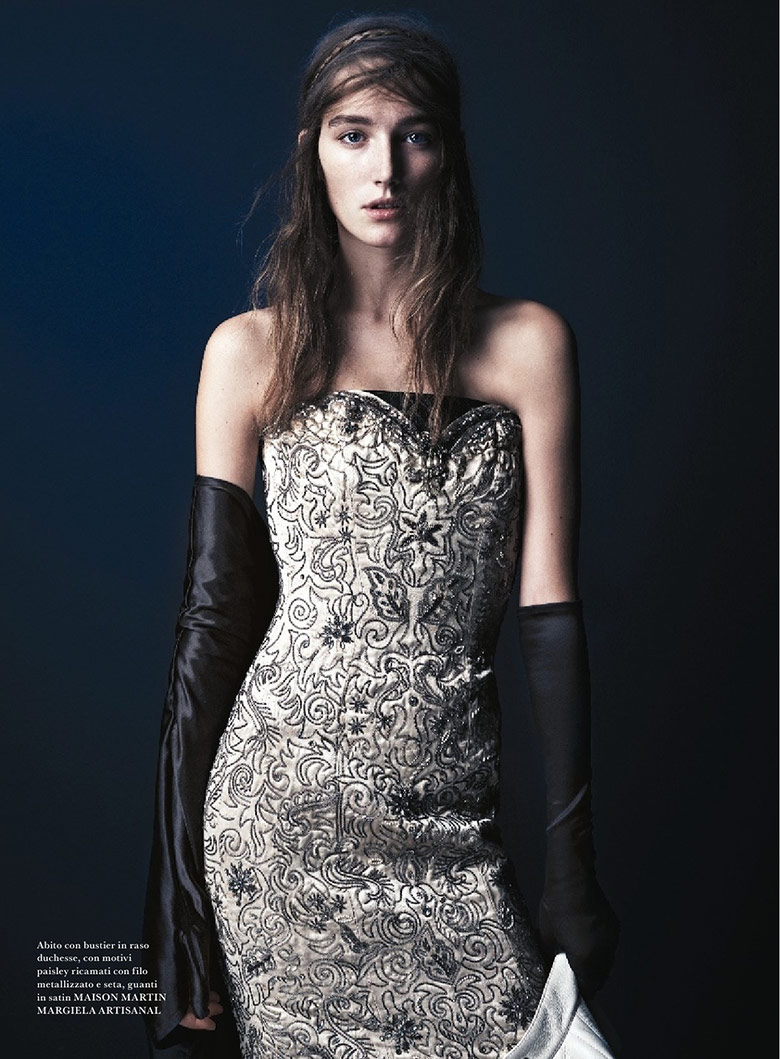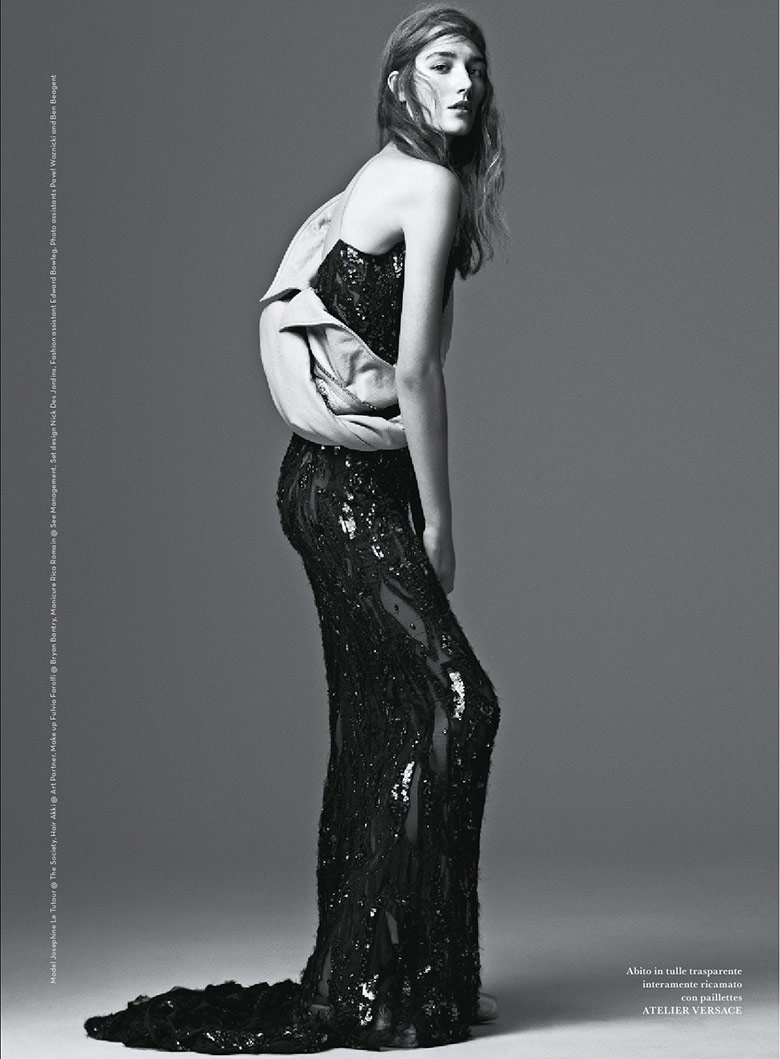 Text by Marija Filipova