Spring flowers are blooming out in photographer Josh Olins's story 'In The Fold' for the Vogue UK February 2014 issue.
Celebrating fashion's newcomer's, Josh Olins' spread is filled with some newly hatched models including Anna Ewers, Ophelie Guillermand, Elisabeth Erm, Ola Rudnicka, Hollie-May Saker, Julia Bergshoeff, Zlata Mangafic, Eva Berezina, Holly Rose Emery, Madison Leyes, Betty Adewole, Julie Hoomans, Harleth Kuusik & Maja Salamon.
The rookies are working stylist Lucinda Chambers' minimalistic black and white clothing range when posing in Olins' grey studio, accessorized with the assets of nature. Hair stylist Sam McKnight and make-up artist Sally Branka have both kept a natural vibe when creating their work to fulfill Josh Olins' idyllic countryside approach.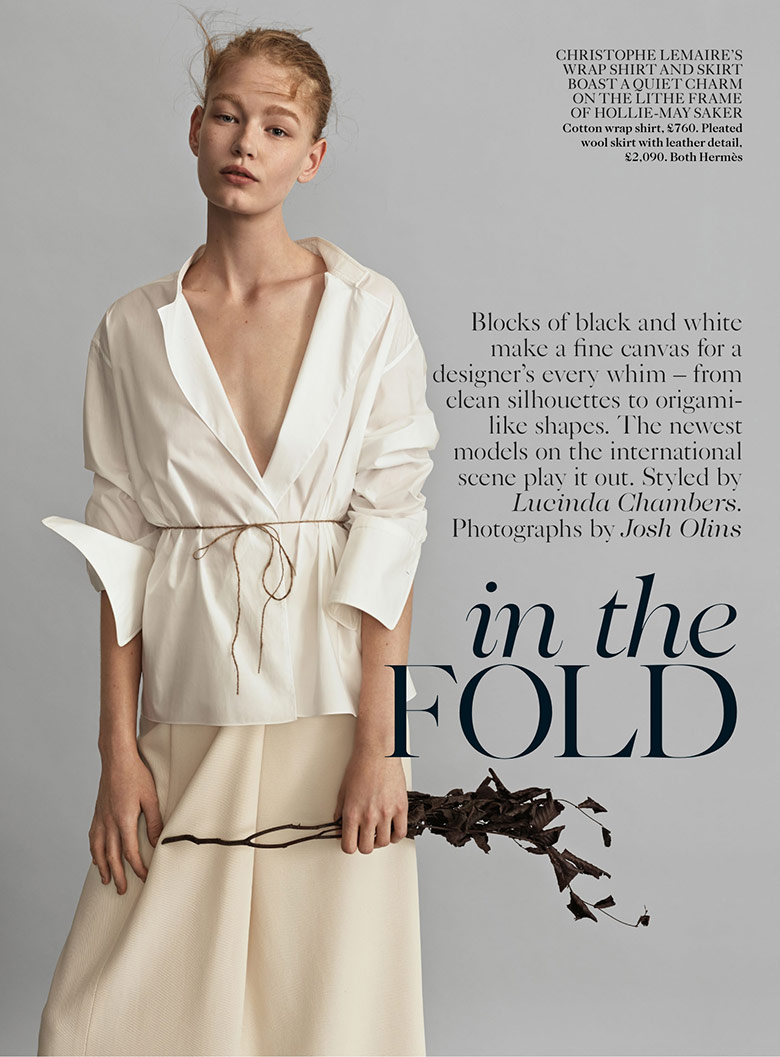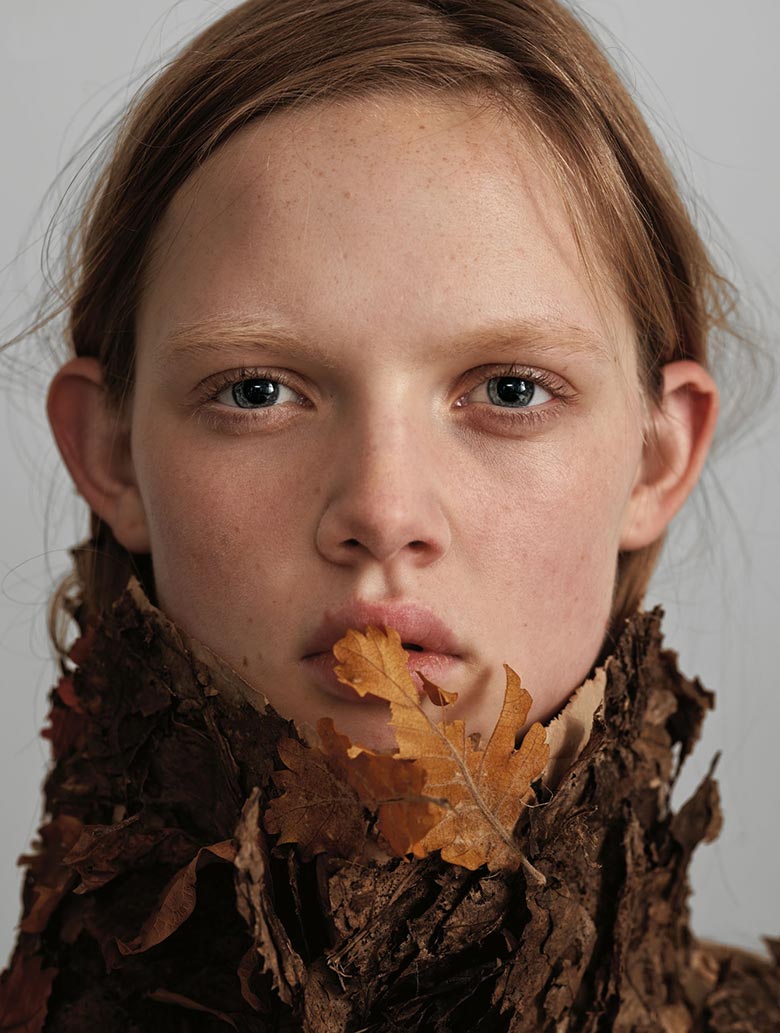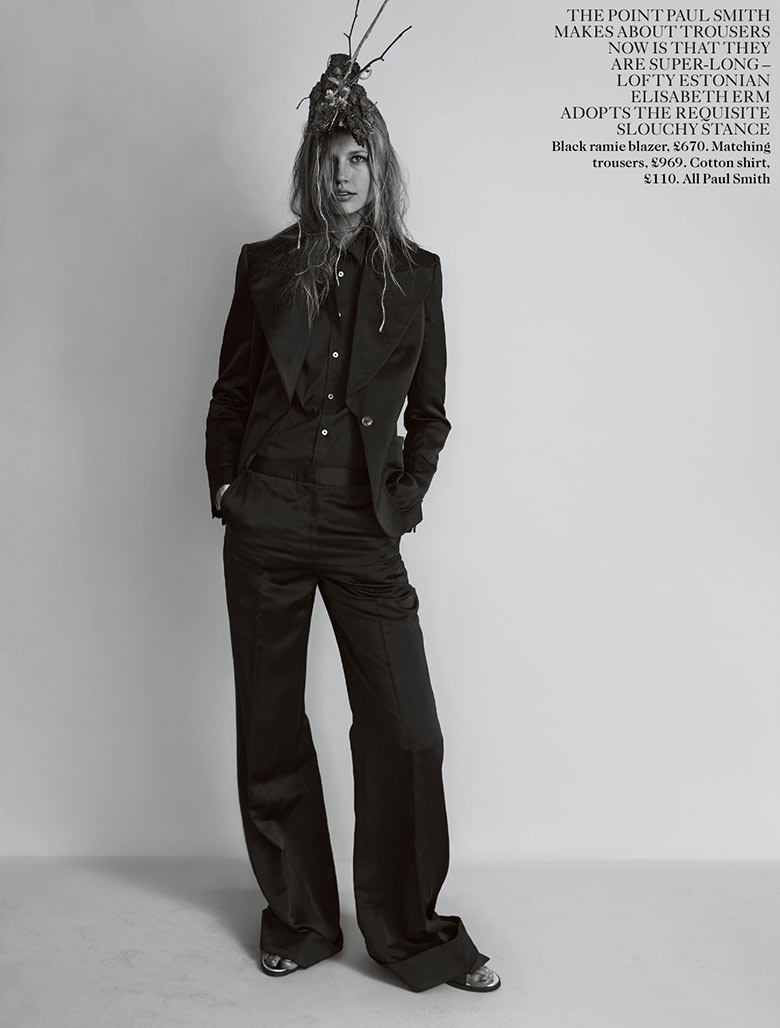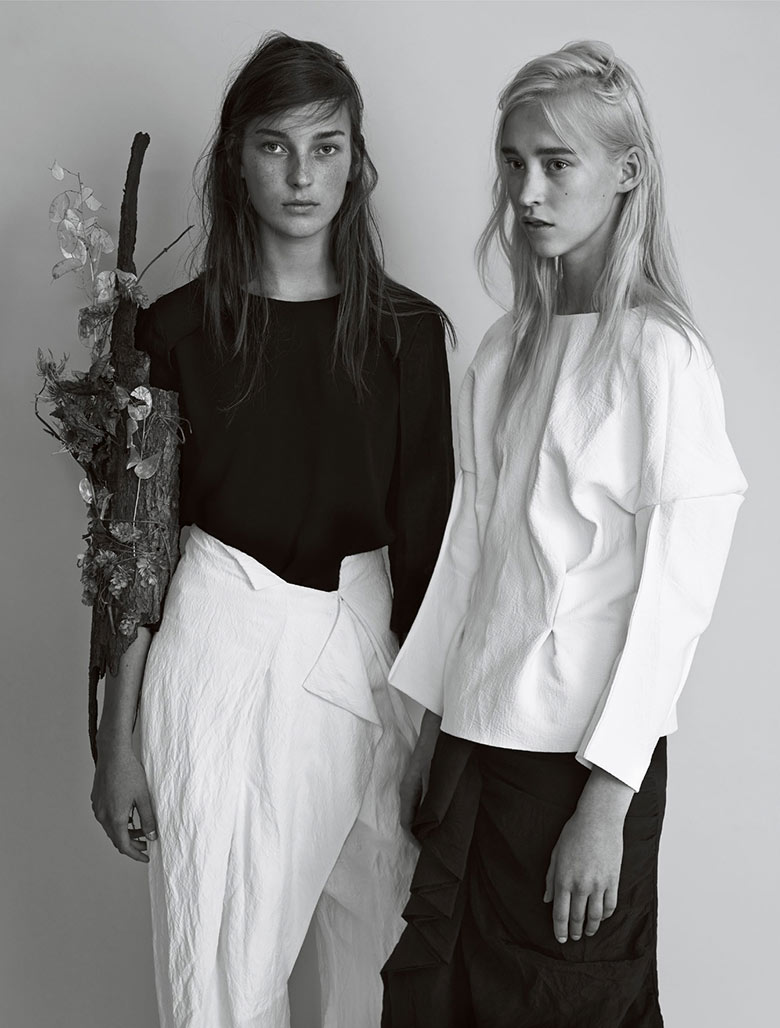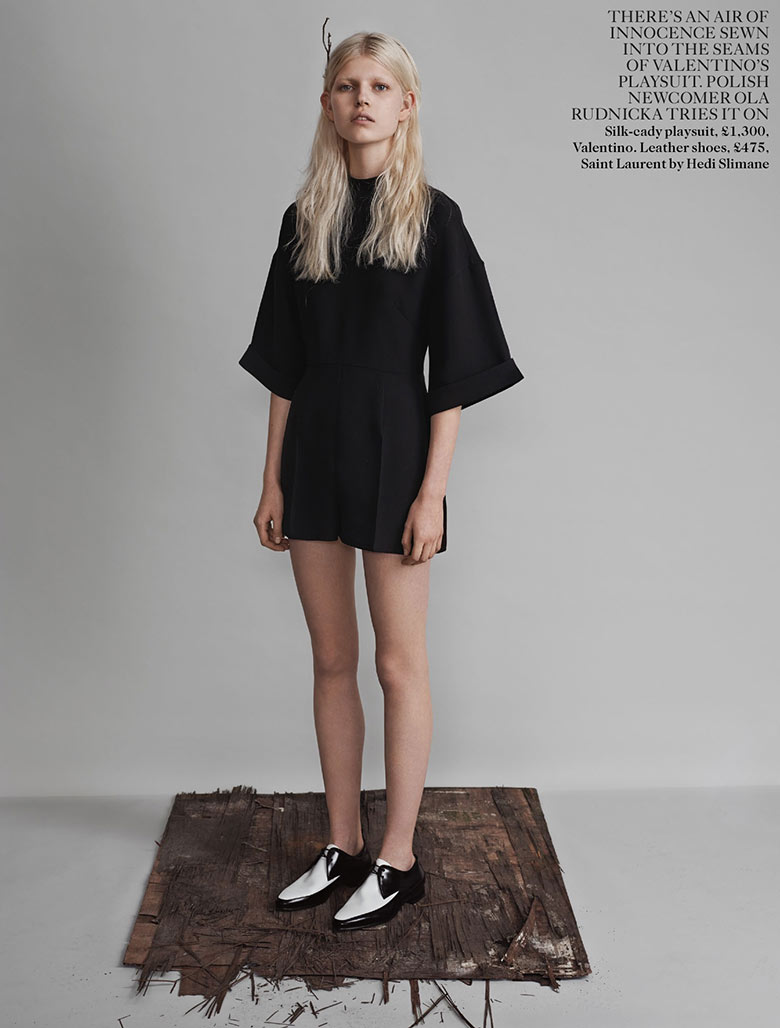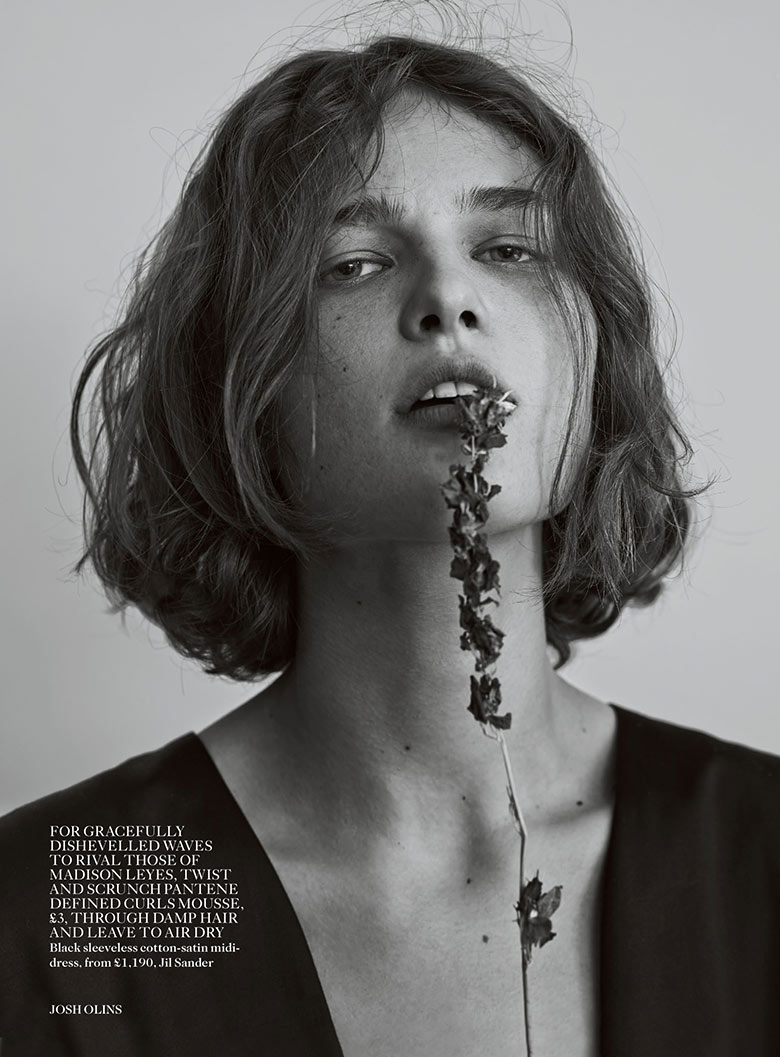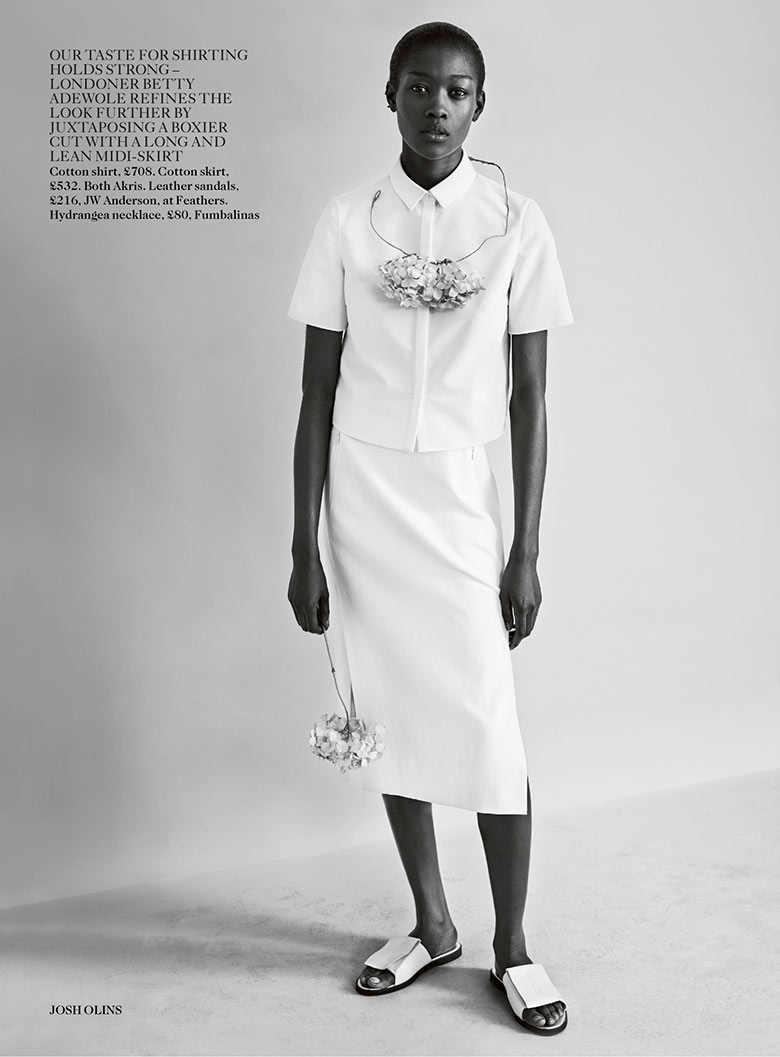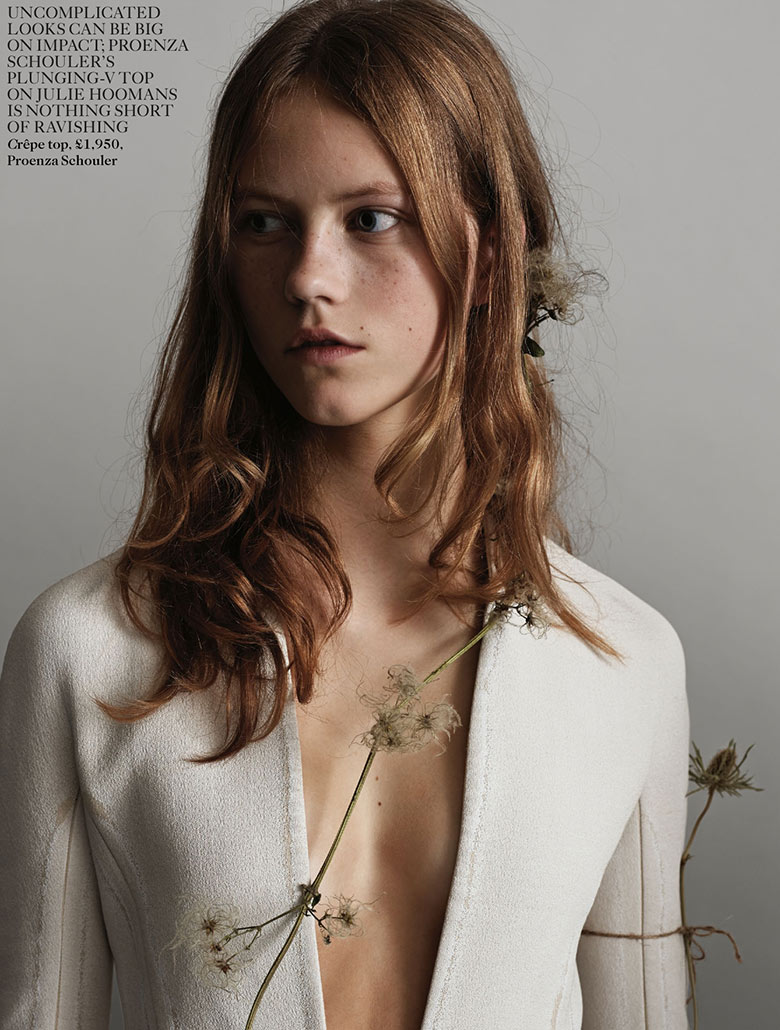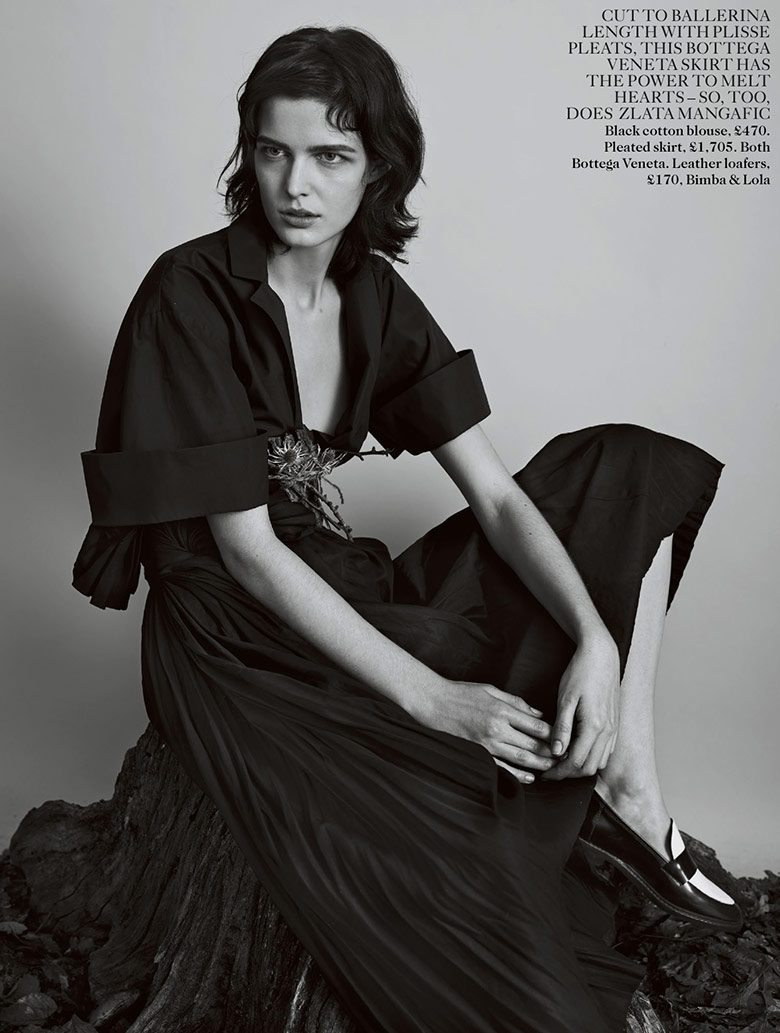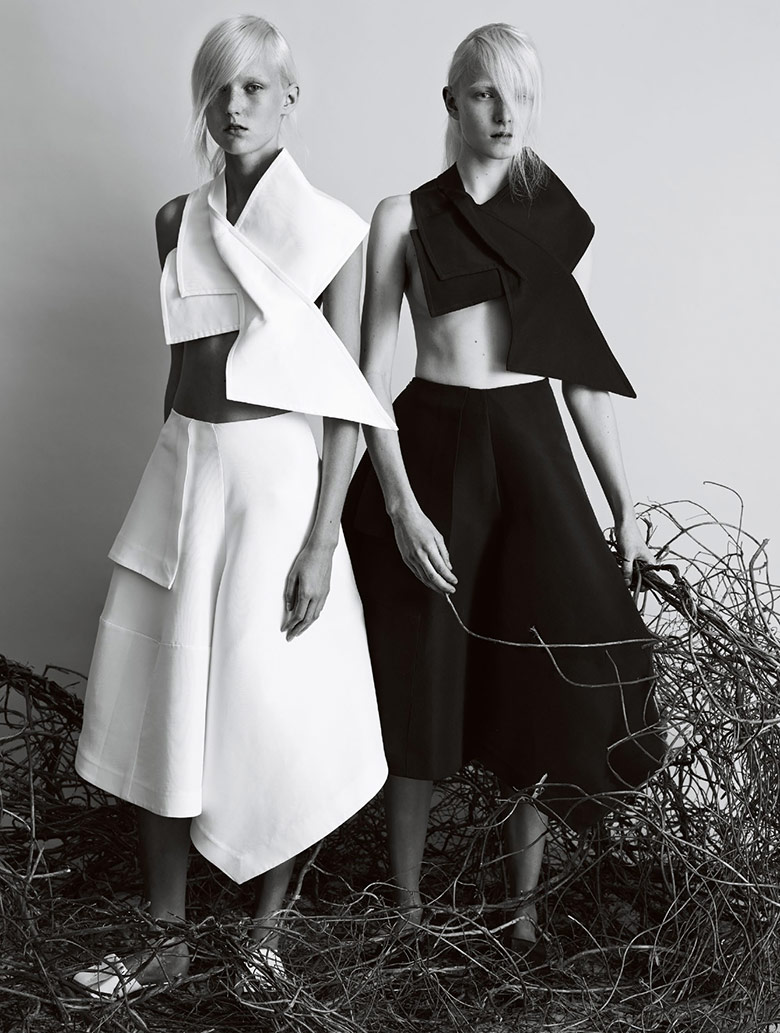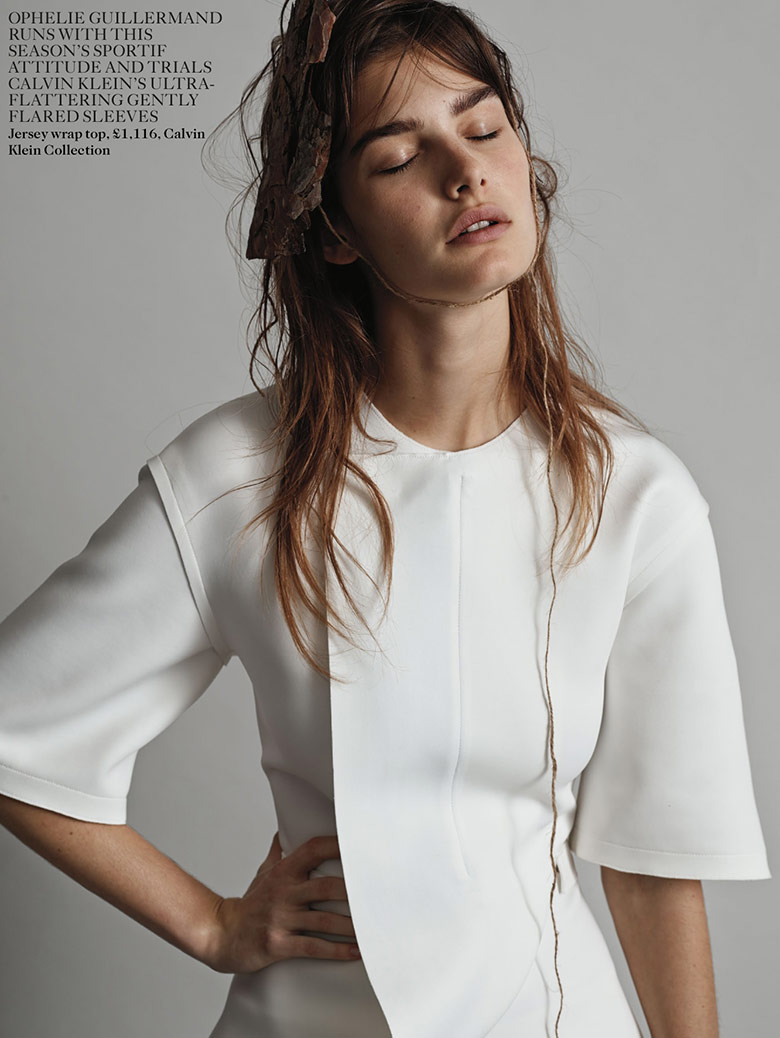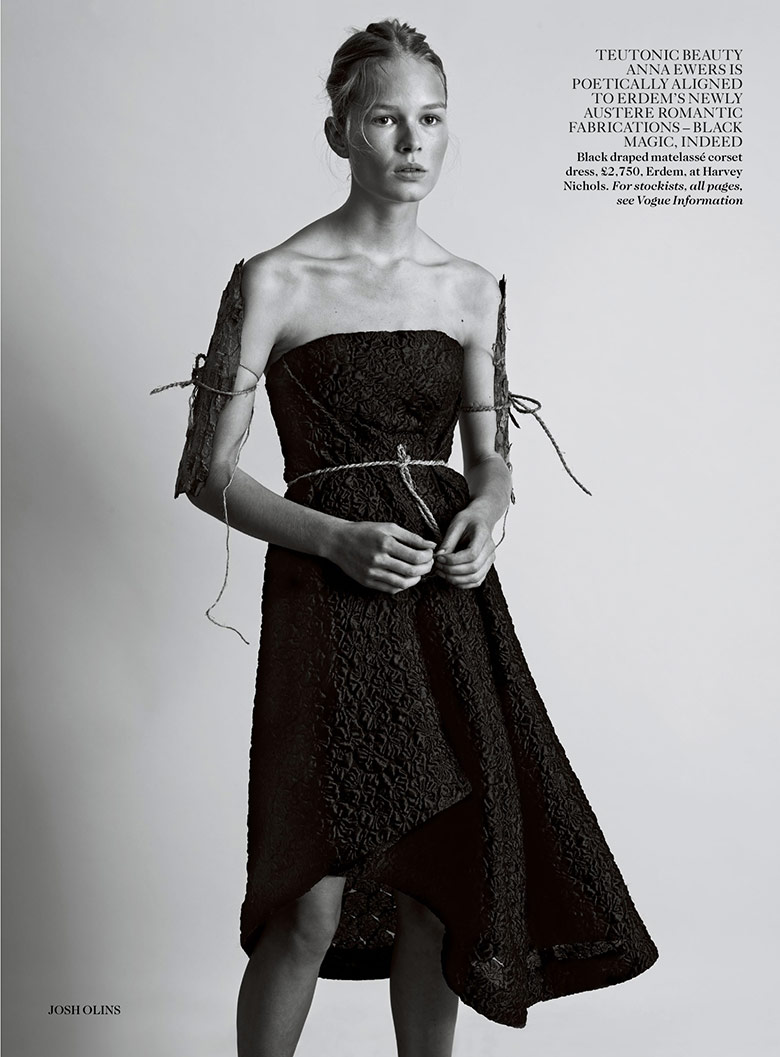 Text by Marija Filipova