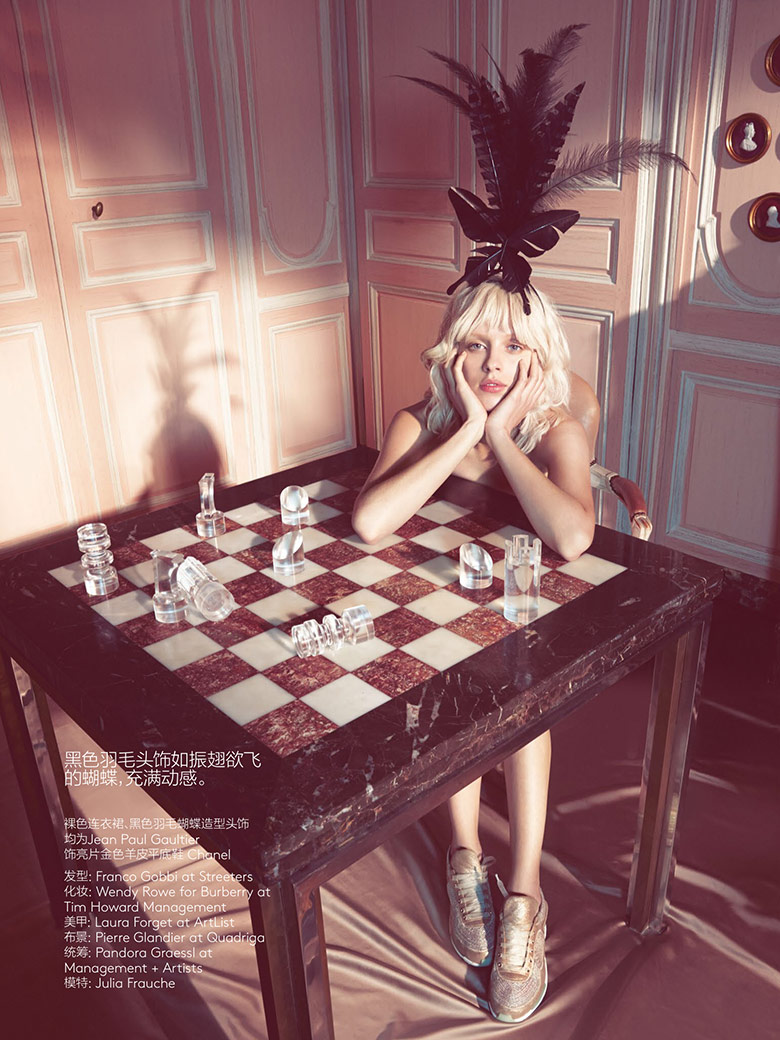 French blondie, Julia Frauche is taking on the role as the romantic and youthful heiress in Camilla Åkrans story 'Master Mind'. Framed in a luxurious environment by a chess table, Miss Frauche is seen working Chanel trainers along with exclusive dresses styled by Franck Benhamou for Vogue China. Swedish fashion Photographer Åkrans has framed Frauche through a dreamy and somewhat whimsical aspect, capturing Frauche's charming expressions.
SEE ALSO: Julia Frauche for Vogue Spain November 2013
Adjusting Julia's blonde flow is hairstylist Franco Gobbi whilst make-up artist Wendy Rowe has graced the French sweetheart with shimmering eyes and a pink toned lip to present Åkrans' idyllic vision.