Luxurious sportswear in Sebastian Kim's story for the February 2014 issue of Vogue Australia starring Juliana Schuring.
 Prada, Gucci, Louis Vuitton and Rodarte are just a few of many designers stylist Katie Mossman has used to create Sebastian Kim's futuristic sporty chic spread. Model rookie Juliana Schuring is working the trend flawlessly while posing against Kim's red and light blue studio.
The blondie is rocking a back slick wet-look created by hair stylist David von Cameron while make-up artist Stevie Huynh has fulfilled the look with a natural make to establish the sporty trend.
Photographer Sebastian Kim has shaped a raw and somewhat futuristic editorial by the use of his visual artistry and the team's creative styling taking the sporty chic look to an even higher level.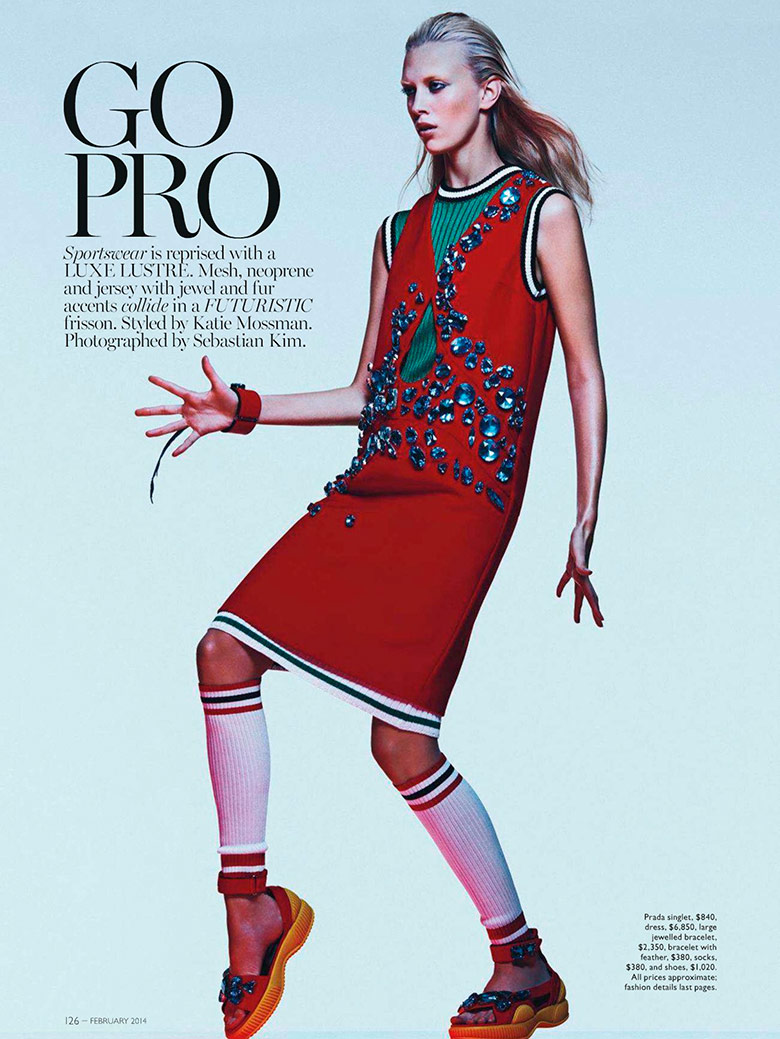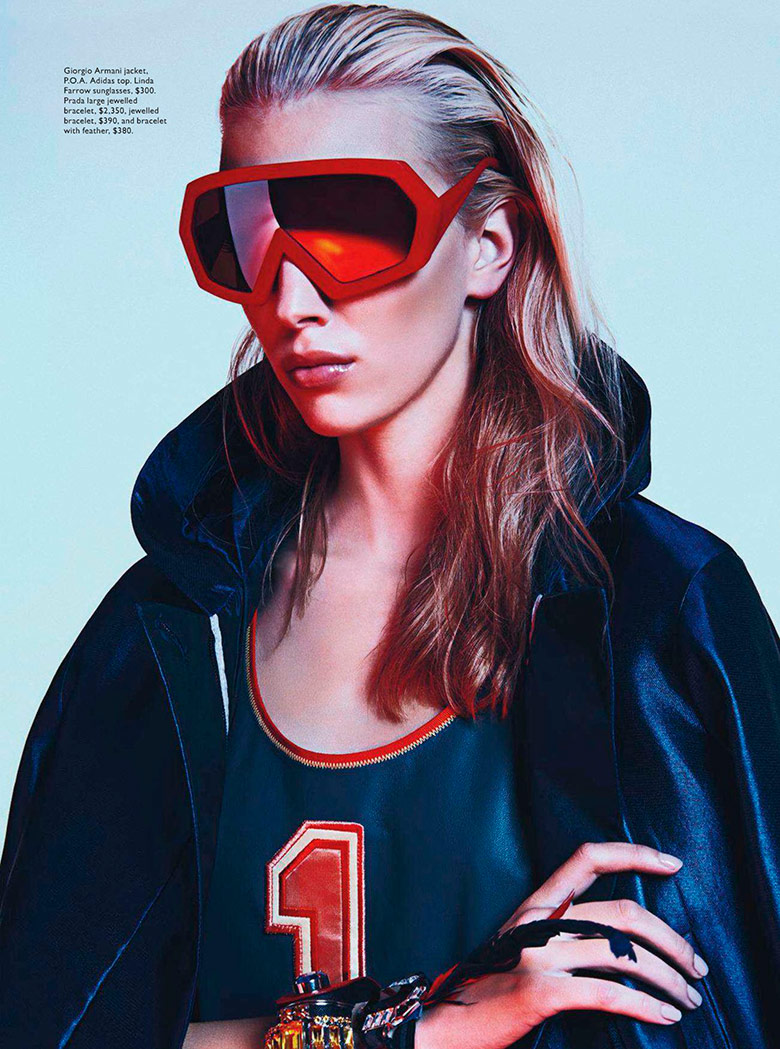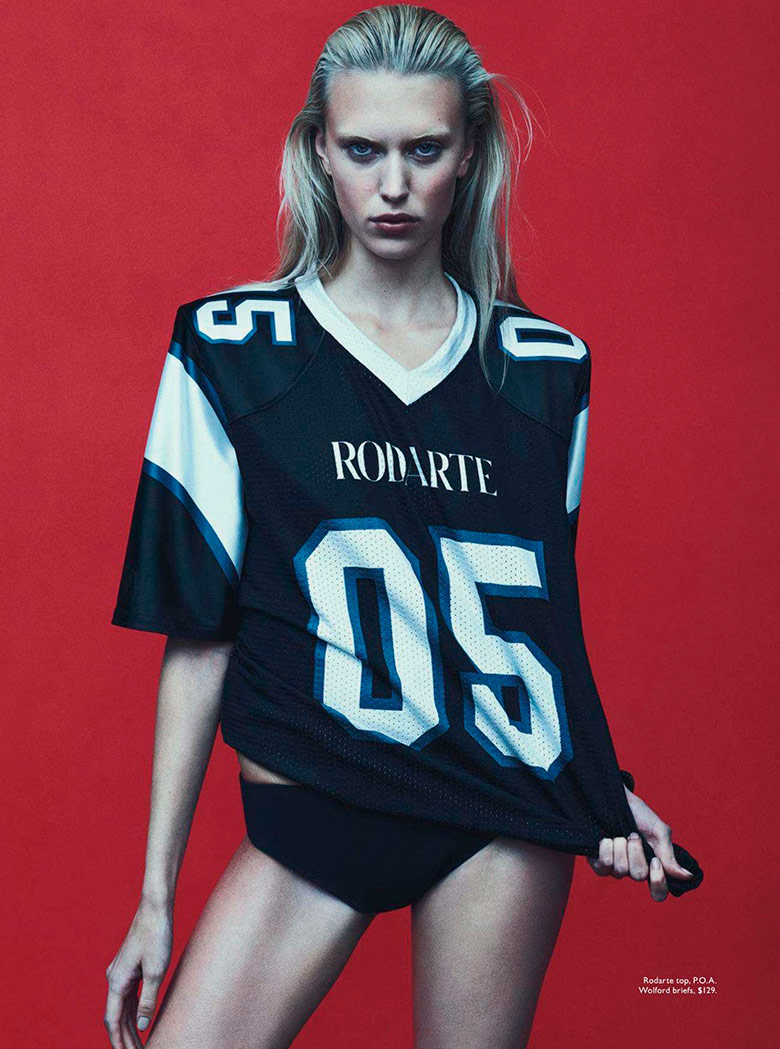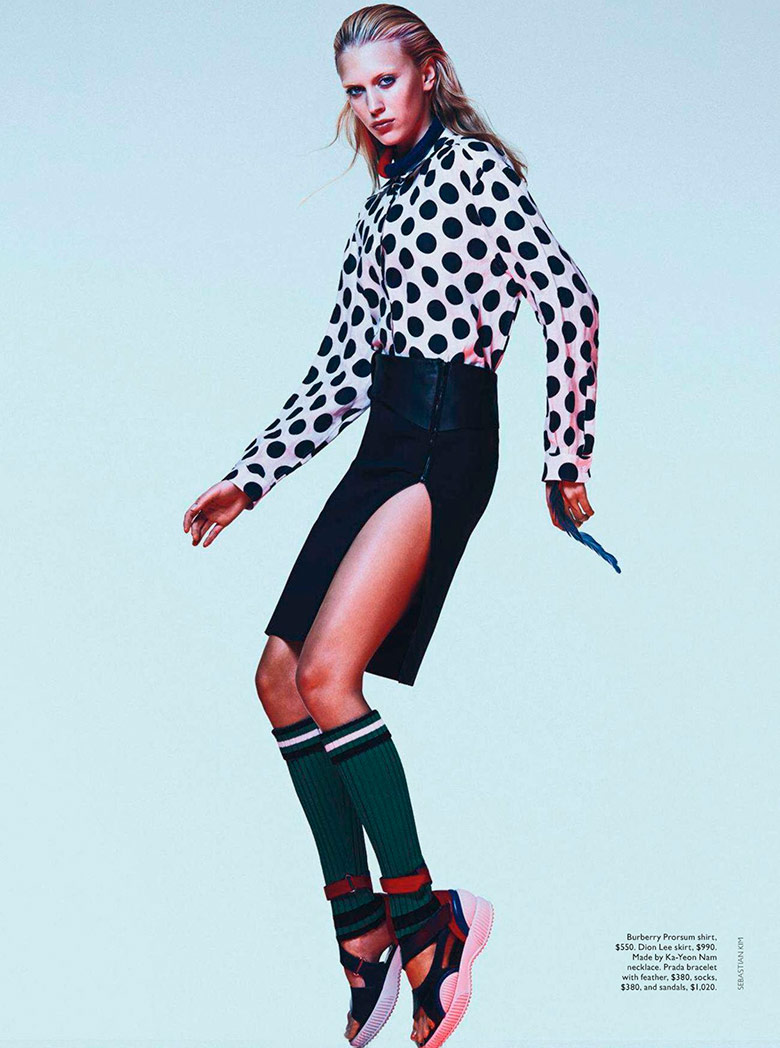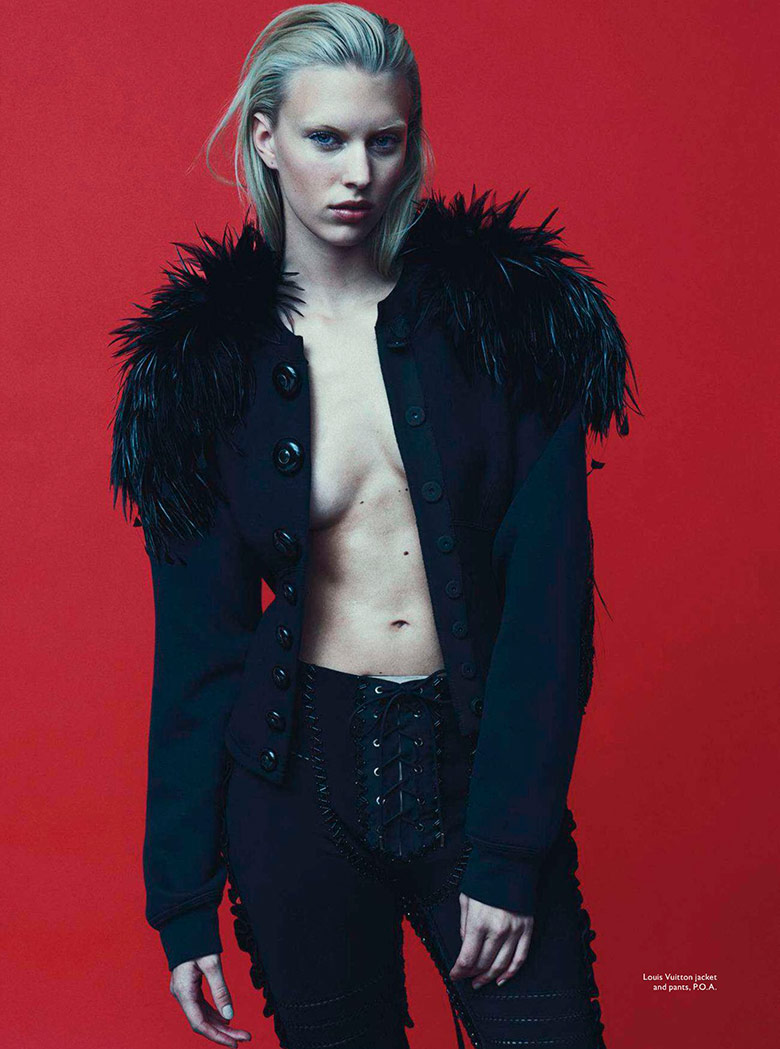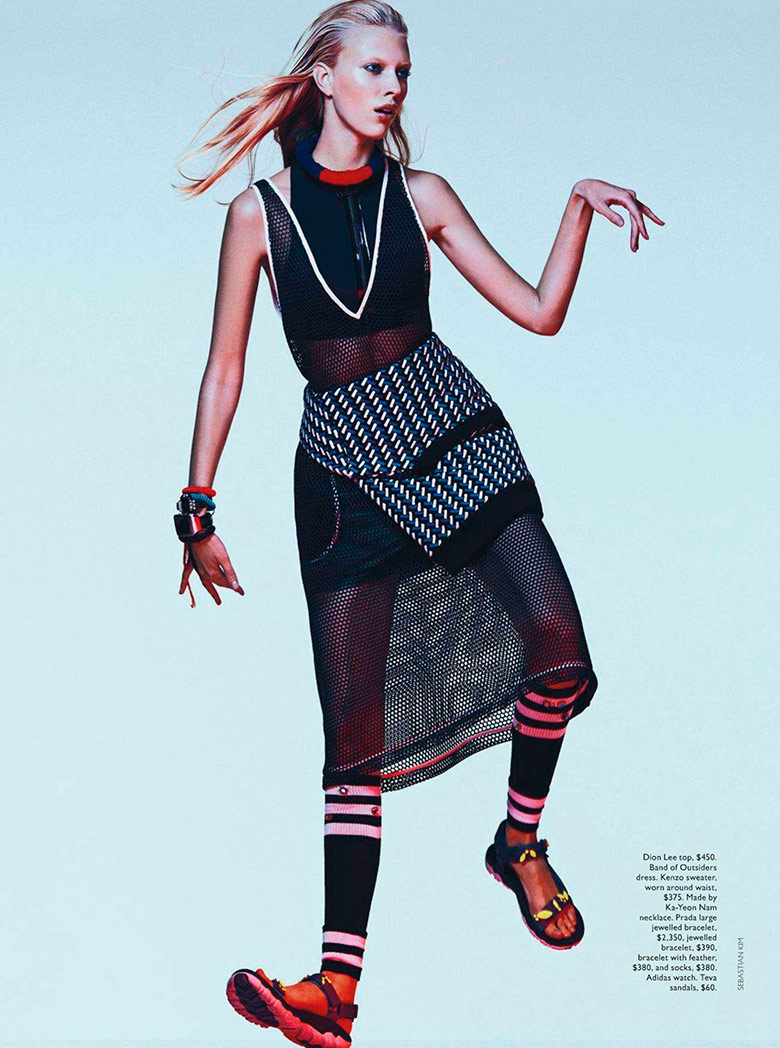 Text by Marija Filipova