The gorgeous Kati Nescher is captured through Karl Lagerfeld's lens when posing for the Spring/Summer 2014 campaign signed the talent himself.
SEE ALSO: Chanel 2014 Pre-Fall by Karl Lagerfeld
Covered in a black biker jacket matched with leather gloves, trousers, a boxy bag and a touch of studs, German model Kati Nescher strikes through and delivers her true star quality while working the Karl Lagerfeld S/S 2014 collection.
It strikes as a sexy but at the same time elegant campaign where the multi talented Karl Lagerfeld has successfully portrayed the new muse of his latest rocknrolla collection through out the tasteful tones of black & white.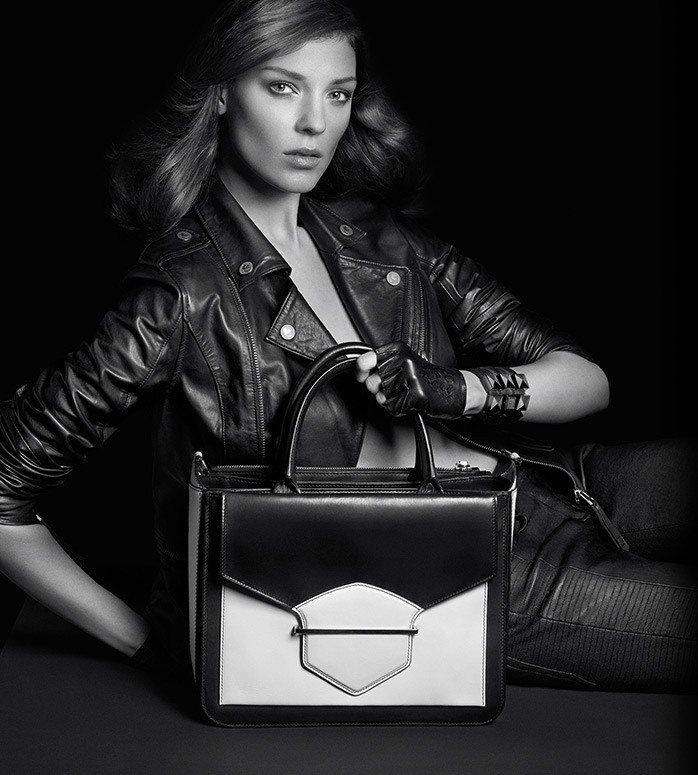 Text by Marija Filipova