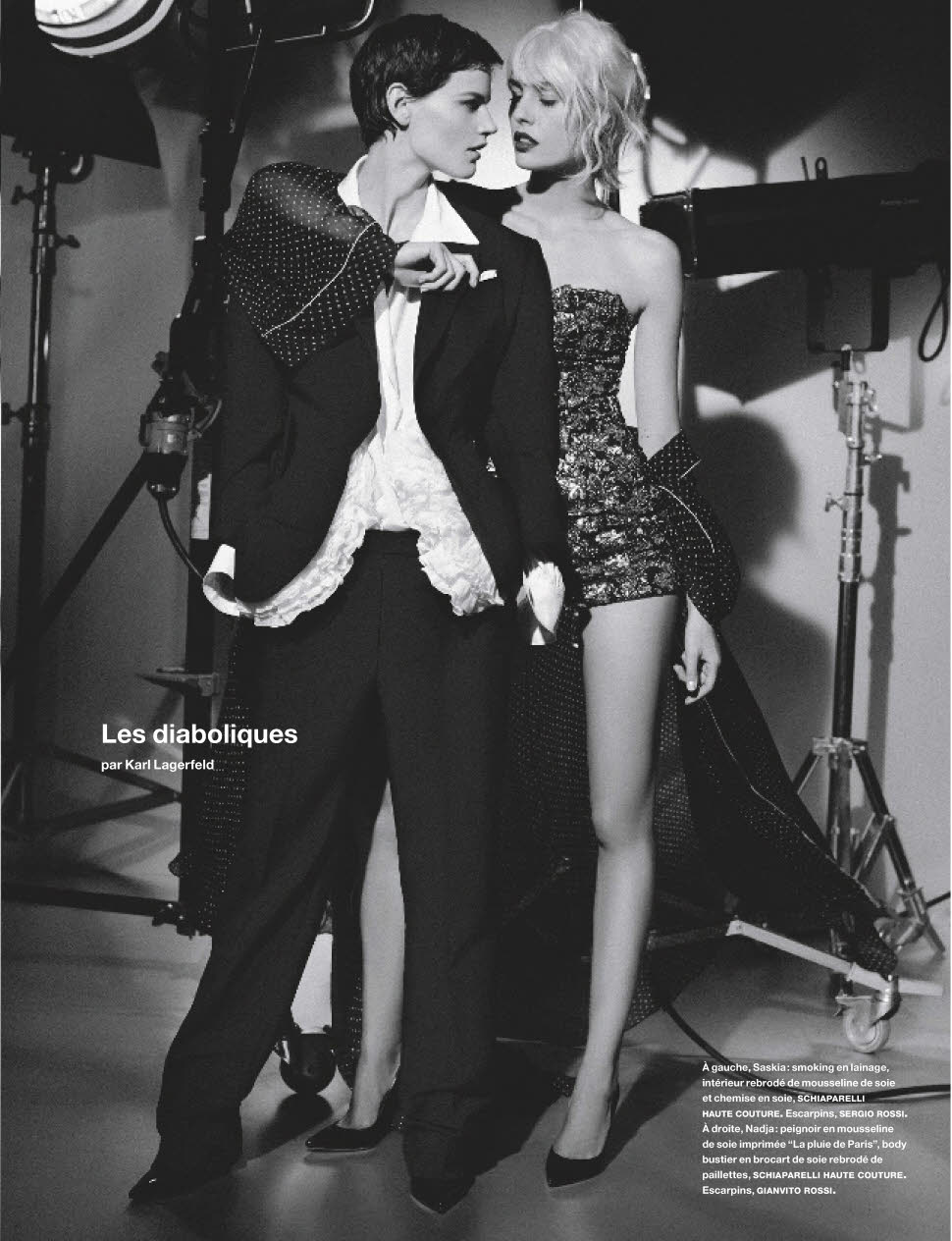 A devilish romance is played out between Saskia de Brauw and Nadja Bender when captured by Karl Lagerfeld for the March 2014 issue of Numeró.
SEE ALSO: Natalia Siodmiak by Benjamin Lennox for Numero February 2014
Karl Lagerfeld's 'Les diaboliques' translation 'The Devils' are acted out by the striking figures of models Nadja Bender and Saskia de Brauw when framing his femme fatale filled editorial for the latest issue of Numeró.
Graced in outstanding couture pieces selected out by stylist Vanessa Metz, including a feathered dress by Chanel, a dramatic gown by Valentino and a cut out white jacket by Dior, the androgynous looking Saskia is taking on the masculine role when framed wearing suited up clothing whilst Nadja has been handed out the feminine part when posing in exquisite gowns for Lagerfeld's lens.
Hair stylist David Mallett has enhanced Saskia's natural short hair with his magical touches whilst creating various seductive hairdos for the graceful Nadja. Adding a red toned pout for Nadja and a slightly shaded eye look for Saskia is make-up artist Tom Pecheux who has together with the team behind Karl Lagerfeld's 'Les diaboliques' successfully created a sexy and somewhat provocative story for Numeró Magazine.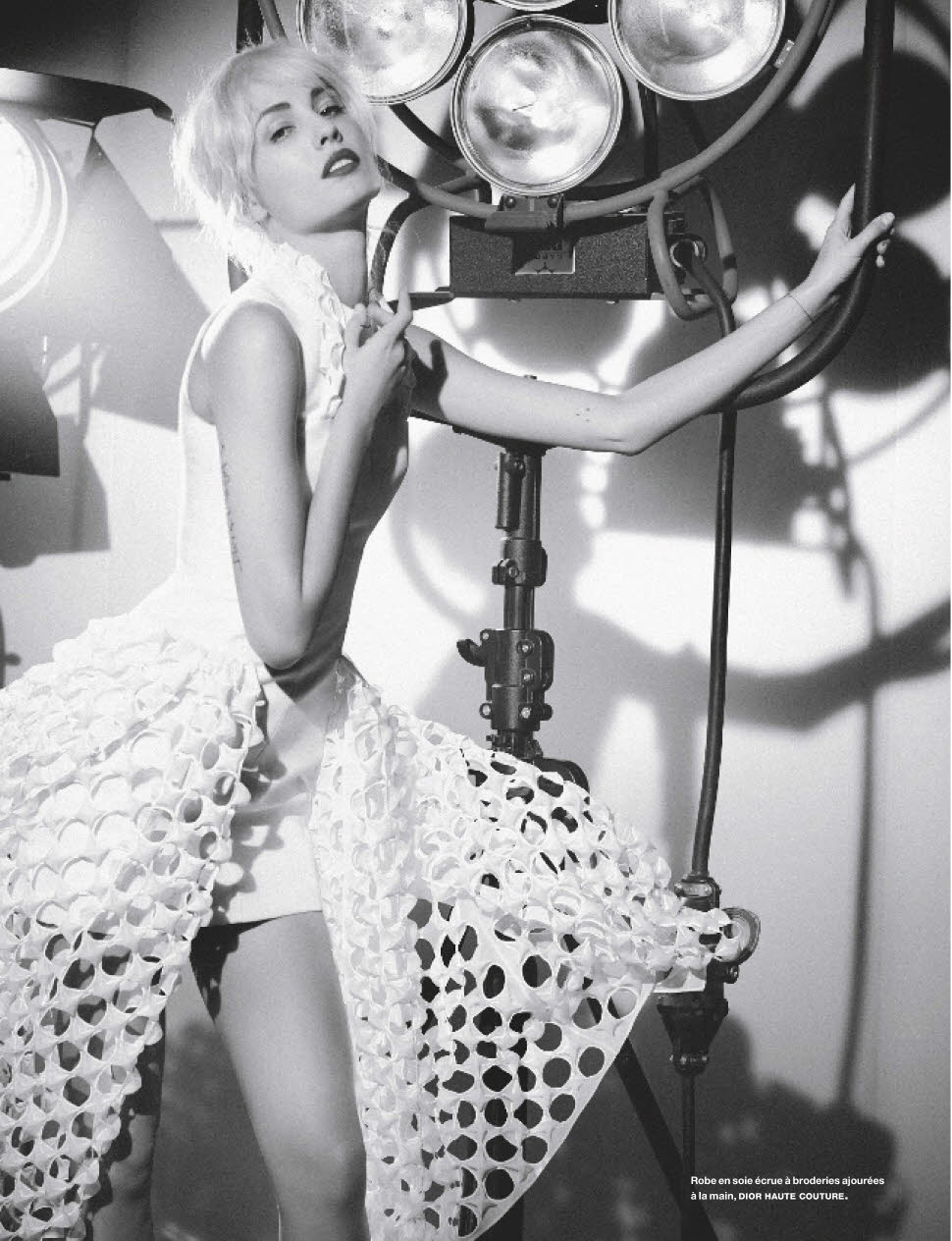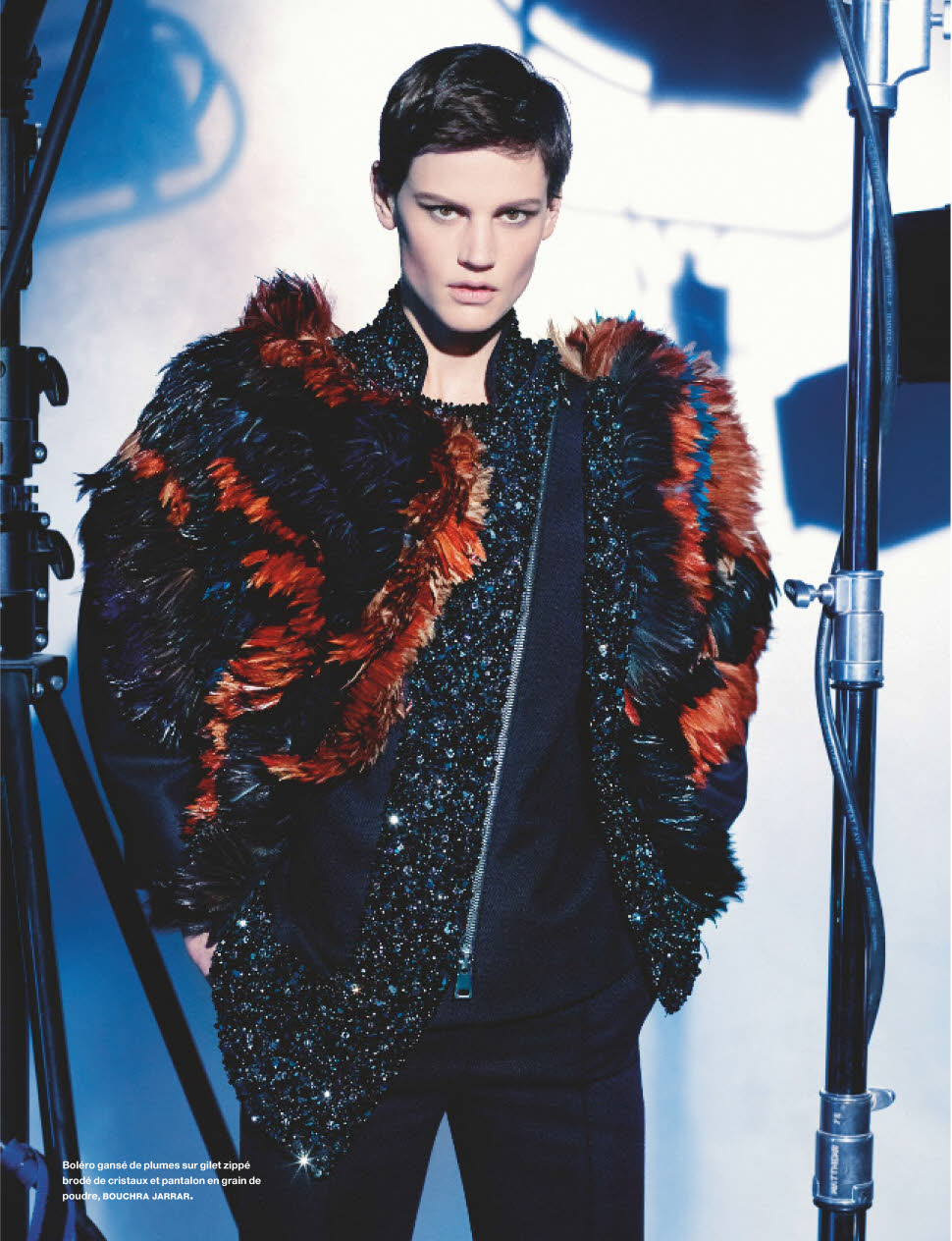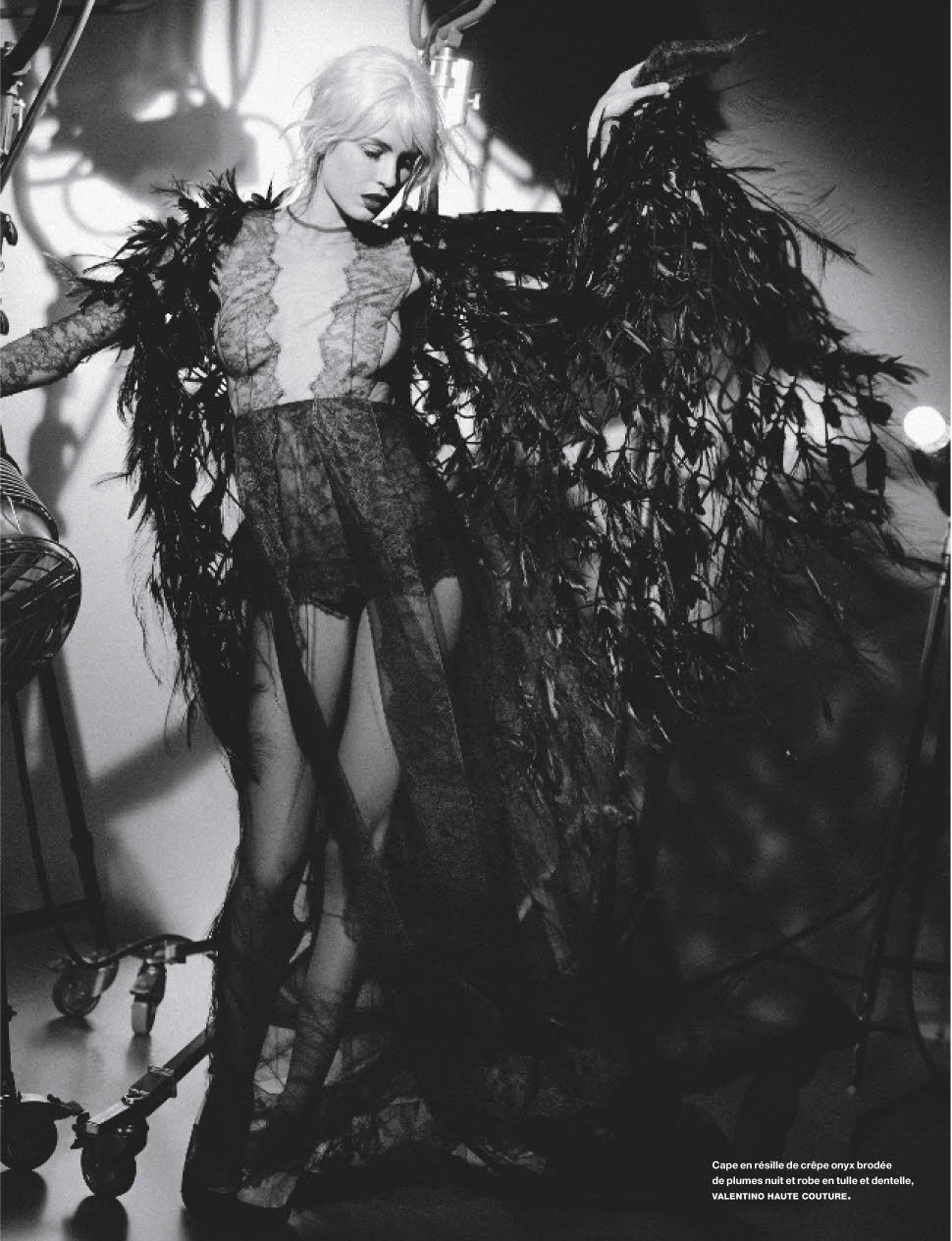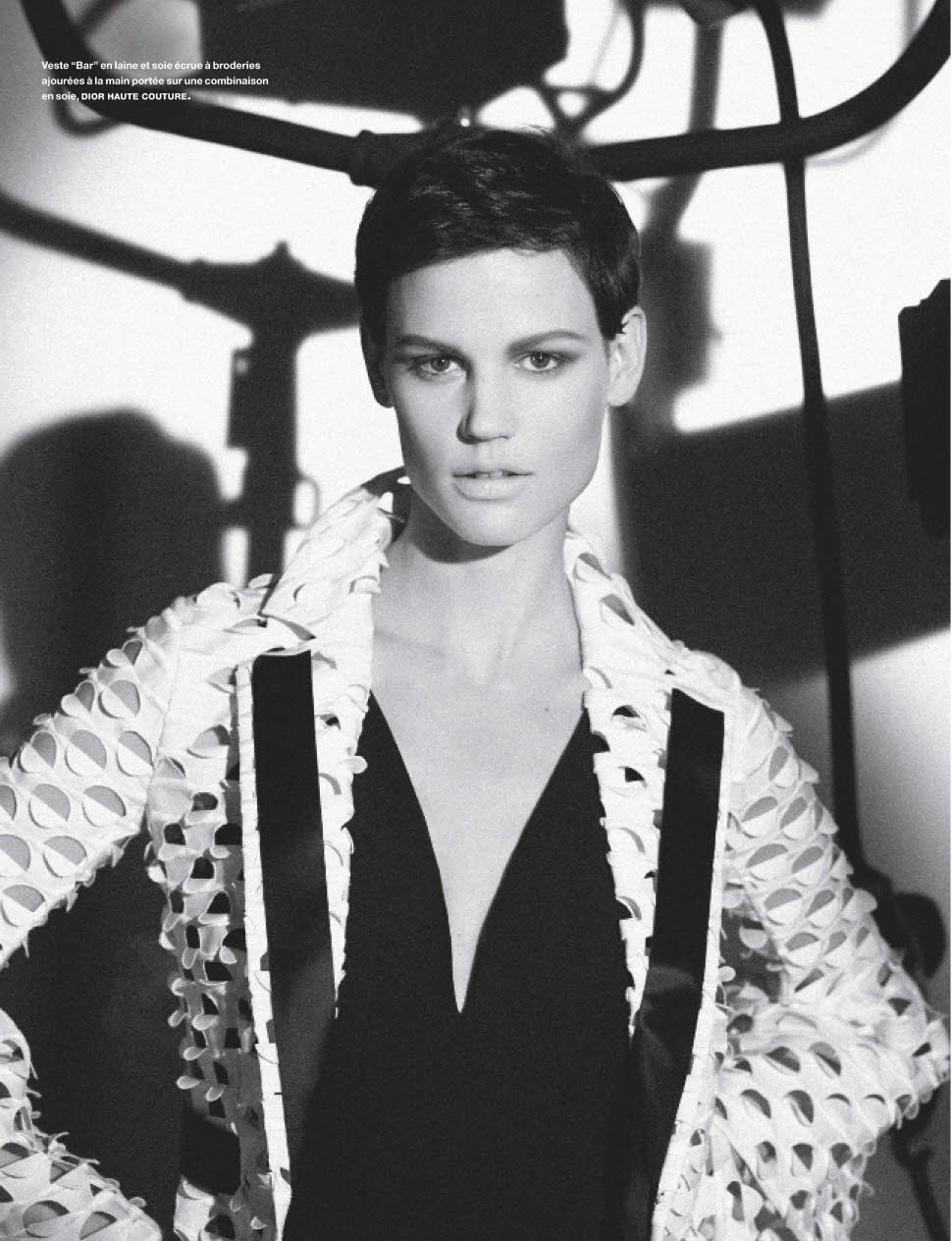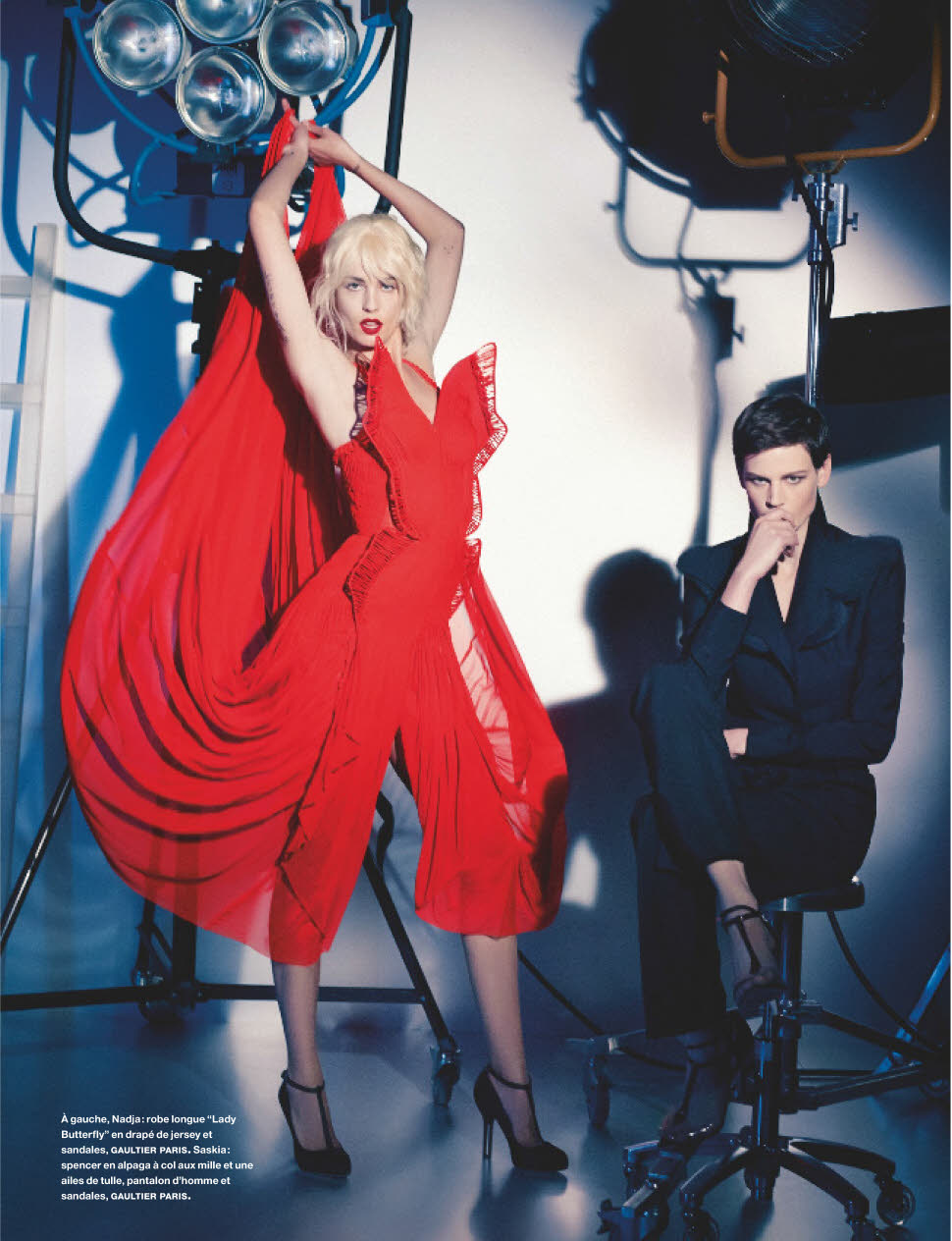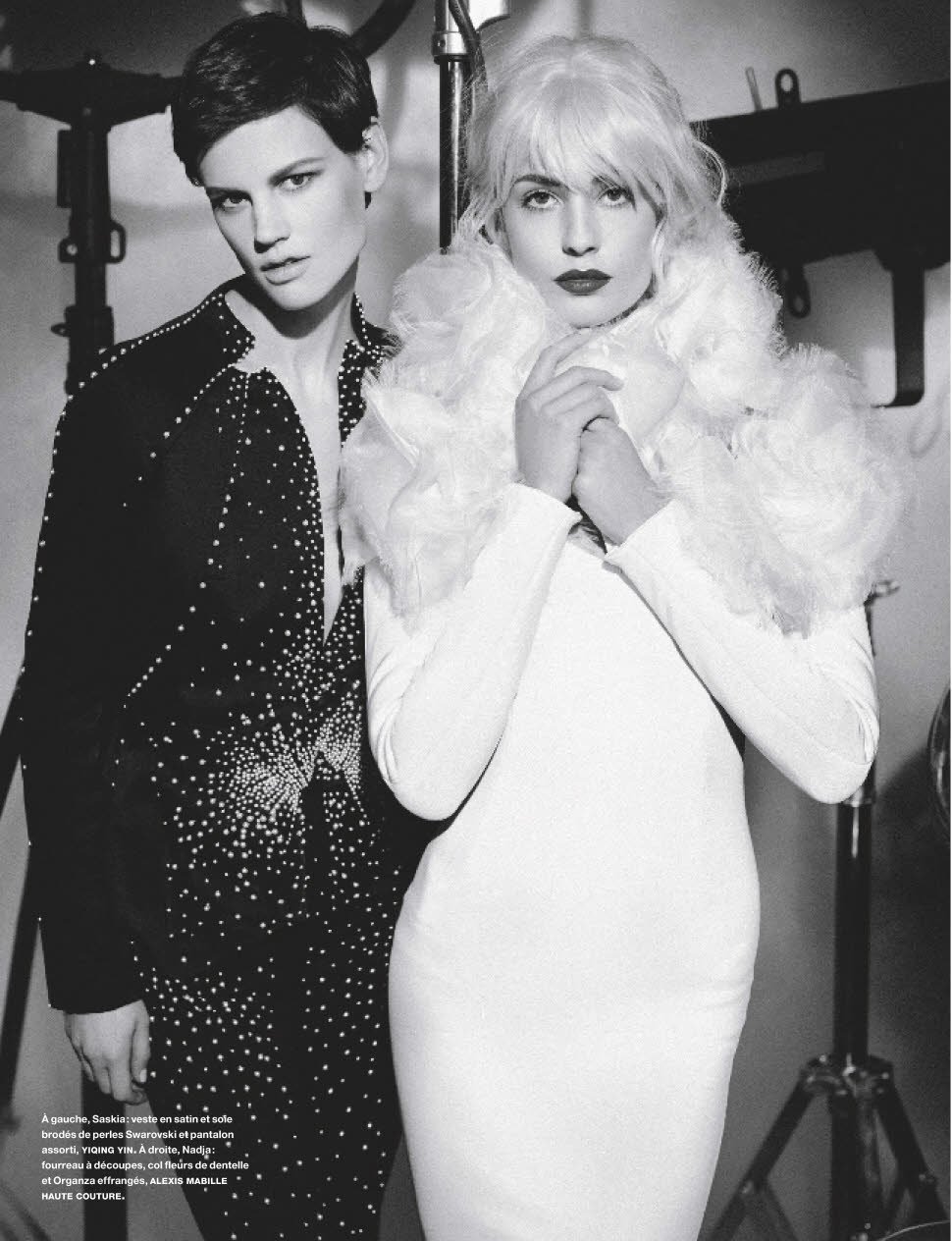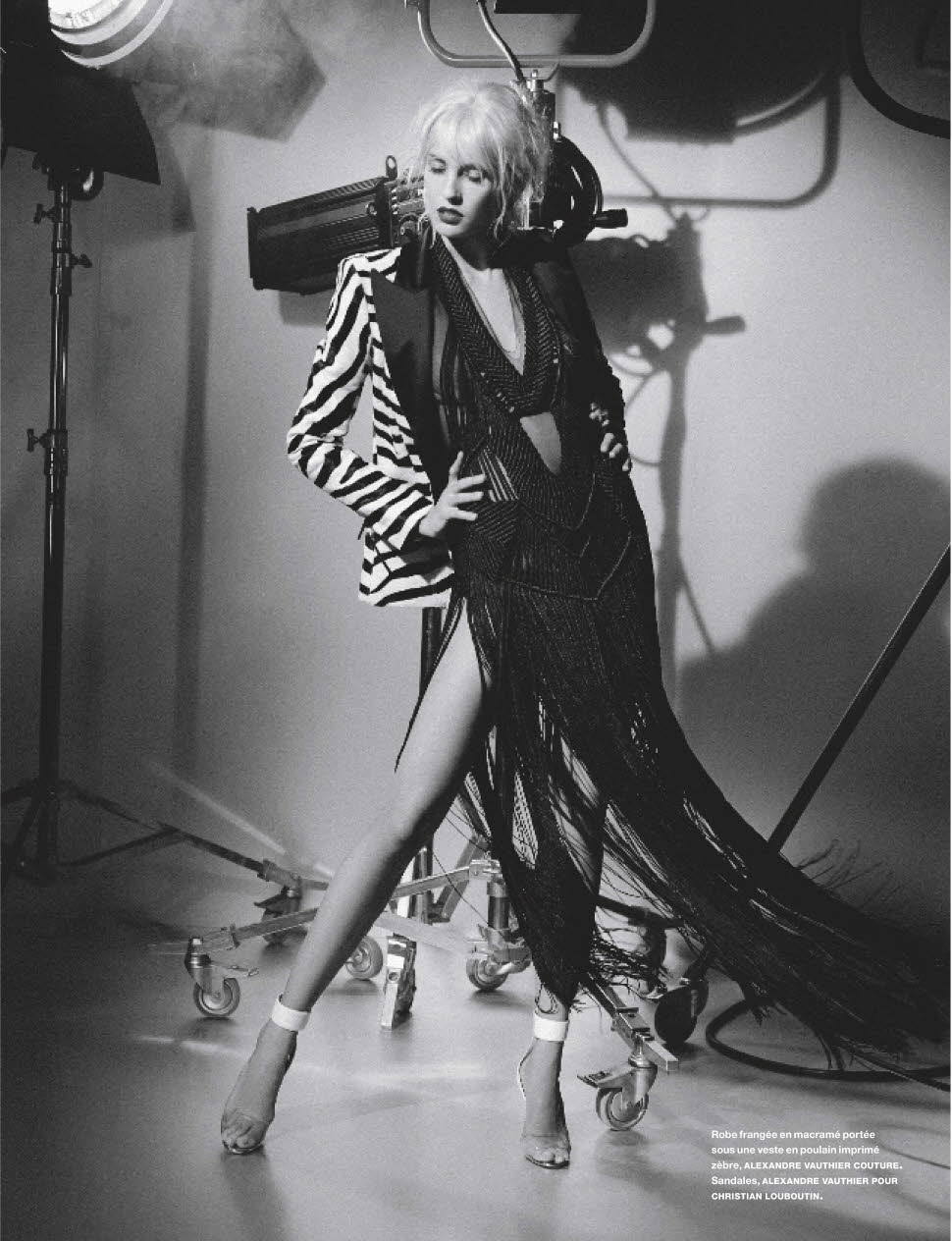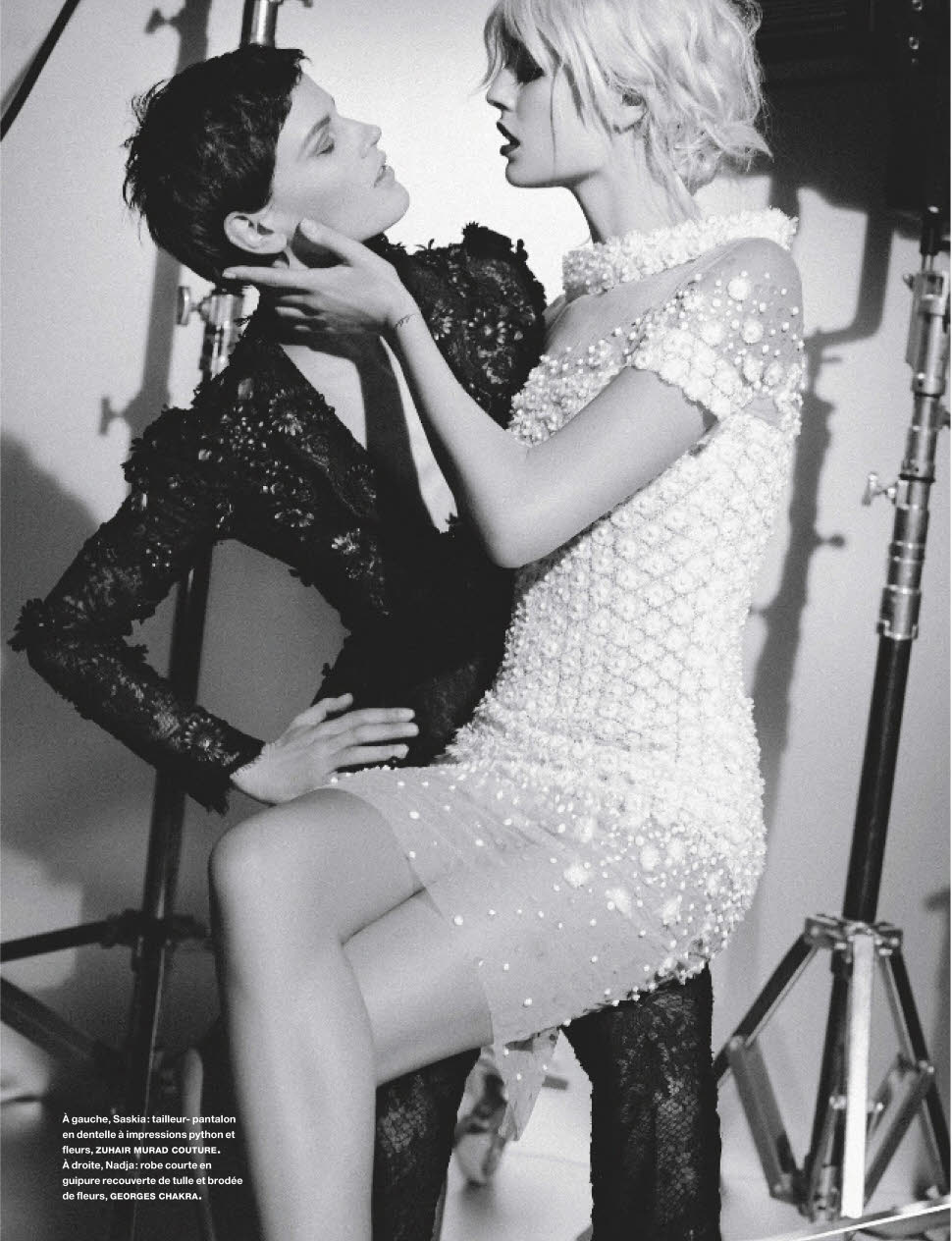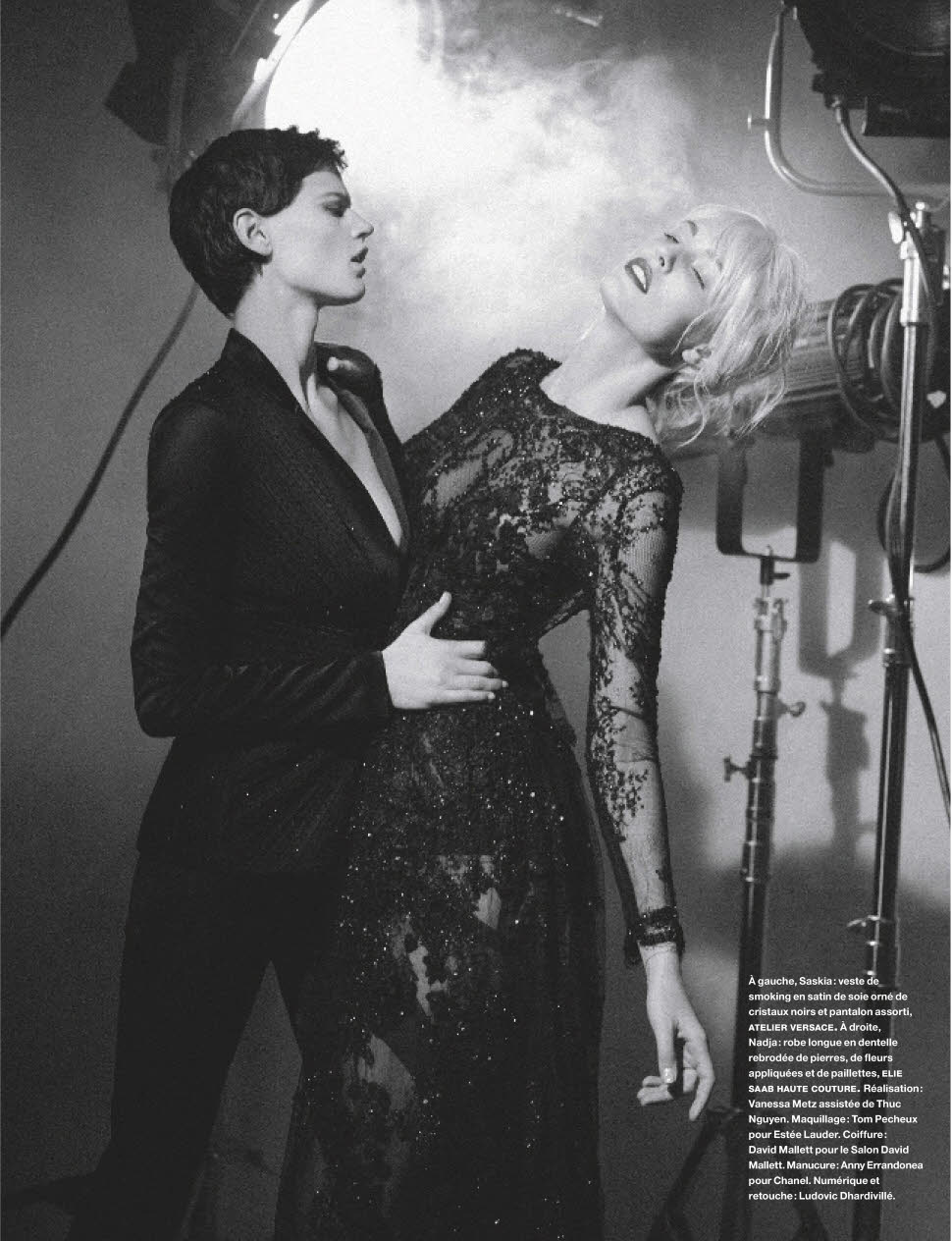 Text by Marija Filipova