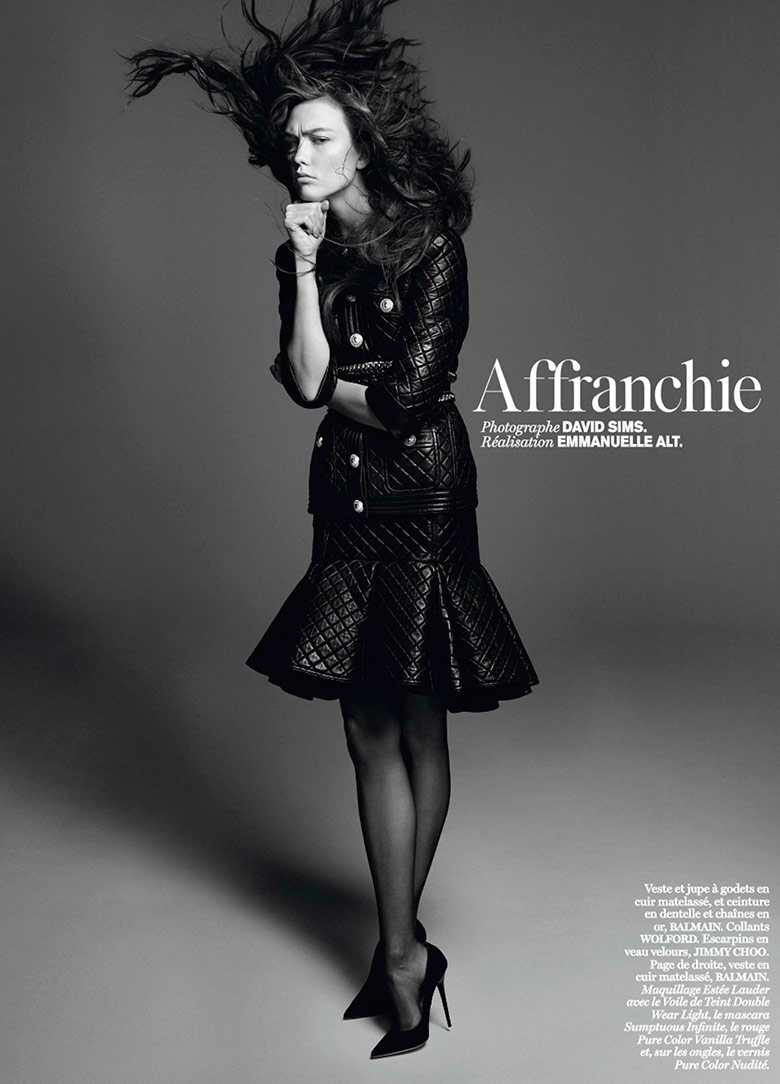 Jocularity meets fashion in David Sims' story for the March 2014 issue of Vogue Paris starring supermodel Karlie Kloss.
SEE ALSO: 'Fatale' by Mert & Marcus for Vogue Paris March 2014
Captured in Sims' black and white style, model Karlie Kloss is working her playful movements when posing in the various textures of black. Styled by one of the greatest style icons of the fashion industry, Emmanuelle Alt, in versatile and unique looking items, Karlie is revealing her skillful modeling when portraying a different persona for each photograph.
Hair stylist Paul Hanlon has graced Miss Kloss in everything from super short to mid-length to dramatic long hair waves whilst make-up artist Lucia Pieroni has created numerous facial looks for Kloss to embody.