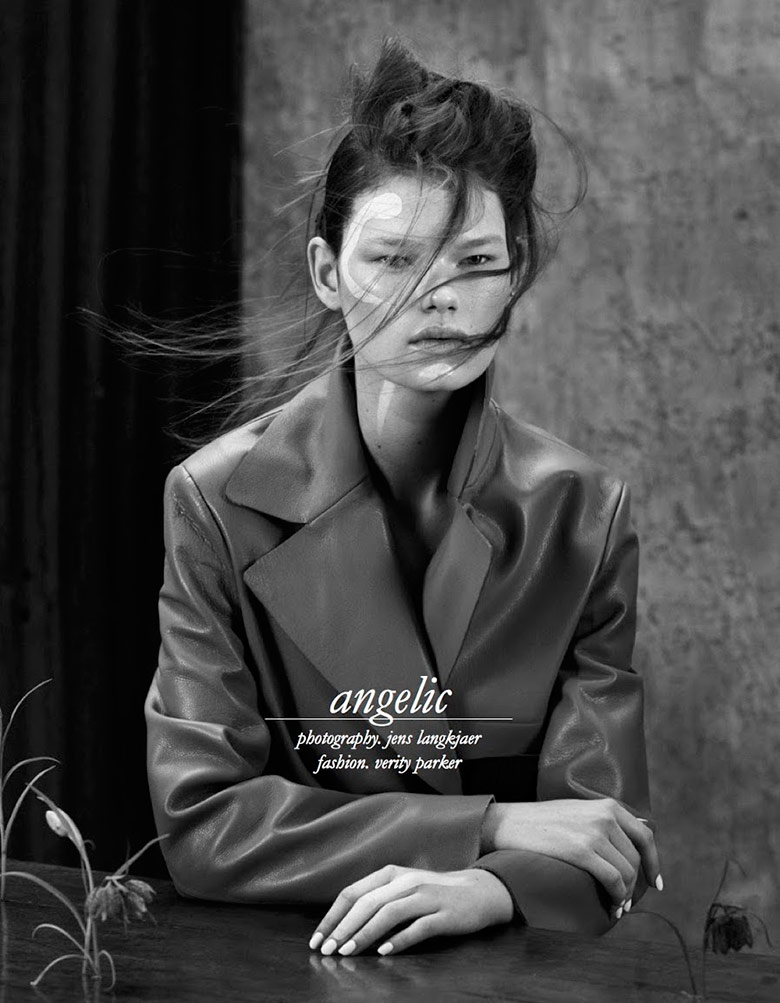 Kelly Mittendorf is framed by Jens Langkjaer for Schön! issue 25. Artistic and very much so angelic, photographer Langkjaer invites us to get a glimpse of his imaginative wonderland starring the American sweetheart. Along with playful clothing styled by Verity Parker, a creative paint job by make-up artist Nami Yoshida and several different hairdos signed Teiji Utsumi, Kelly looks striking when portrayed as the center of Jens' art pieces. Captured in front of a romantic blue sky and a black & white scenery, Mittendorf is revealing harmonious expressions along with her effortless poses.
SEE ALSO: Kelly Mittendorf by Hong Jang Hyun for Mixt(e) S/S 2014
Designers including Sonia Rykiel, Fendi, Calvin Klein Collection, Maison Martin Margiela and Alexander McQueen have all contributed to the story with some of their finest clothing. From white simple shirts to bulky knits and graceful tops, stylist Parker has truly fulfilled the heavenly artistic vision Langkjaer was passionate to deliver for Schön! issue 25.