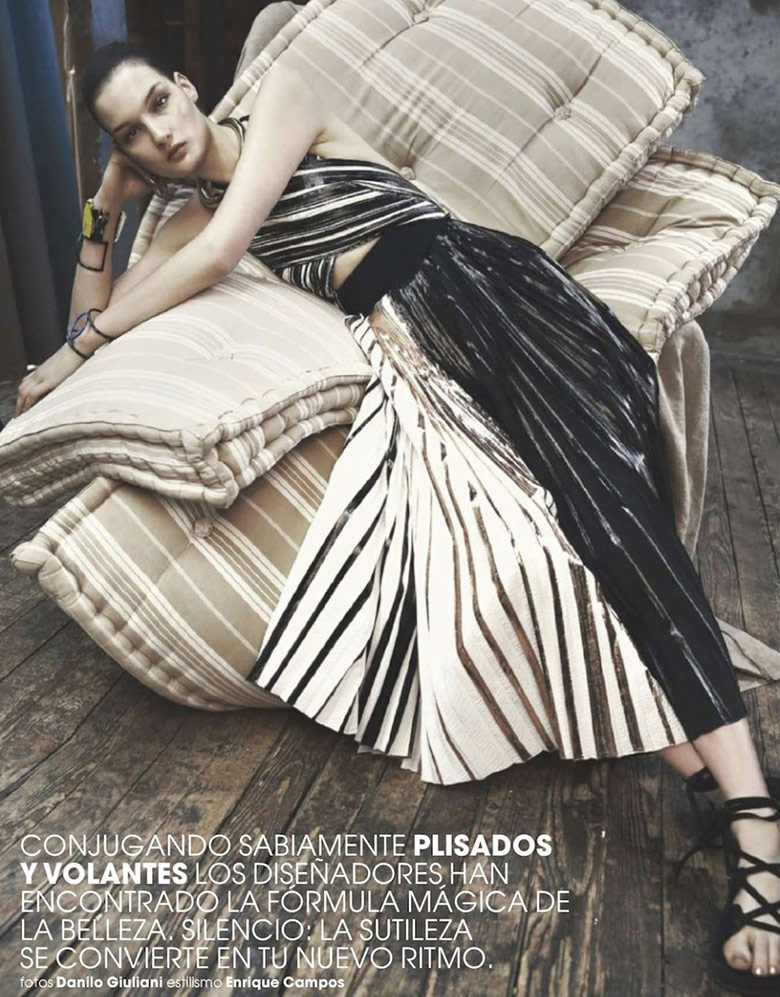 A harmonious and somewhat delicate portrait of the Finnish Kirsi Pyrhonen is captured by Danilo Giuliani for the March 2014 issue of Marie Claire Spain.
SEE ALSO: Kirsi Pyrhonen for L'Officiel Italia December 2013
Golden frills and glitzy textures are presented through out the slim figure of model Kirsi Pyrhonen when lensed for the latest issue of Marie Claire Spain. Styled by Enrique Campos in graceful and elegant clothing, Kirsi is perfectly fitted for the part of the polished high-end fashionista.
Responsible for the slicked back hairdo is hair stylist Olivier Lebrun whilst make-up artist Michelle Rainer has worked with brown shades to create an effortless and luxurious look for the striking, Kirsi Pyrhonen.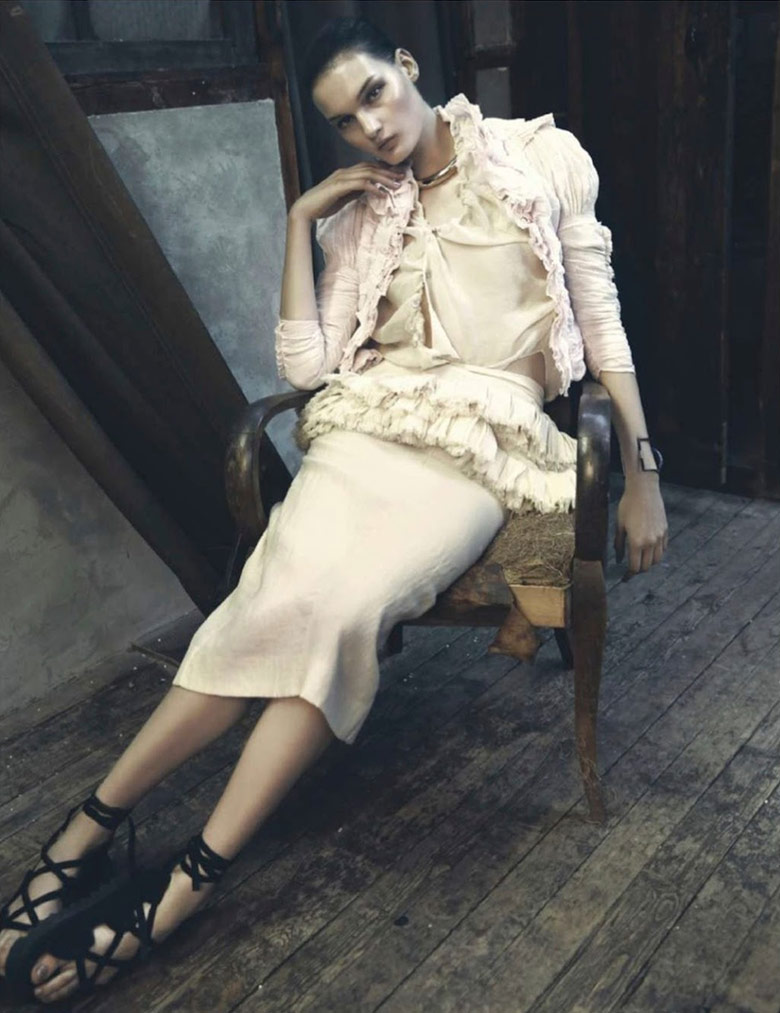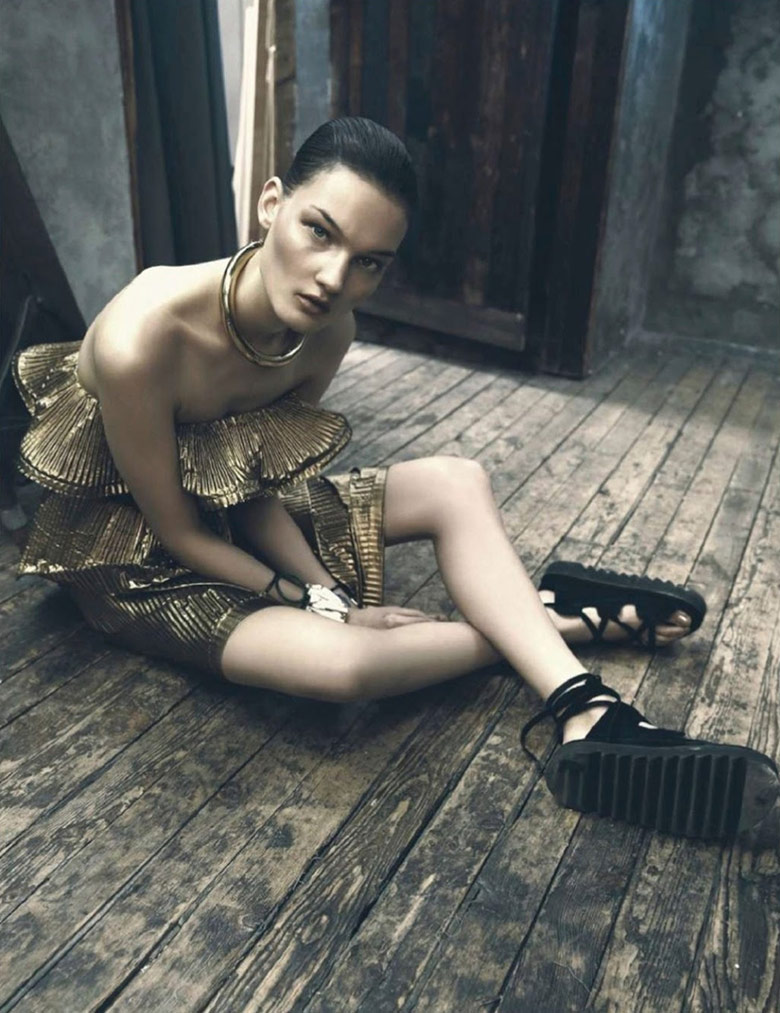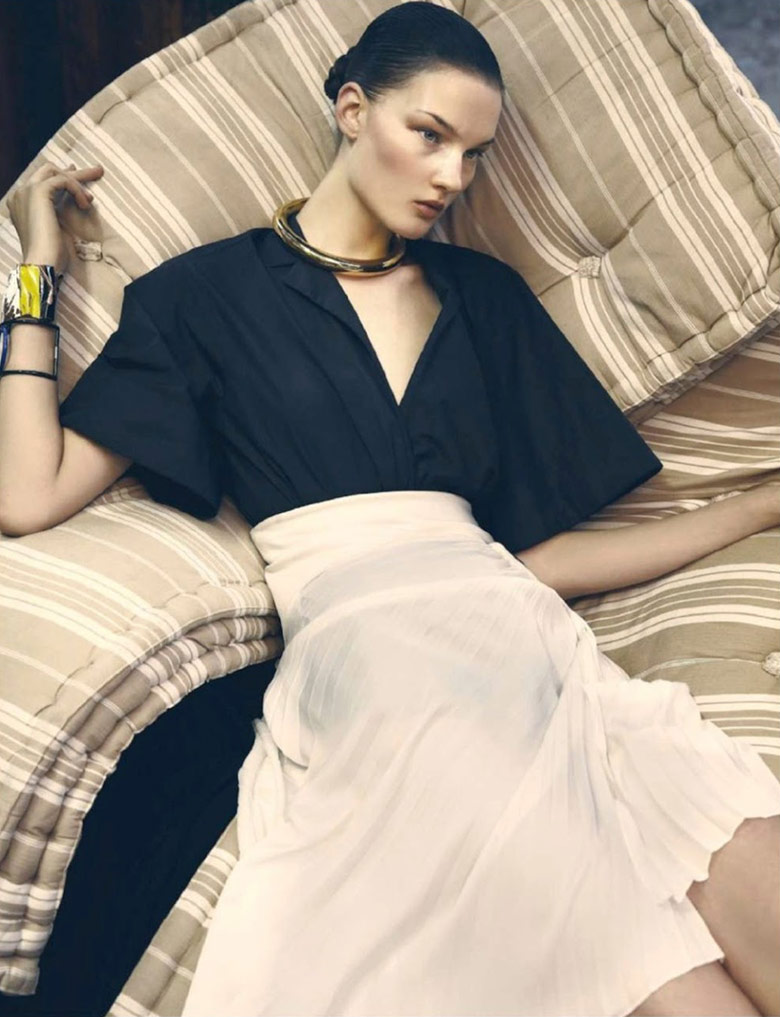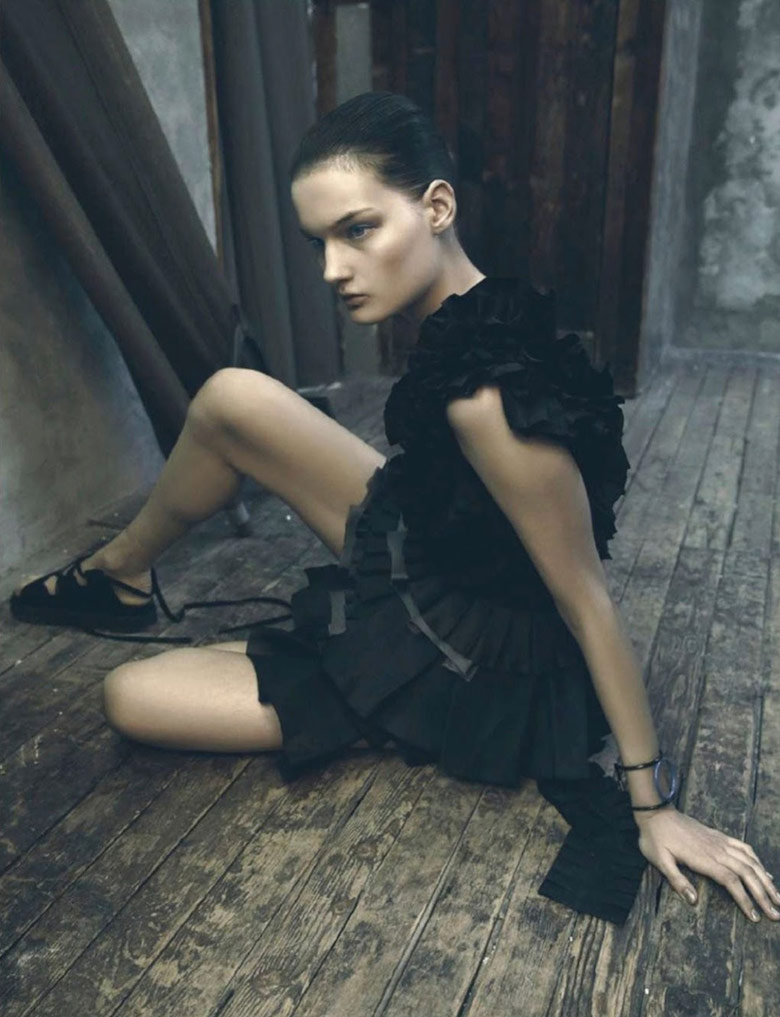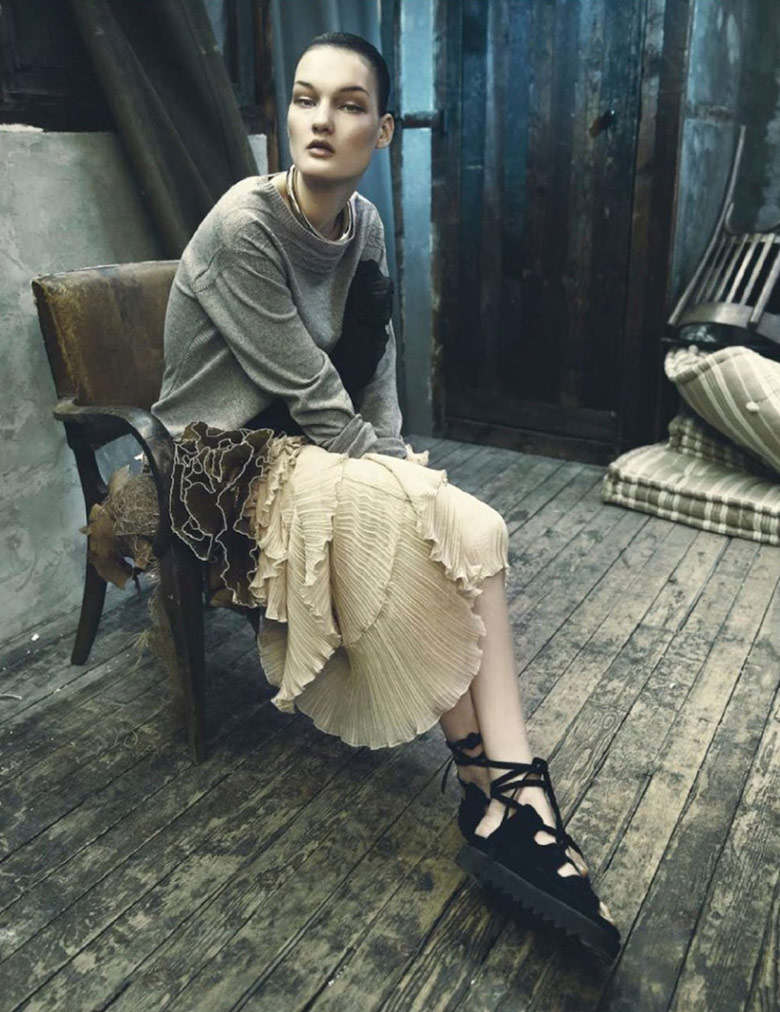 Text by Marija Filipova