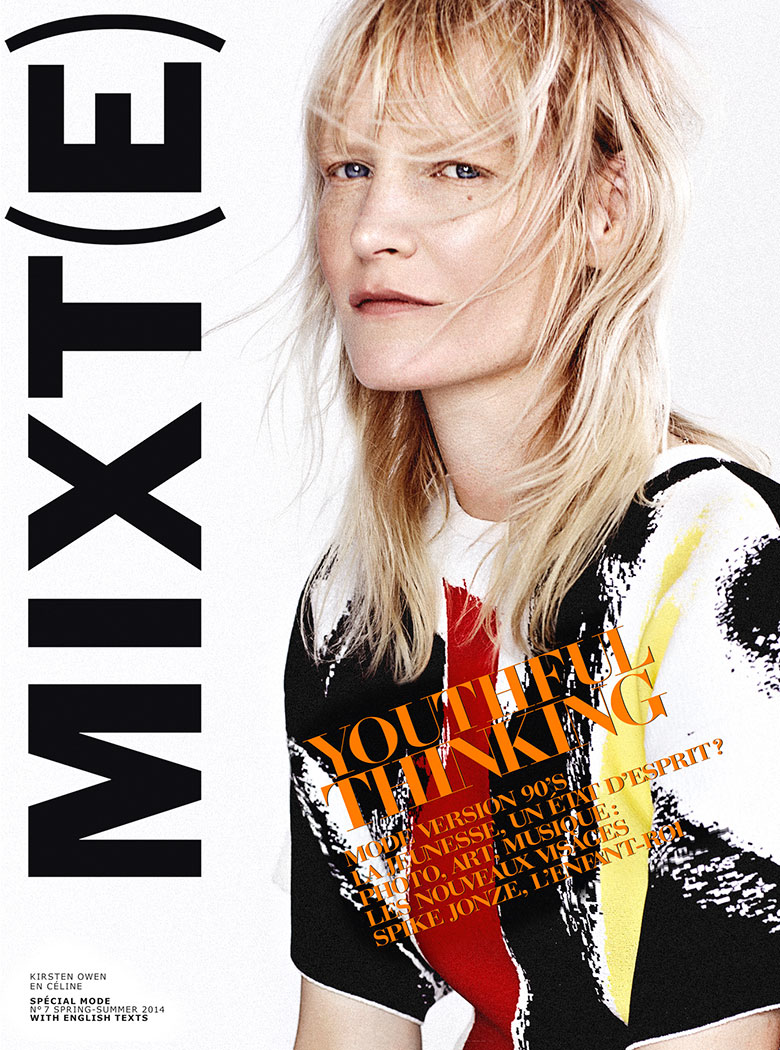 Kirsten Owen's blonde nature is captured by Emma Tempest for the cover of MIXT(E) Spring/Summer 2014.
SEE ALSO: Carola Remer for Mixt(e) Fall/Winter 2013
A youthful Kirsten Owen is seen wearing a colorful and abstract top styled by Camilla Pole when posing for MIXT(E). Captured against Emma Tempest's white studio, Owen's vibrant clothing truly embodies the contemporary artistic feel of the magazine cover.
Make-up artist Mel Arter has kept Kristens' facial features fresh and natural while Teiji Utsumi has worked with Owen's blonde hair flow, creating a summery but at the same time edgy look to go with MIXT(E)'s effortless modish feel.
Text by Marija Filipova