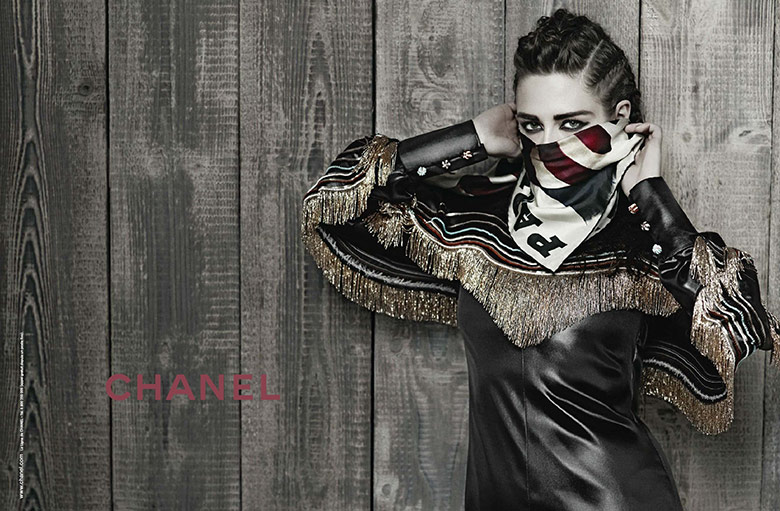 She has been in the hands of the French fashion house Balenciaga for quite some time, with her twilight stardom together with her photogenique features it didn't take long before the 'Kristen trend' would catch on. Landing one high-end campaign after the other, Kristen's next facing of the camera would be for the brilliant Karl Lagerfeld as he had made an official statement last December that the tomboy will go French chic as the new face of the label's pre-fall 2014 campaign.
SEE ALSO: Lindsey Wixson & Sasha Luss by Karl Lagerfeld for Chanel S/S 2014
Taking on the brand's Dallas inspired collection, filled with tassels, cowboy boots and western collars, Kristen is lensed by Lagerfeld whilst posing in the exquisite clothing against a wooden wall graced in the classic western style. With Lagerfeld's clear vision for his new Wild Western line, till the point that we wouldn't get surprised if the man of movie Western himself, Clint Eastwood would be lurking behind the wall, (looking fly in a Chanel cowboy hat, of course!) the presence of the fierce and dynamic soul of Miss Stewart truly compliments the fearless essence of Chanel's latest collection, therefore we gladly welcome this companionship, it is with no doubt, a true match.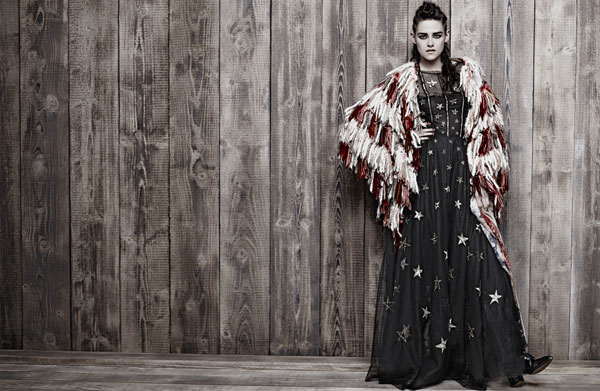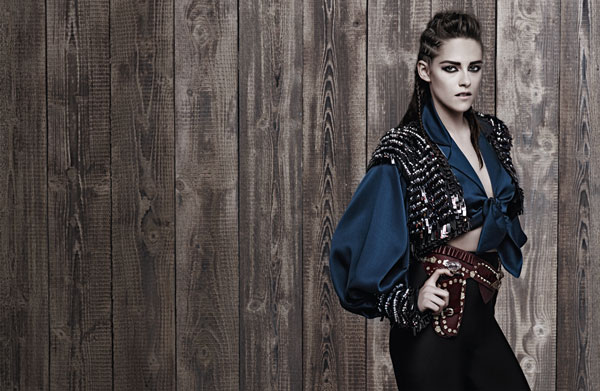 Text by Marija Filipova