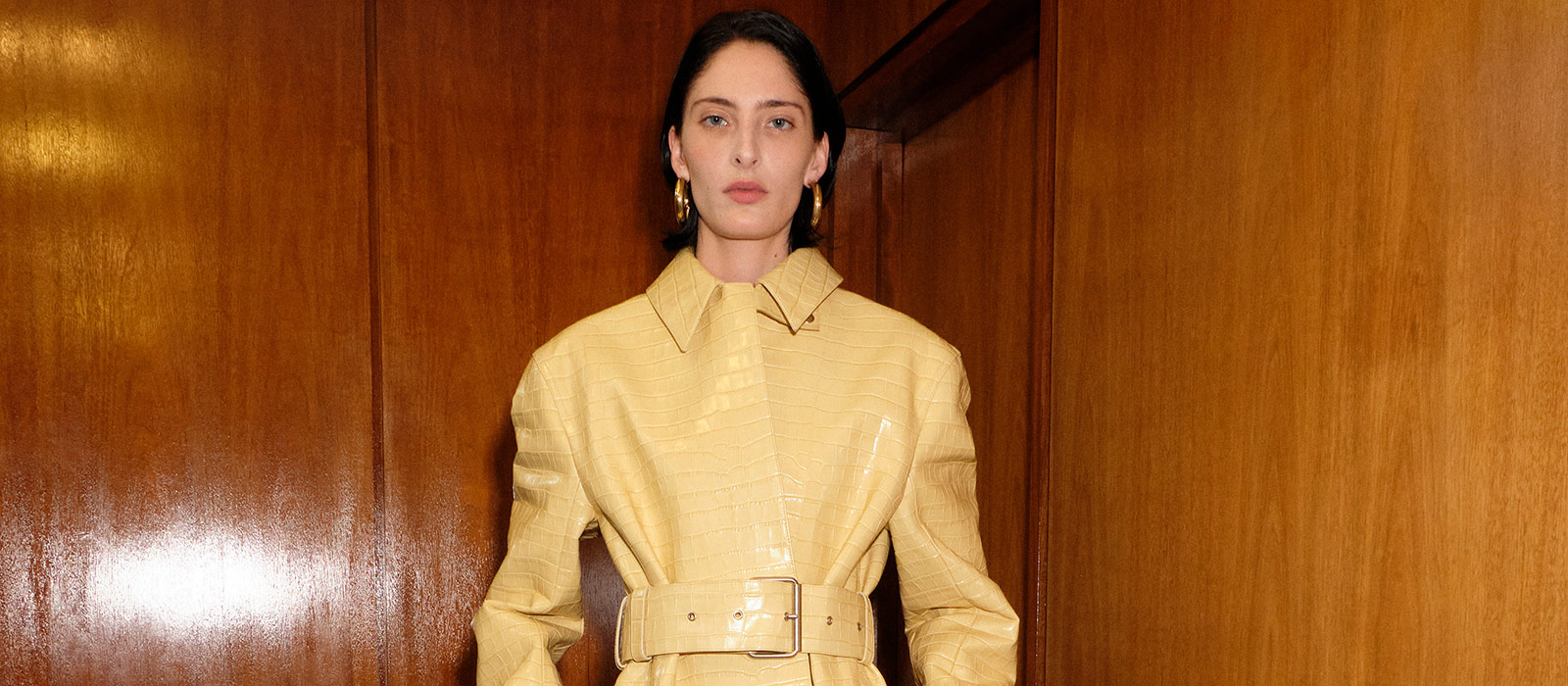 KWAIDAN EDITIONS
Fall/Winter 2021

The furniture may have moved, the wallpaper may have stripped down to wood — but the Kwaidan Editions woman from 6 months ago still resides in her "Psychic House". For Fall-Winter 2021, a sequel collection, she uses the empty spaces and each room in this psychic space to furnish and fulfill her own desires. For the second time, creative director Léa Dickely aims her lens at her own creations and casts our recurring heroine in 27 looks. In Kwaidan Editions' world of interiors, where each chamber holds a specific tone and emotion: what has changed?
Wooden corridors and plastic-covered couches are shielded from human touch. Stuck in a cinematic time-loop, she wanders through the rooms to reveal different personas: the "teenaged woman" looking to escape the domestic home, the latex-clad assassin methodically playing out her fantasies, a woman calculating what feels good against her skin to preserve herself in a world that no longer offers any guarantees.
Finding resonance with British artist Rachel Whiteread, whose translucent sculptures give form to in-between spaces, the overlooked and the invisible, Léa Dickely molds latex as an artistic medium and into a character of its own. Here, the woman envelops herself in latex to a point where she can no longer tell where her skin ends or begins. She melds with the latex tights and coats as if she were dipped in a pool of buttery wax or black ink, momentarily losing herself in her own world, invisible to her surroundings. She is in someone else's skin, a ghost of her former self.
In some rooms the woman needs something warm, lush and soft against her body to mimic the human embrace. She wears coats fashioned out of blankets, quilted dresses, and padded skirts and shirts made from interior upholstery, all the comforts of home wrapped around her body. She envelops herself in four different bright yellow and crimson floral prints, all hand-drawn by Léa, along with ice cream colors of dusty pink and vanilla beiges created from the nostalgia of her childhood. But, when she stares closer at her clothes the colors become more strident, the hand-drawn prints threaten to overwhelm.
---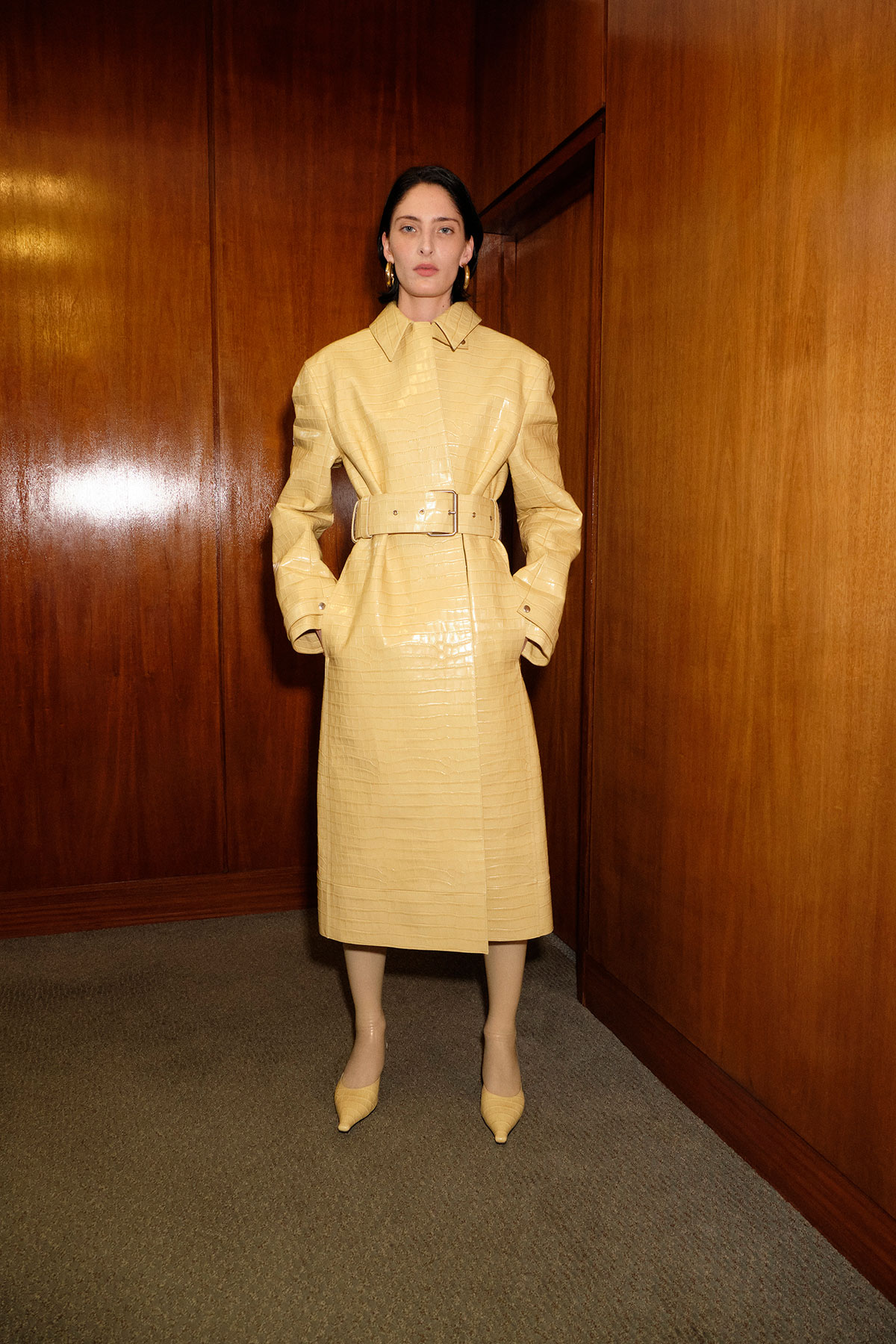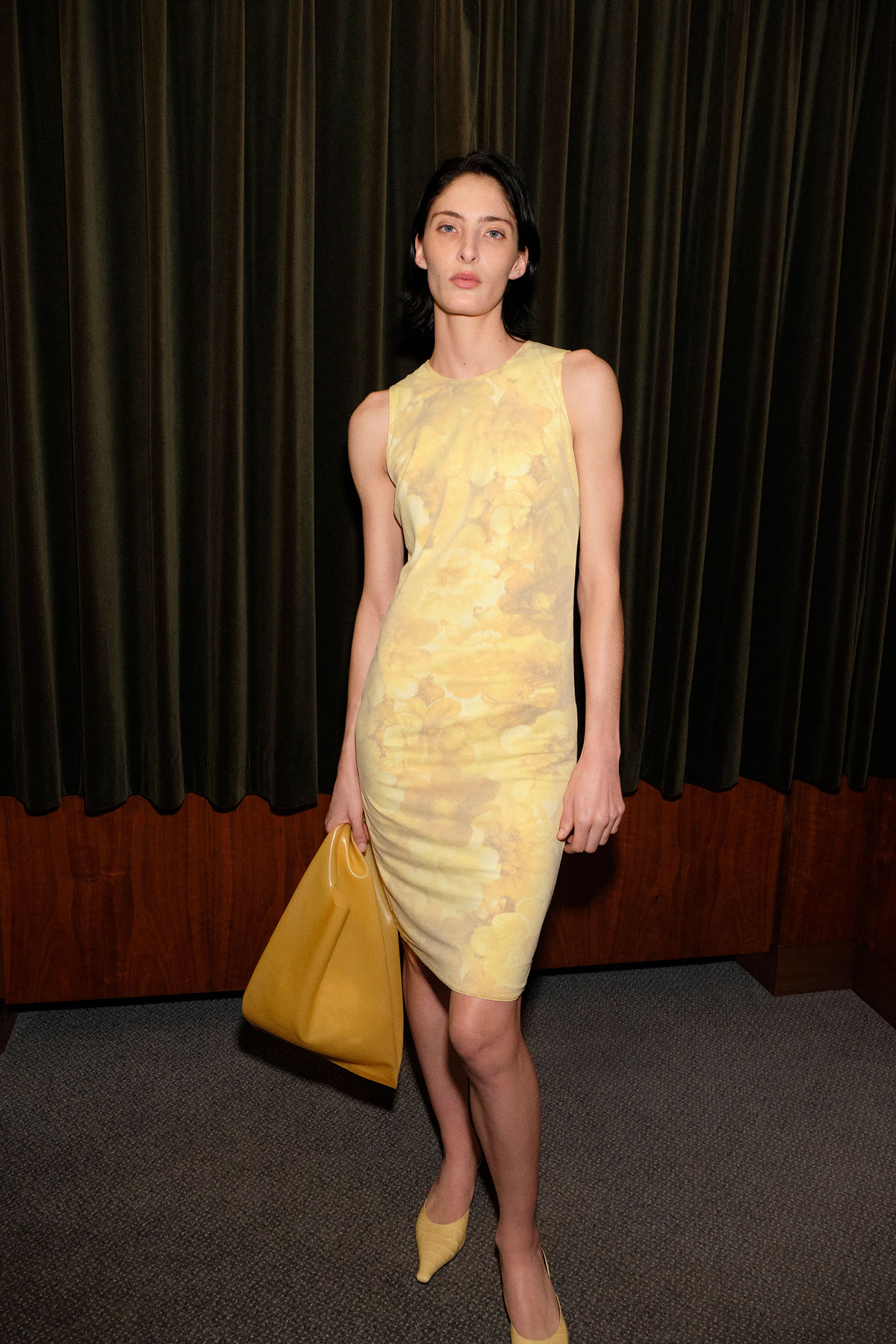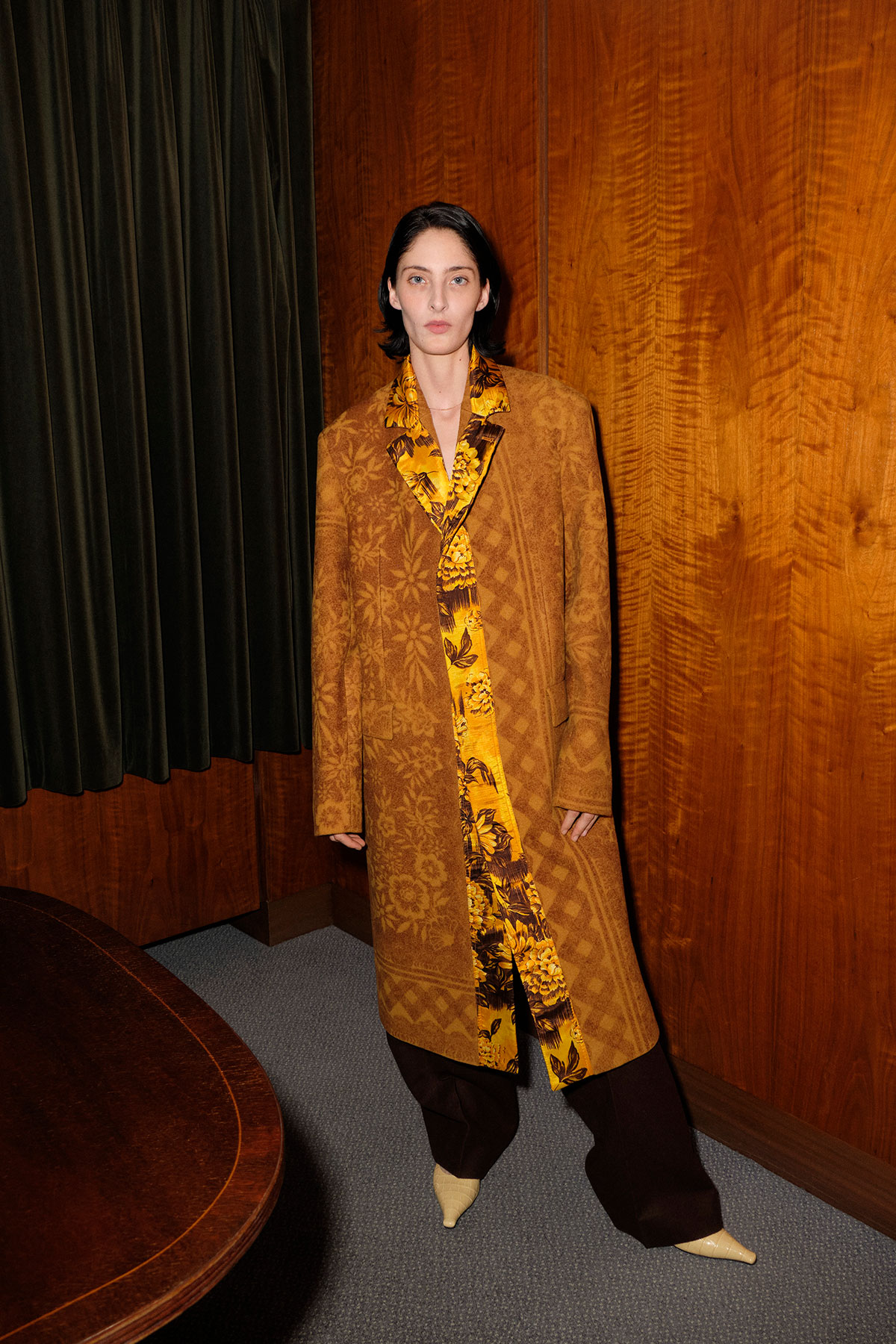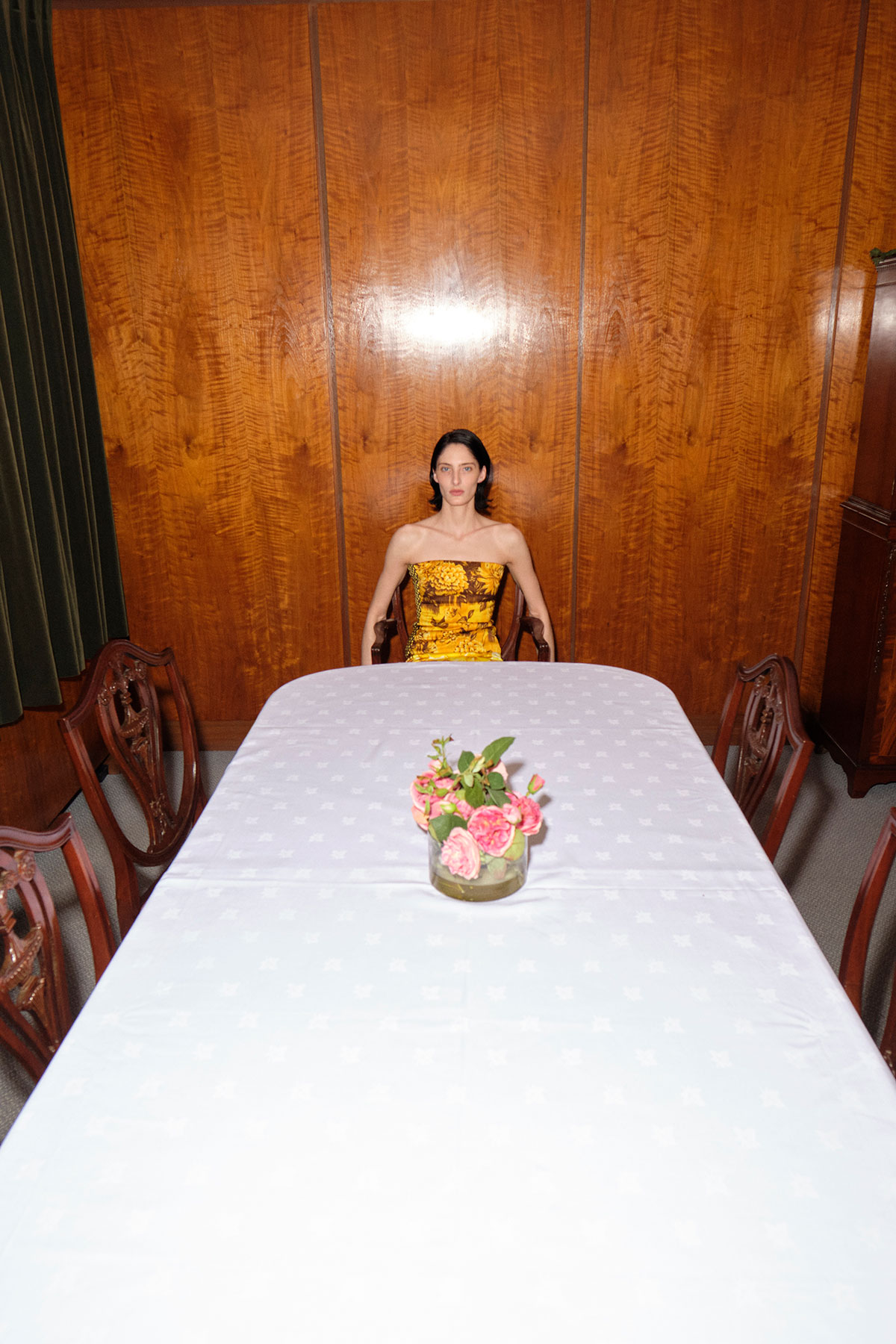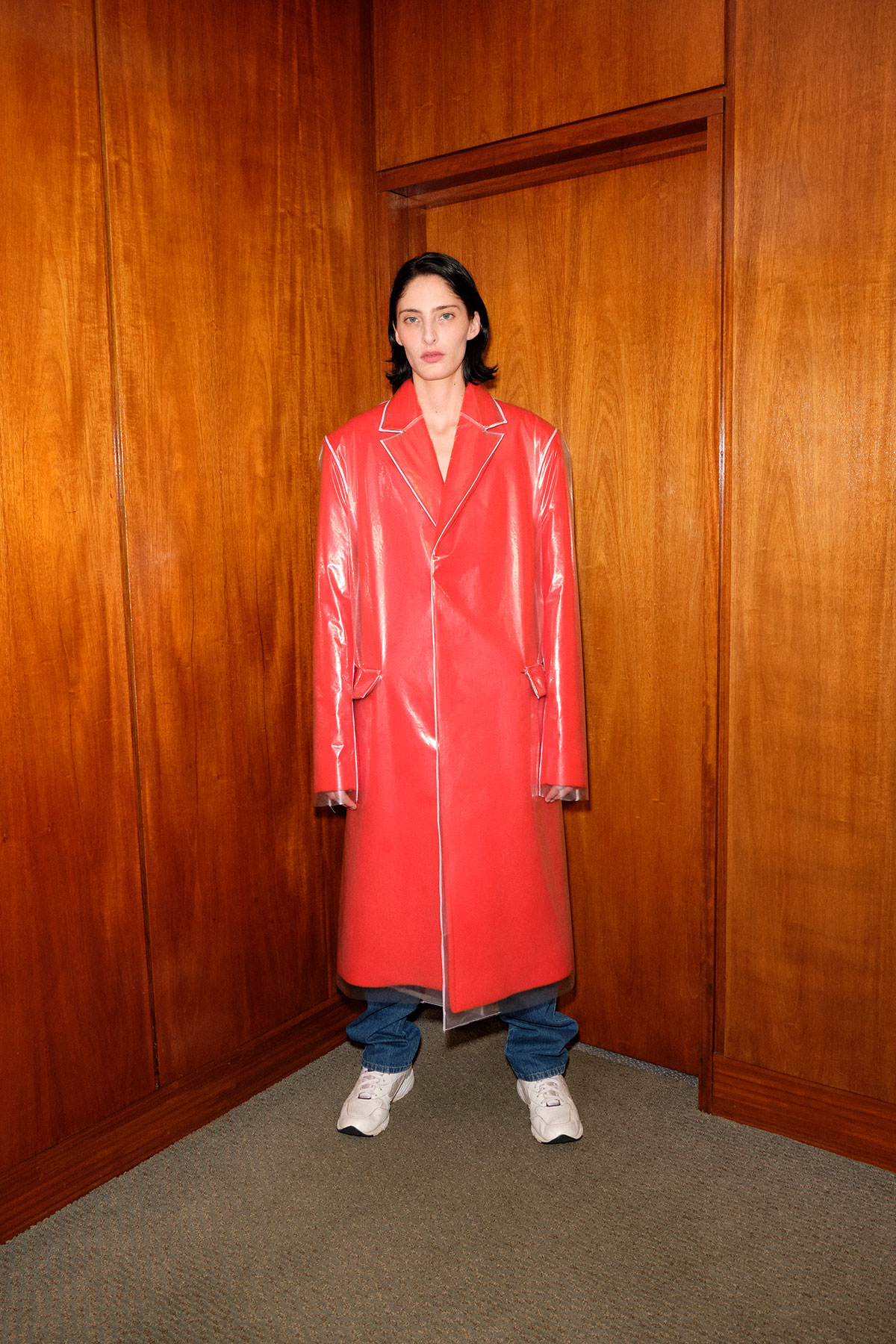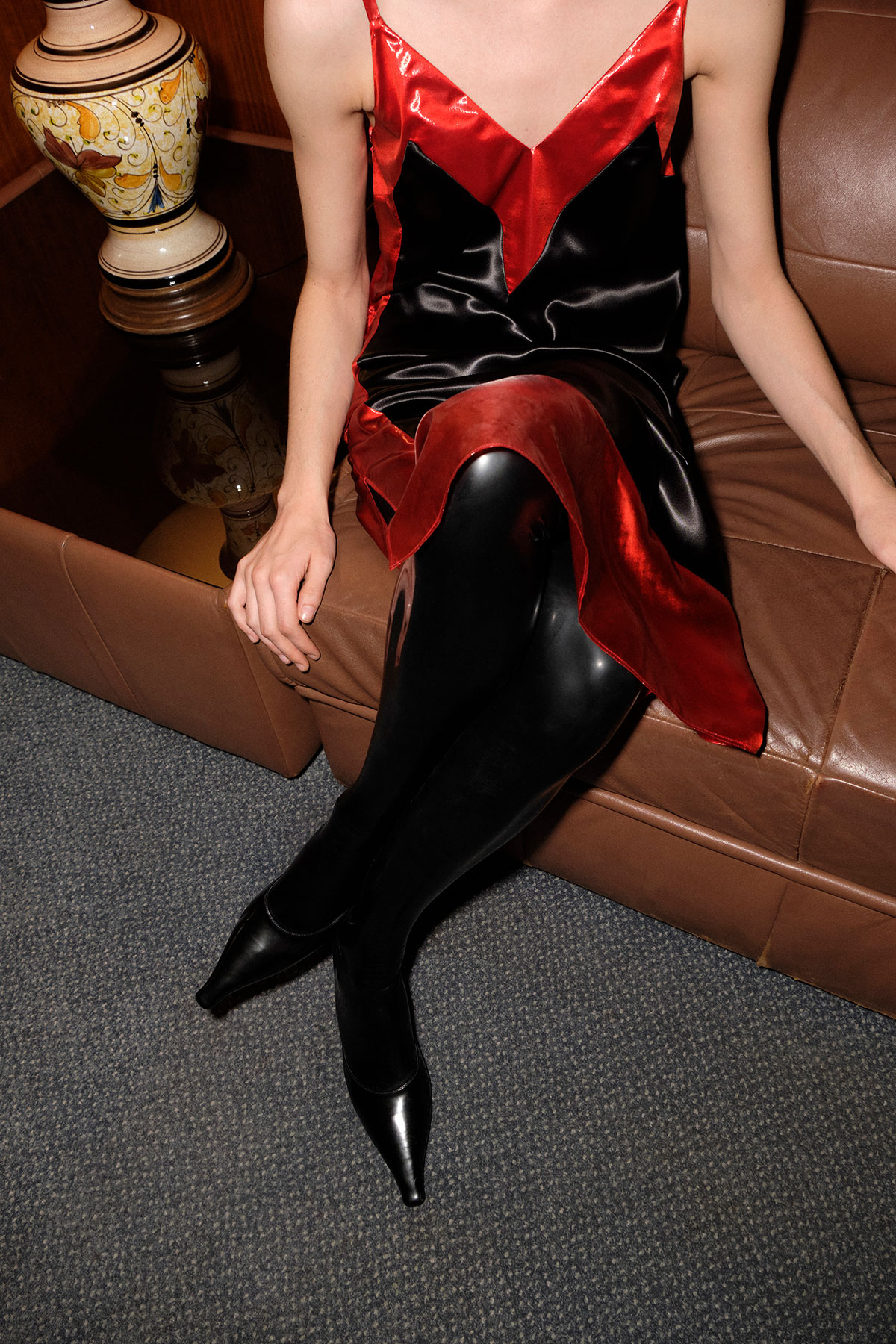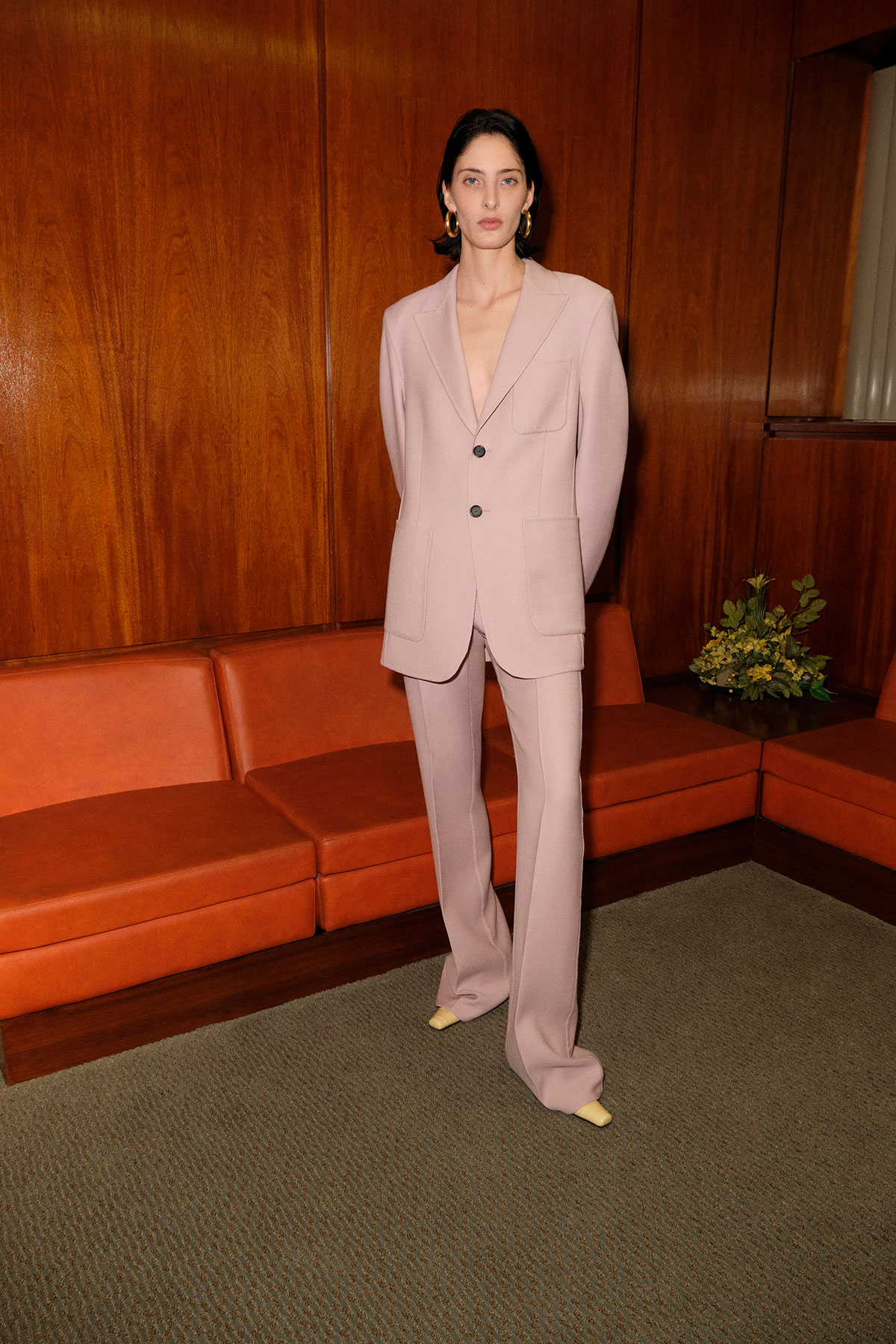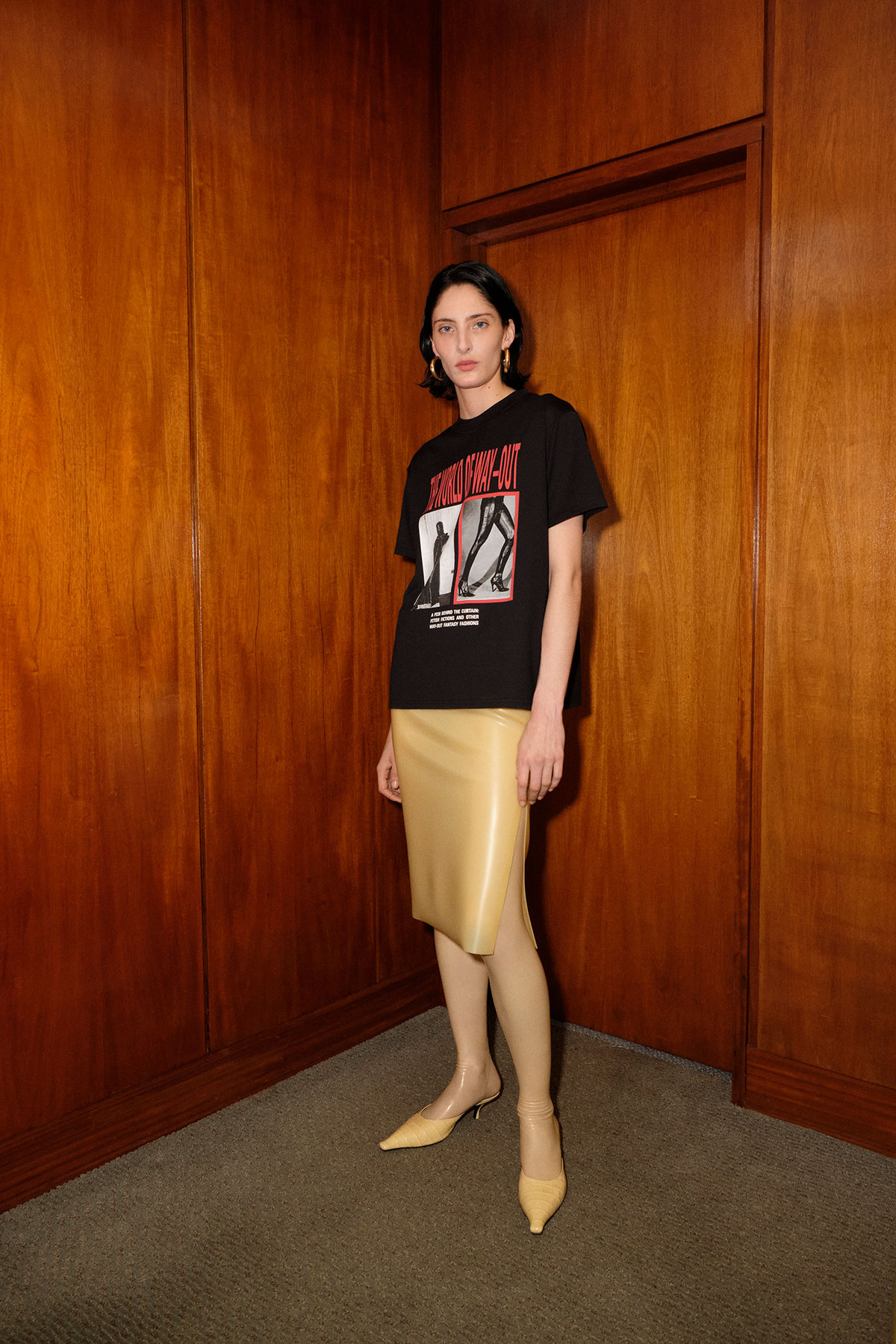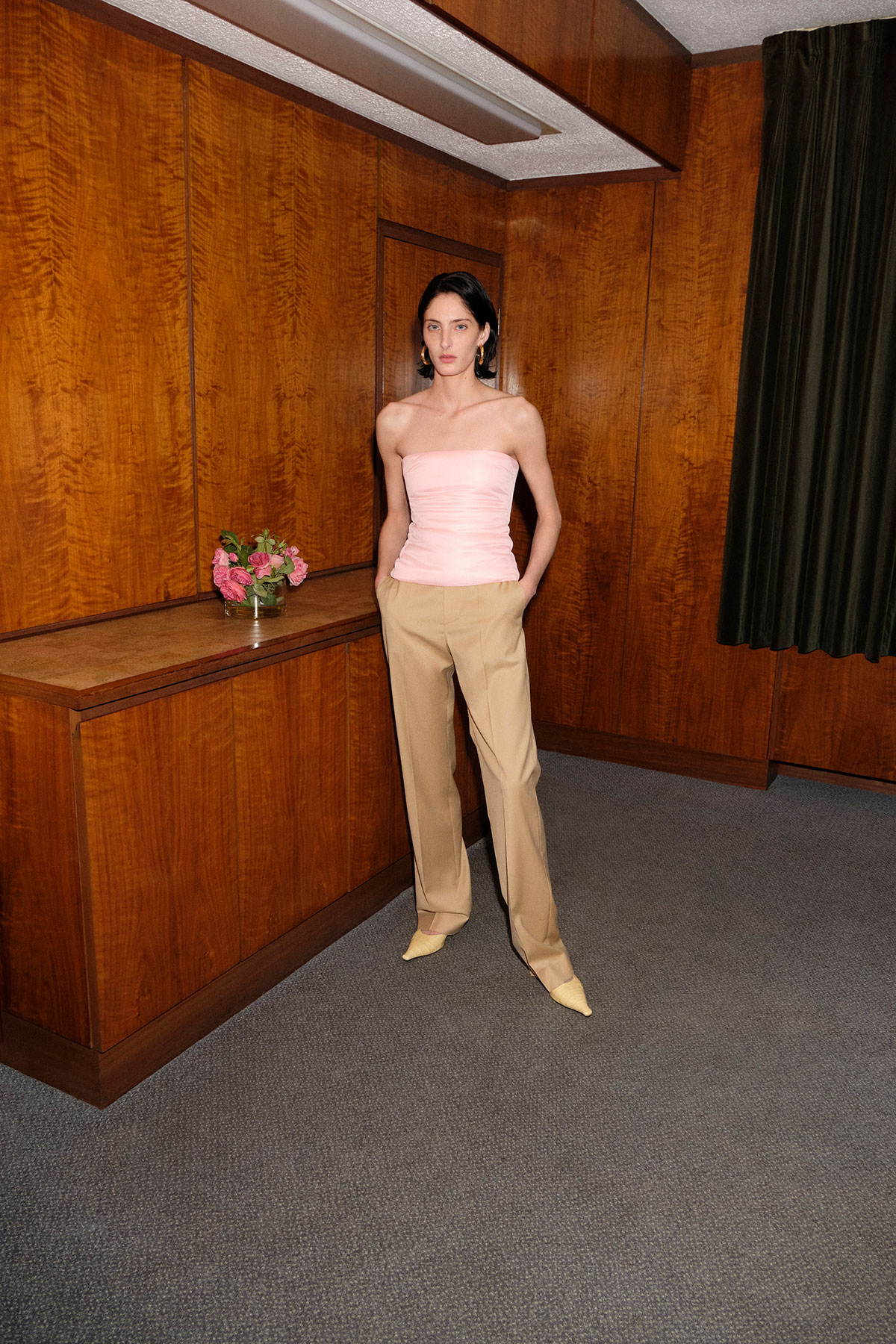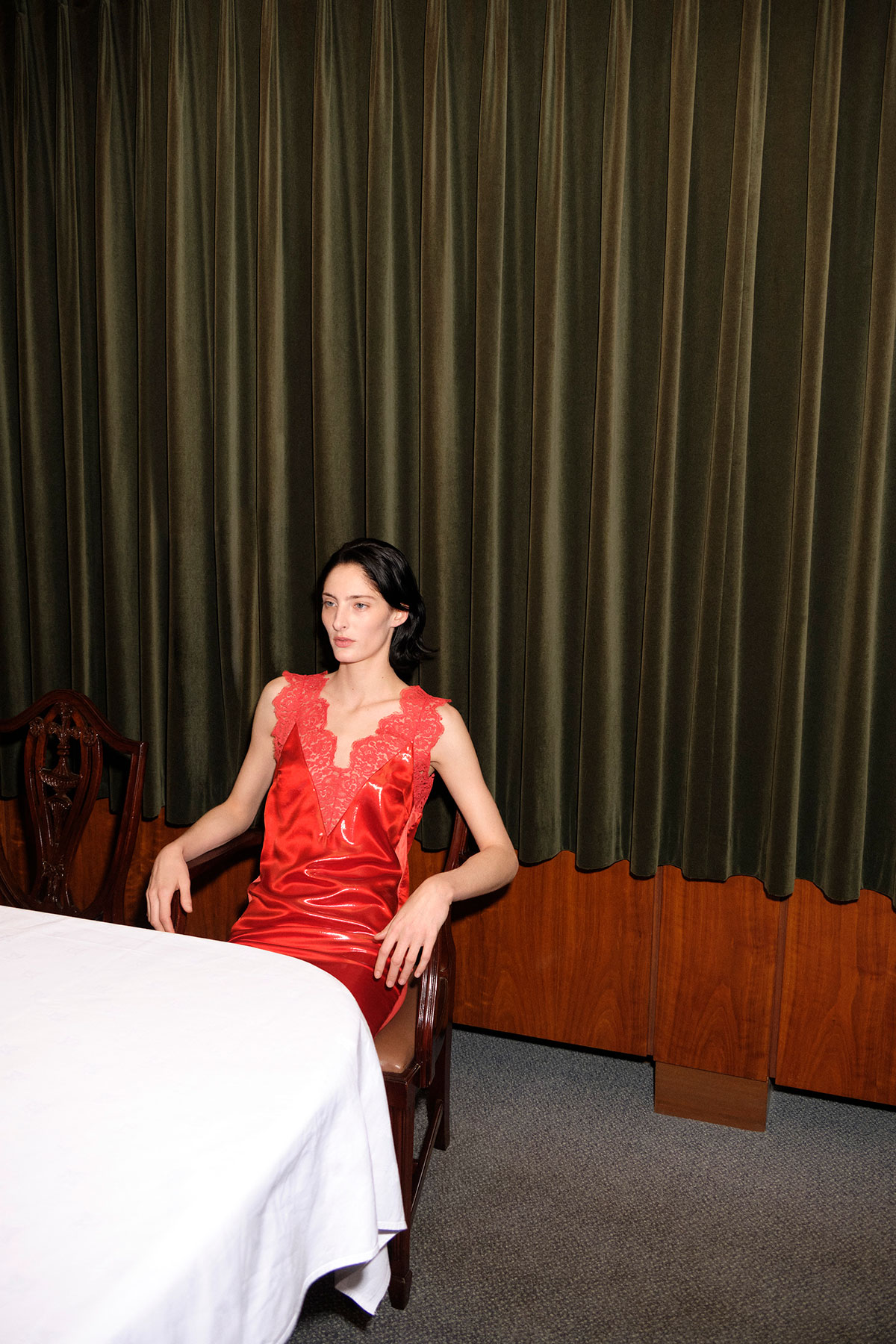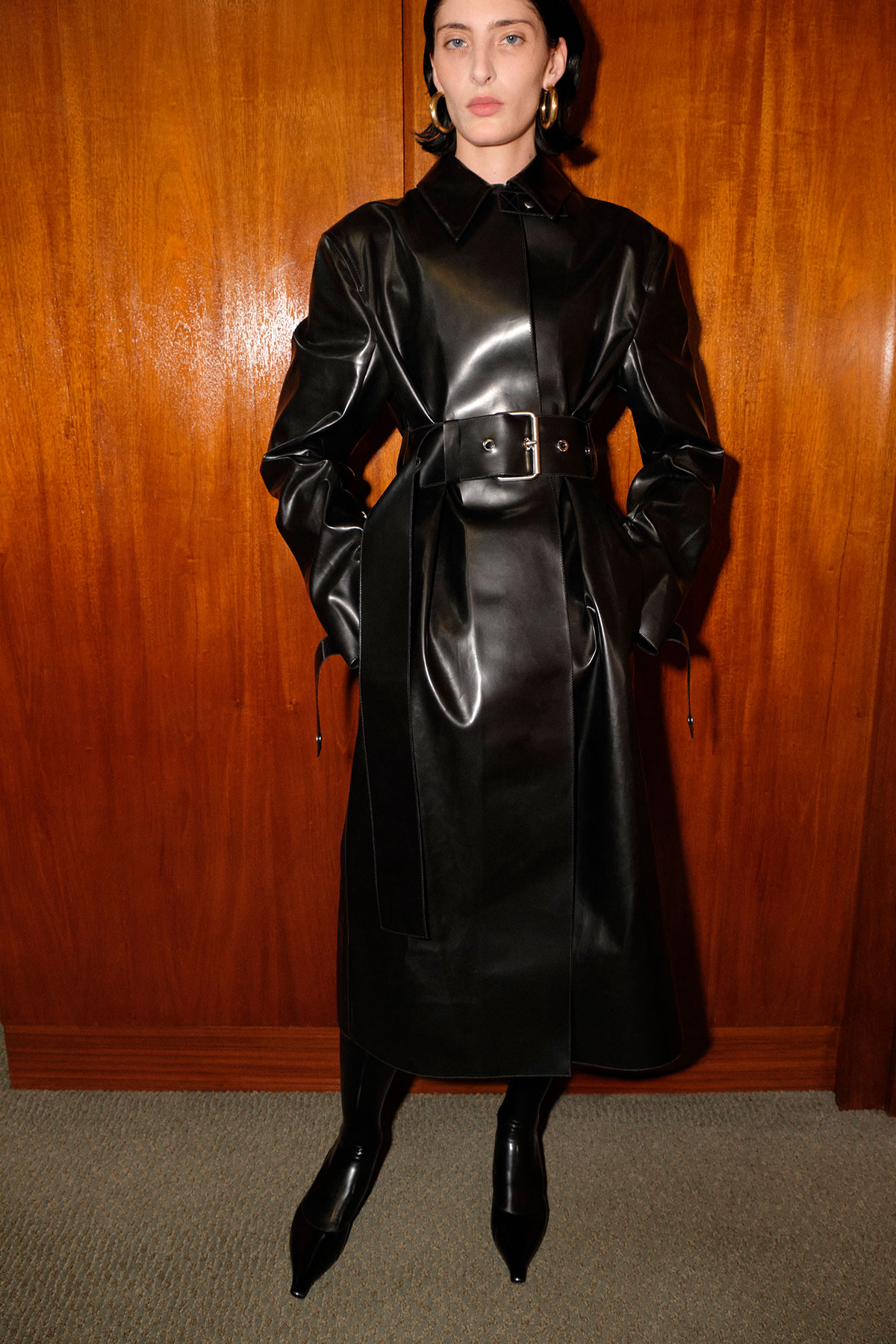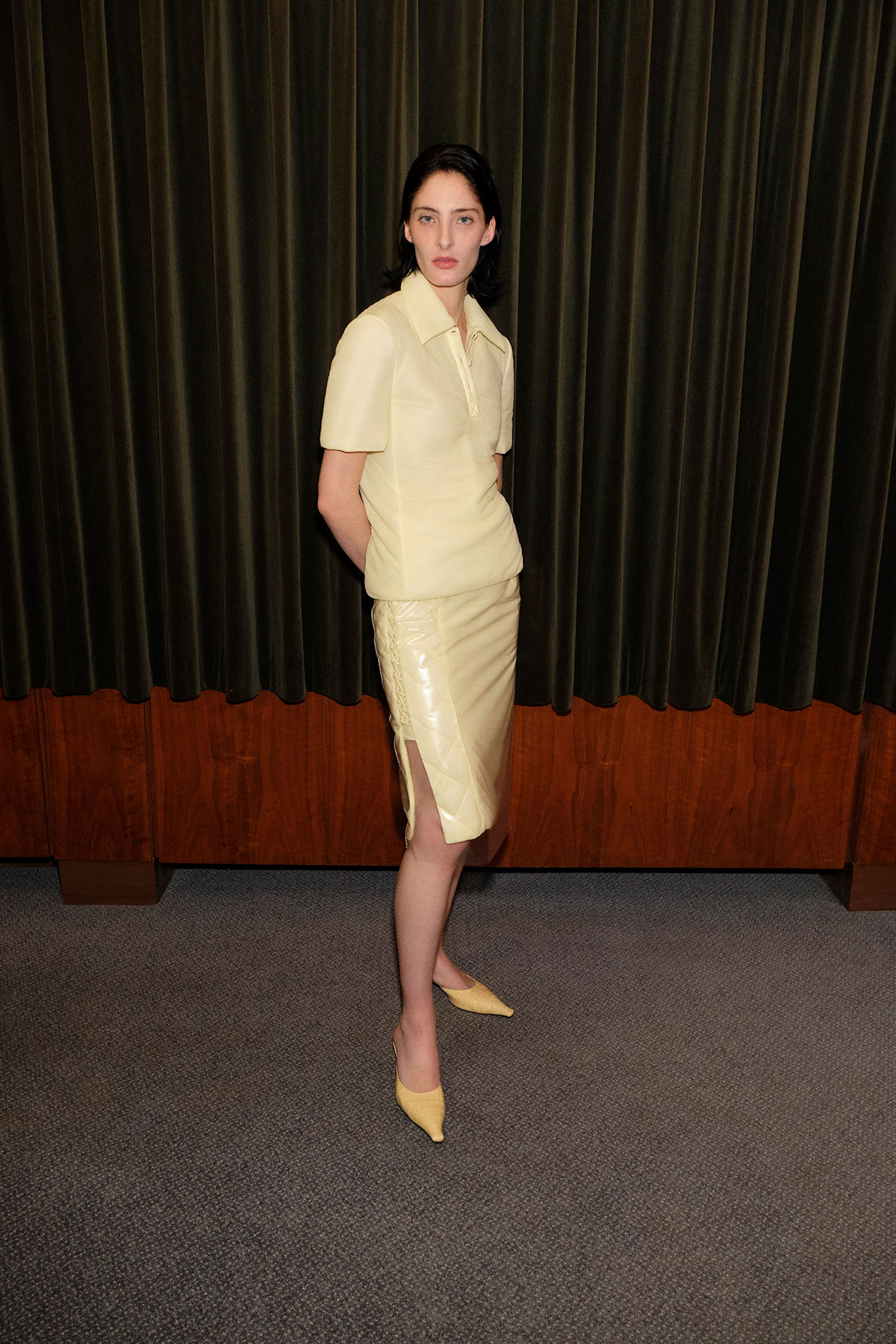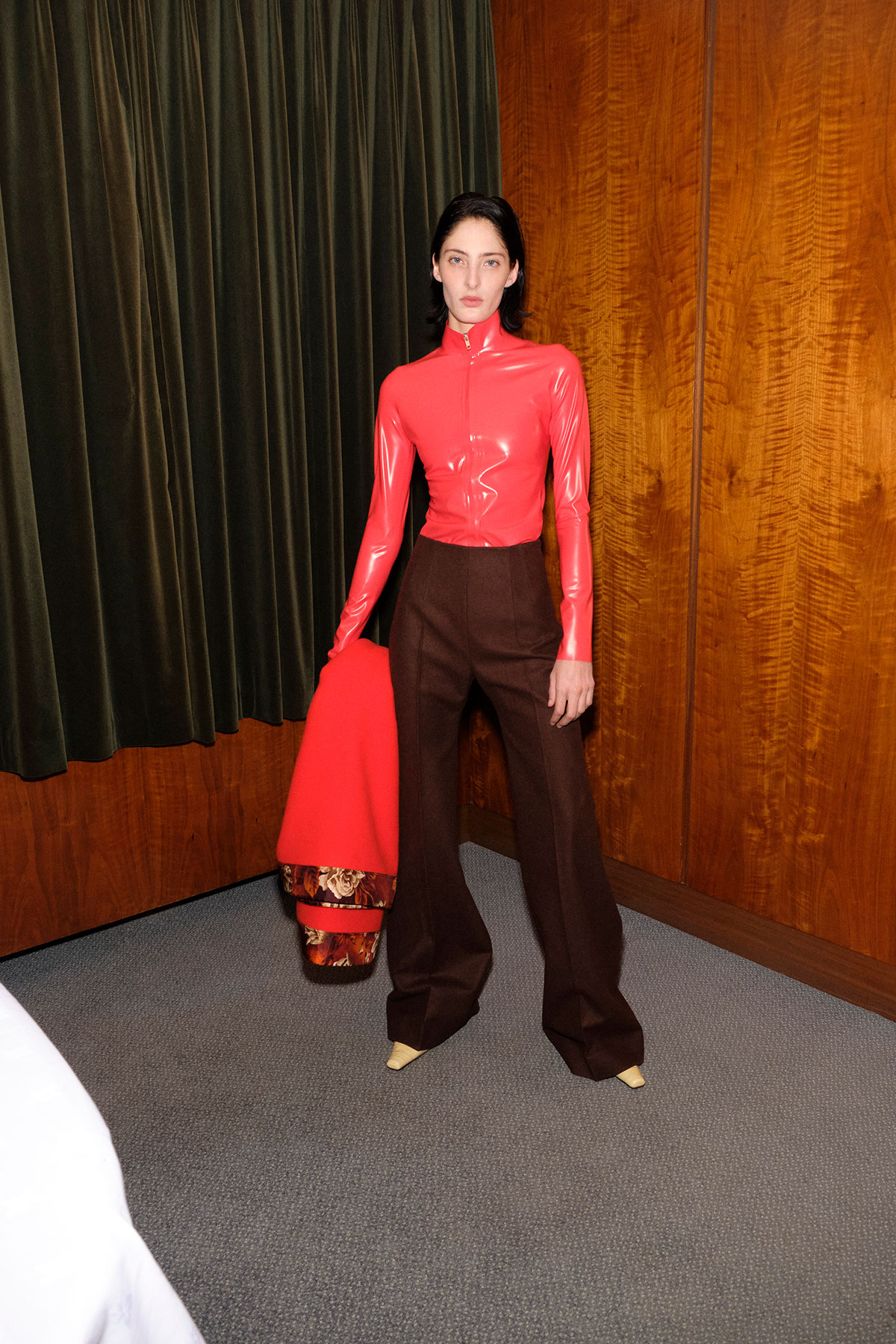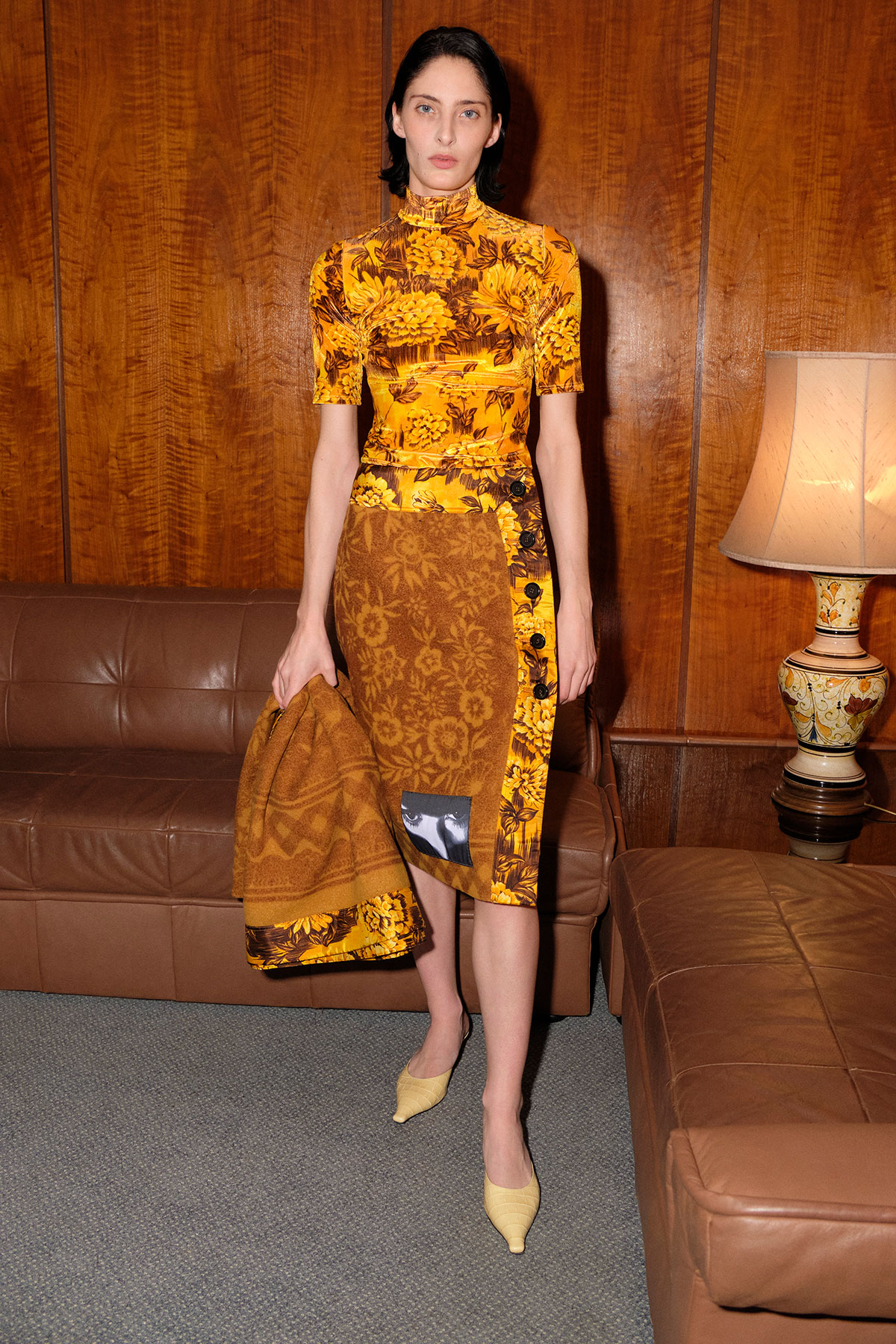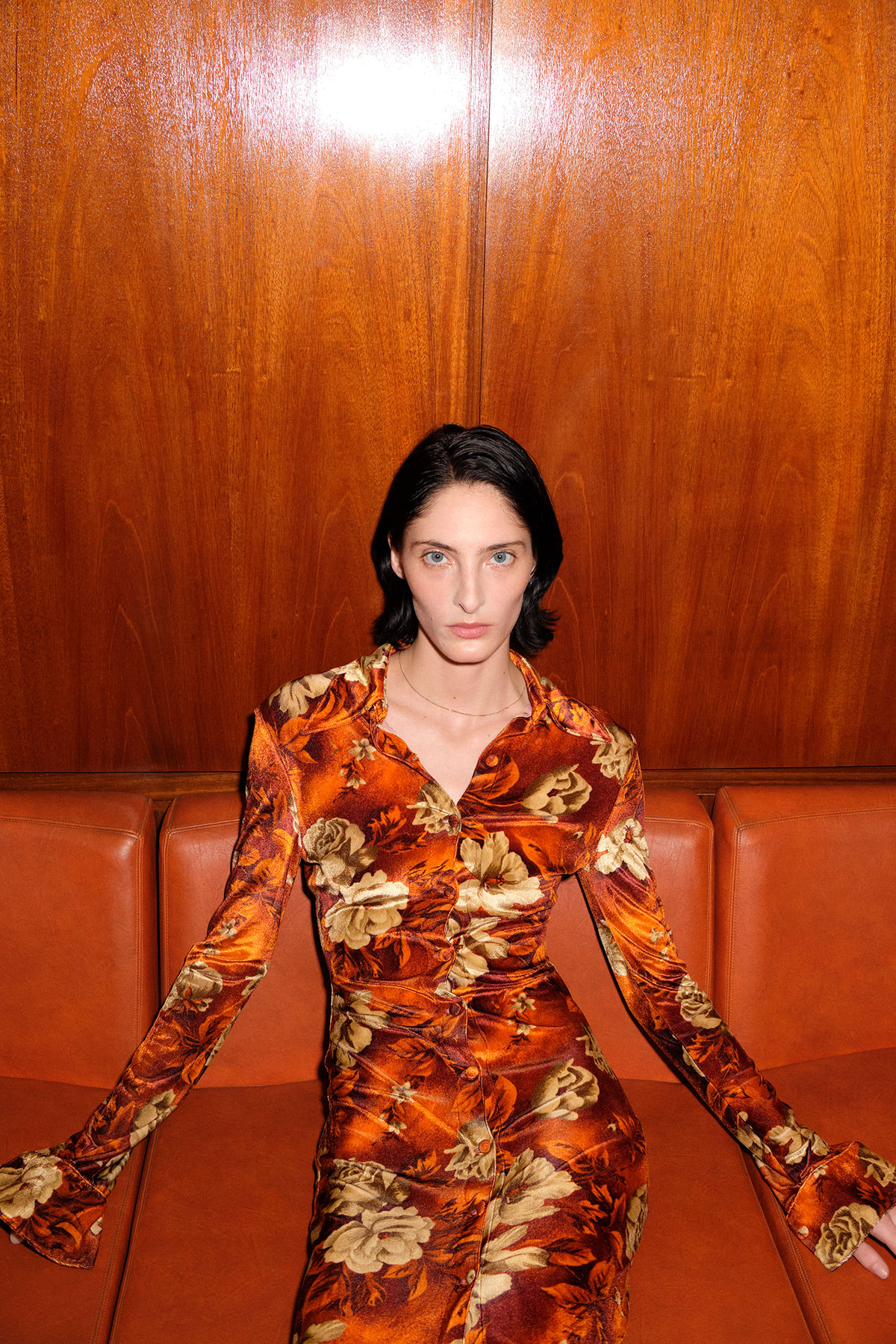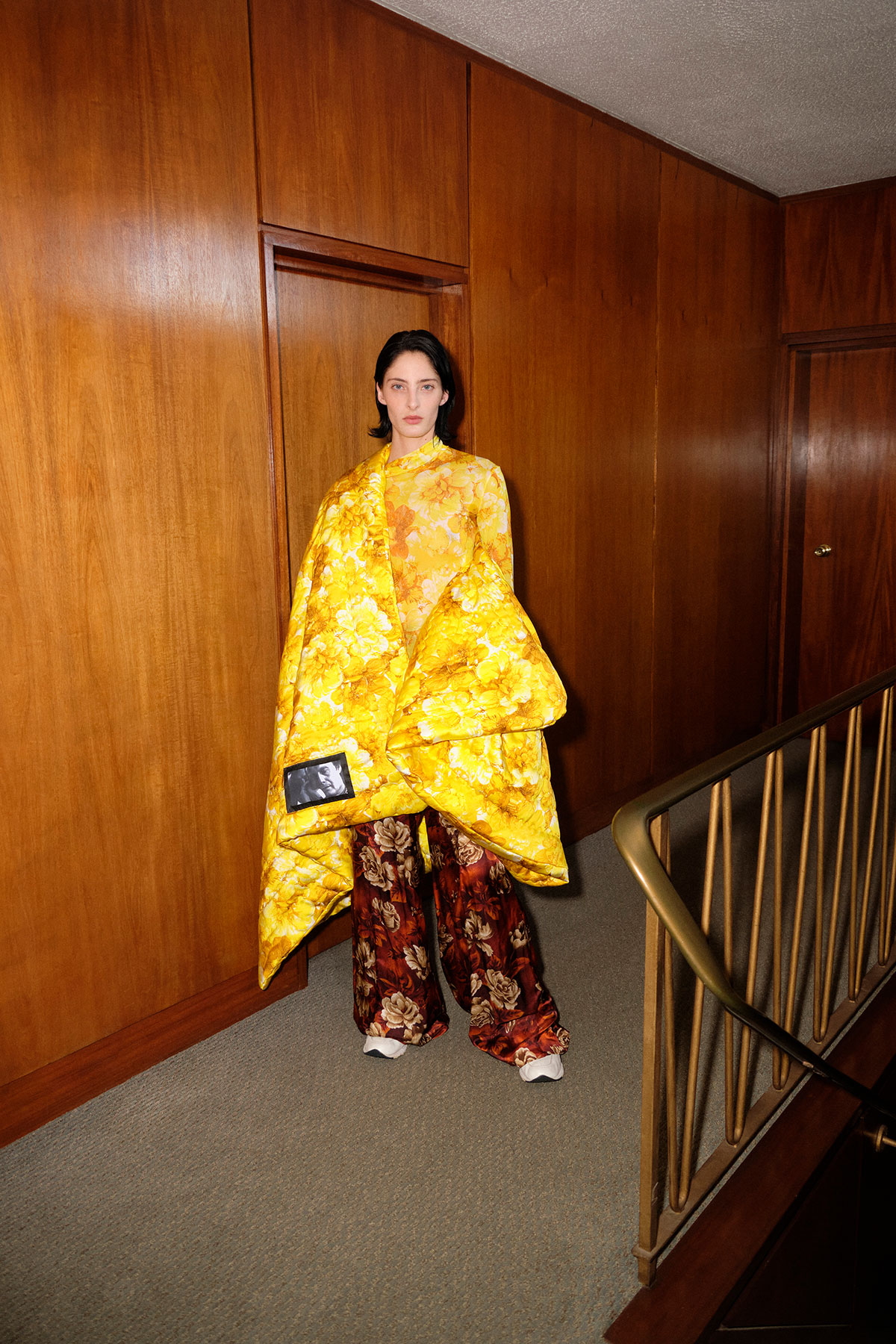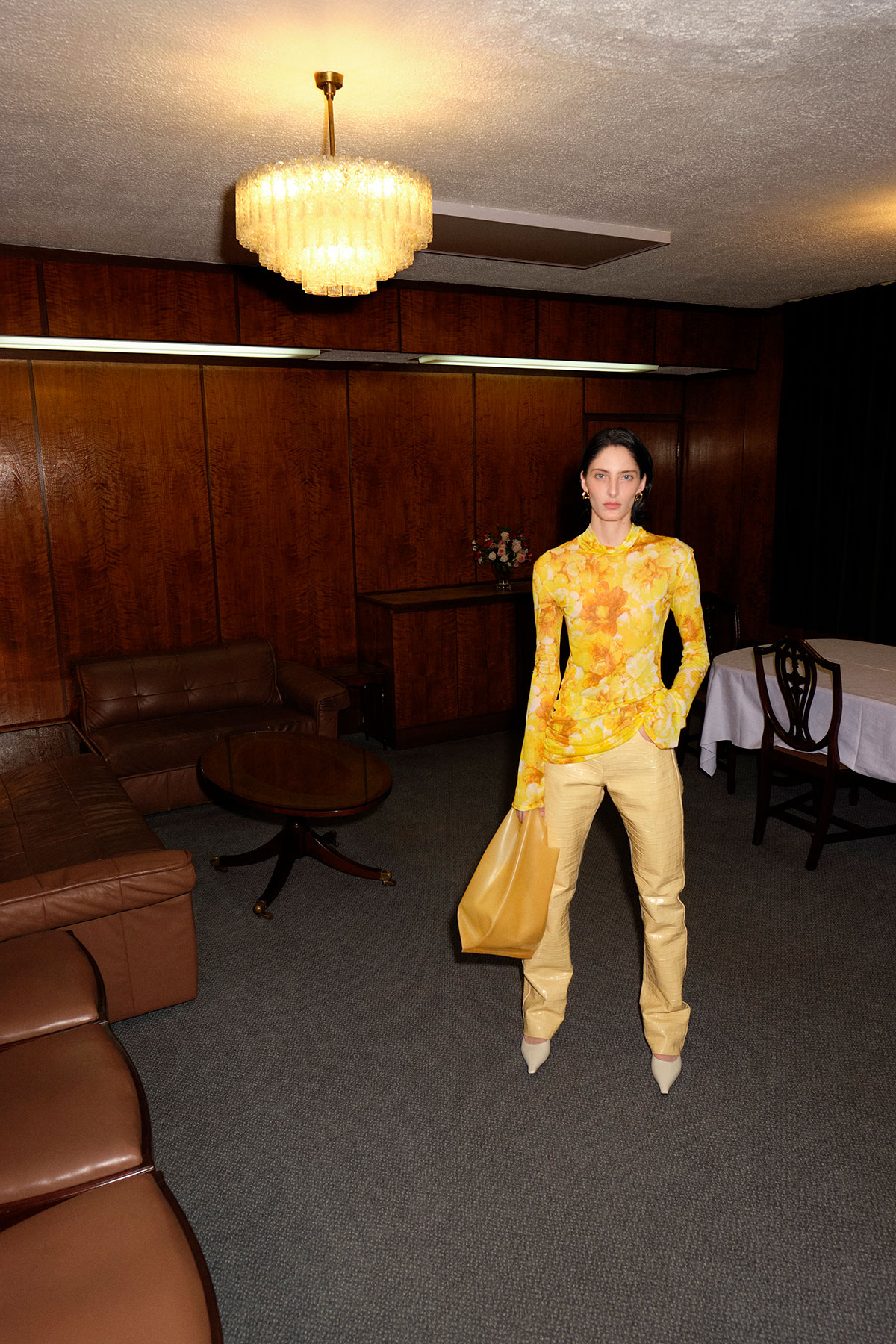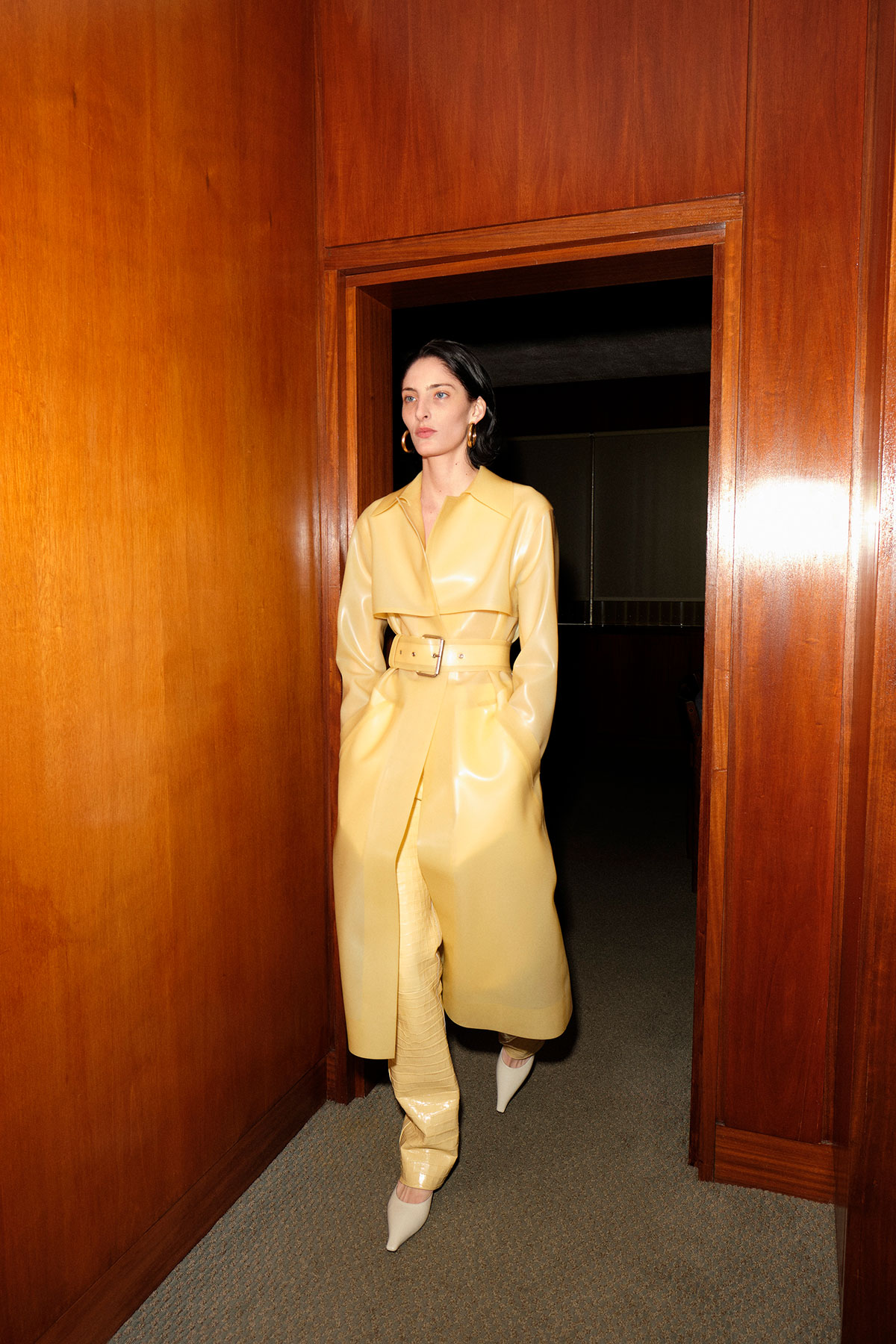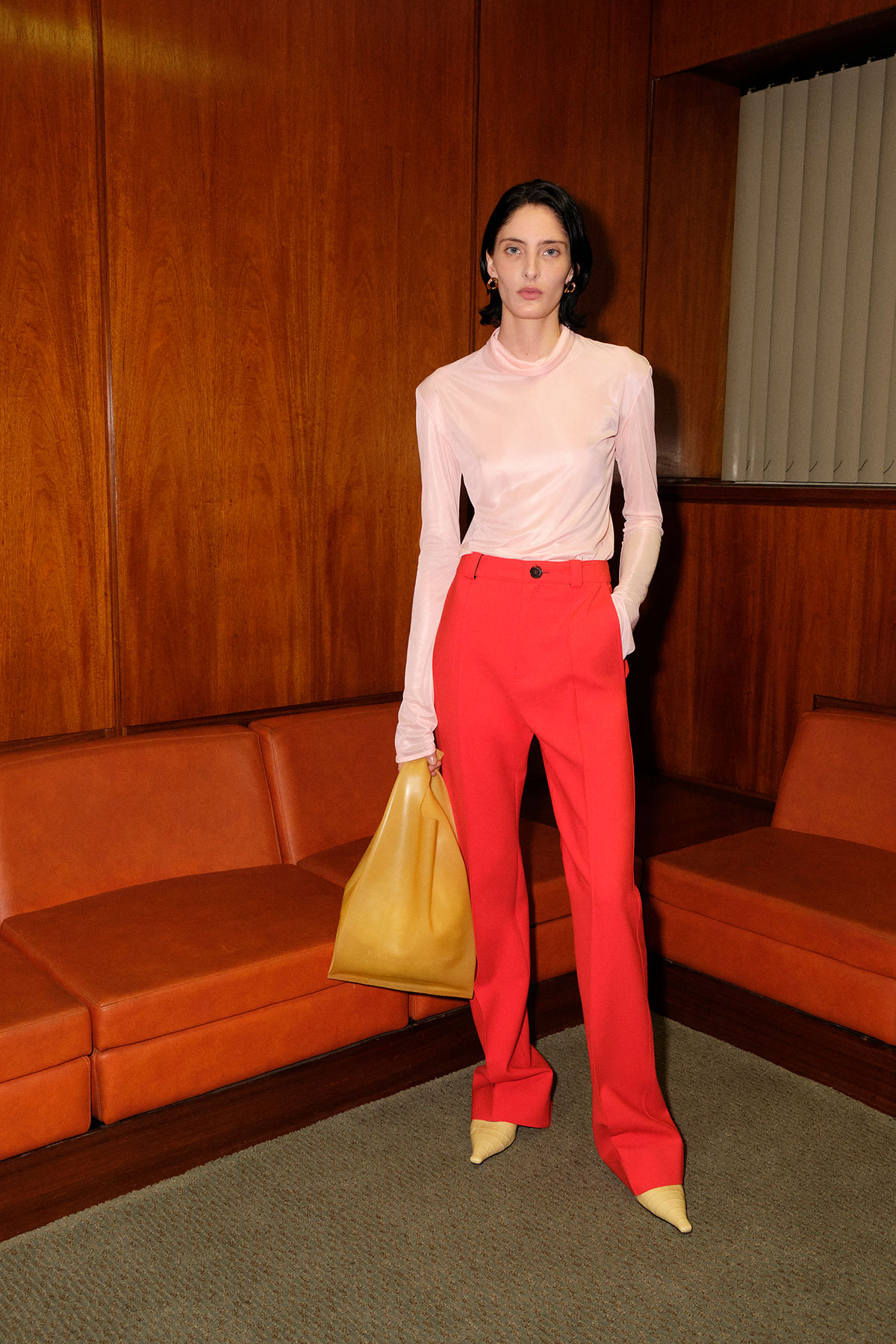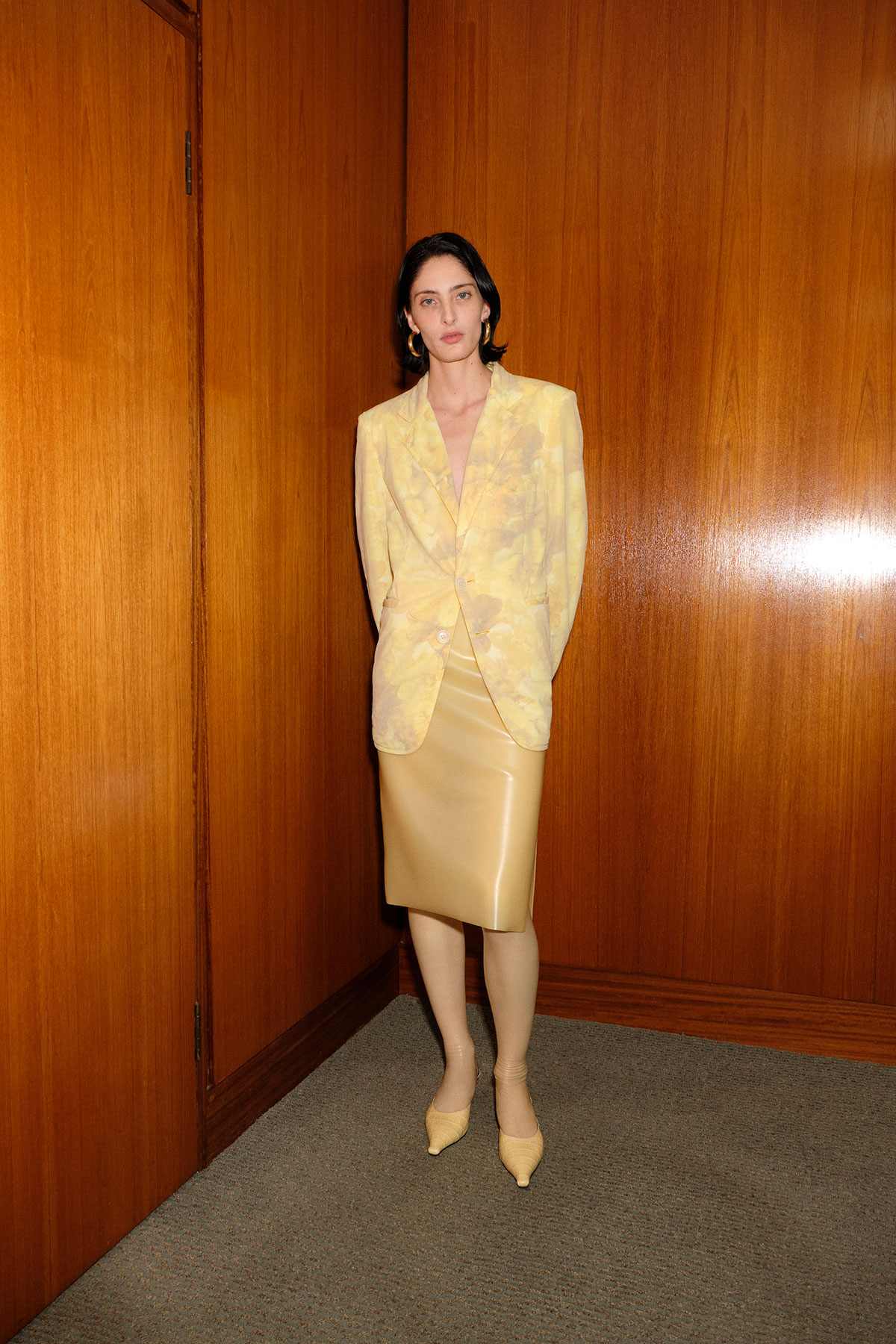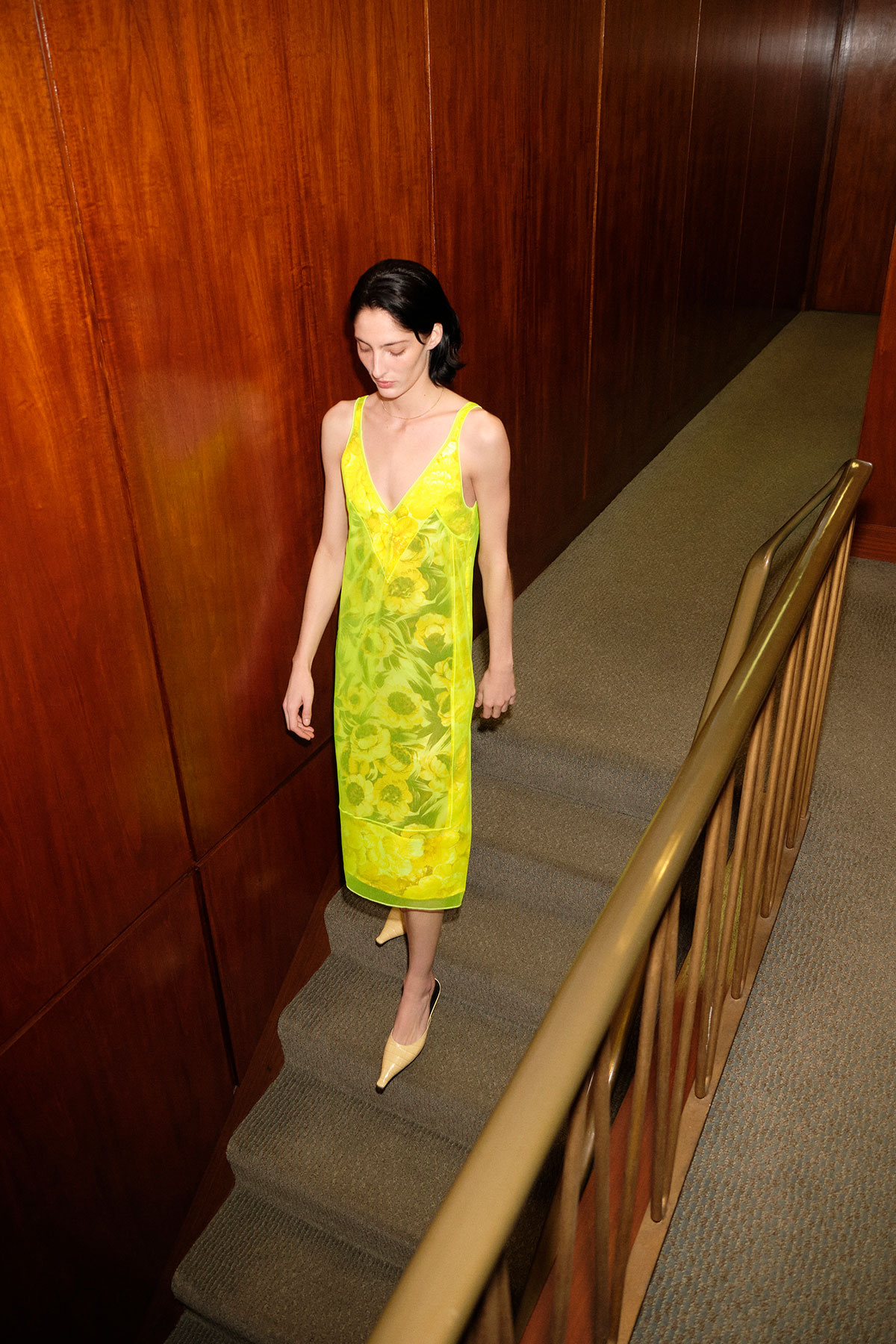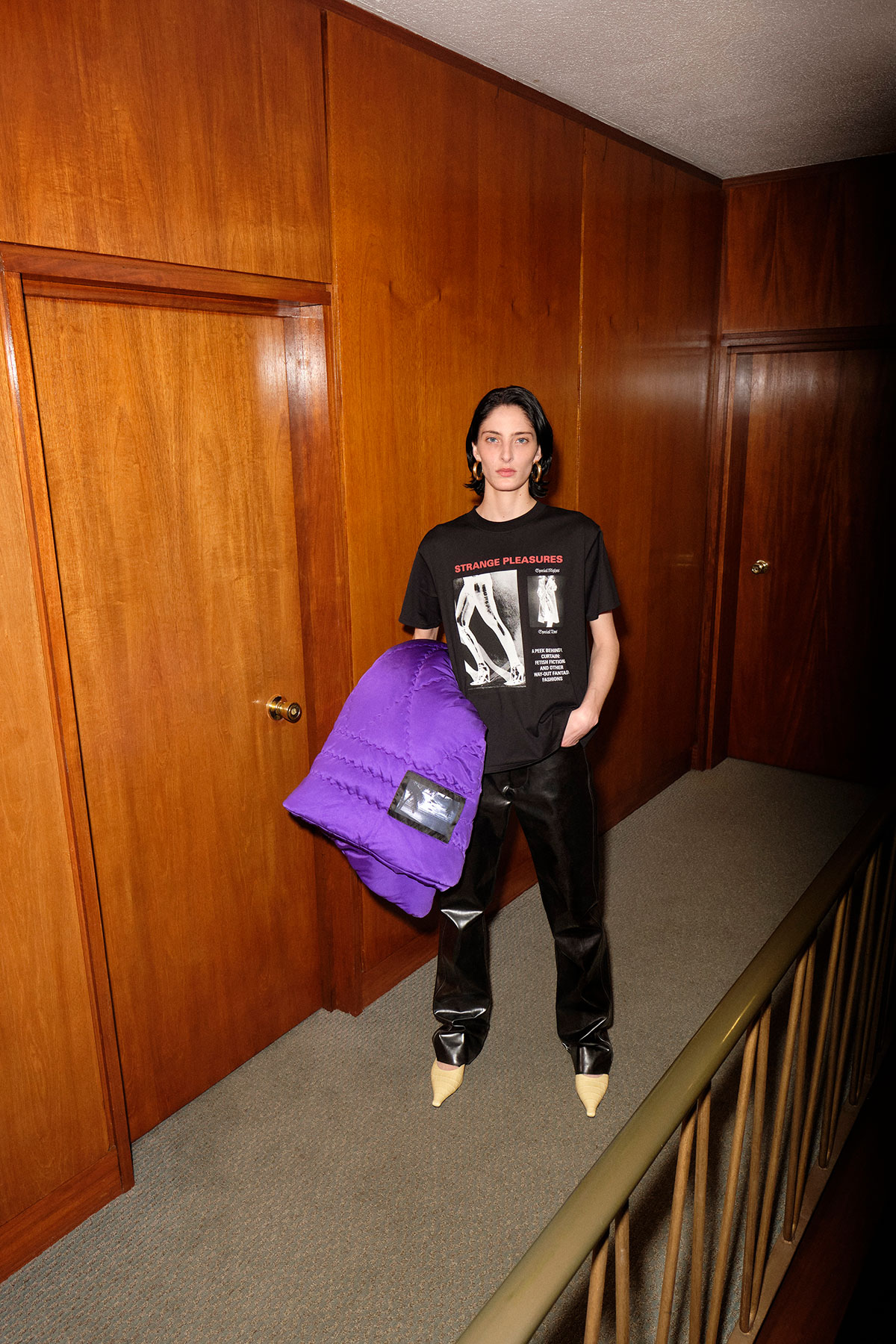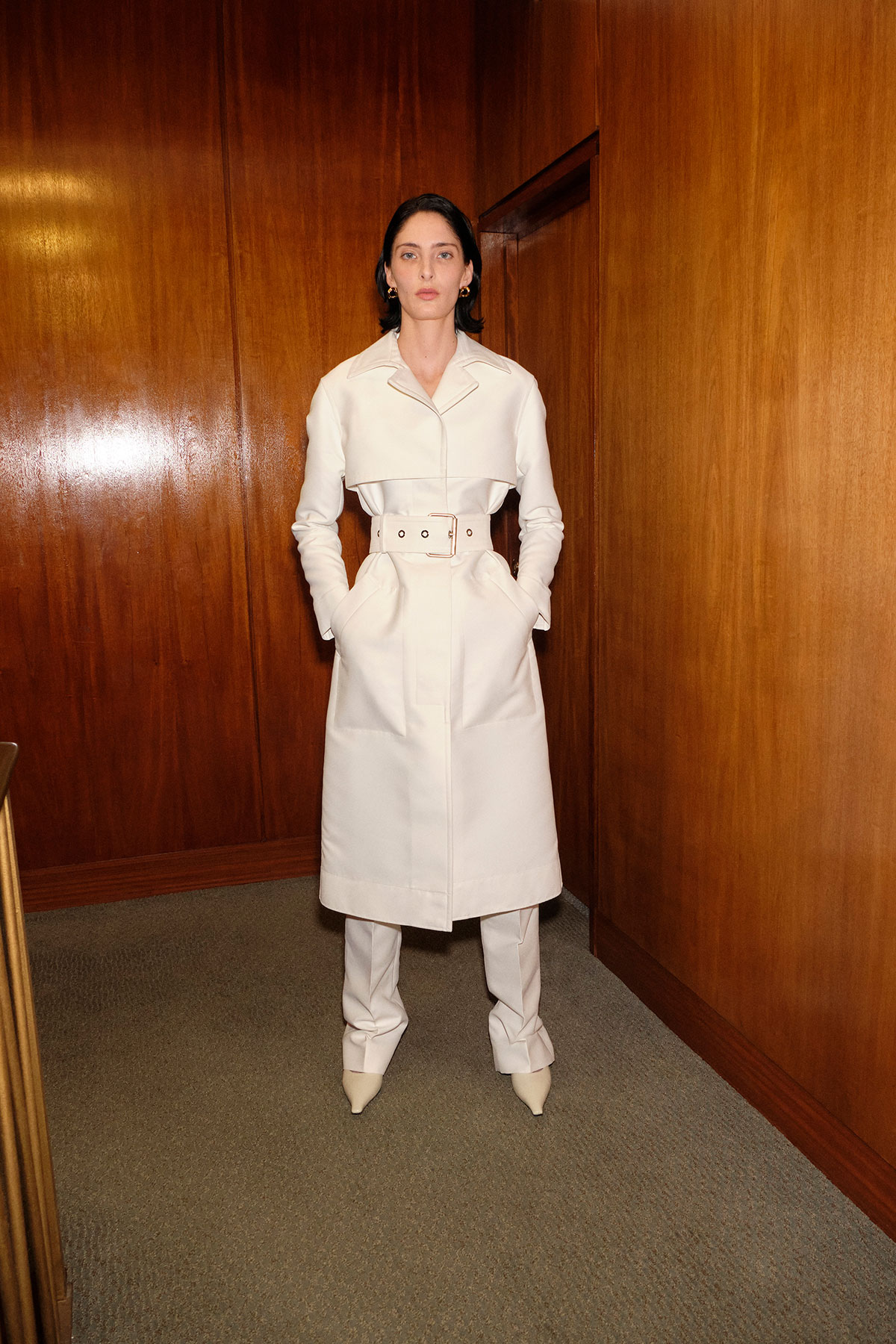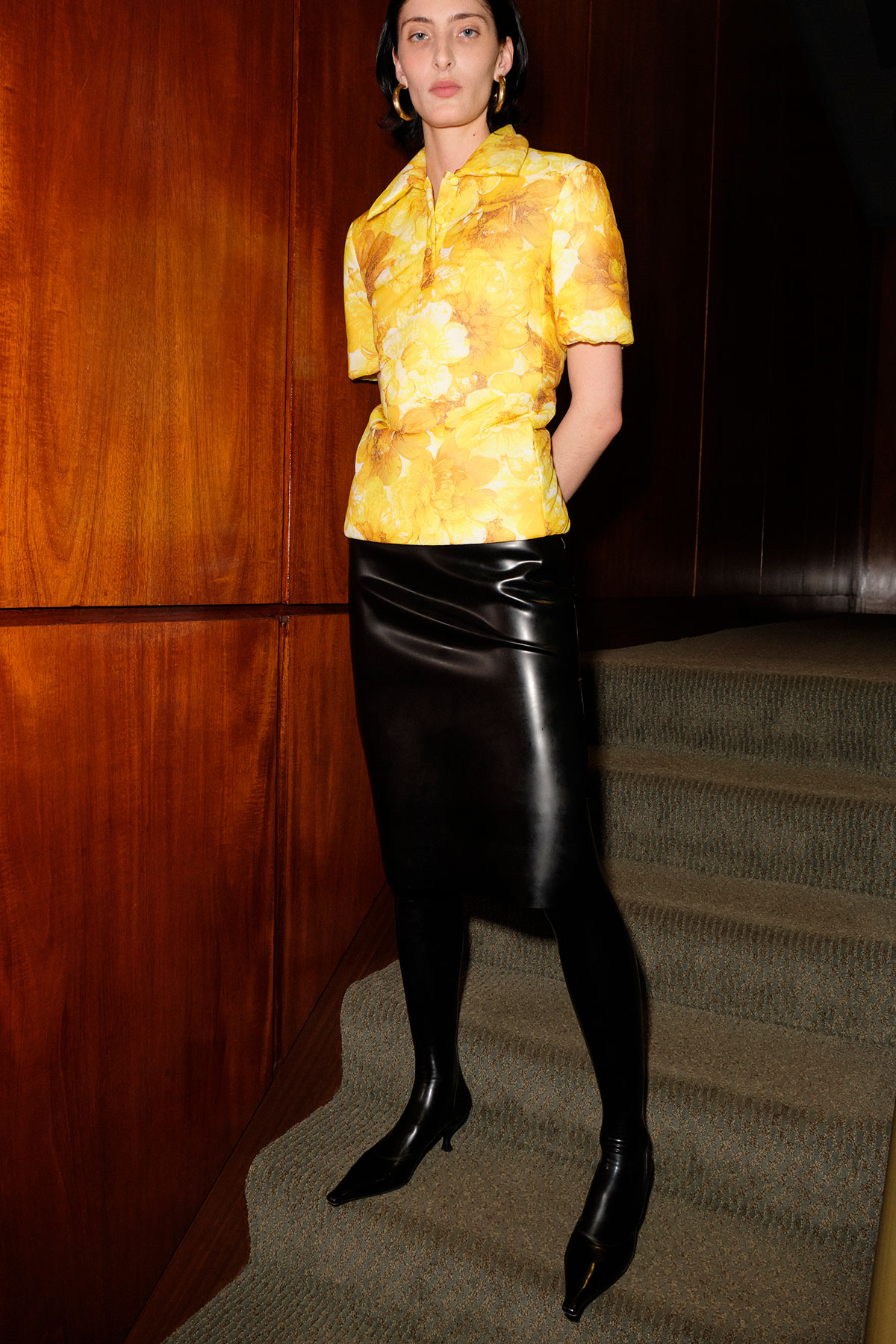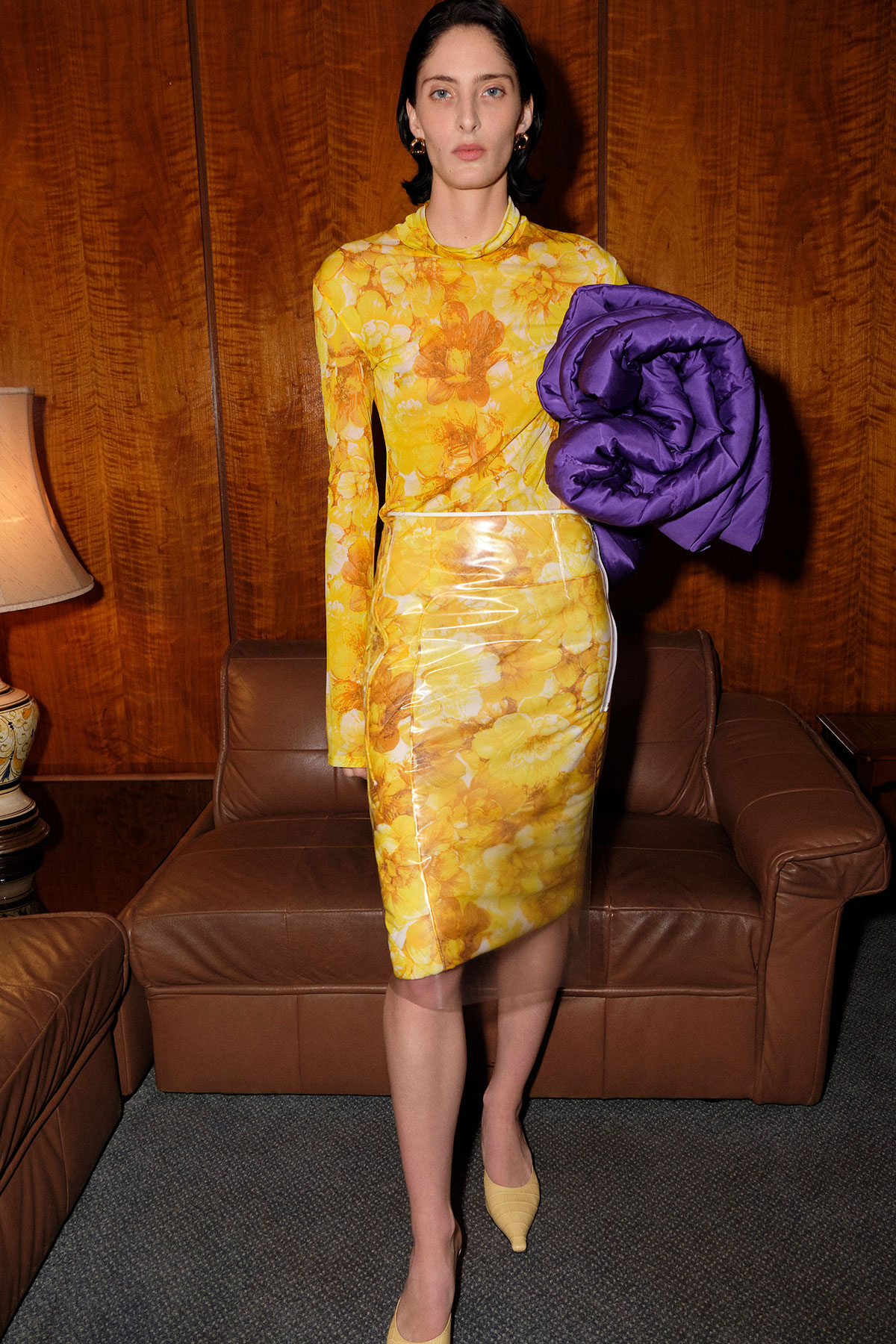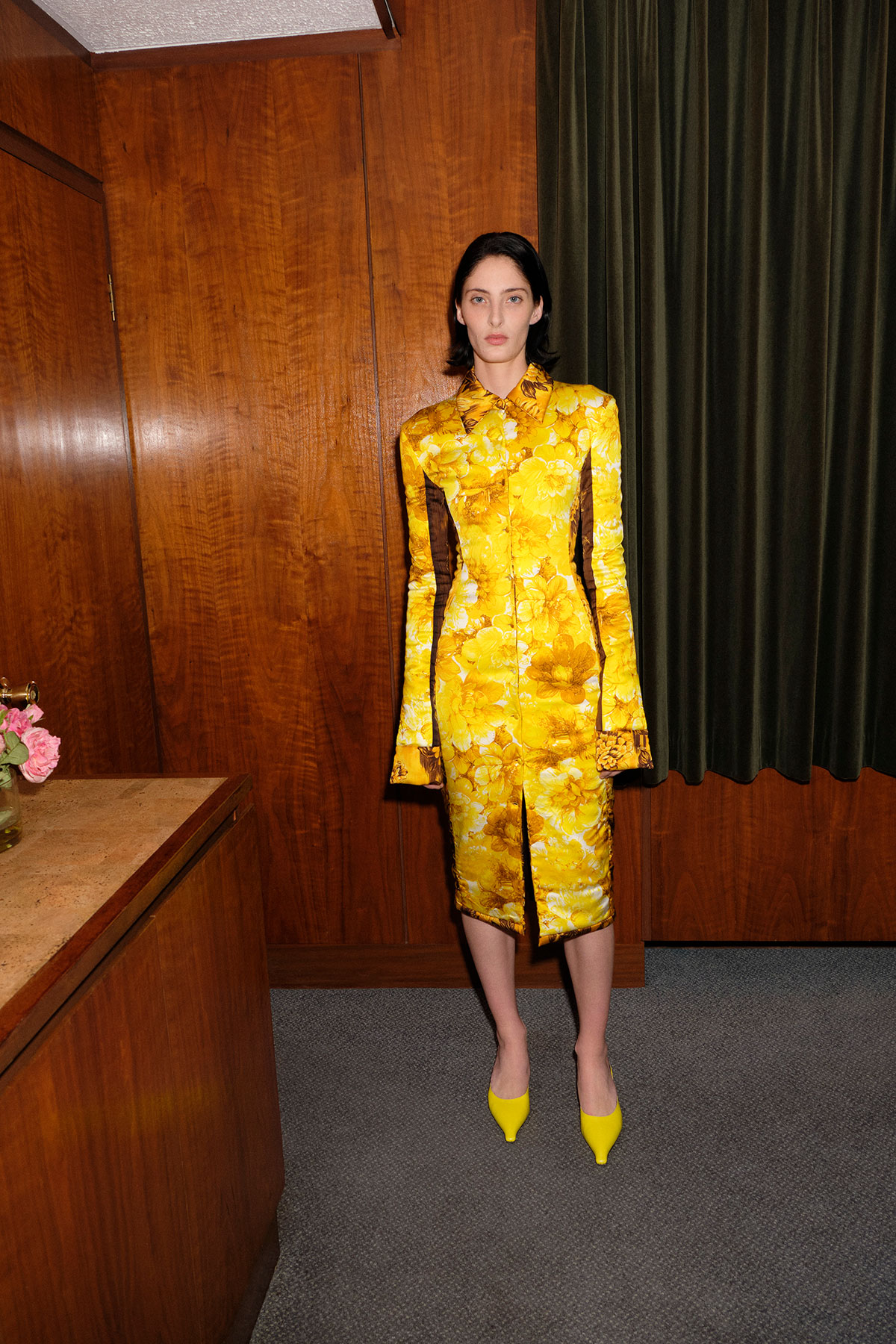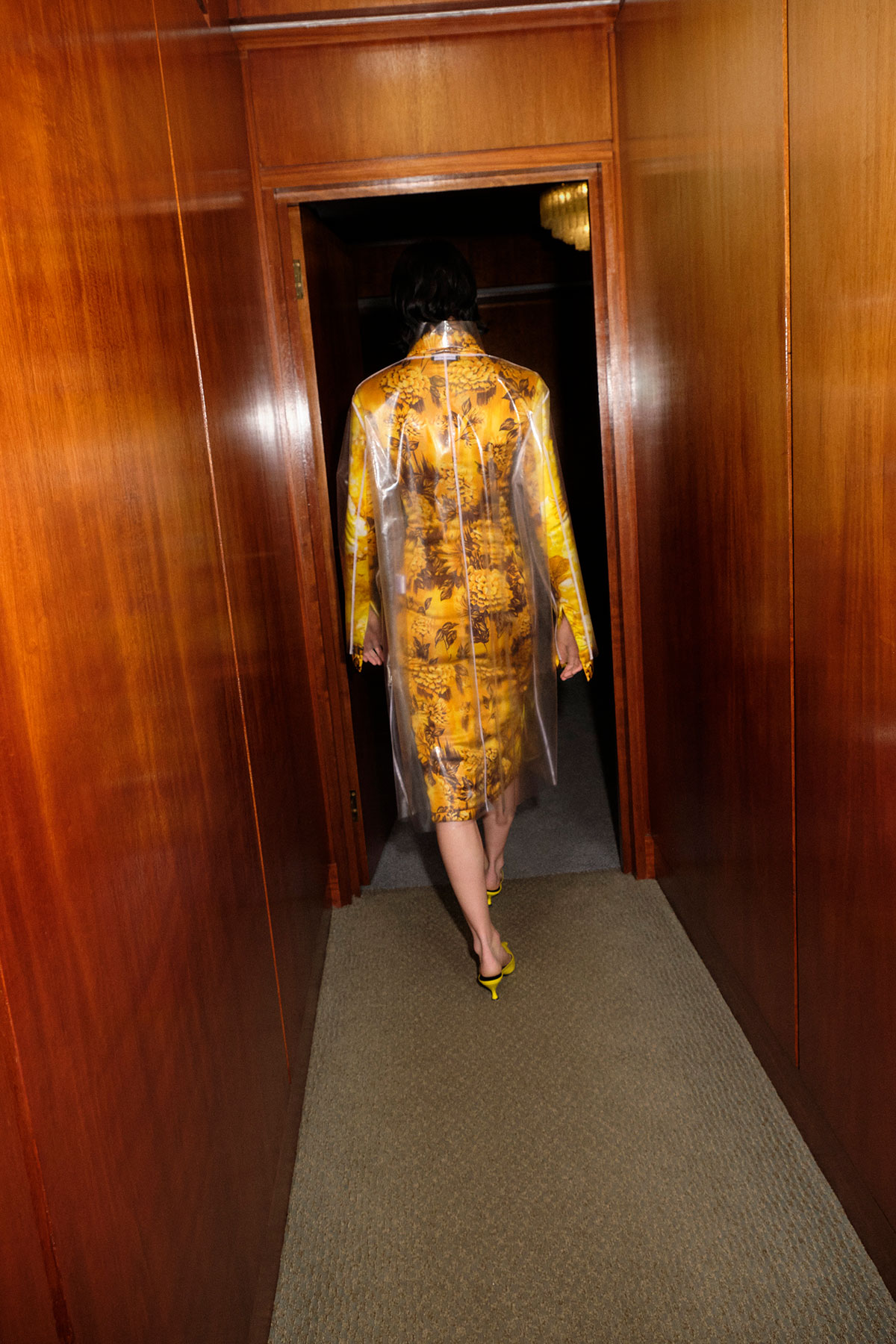 ---
Images courtesy of Kwaidan Editions