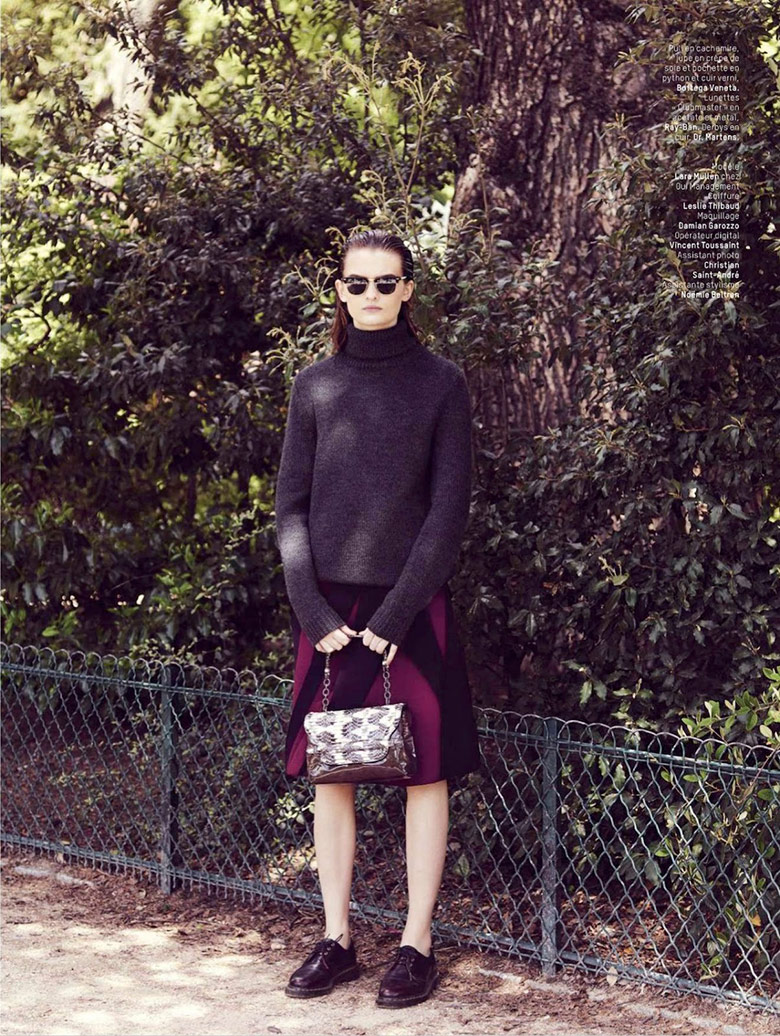 Lara Mullen is photographed by Stian Foss for the August 2014 issue of L'officiel Paris. Original meets contemporary, fashion stylist Anne-Sophie Thomas has brought forward several pieces from brands including Chanel, Max Mara, Giorgio Armani, Prada, Isabel Marant and Dr. Martens to intertwine with one another and achieve the unique and exciting effect that pleases Foss' framing. The Brit Mullen is welcoming the forthcoming season by presenting numerous coats, from leather trenches to minimalistic wool, all matched with a pair of timeless DM's, whilst posing in the harmonious nature.
SEE ALSO: Lara Mullen is captured in Marie Claire's graffiti mania
Enhancing Lara's bewitching gaze is make-up artist Damian Garozzo whereas hair stylist Leslie Thibaud has fulfilled the spread's young and chic vibe by gracing the androgynous beauty with the ultimate 'hair look of the moment' the classic and oh so fierce, back slick.