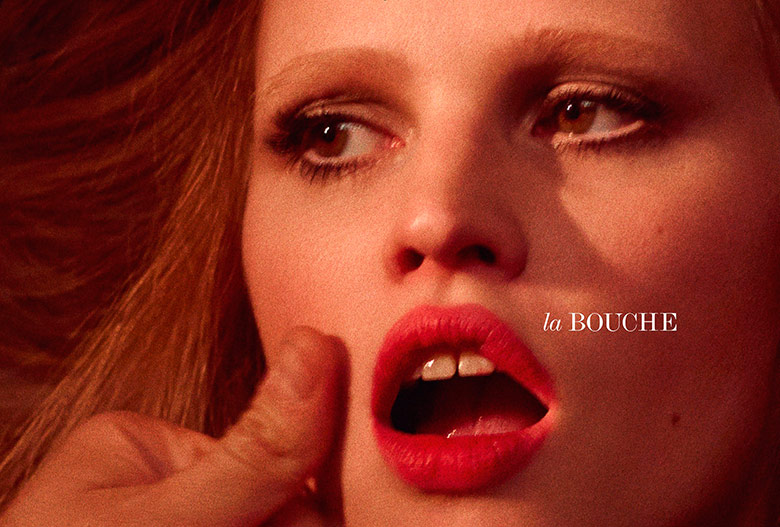 Considering the high degree of sensuality emerging from Sean & Seng's framing of Lara Stone for the 032x Magazine summer 2014 cover, there was no doubt that their full editorial of the Dutch looker would arouse us even more.
Captured in a luxurious estate whilst graced in designer pieces by stylist Camille Bidault Waddington including a Missioni kimono, a bohemian skirt from Iris Van Herpen, woolen coat by Céline and a beige safari jacket from Saint Laurent, Lara Stone is looking charming and somewhat bewitching in that Stone kinda way.
Enhancing Lara's natural features is make-up artist Petros Petrohilos who created a pink peachy lip along with darker elegant eyes whilst hair stylist Alain Pichon let Stone's blonde hair flow down to create that sensual feel which fulfills Sean & Seng's vision for their 032c story.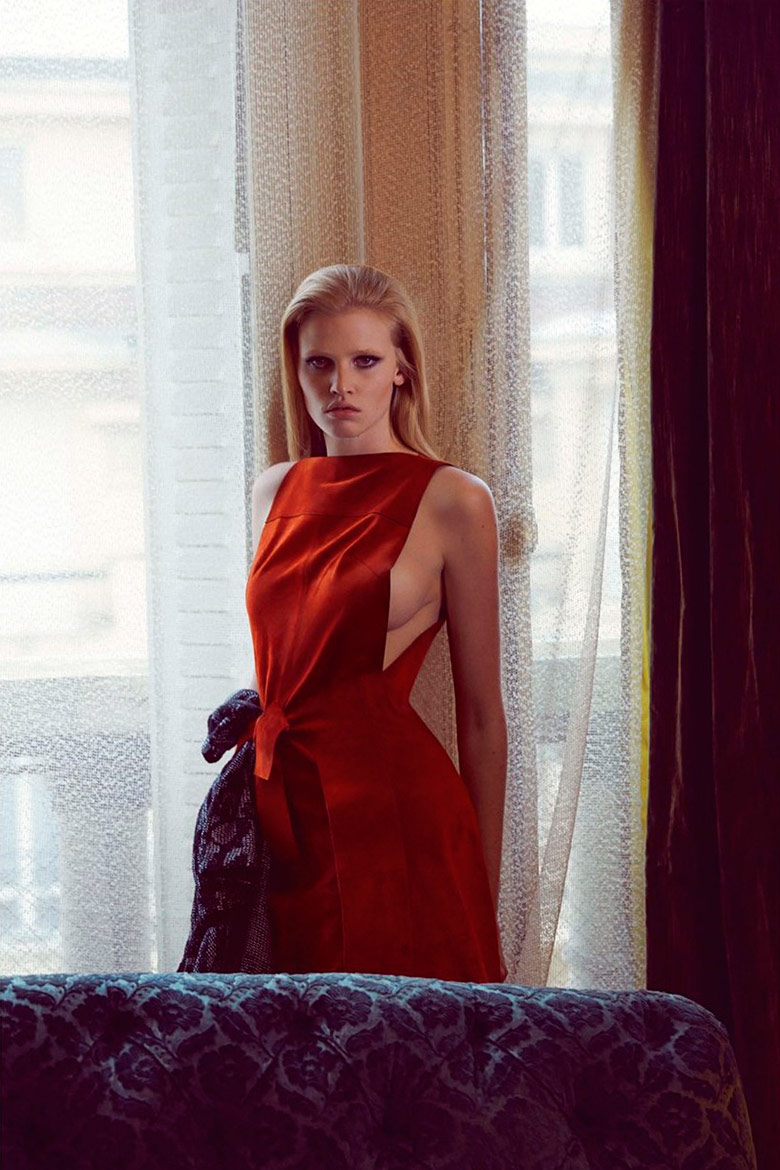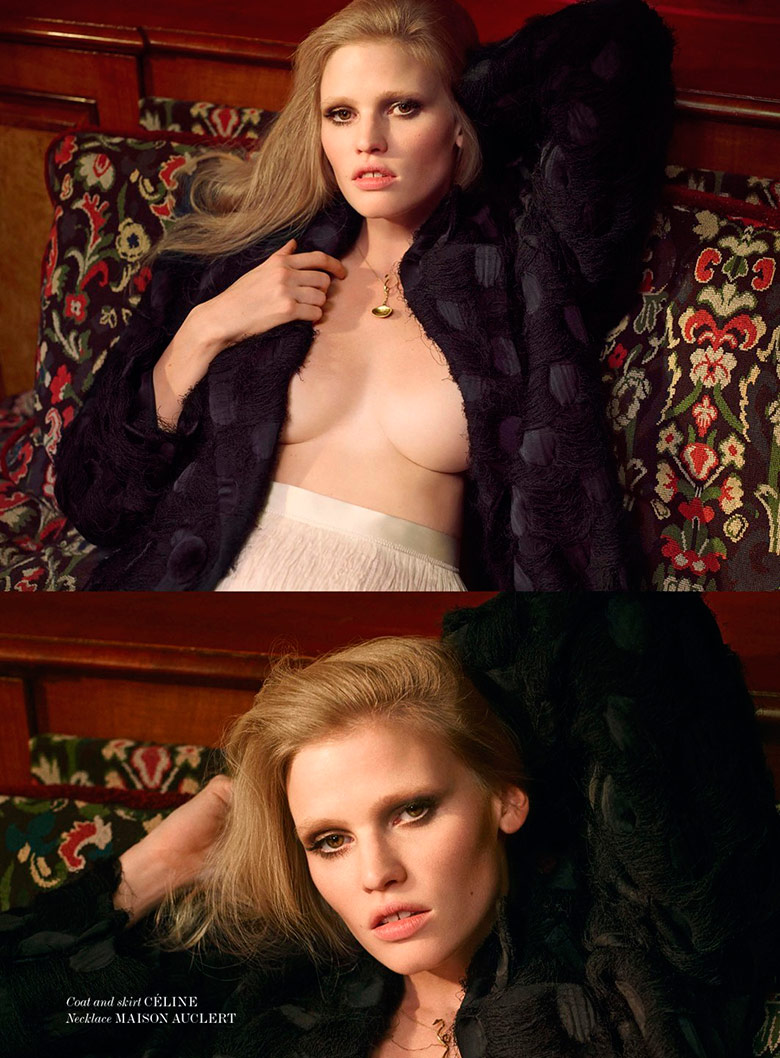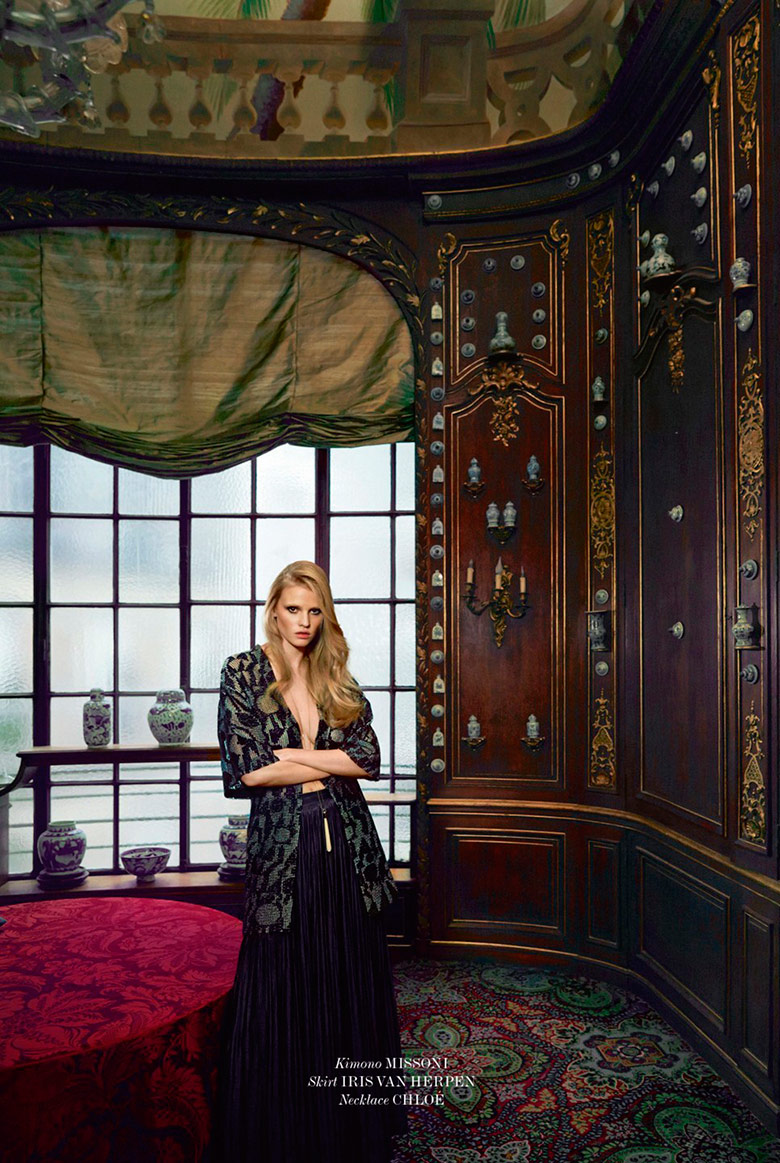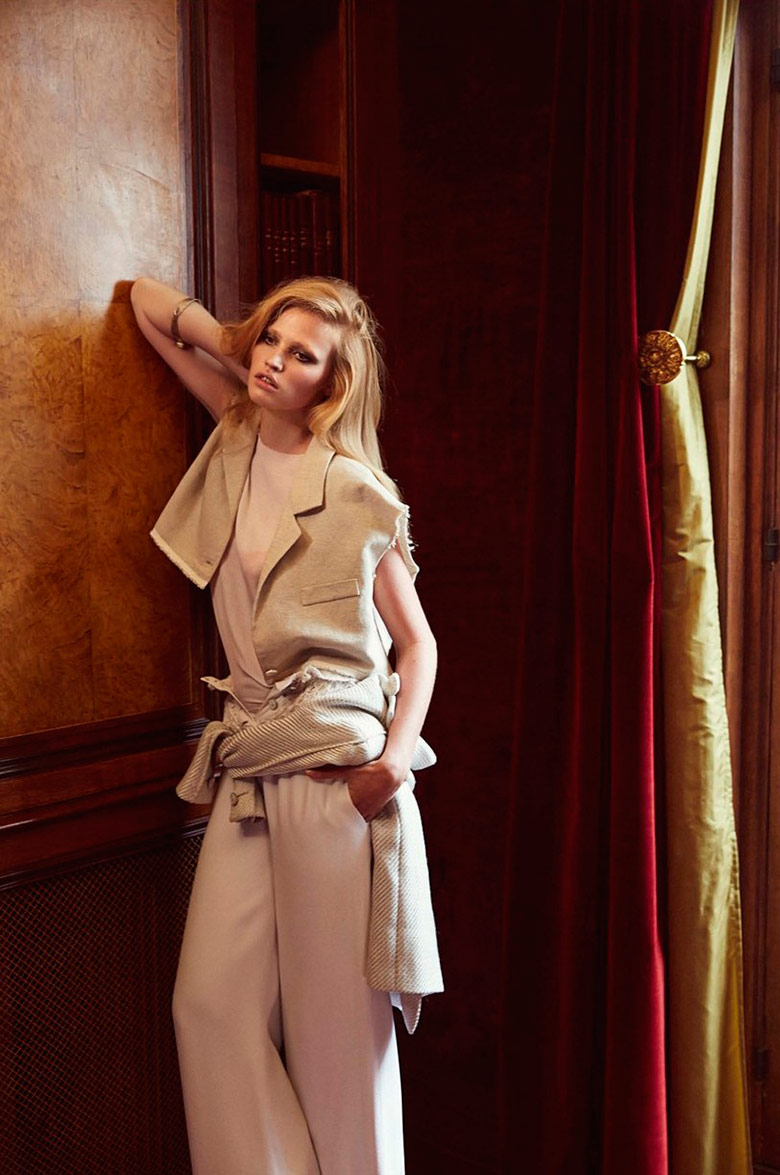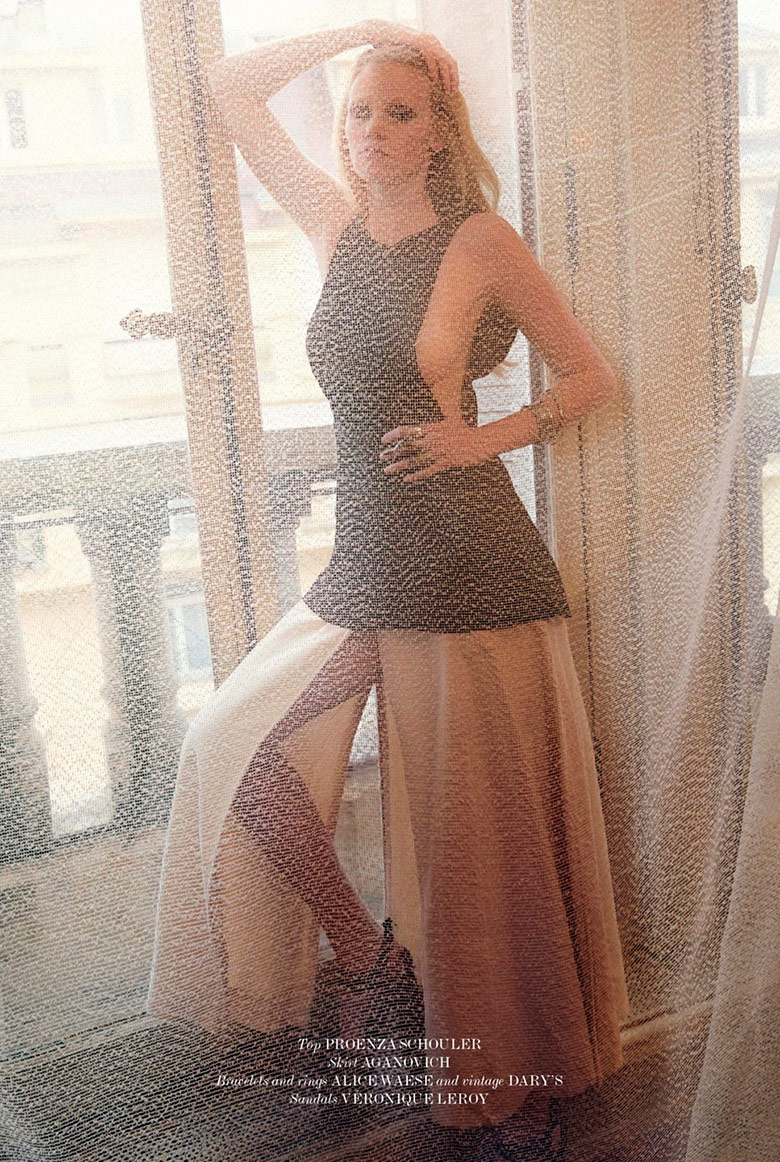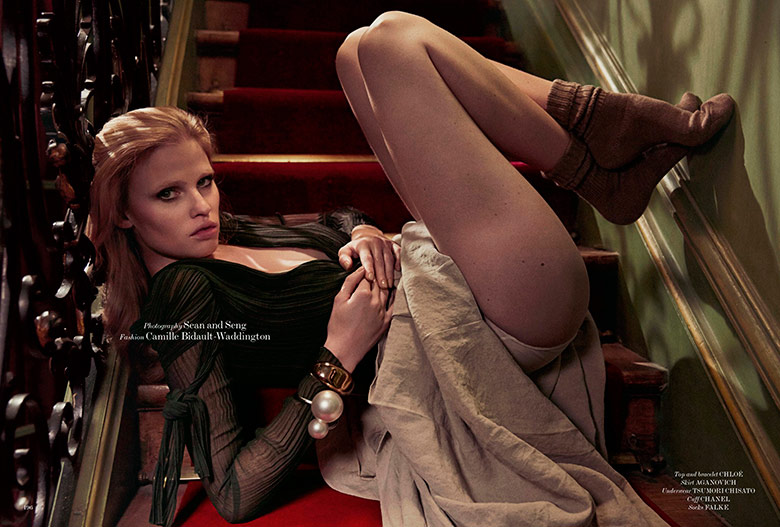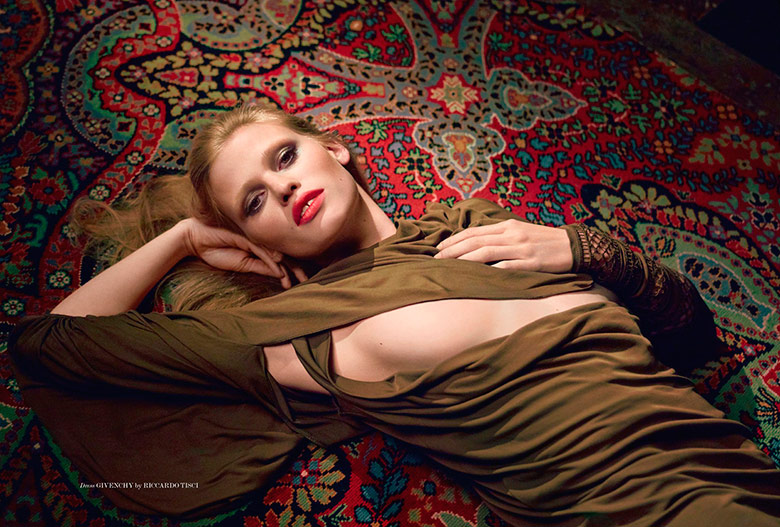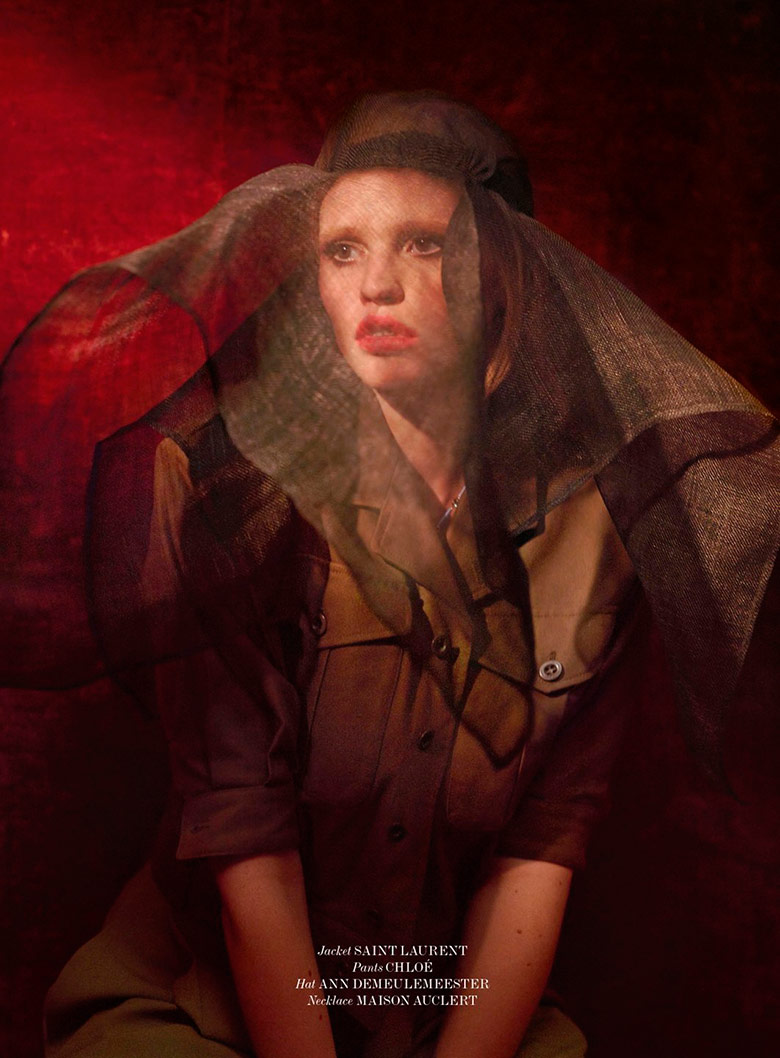 Text by Marija Filipova