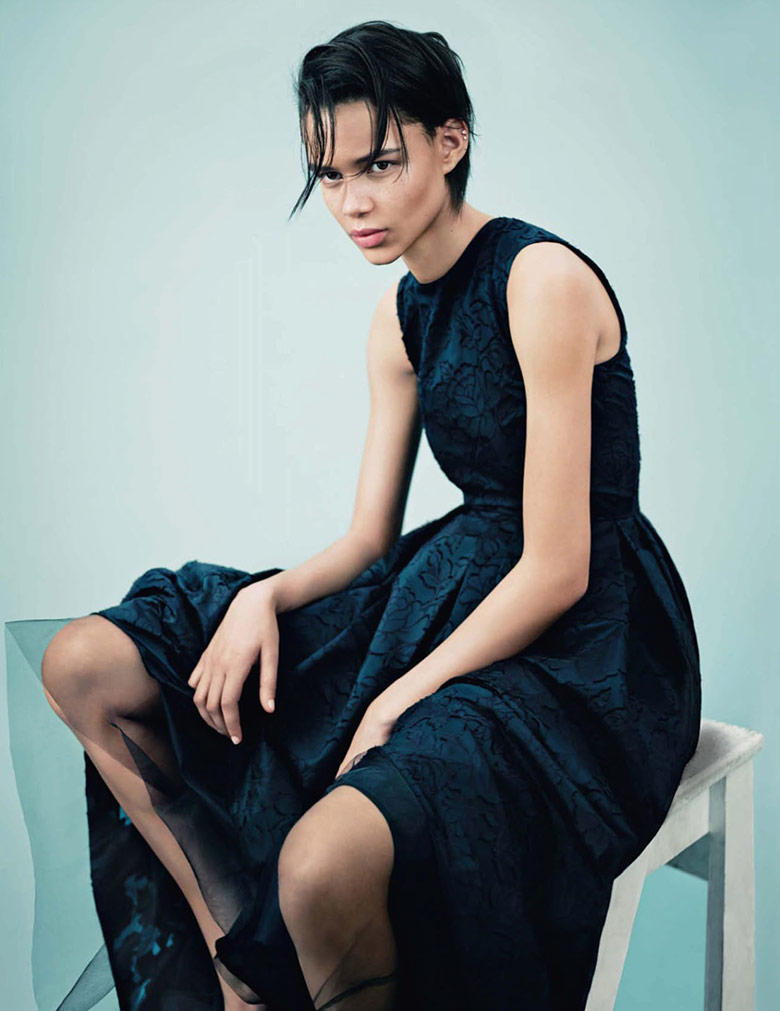 Leona Binx is captured by photographer Rory Payne for the May 2014 issue of Vogue UK. Born and raised in Tennessee, one of America's latest contributions to the fashion scene is named Binx Walton and is sweeping us off our feet one editorial at the time. The exotic looking beauty is graced in tender black and white clothing, including frills, sheer lace and embroiled dresses, all put together by fashion stylist Emma Elwick-Bates.
SEE ALSO: Leona Binx by Mario Sorrenti for T Style Spring 2014
Overall, Payne's editorial reveals a delicate take on romanticism, which is not only complemented by Binx clothing but also by Payne's choice of lensing in soothing colors including grey and light blues.
Adjusting Leona's maddeningly cool mane is hair stylist Mari Ohashi whereas Ciara O'Shea looked after the make of Binx's gorgeously shaped facial features, which she has kept simple and fairly natural to fulfill photographer Payne's elegant vision.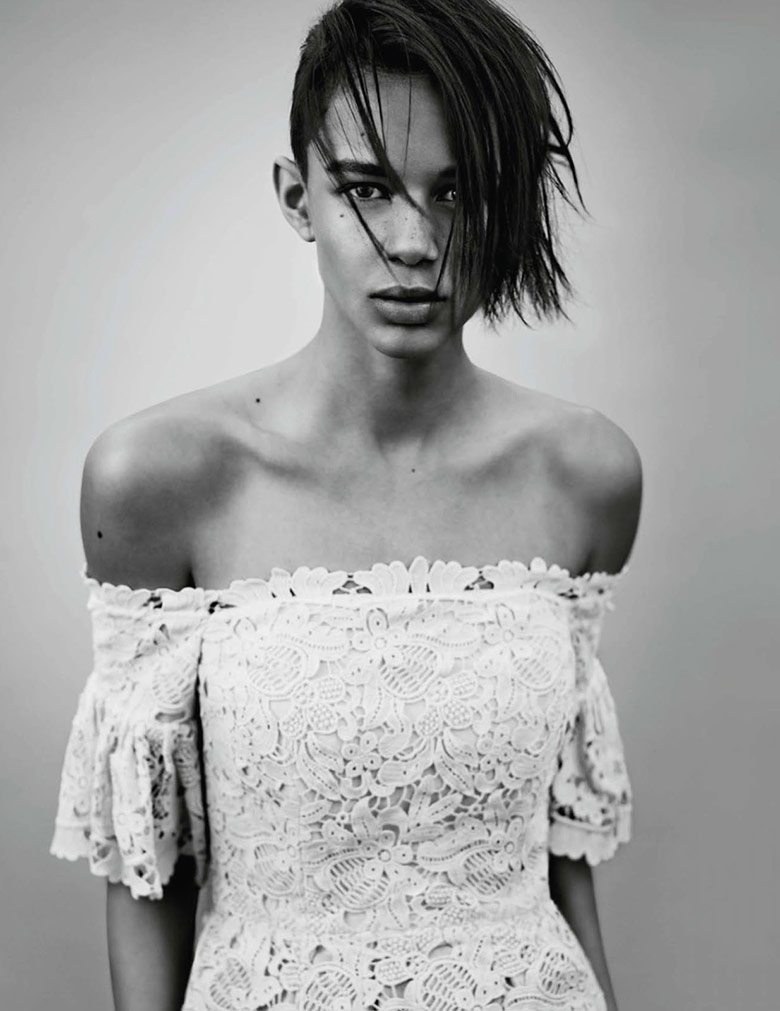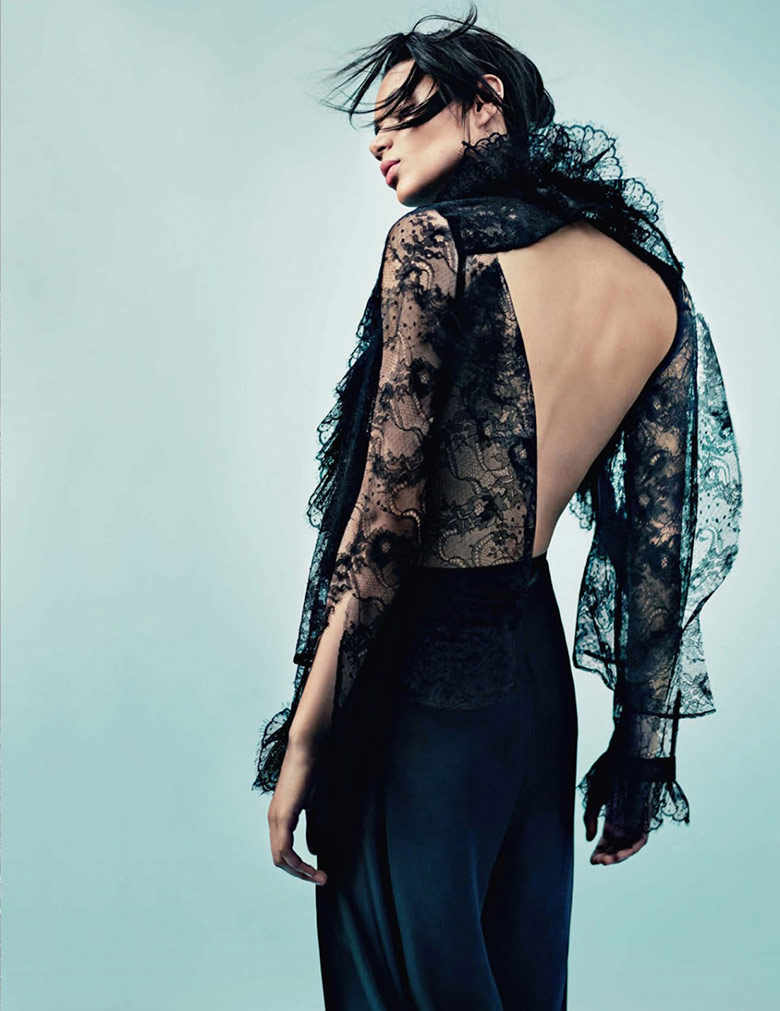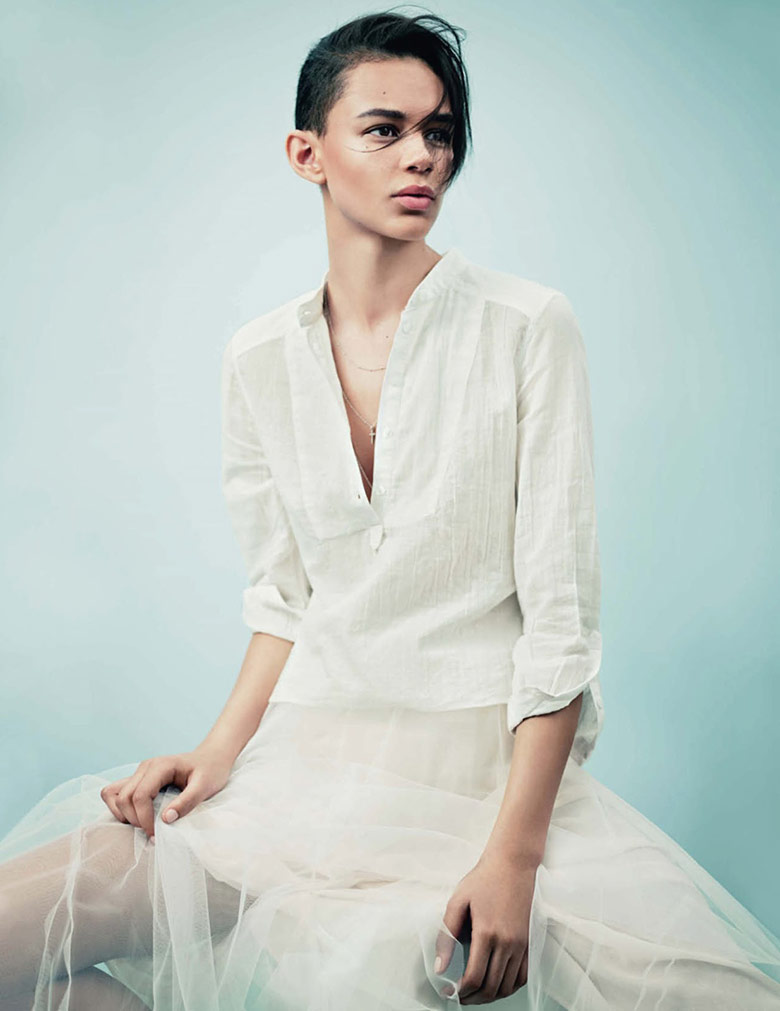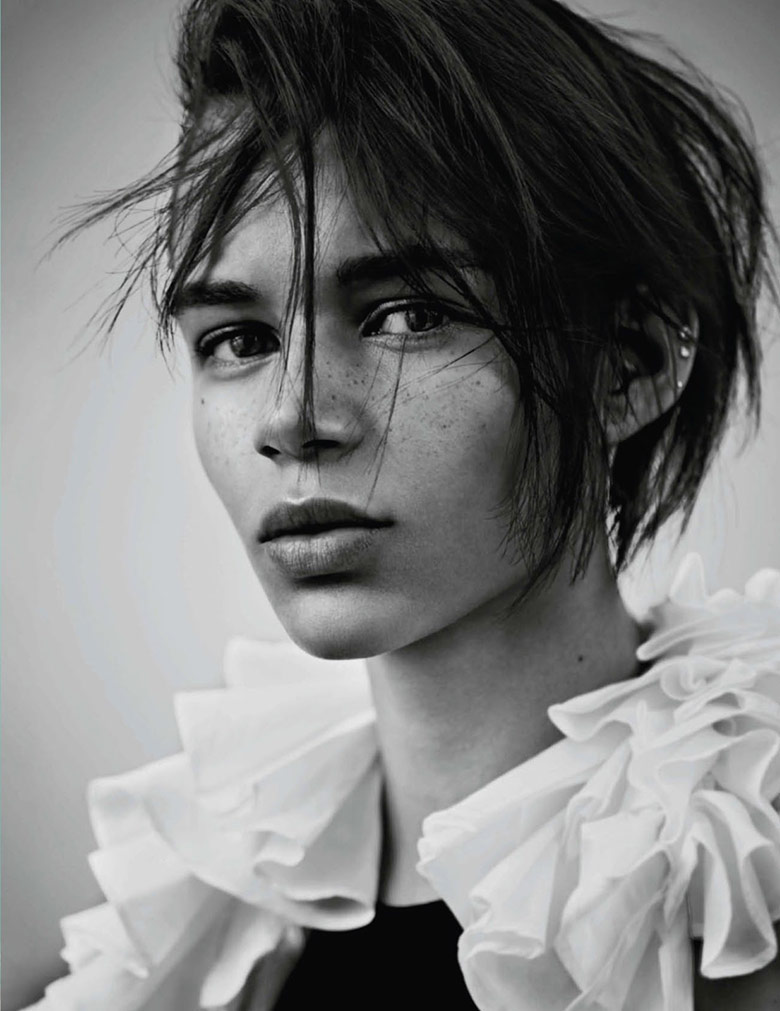 Text by Marija Filipova