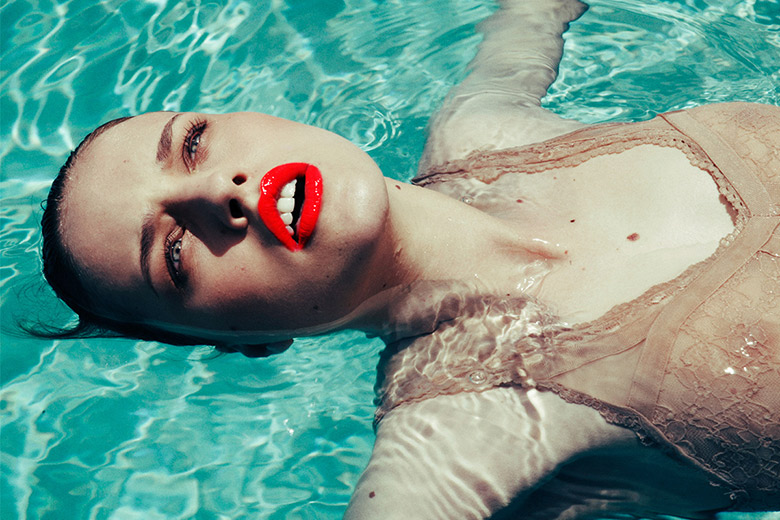 She's worked with some of the biggest stars in the world including Robert De Niro, Juliette Lewis and Taylor Swift. Guilty for making the models even prettier in high class magazines such as Vogue, AnOther, Glamour and Cosmopolitan.
As it usually goes, make-up wasn't always on the top of her list. Before she discovered this fresh and exhilarating career possibility, she had her heart set in graphic design. It wasn't until she assisted the photographer Rankin in London when her interest for make-up grew to finally become a must in her life.
Lottie is making the world more beautiful by her every move.
Q: How did you end up in fashion? What inspired the career choice?
---
Fashion was always my goal when I started make-up. It's the reason I moved from Los Angeles to New York. As a teenager, I would soak up any and all information about fashion and make-up in magazines and books.
Q: Is there any specific celebrity or model you would really like to work with?
---
I would love to work with Marion Cotillard. She is not only an incredibly talented actress, but to me has one of the most incredible faces I've ever seen.
Q: Which current make-up trend would you like to disappear?
---
I think most trends come and go in cycles, but I am not really a fan of the ombre eyebrow trend.
Q: Which element of your job do you most enjoy – shoots or shows?
---
There isn't much of my job that I don't enjoy. I love it all!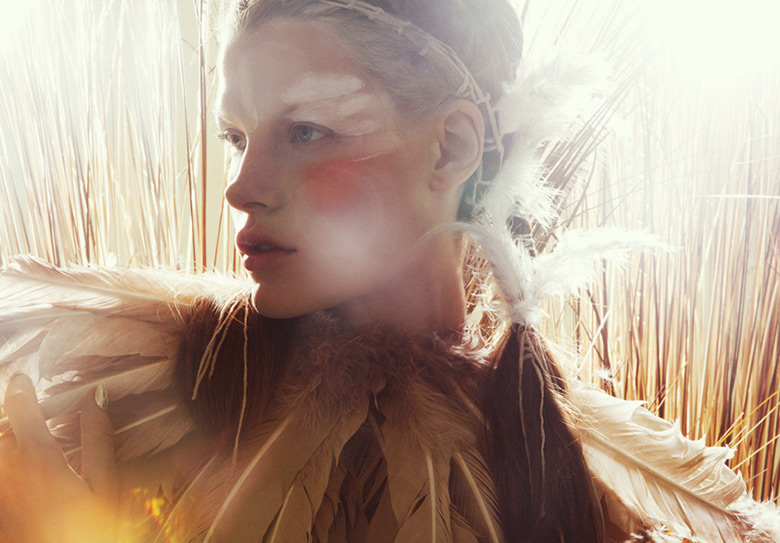 Q: What are the trends for Spring/Summer 2014?
---
Spring/Summer shows a lot of fresh, dewy skin and bright pops of color, two of my favorite things.
Q: Does everyone look better with make-up?
---
Actually, no. Make-up usually just enhances someone's natural beauty if done correctly and in moderation.
Q: Any on-set quick fixes?
---
Water spray for the face before moisturizing and always condition the lips!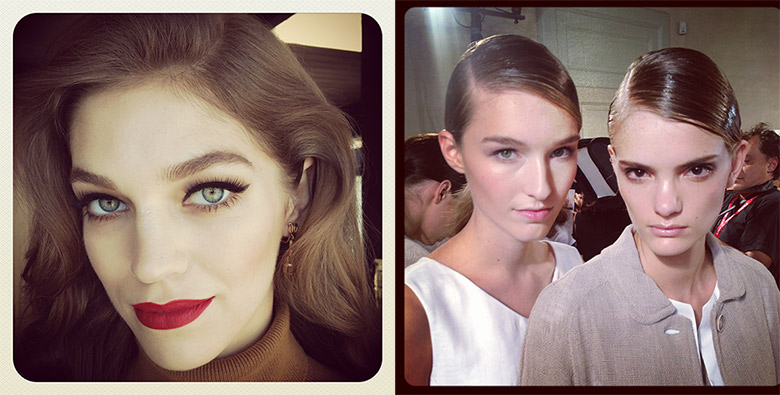 Q: What's the most important lesson you have learnt in your career?
---
Be careful who you trust and always keep learning.
Q: Do you consider what you do art?
---
Absolutely.
Q: Your favorite fashion era
---
The sixties without a doubt. It's when people really started experimenting with eye make-up and using contour on the face in ways people never had.
Q: What has been the biggest challenge of your career?
---
For me the biggest challenge is always balancing my career with my personal life and making sure I have time for myself and family and friends.
Q:  Who is your fashion icons? 
---
John Galliano, a truly talented and innovative designer. I look forward to his comeback!
Q: Who or what influences you?
---
Color is a constant inspiration and lately as cliche as it sounds, I find a lot of influence in nature.
Q: What's your favorite part of your job?
---
Meeting people and creating beauty.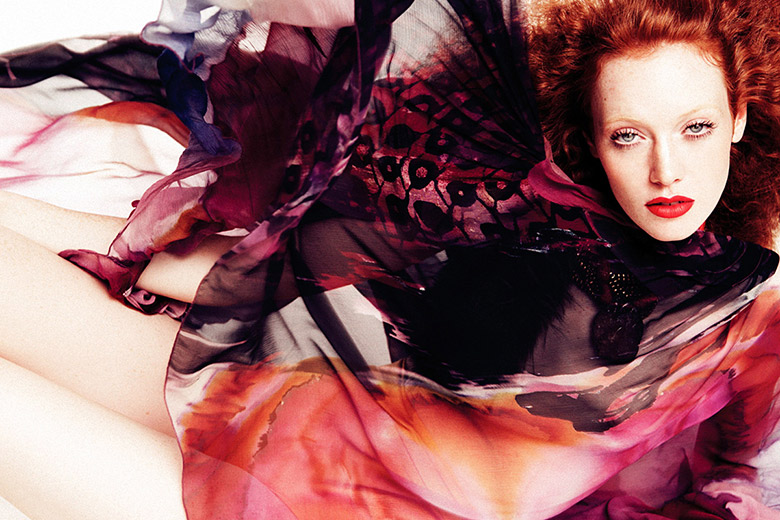 Q: Who do you think of as a muse?
---
If you mean 'muse' as in one person who inspires me to create, I have great love for Martha Hunt. We worked together many years ago and to this day she is one of my favorite faces. She can wear any makeup and look beautiful.
Q: What's up and coming?
---
One day at a time.
---
Interview by Alexei Key
Follow Lottie on Instagram and Twitter.
Text by Marija Filipova.