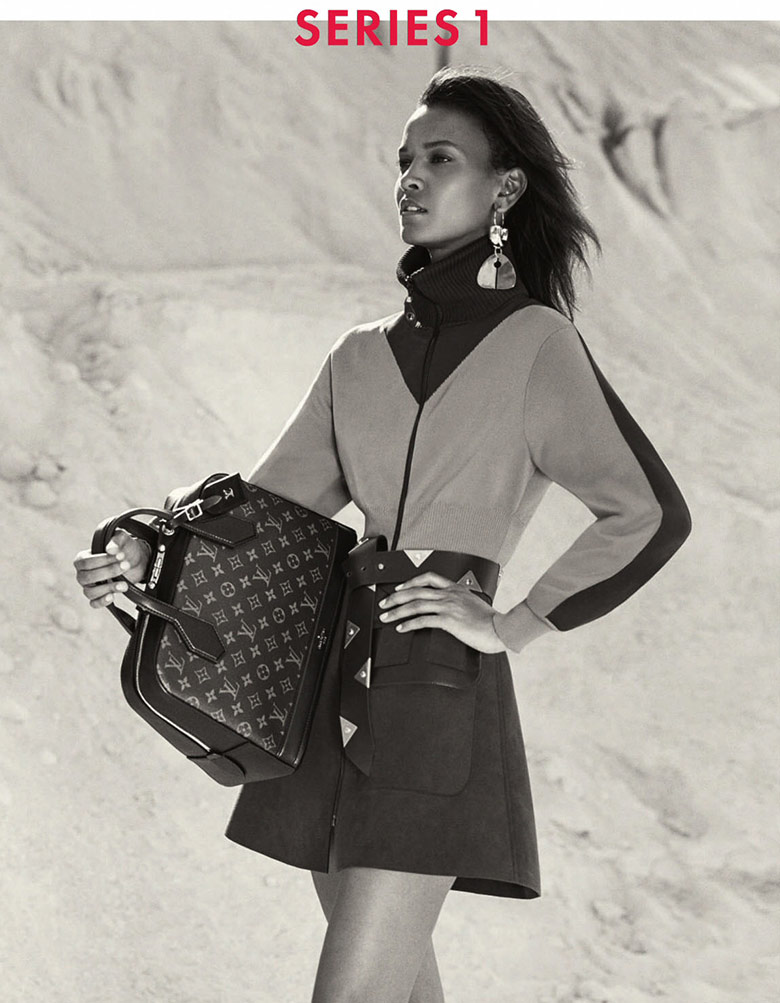 Photographers Annie Leibovitz, Juergen Teller and Bruce Weber have framed models Charlotte Gainsbourg, Liya Kebede, Freja Beha Erichsen, Jean Campbell and Kirstin Liljegren for the Louis Vuitton fall/winter 2014 campaign. The French fashion house, which is now under the creative leadership of the brilliant Nicolas Ghesquiére has pretty much booked everyone in the fashion industry to join in for their latest campaign. (And by everyone we mean the ones that are a someone) With some of the worlds leading fashion photographers on their team along with model hotshots, the campaign reaches sky highs on obvious grounds.
You May Also Like: Louis Vuitton Collections
By the usage of different filters for each photographs, the photographers creates an intriguing factor for every significant picture. From black & whites, dull blues to high contrasts, the campaign covers a handful of various vibes. Whist Gainsbourg is getting lensed in leather pieces and tweed jackets by Leibovitz, photographer Teller is capturing Freja in front of a fierce wagon. Whereas Kebede and Campbell are working the desert revealing petite dresses and exquisite totes.