Playful colors are gracing actress Lupita Nyong'o in photographer Sharif Hamza's spread for the February 2014 issue of Dazed & Confused.
After her American film debut in '12 Years A Slave' Lupita Nyong'o has proven to be a name to remember. Not only does her facial features and extraordinary talent reveal itself on the screen it is now also been captured by photographer Sharif Hamza to appear in the latest issue of Dazed & Confused.
Posing in adventurous items within a colorful palette styled by Robbie Spencer, Lupita Nyong'o's beauty and chicness shines through and captures the viewer's attention.
 Make-up artist Benjamin Puckey has mirrored the lively clothing colors into his make-up for Lupita Nyong'o while hair stylist Bok-Hee has enhanced Nyong'o's short hair do.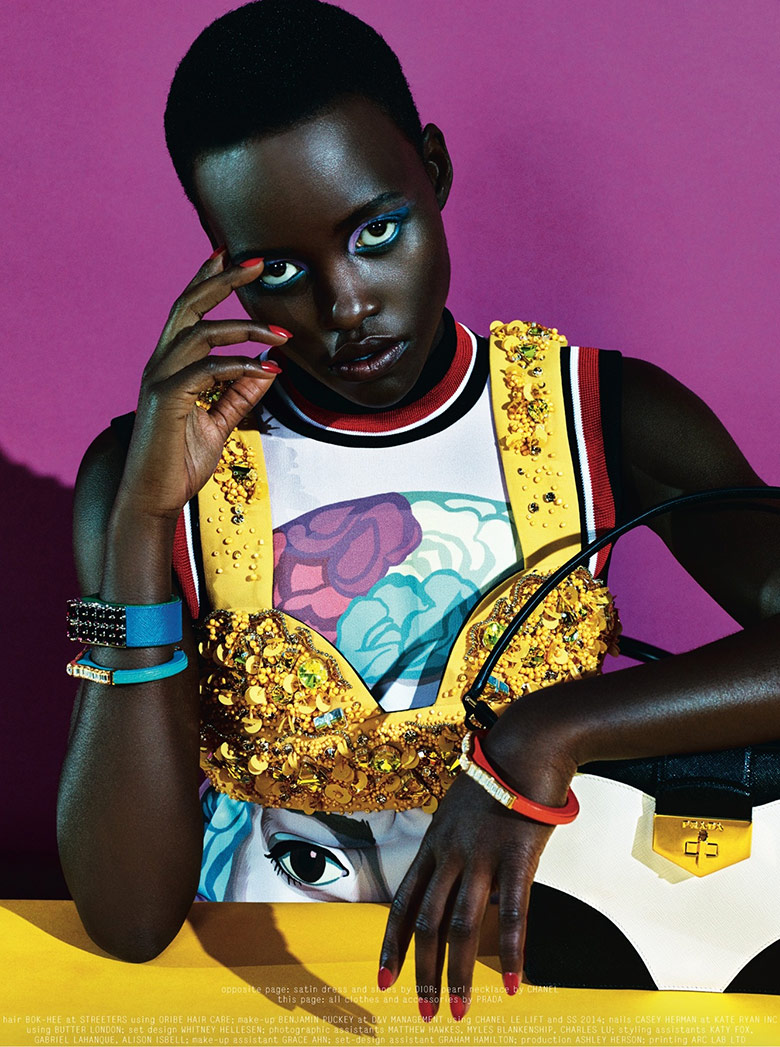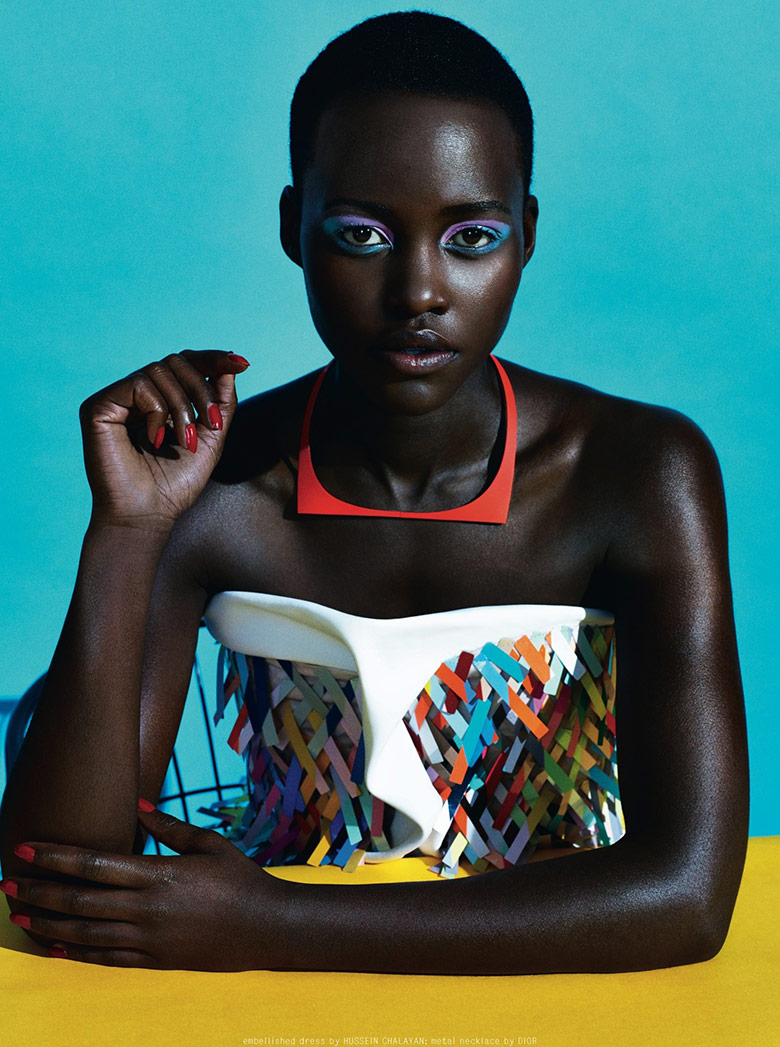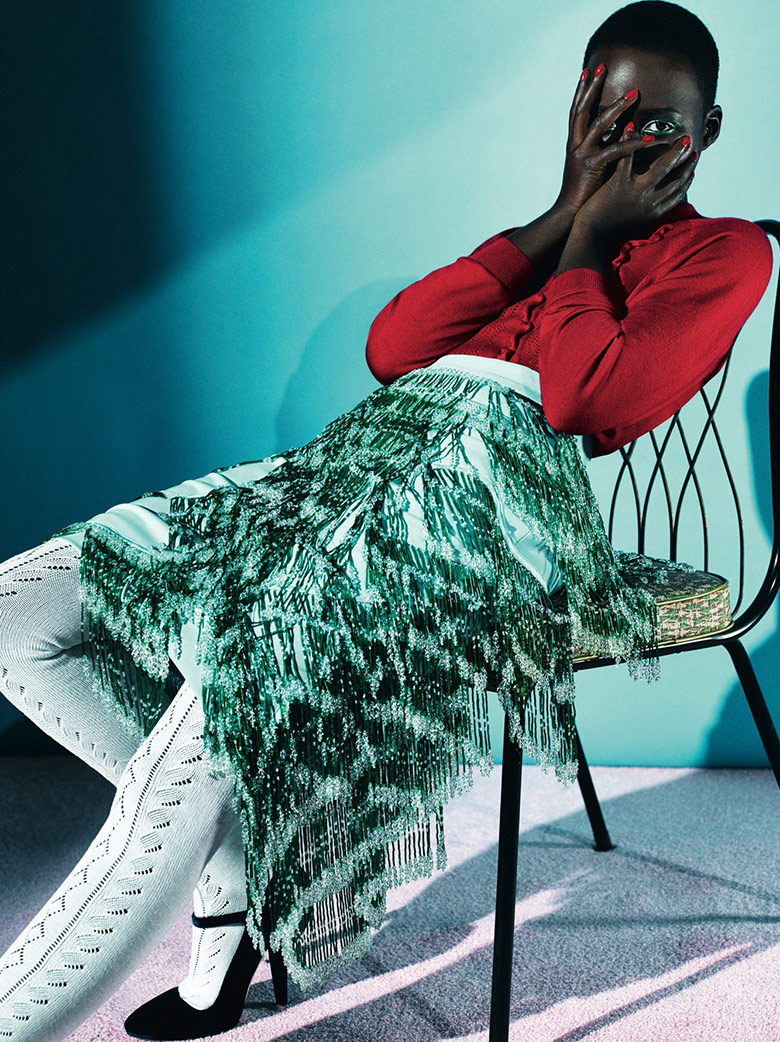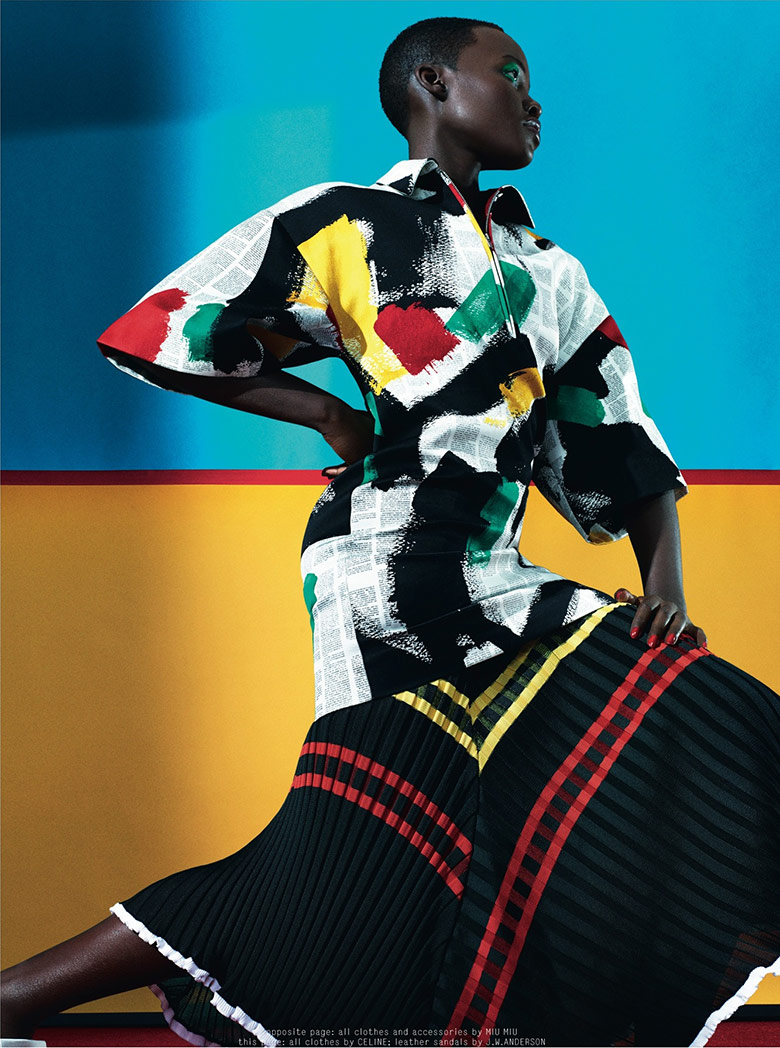 Text by Marija Filipova