Statement pieces versus prints are the main factors in photographer Maurizio Bavutti's story 'Uniform Response' featuring model Magda Laguinge for the January 2014 issue of Vogue Japan.
The Argentinean, Magda Laguinge has been captured under Bavutti's studios' flashlight, modeling eye catching pieces in the colors of autumn. Stylist Jaime Kay Waxman has put together a creative wardrobe starring stripes and camouflages, making the winter-fashion seem more intriguing than ever.
Magda's jealously big eyes and sensual pout are brought to light by make-up artist Georgi Sandev's work, by adding a dark and mysterious lip tone while keeping a more natural and brown eye shadow. Hair stylist Jordan M. has chosen to work with Laguinge's hair through a darker color palette while creating a rougher haircut to bring out the model's natural South American edginess to Maurizio Bavutti's creative shoot.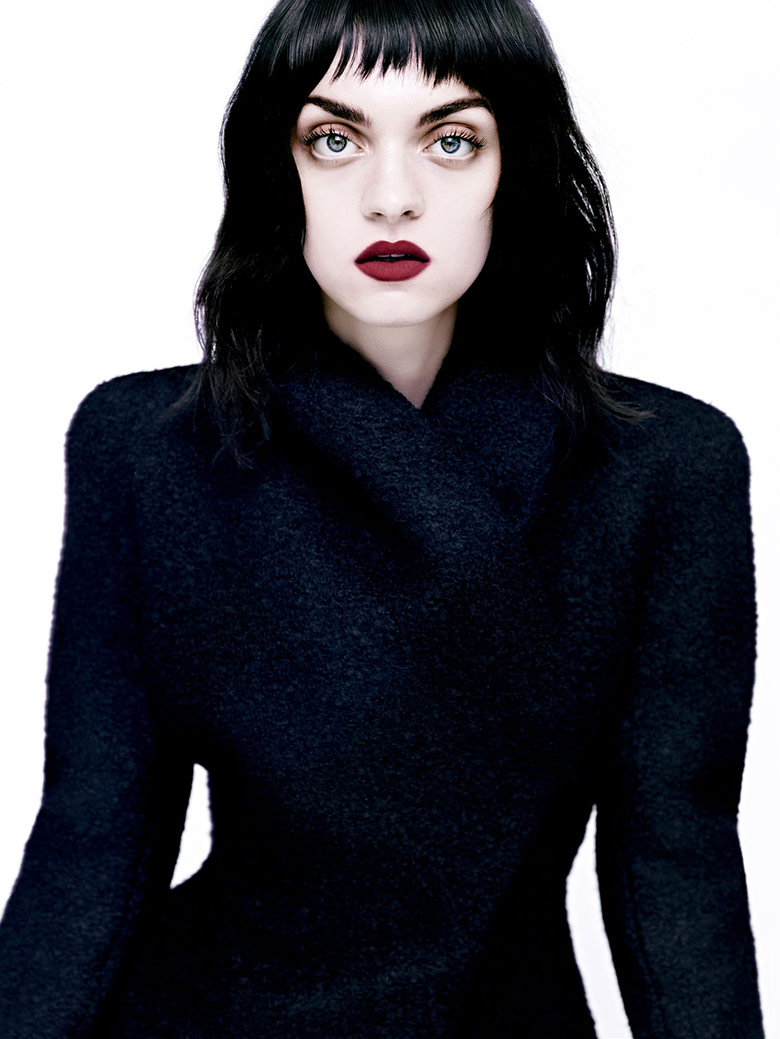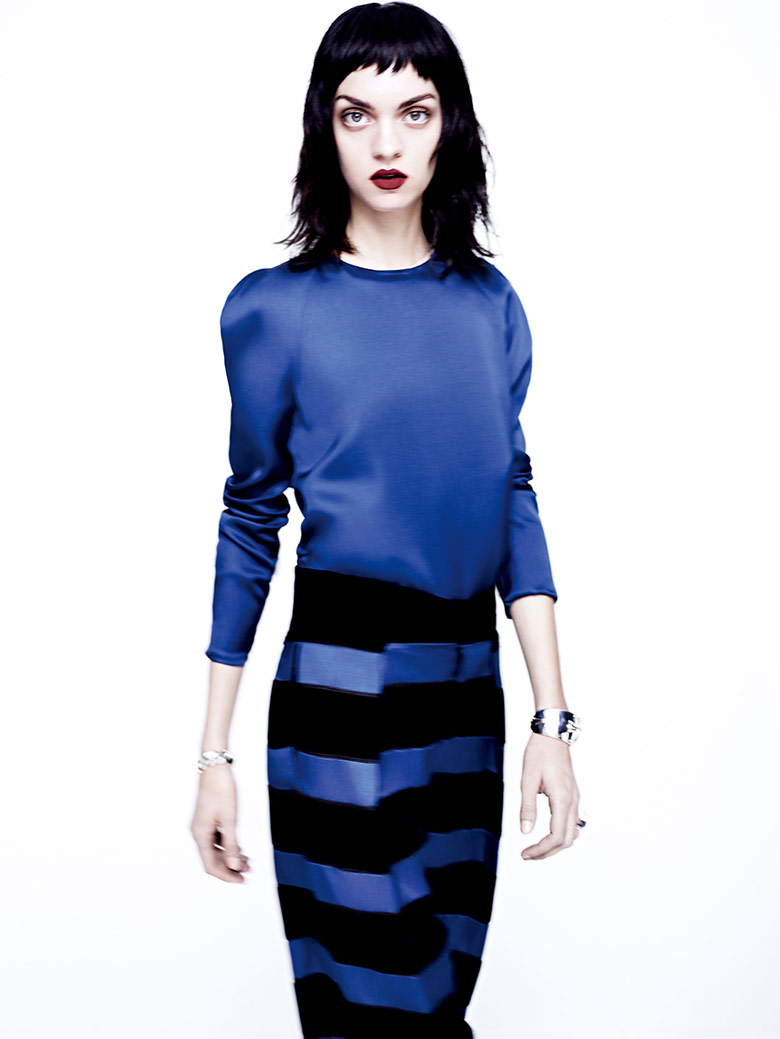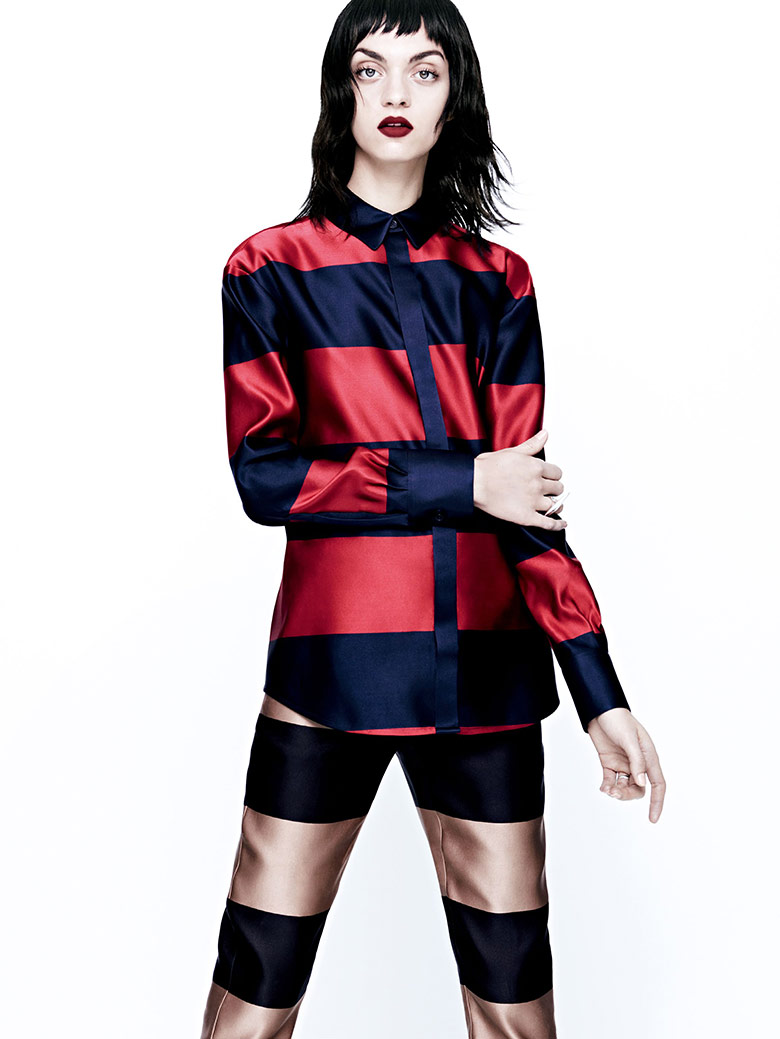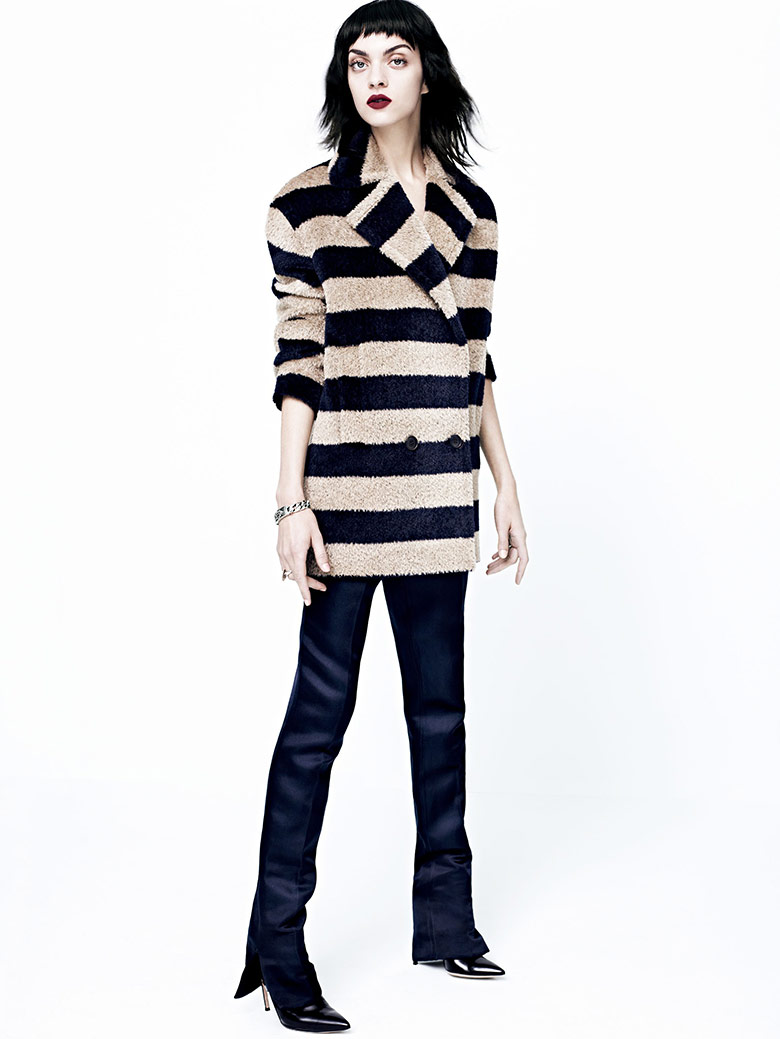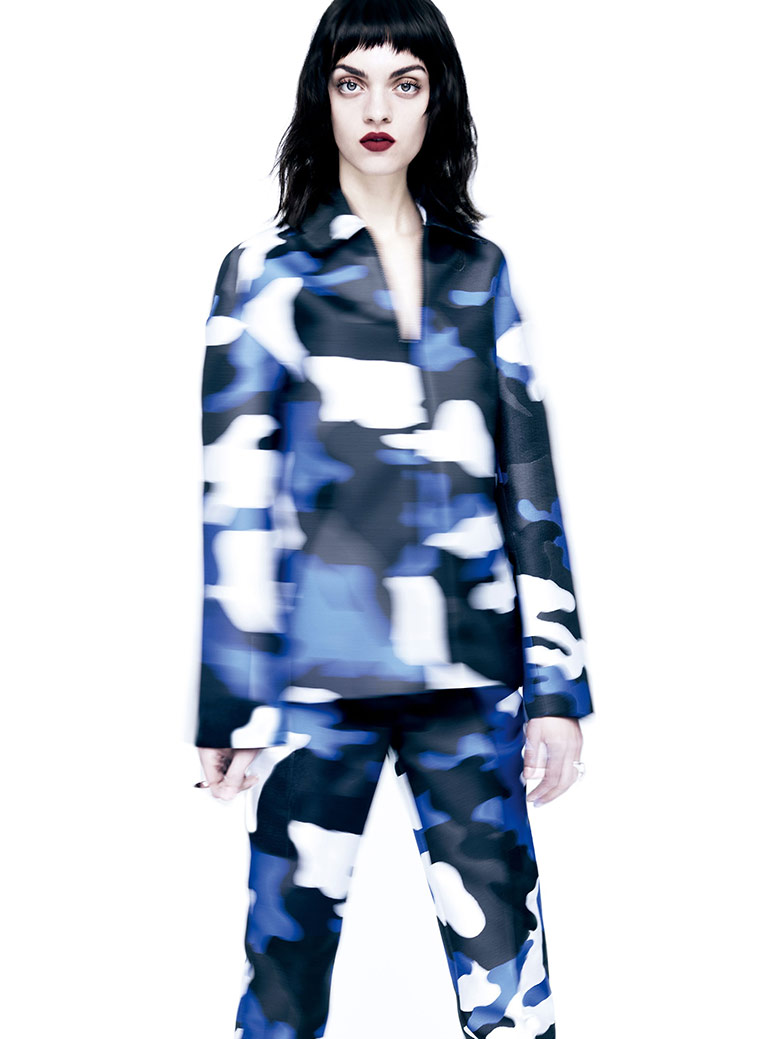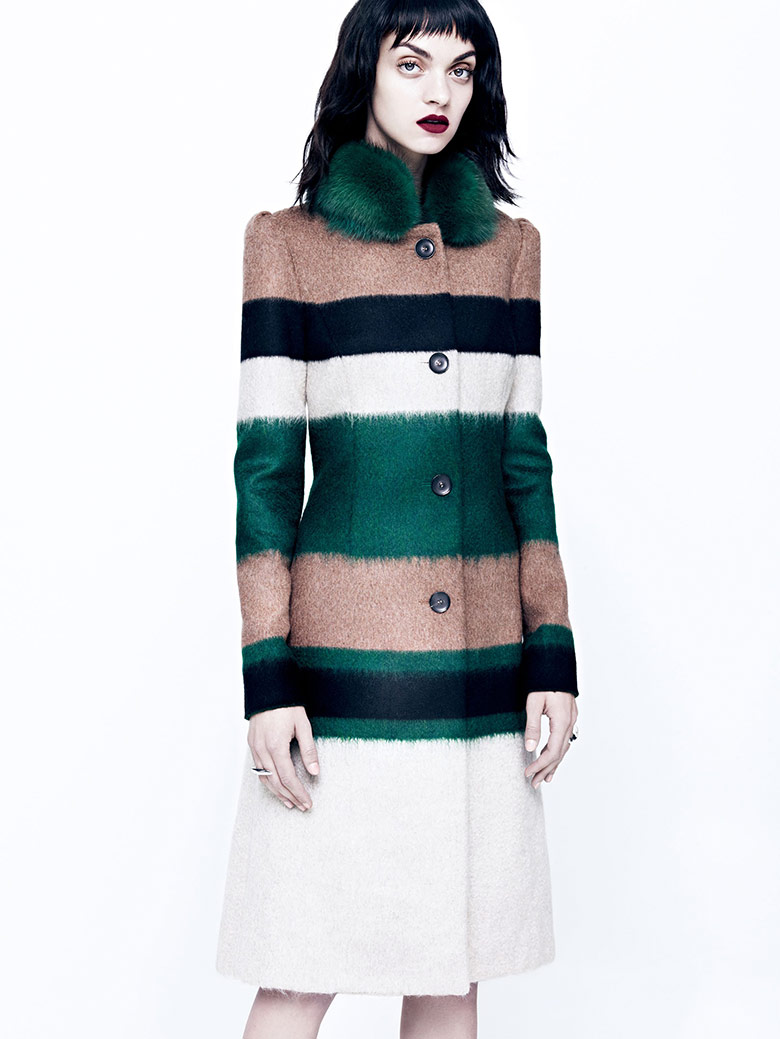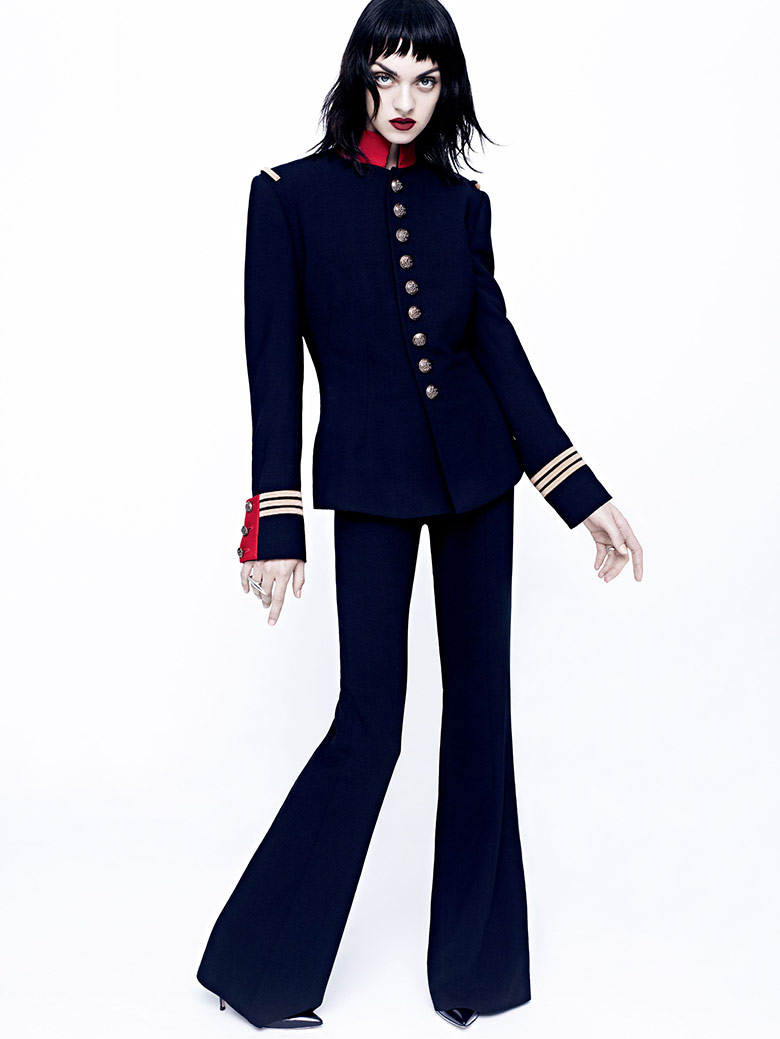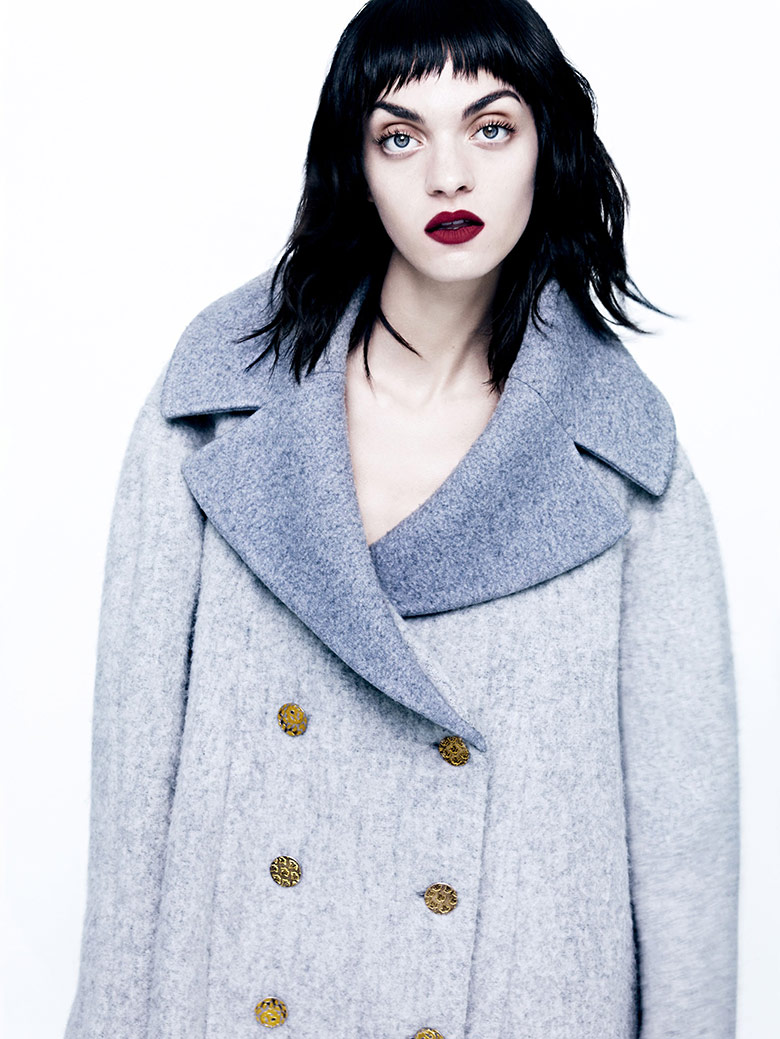 Text by Marija Filipova