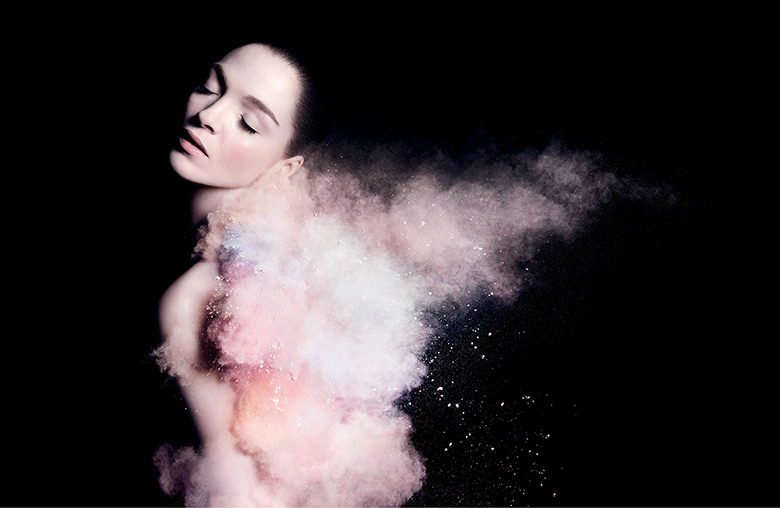 Wistful glory is portrayed through out Mariacarla Boscono when presenting the 2014 addition of the Givenchy Prisme Libre, framed by Daniel Jackson.
SEE ALSO: Mariacarla Boscono by Peter Lindbergh for Vogue Italia February 2014
Boscono's flawless facial features couldn't be a better fit for the exclusive make-up a la Givenchy. Having being the French fashion house's muse for a few years already, the Italian Mariacarla looks striking when captured in a romantic and somewhat dreamy manner whilst the powder cloud from the Givenchy Prisme Libre is gracing her bare skin.
Photographer Jackson has chosen to lens Boscono against a black background, creating a dramatic contrast between the darkness and Mariacarla's natural paleness. Givenchy's decision to stick with their Italian darling only makes sense, Boscono's natural elegance and effortless beauty complements perfectly with Riccardo Tisci's vision for Givenchy.