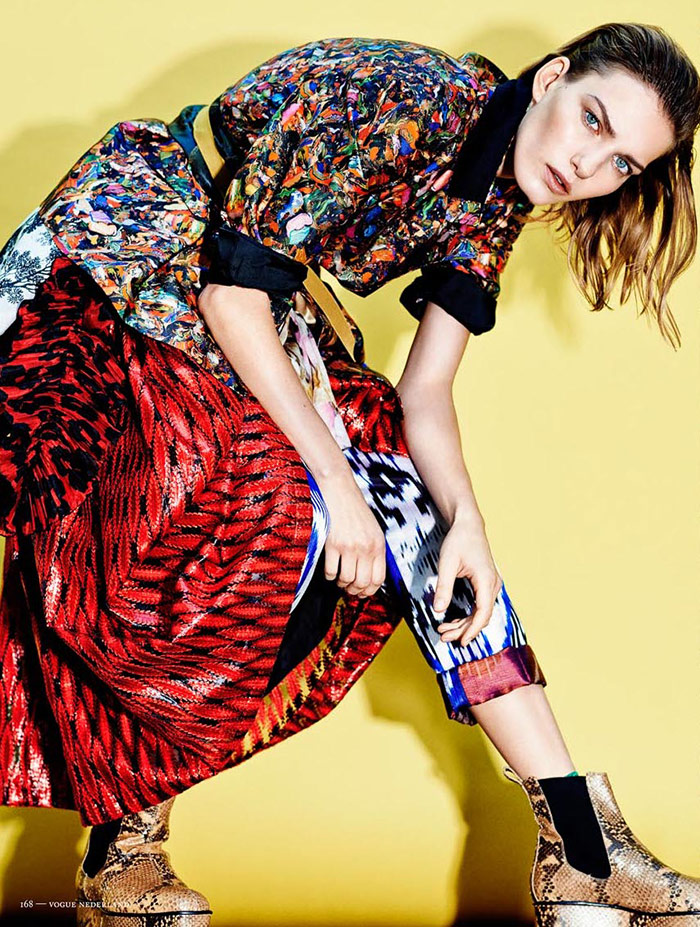 Prints on acid in Marc de Groot's caption of model Marique Schimmel for the March 2014 issue of Vogue Netherlands.
SEE ALSO: Marique Schimmel for Vogue Spain June 2013
The dutch model Marique Schimmel is captured posing in remarkable prints from the Spring/Summer 2014 collections. Stylist Dimphy den Otter has created a color explosion by his use of exciting tones and vibrant prints, which are beautifully modeled by Miss Schimmel. Marc de Groot who is the master of shaping interesting and eye-catching editorials, have for the Vogue Netherlands intertwined the fashion with the chosen setting in a thrilling way where the clothes almost melt into the background, perfectly fulfilling de Groot's imaginative vision.
Responsible for Marique's facial features is make-up artist Irena Ruben who has worked with bronze shaded eyes and pale lips besides on one of the photographs where she has used a bright sensual red lip to work as the ultimate contrast against the blue printed clothing.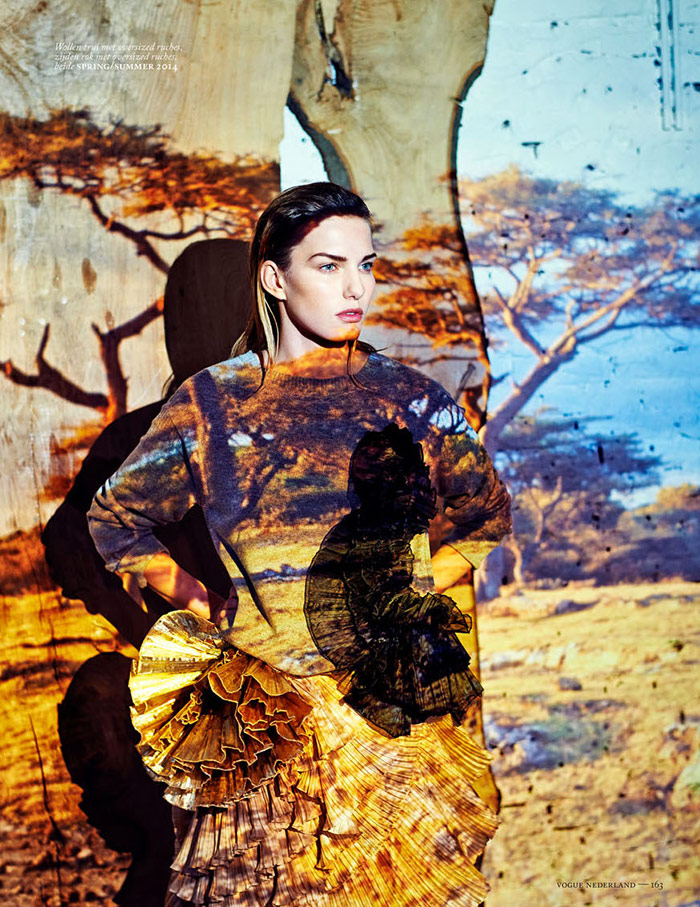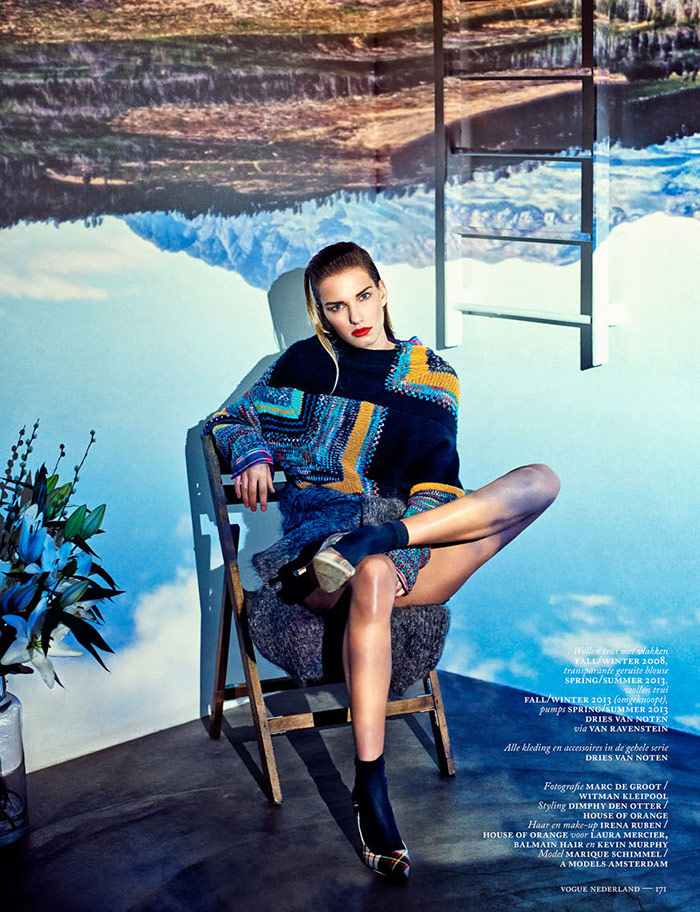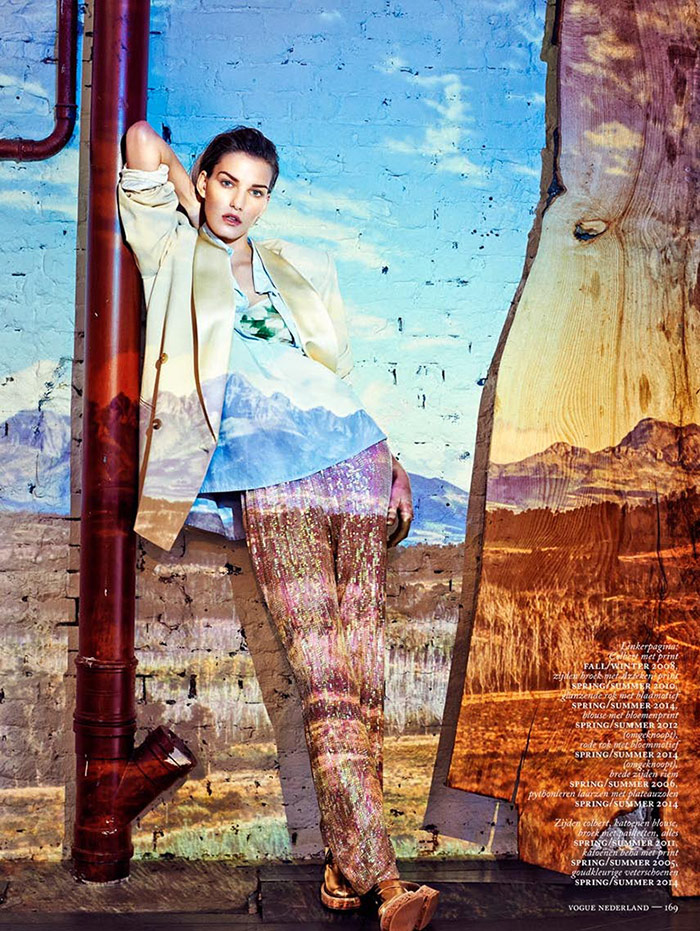 Text by Marija Filipova