The Canadian fashion model Meghan Collison who's covered in exclusive clothing which creates a nice contrast from the everyday environment she's captured in. One can't help but notice the amazing winter color schemes and textures this editorial is spoiling us with, from colors such as dark reds to navy and greens mixed within different types of textures like the classic tweed and wool.
 She wins us over with her fascinating eyes and the calmness she expresses in Mark Segal's spread, combining elegant clothing with a relaxed messy hair created by hair stylist Lesly Mcmenamin, Collison has truly created the perfect collision between classy chic and the casual everyday look.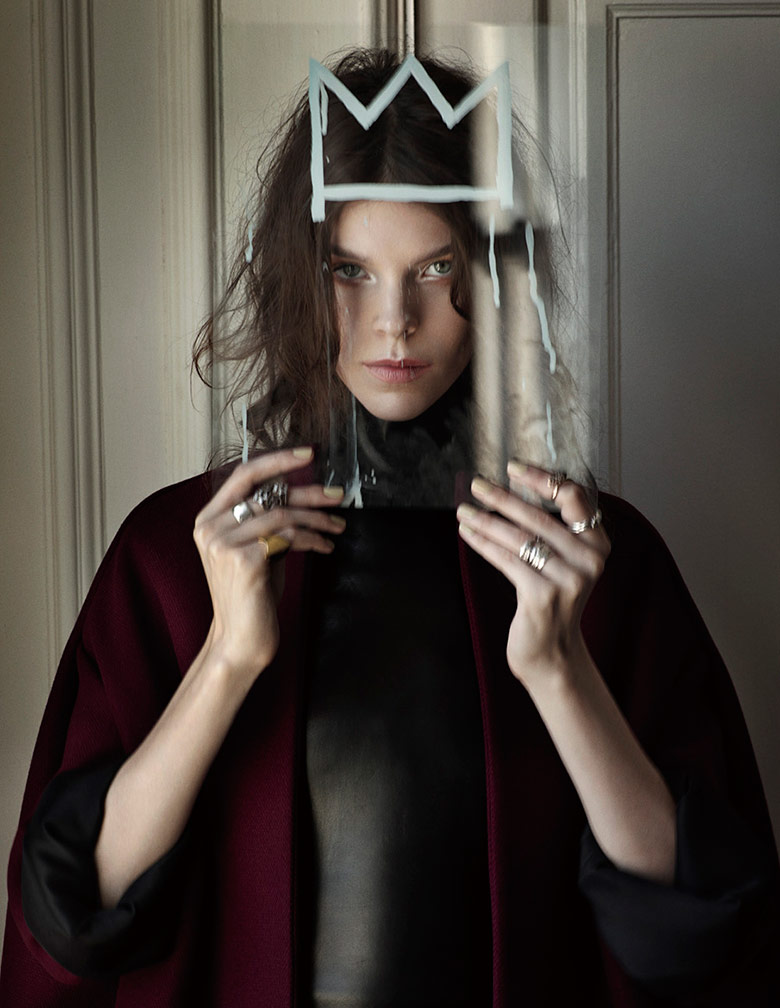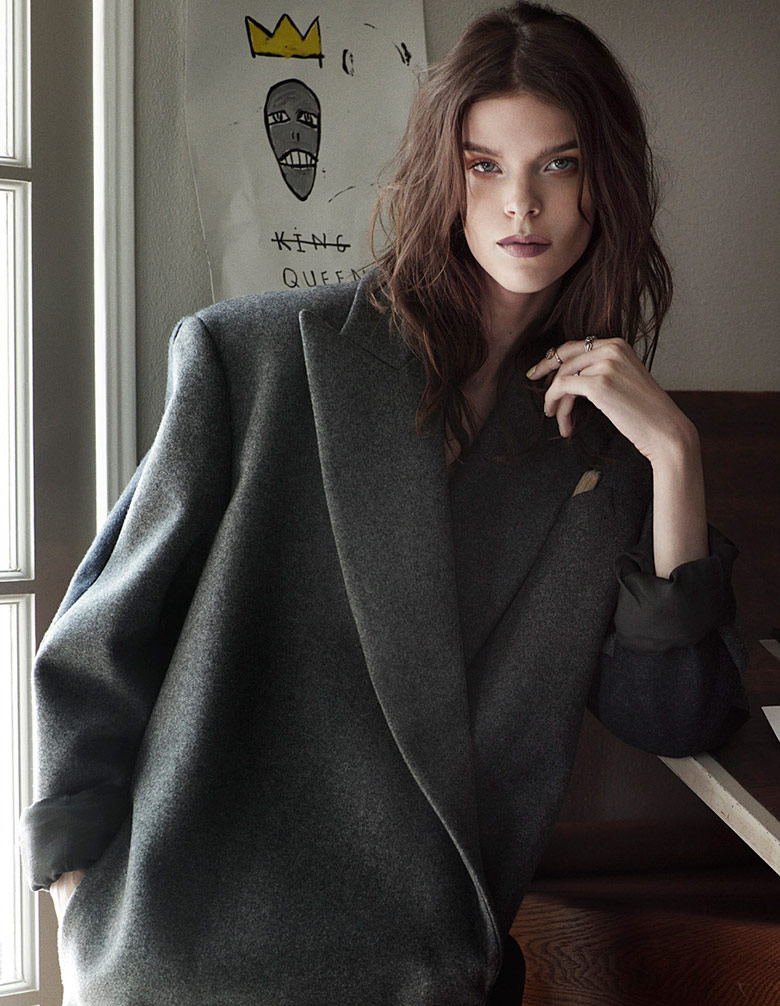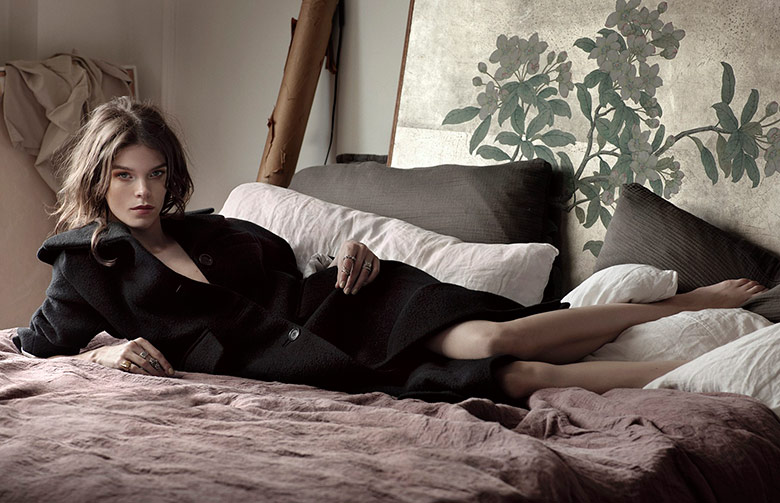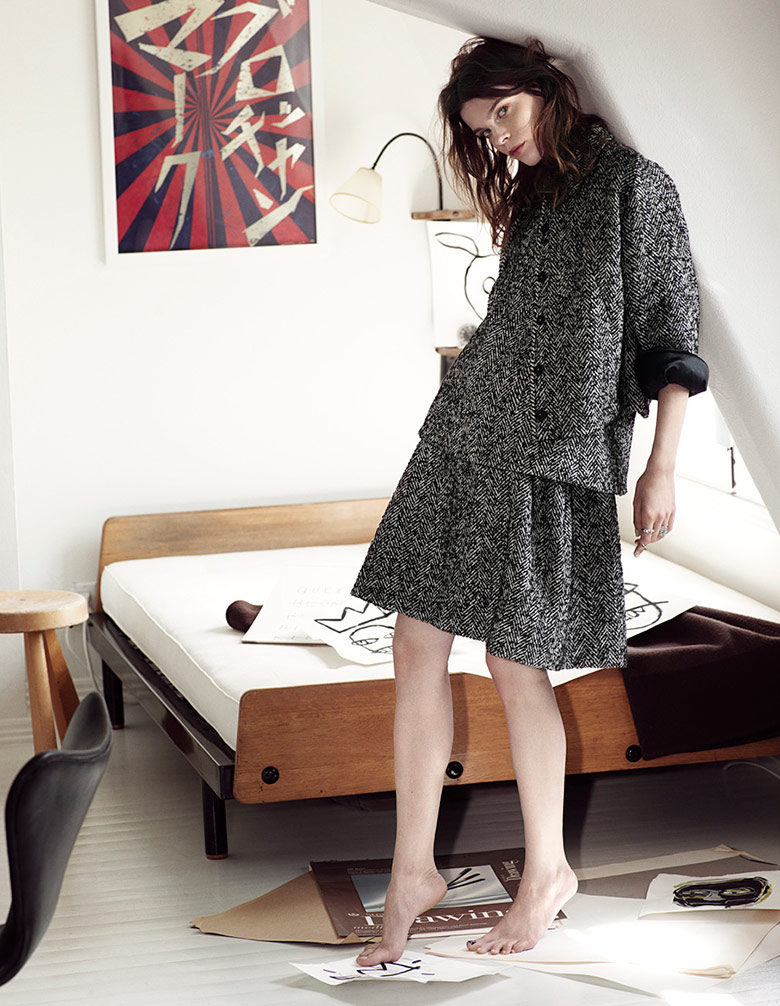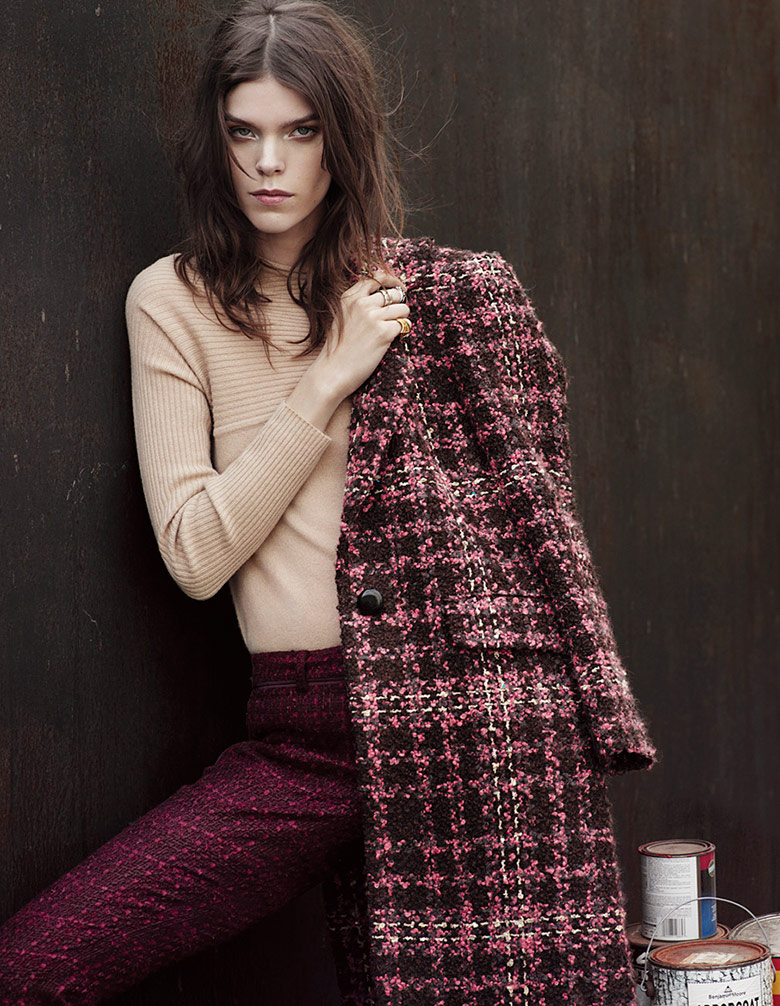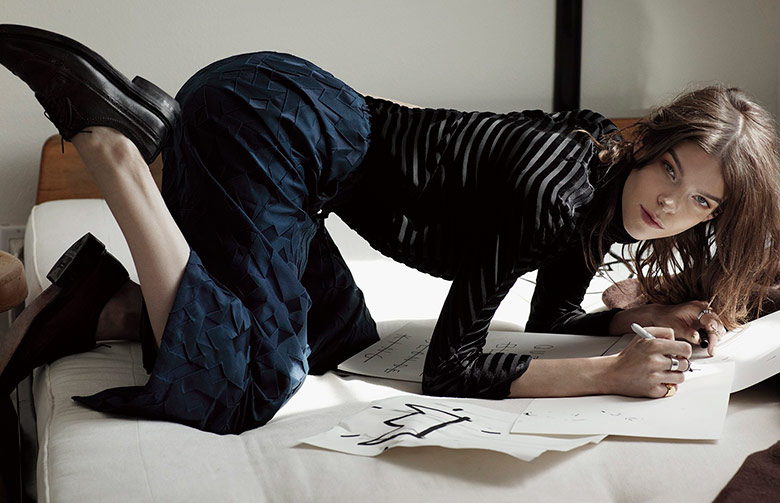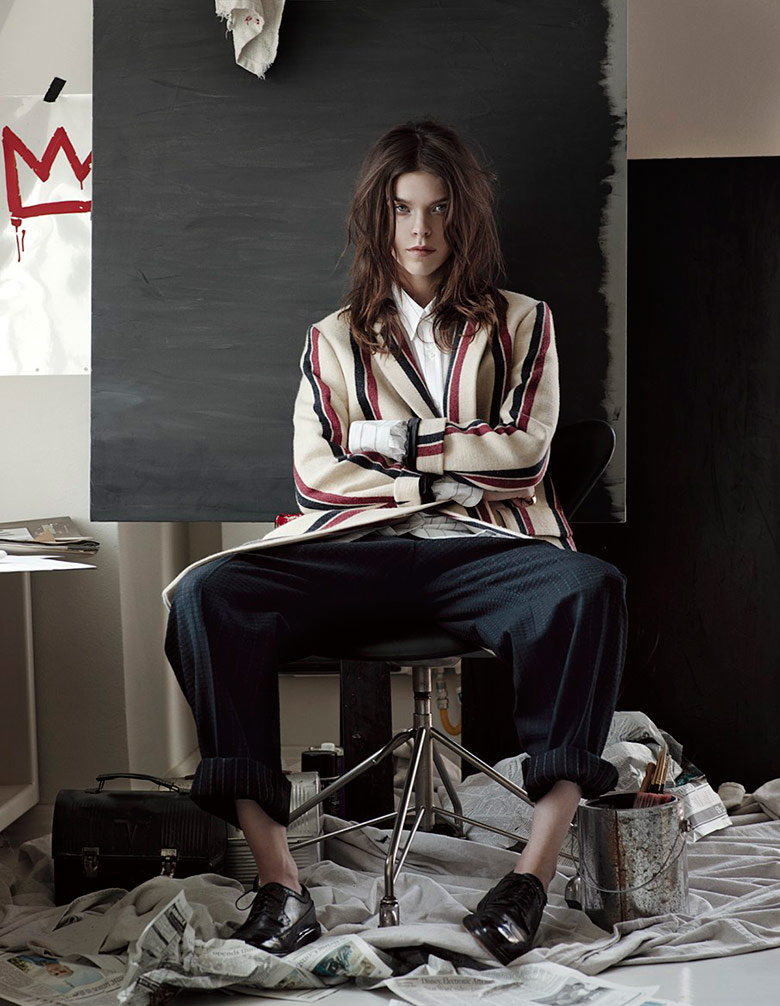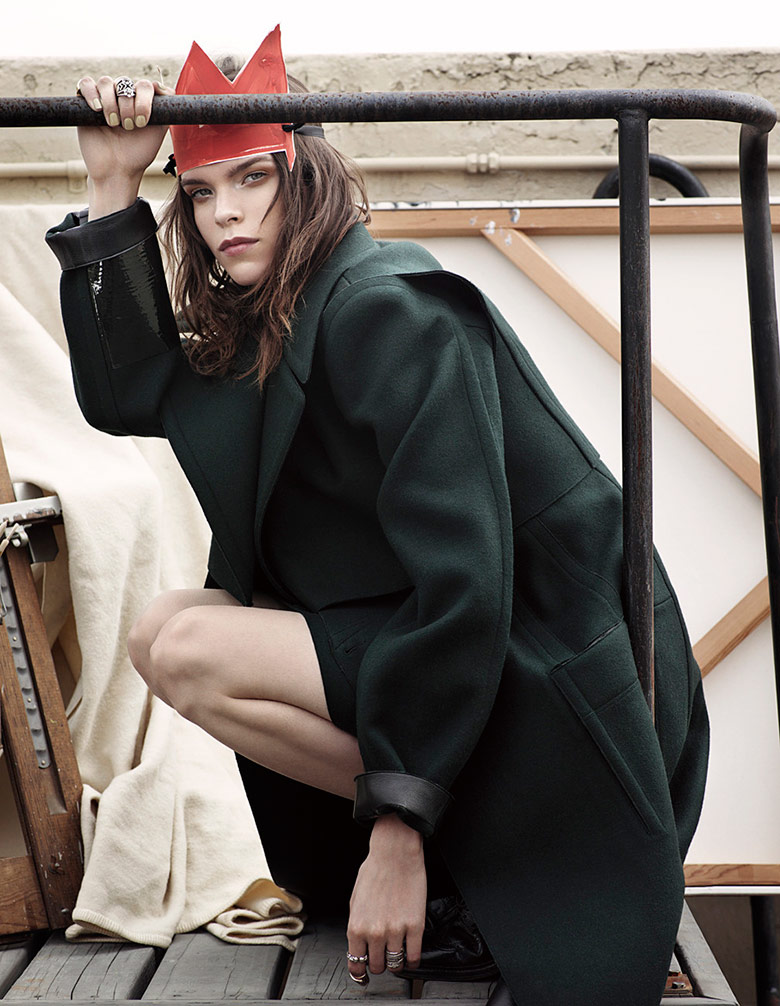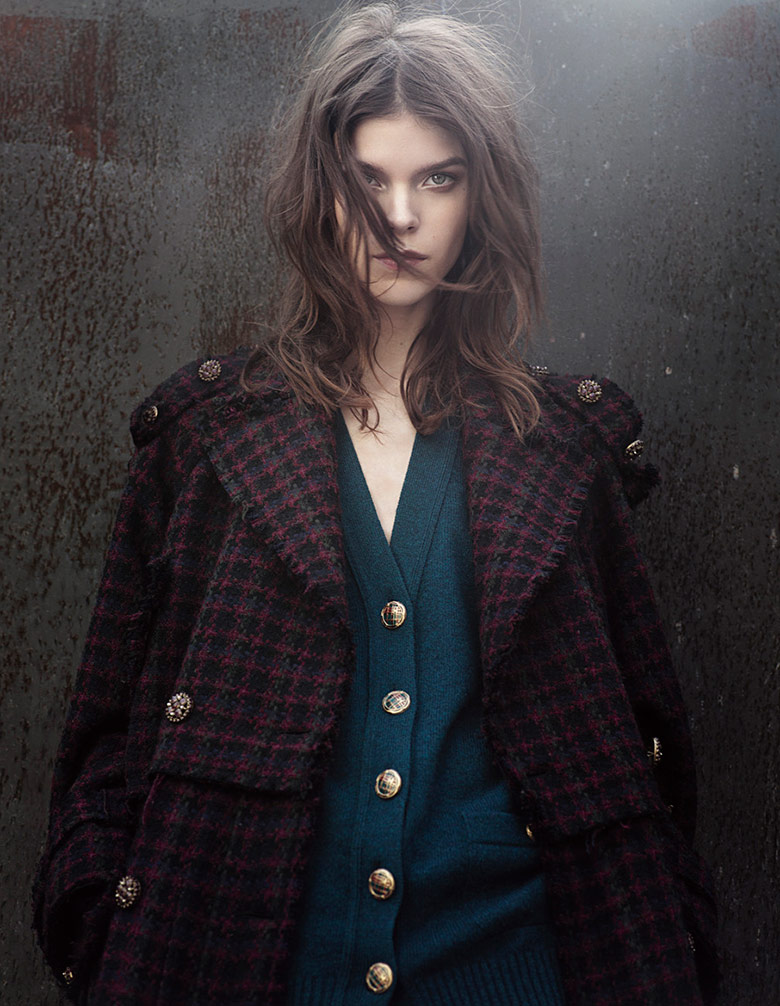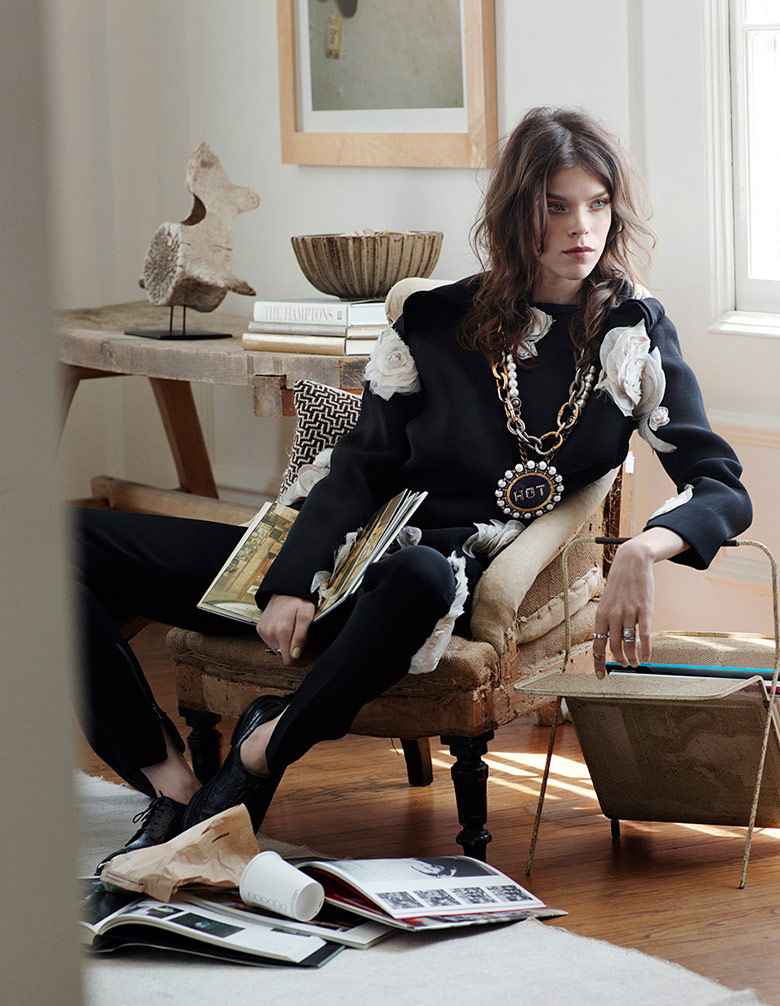 Text by Marija Filipova.