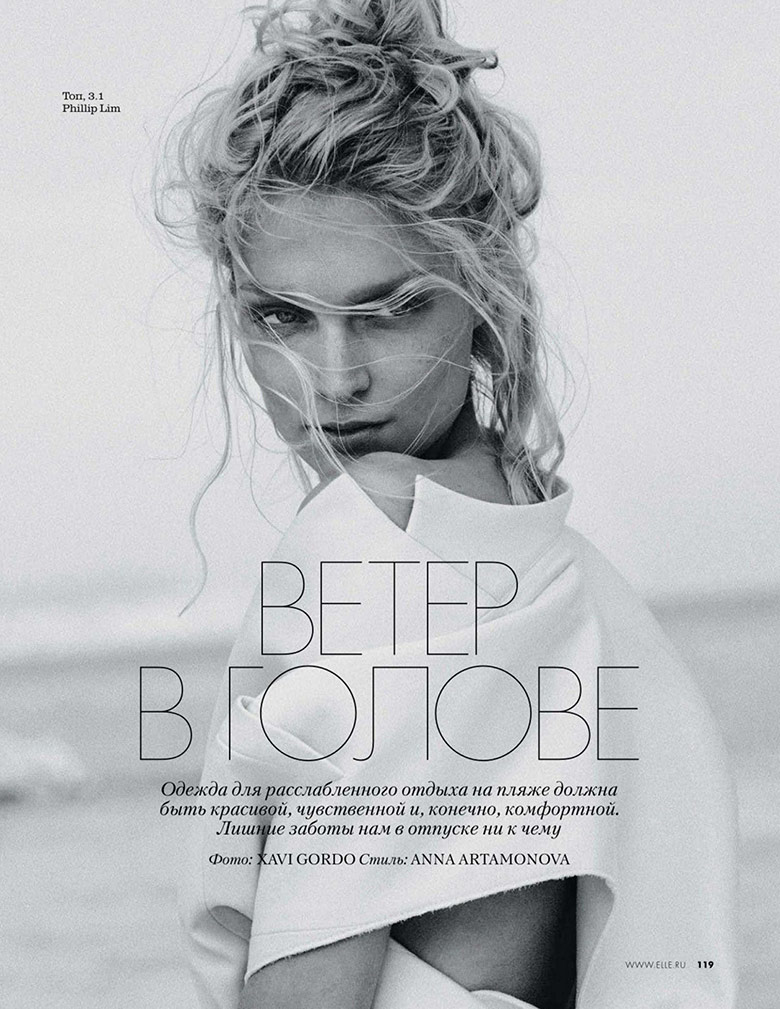 Xavi Gordo frames Melissa Tammerijn for the July 2014 issue of Elle Russia. Picturesque surroundings and harmonious expressions, the Dutch beauty Miss Tammerijn is captured by the tranquil seashore accompanied by the greatest accessory of them all, a striking grey stallion. With a few touches from fashion stylist Anna Artamonova, Melissa is revealing a summery wardrobe filled with chiffon dresses, transparent tops and wide elegant trousers from both high street brands and exclusive designers including Sandro, Michael Kors, DKNY, Chanel and Sportmax.
SEE ALSO: Melissa Tammerijn by Txema Yeste for Stylist France August 29th 2013
Make-up artist and hair stylist Paco Garrigues has fulfilled Gordo's idyllic feel with gracing Melissa in a natural make along with sun kissed hair waves when presenting the holiday necessities. The sublime location and Gordo's lensing expertise goes hand in hand with one another and creates a striking outcome, perfect for gracing the pages of Elle Russia.