A fashionable hangover is portrayed by photographer Mikael Jansson in his story 'The Morning After' for the February 2014 issue of Interview Magazine.
Rookie's including Sasha Luss, Lexi Boling, Frank Nadolny, Dallas Haupt, Lucky Blue, Brennan Benko, Jesse Port and Barndon Hagen are captured posing in innovative streetwear put together by stylist Karl Templer when resting on a sun kissed terrace after a heavy night of partying.
Hair stylist Eugene Souleiman has truly embodied the 'morning after' hair do, so has make-up artist Mark Carrasquillo, when keeping the facial features fairly natural to match the model's state of mind in Mikael Jansson's portrait of the young and trendy, surf generation.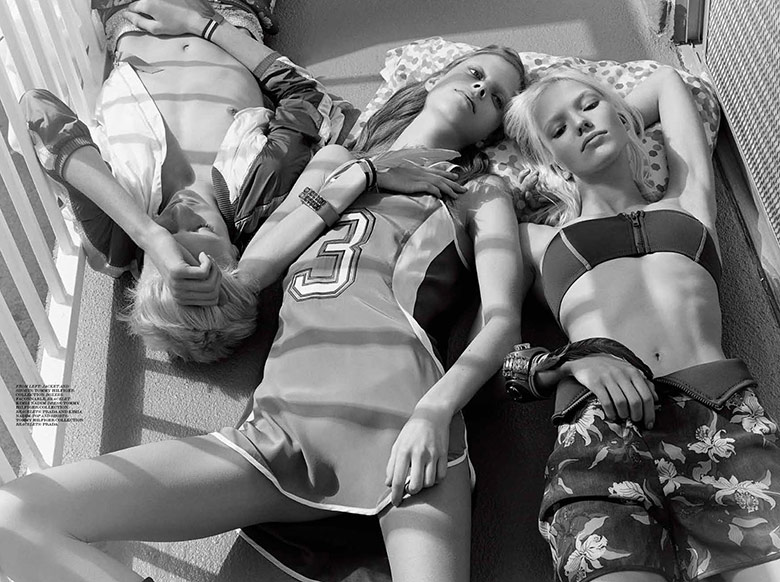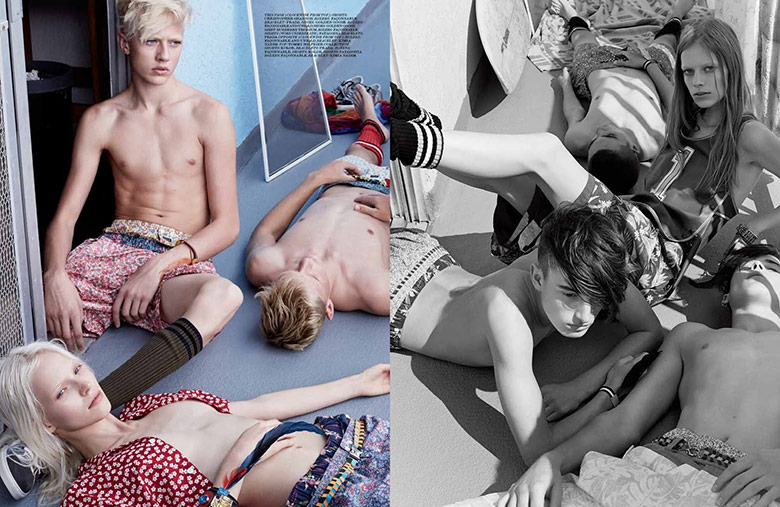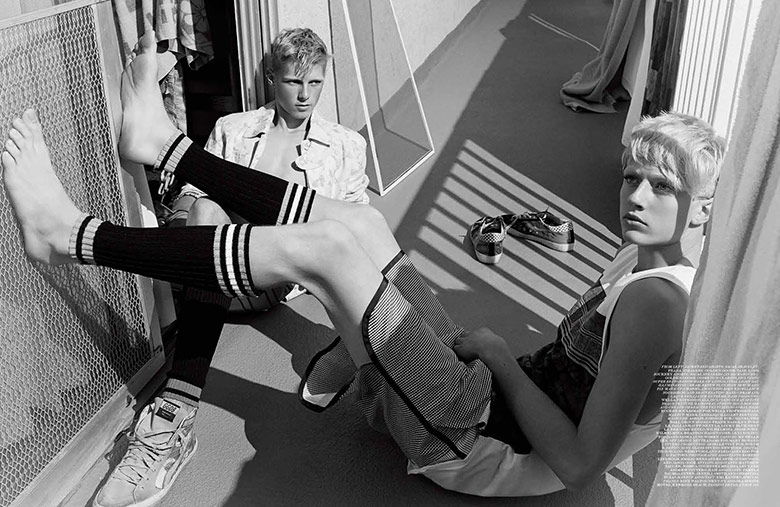 Text by Marija Filipova