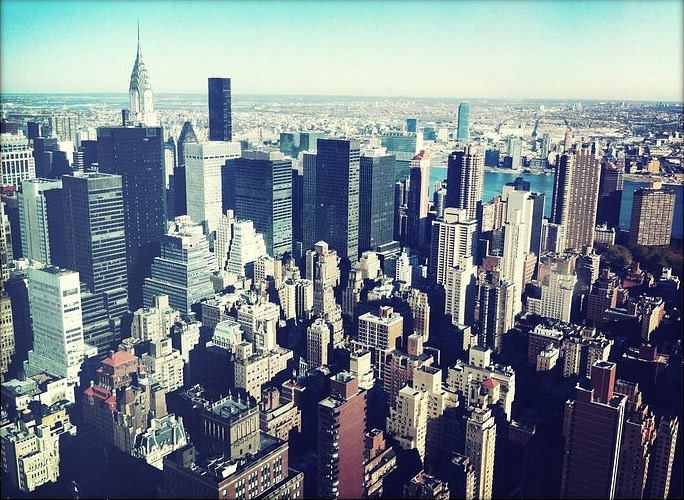 The previous New York Fashion Week was the first to be impacted by a new law regulating the employment of models under the age of 18. The Model Alliance, which lobbied for the new law, hoped it would discourage designers from employing underage models during New York Fashion Week.  Model Alliance board member Susan Scalfidi noted "the easiest way to avoid fees, paperwork, monitoring, and potential penalties is simply to use models 18 and over".
Many journalists were quick to trumpet victory, announcing that underaged models were few and far between at NYFW.  The new law is most definitely a positive change, and it's understandable that the industry is eager to announce the problem's been solved.
But doing so for the F/W 2014 season is premature.
It can hardly be said that underage models were a rare presence on New York's runways in a season when top shows including Calvin Klein, Marc Jacobs, Alexander Wang, Proenza Schouler, Anna Sui, DVF, Coach, and Tommy Hilfiger all booked models under the age of 18.
Roughly half of the models who have been labeled "top newcomers" for the season are 16 and 17; this is consistent with runway seasons going back at least a decade.
Some might question why this matters, so long as underage models have legal protections.  But even underage models protected under the new law face significant disruption to their schooling, with many forced to choose between completing their basic secondary education and having a modeling career.  Furthermore, when the sample size is being defined by 16 year old bodies, it becomes difficult for many of those same models to maintain the measurements of their high school years once they mature.
If regulation isn't enough to sway designers towards an 18-and-up booking policy, public pressure is needed. We can applaud the new law and the Model Alliance's work while still admitting much remains to be accomplished. Saying that the problem's been solved ends the conversation on underage models when it's needed more than ever—just when real progress is beginning to be made.
By Anna Griggs