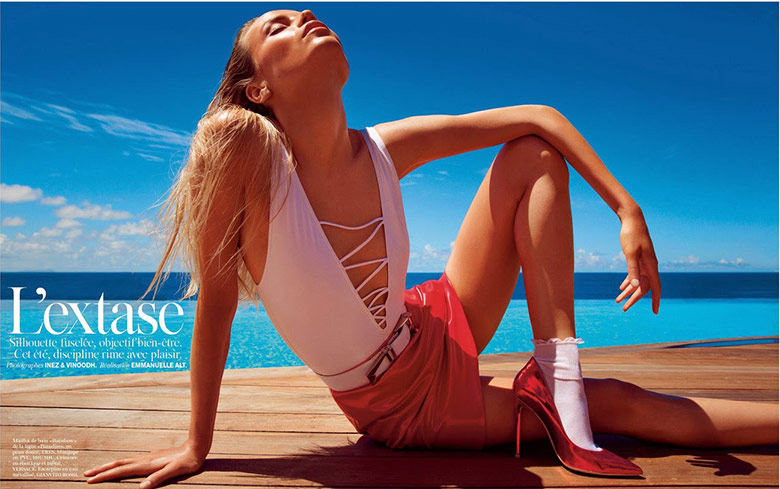 Who says you can't swim in heels? Photographer duo Inez & Vinoodh teamed up with fashion stylist Emmanuelle Alt to fulfill this specific vision for the June/July 2014 issue of Vogue Paris. With two of fashion's hotshots as the spread's models, Natasha Poly and Anna Ewers, there was never a doubt weather this could go wrong especially not when the ultimate duo of fashion photography is in charge of the lensing.
Alt has laid her focus on reds, whites and blacks when it comes to the wardrobe choices, joined together with the blue water background, the clothing truly compliments the eye-catching view of the holiday musts. Helmets, socks in glittery heels, revealing swimsuits and sharp suits, you name it and this spread has it!
Make-up artist Lisa Butler worked with several different visions for the beauties, one more settle and classic whereas the other one is dramatic and fierce, an approach which also suited hair stylist Christiaan who created a handful of hair styles for Poly and Ewers.