Black and whites can colors are beautifully captured in the heat of Australia by fashion photographer Benny Horne's summery story 'Sea change' for the January 2014 issue of Vogue Australia featuring Brisbane born model Nicole Pollard.
While some of us are facing a frosty winter others are enjoying a much higher temperature, above all, the Aussies, degrees Horne has truly highlighted in his scantily clothed editorial.
Having the sea taking on the role as the perfect co-star modeling alongside Nicole Pollard, the pictures couldn't portray a more striking shore. Pollard's black and white clothing, styled by Christine Centenera lands within the field of minimalism and stars designer names such as Louis Vuitton, Emporio Armani and Balmain, all beautifully contrasted against a sunlit coast.
Adding a bit of sun kissed shimmer on to Pollard's slim figure is make-up artist Victoria Baron while hair stylist Michele McQuillan has created a suiting wet-look which emphasizes the Australian beach weather perfectly.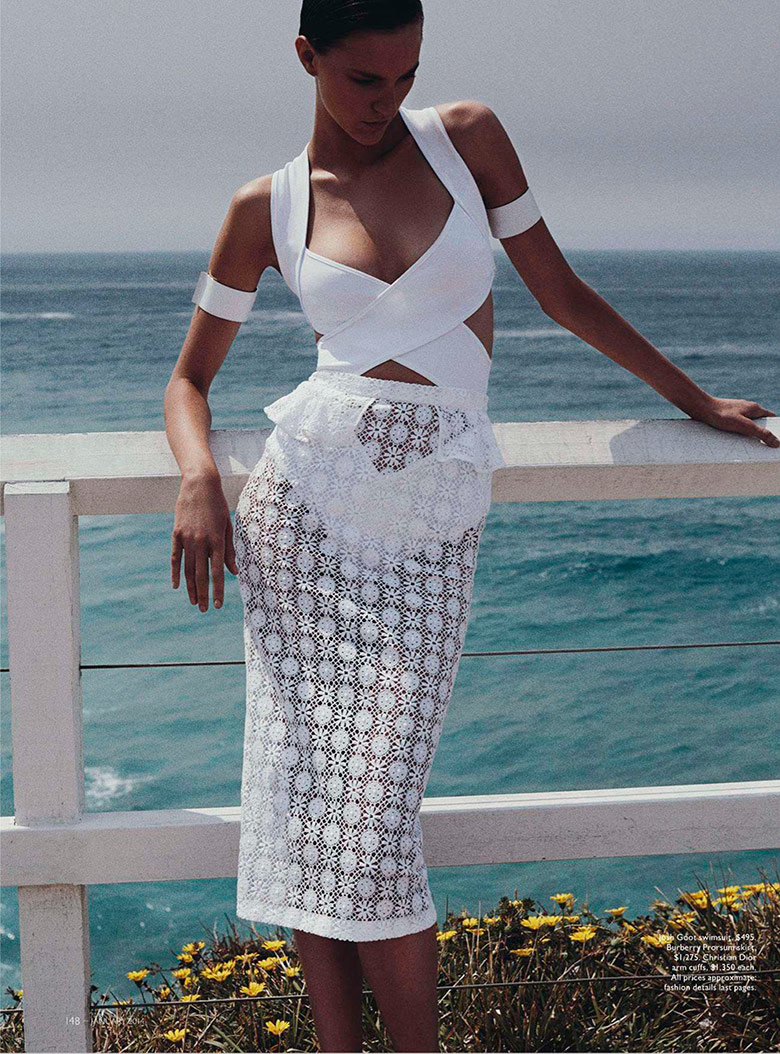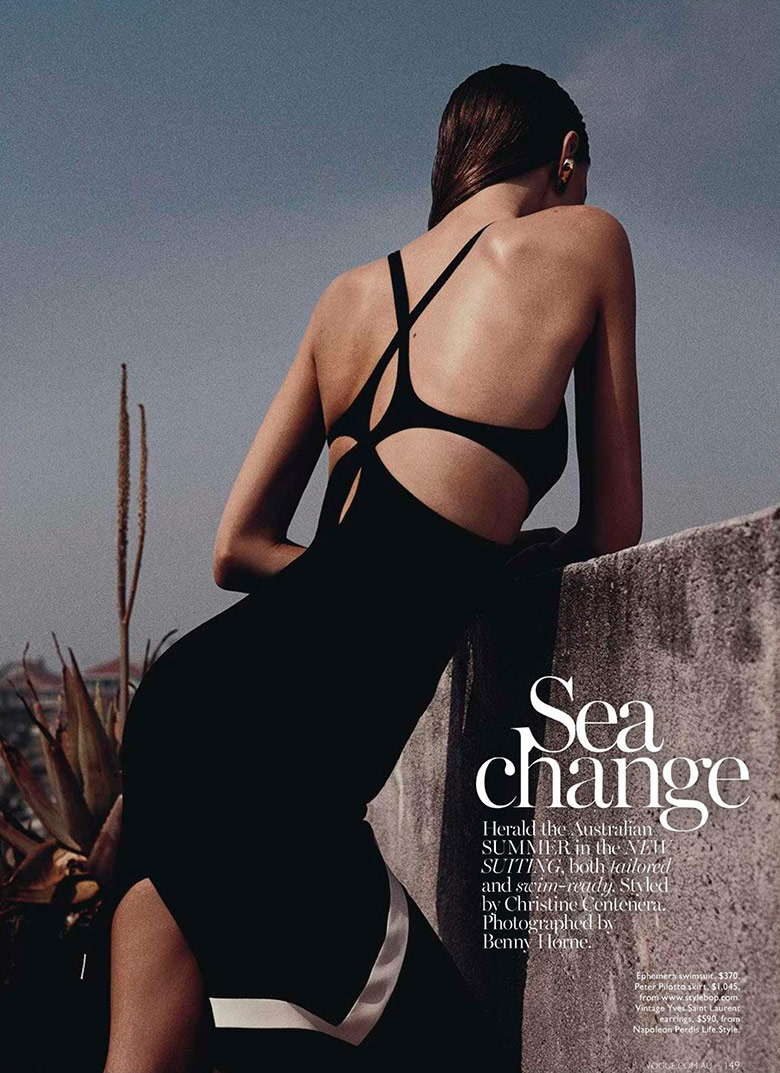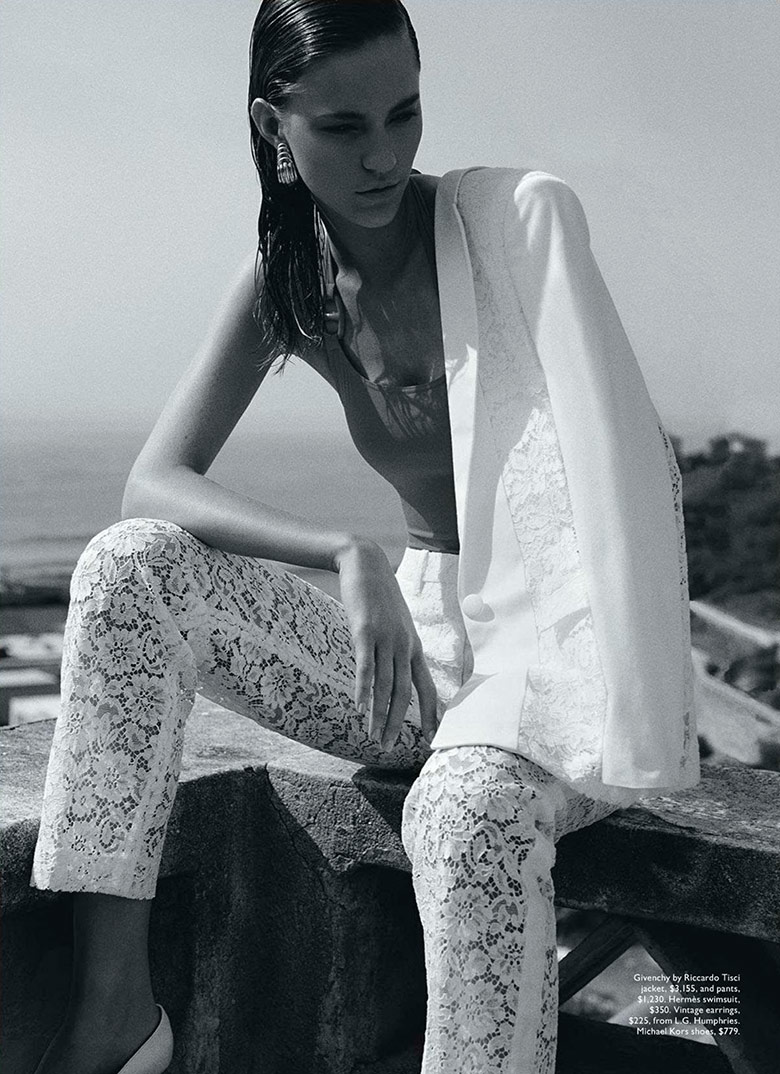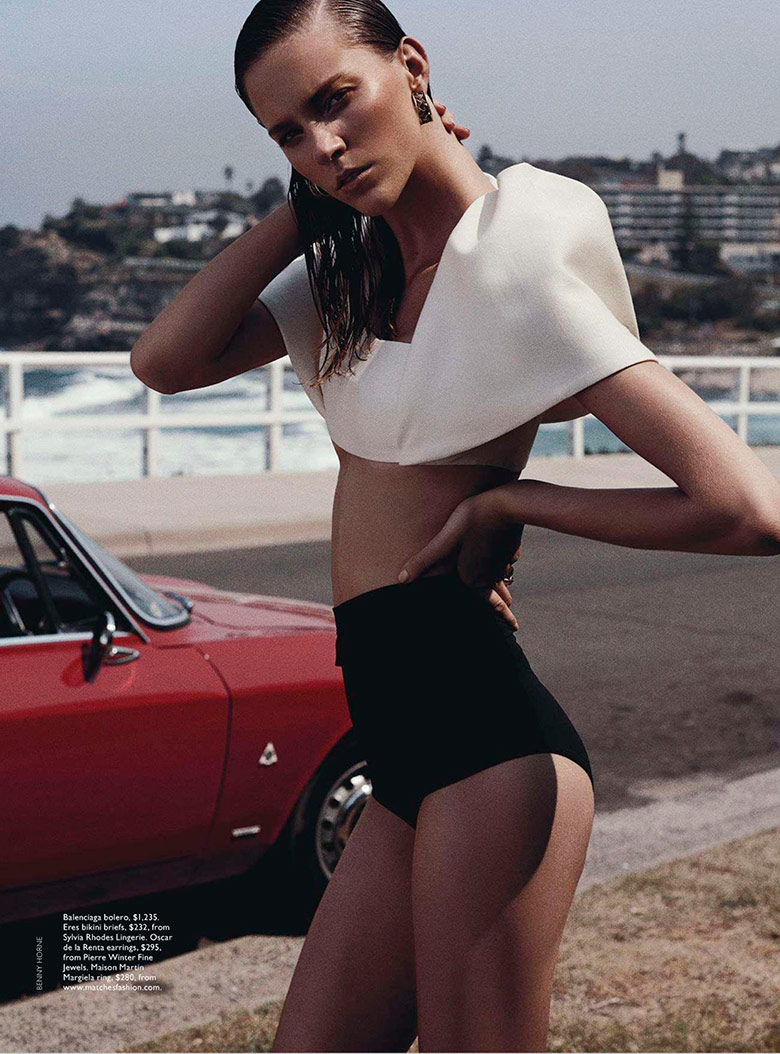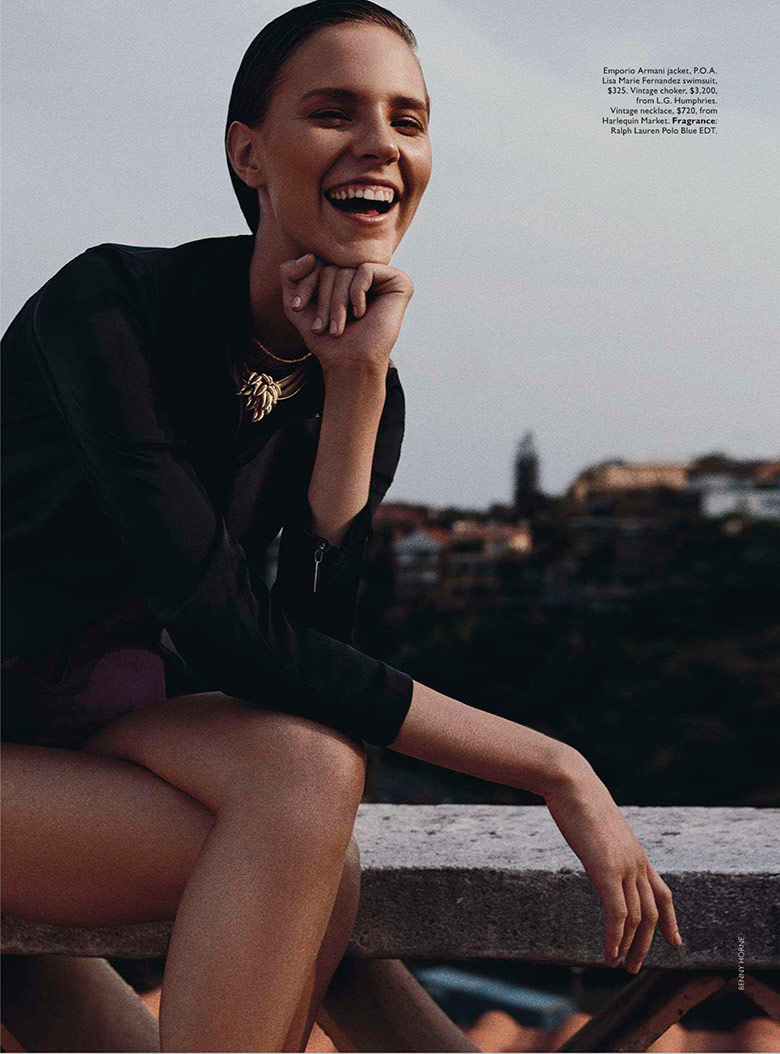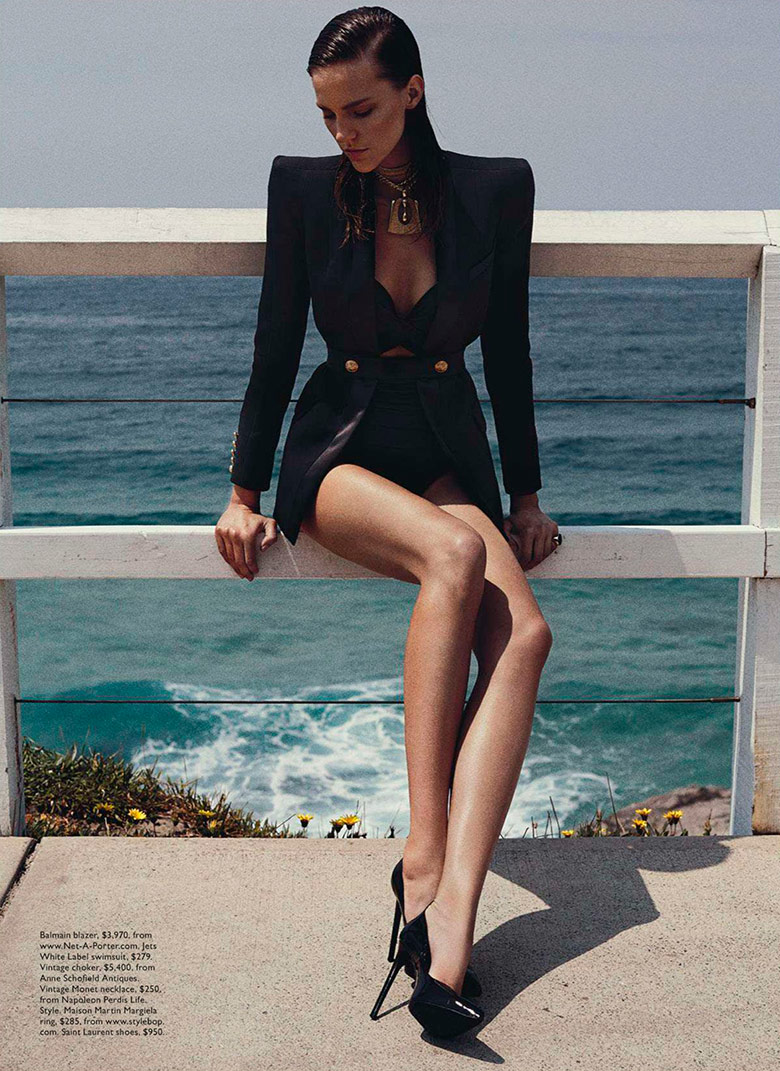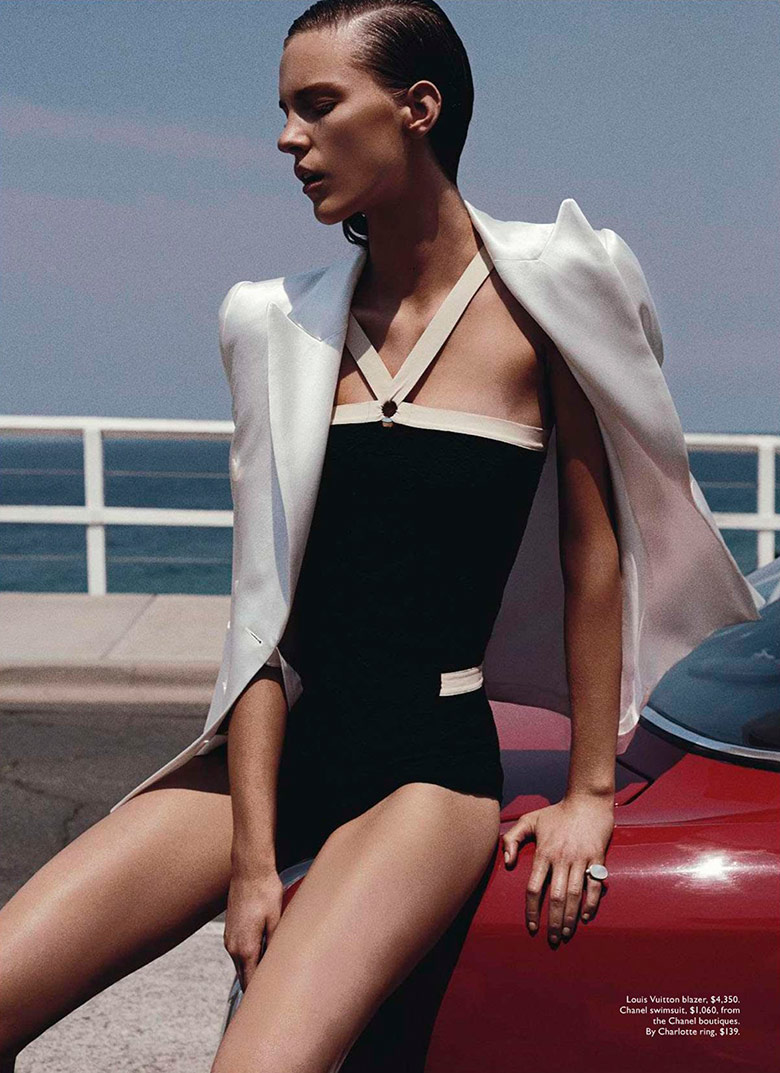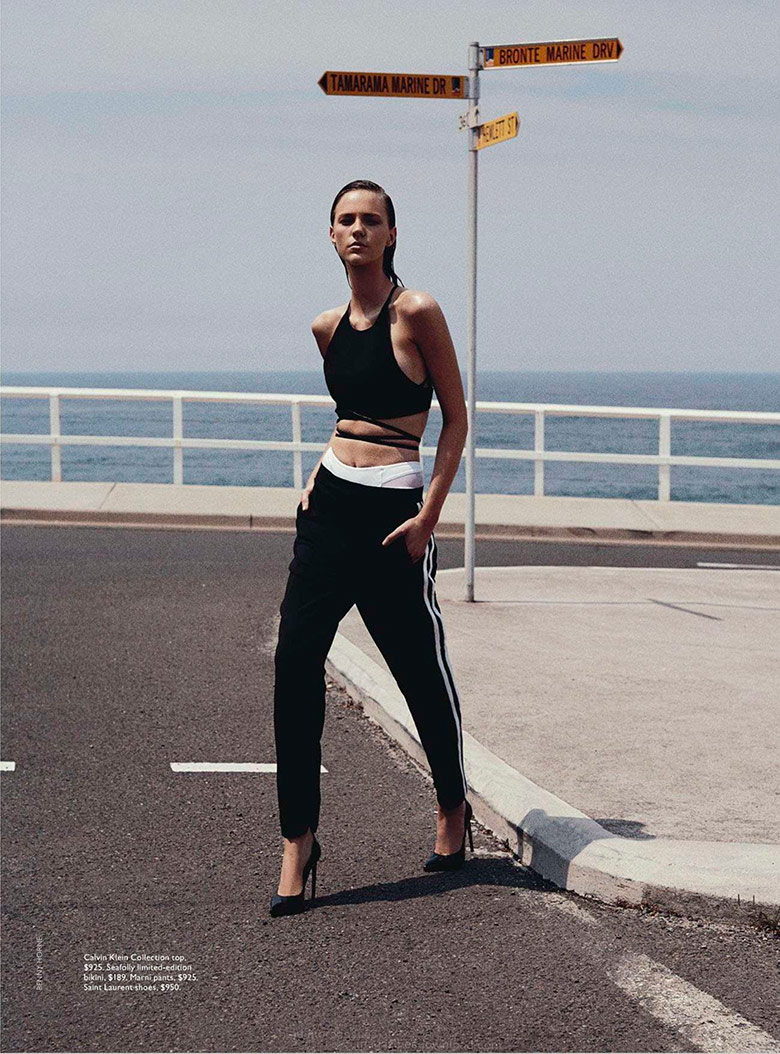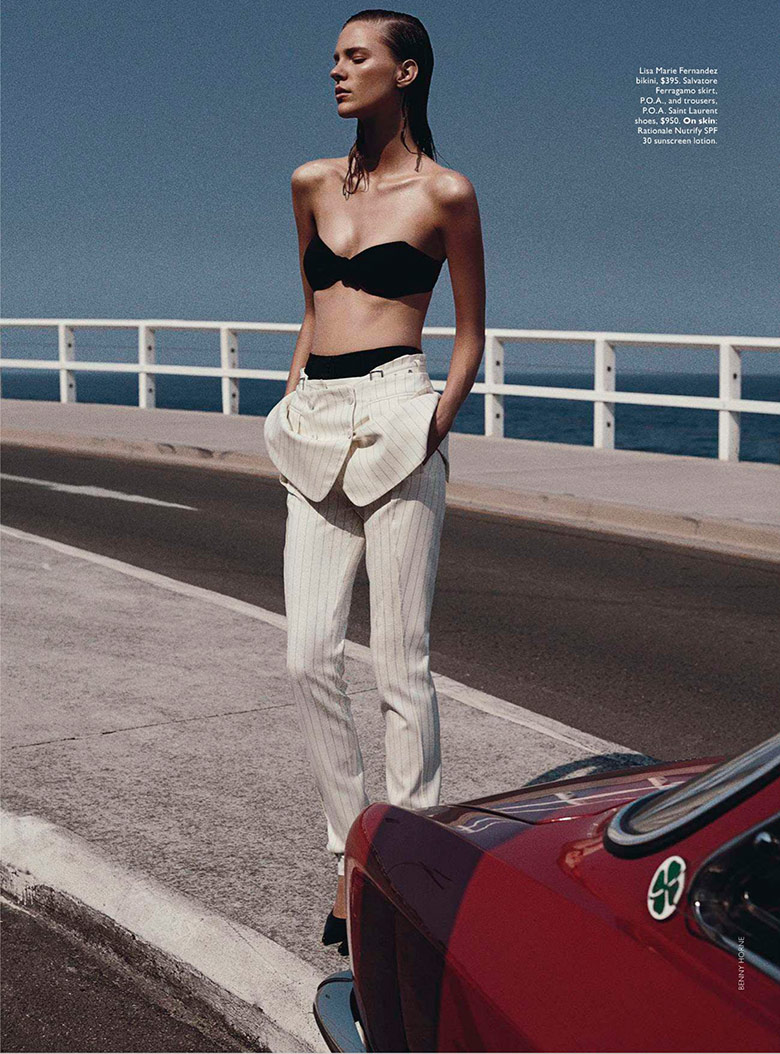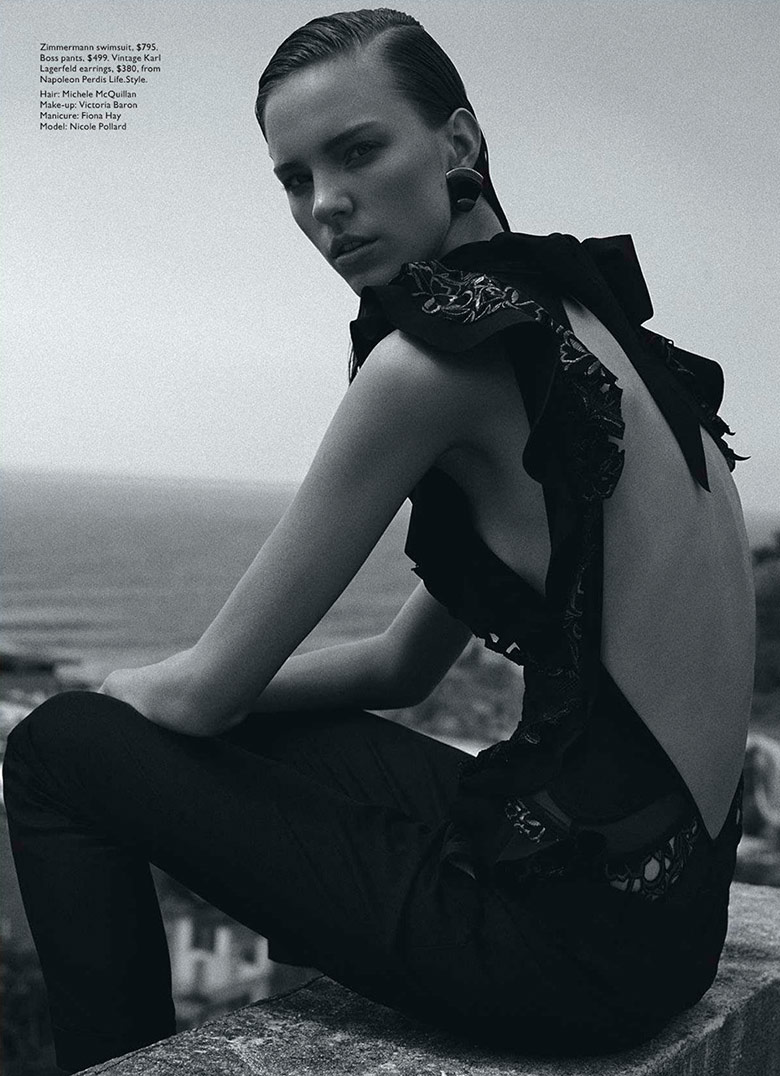 Text by Marija Filipova