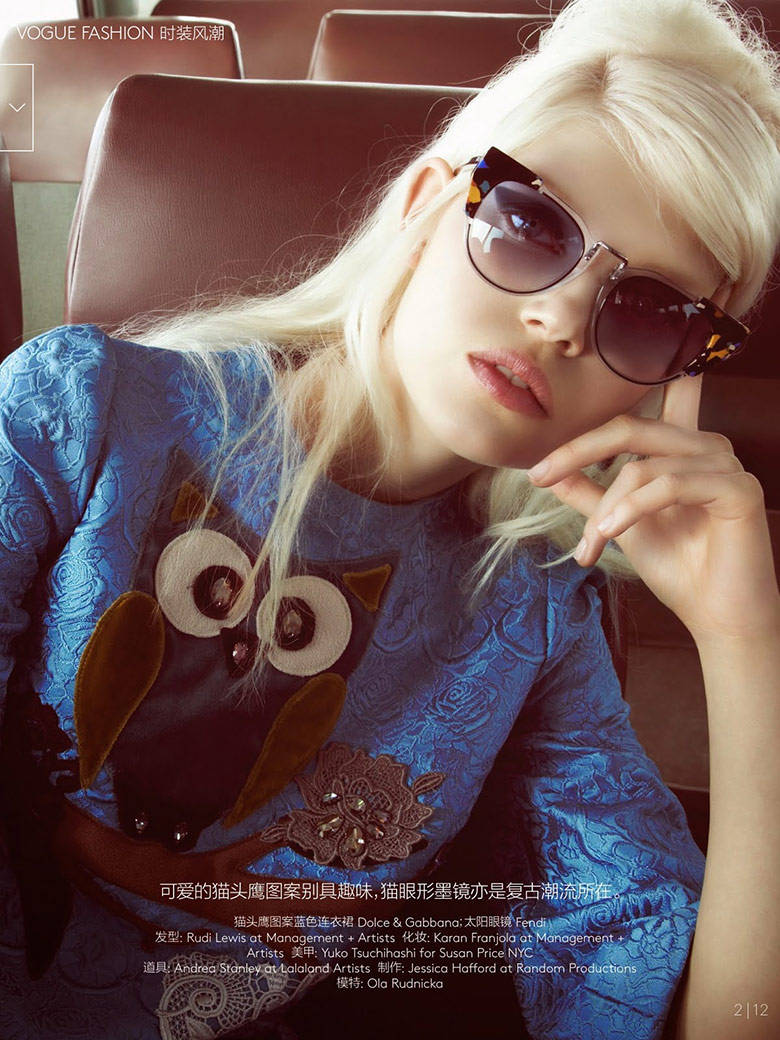 Ola Rudnicka travels in style in Camilla Åkrans' caption for Vogue China August 2014. With the presence of looker Rudnicka, all of a sudden local transport went to a whole new level, talk about an upgrade! With the help from stylist Ludivine Poiblanc's fine eye for fashion, Ola is revealing a sixties themed wardrobe with modern influences. Jackie Kennedy coats, cropped turtlenecks and petite A-lined dresses from designers including Céline, Miu Miu, Saint Laurent, Gucci, Proenza Schouler, Alexander McQueen and Valentino are presented among the retro surroundings.
SEE ALSO: Ola Rudnicka gets glammed up for Numero Magazine April 2014
Besides Poiblanc's contribution to Rudnicka's appearance, make-up artist Yuko Tsuchihashi and hair stylist Karan Franjola's work has also made a major impact on Åkrans' sixties meet present-day vision with their heavy eye make-up and a delicate take on the Amy Winehouse hairdo.