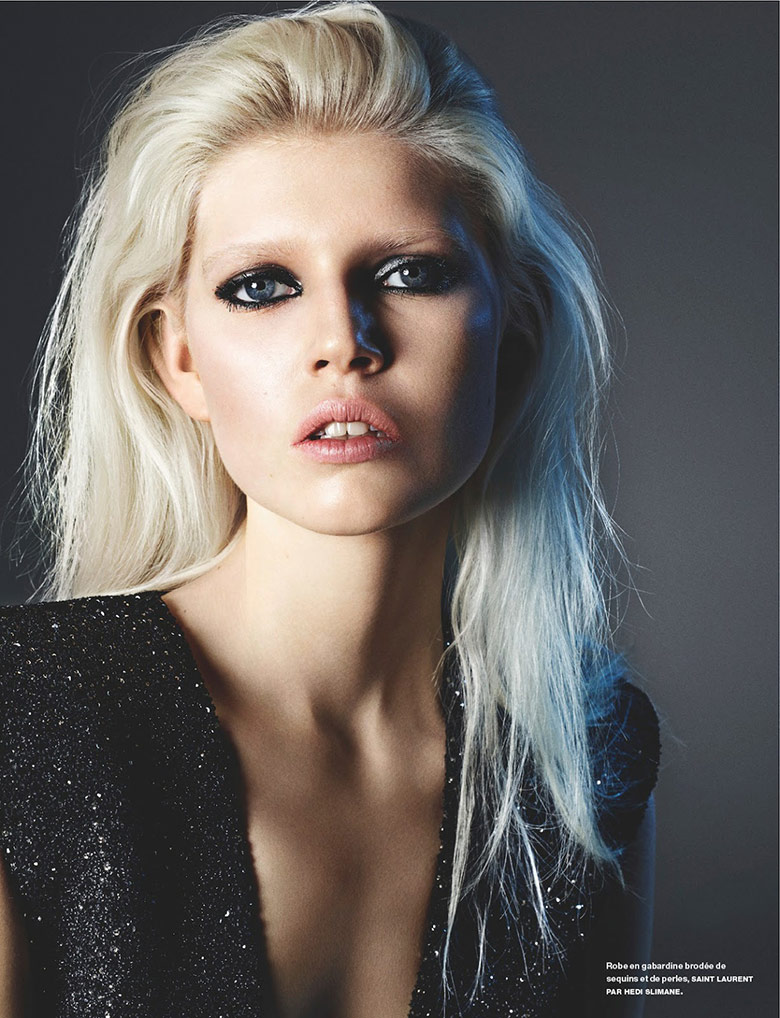 One of Poland's finest contributors to the modeling scene, rising star Ola Rudnicka is all glittered up for Bush's latest editorial in Numeró. Fashion stylist Franck Benhamou has brought forward a shimmery and eye-catching wardrobe starring statement clothing from the top league fashion houses including a black sparkling piece from Saint Laurent by Hedi Slimane, a metallic dress from Versace and bejeweled mesh piece from Louis Vuitton.
SEE ALSO: Ola Rudnicka for Vogue Netherlands April 2014
Photographer Bush has captured Rudnicka through both a colored and a black & white lens, whilst the Polish blondie has worked her graceful movements in Bush's noted studio. Creating Rudnicka's natural and effortless looking hair is hair stylist Mark Hampton whilst make-up artist Kirstin Piggott has enhanced Ola's gaze with promiscuous dark shades.