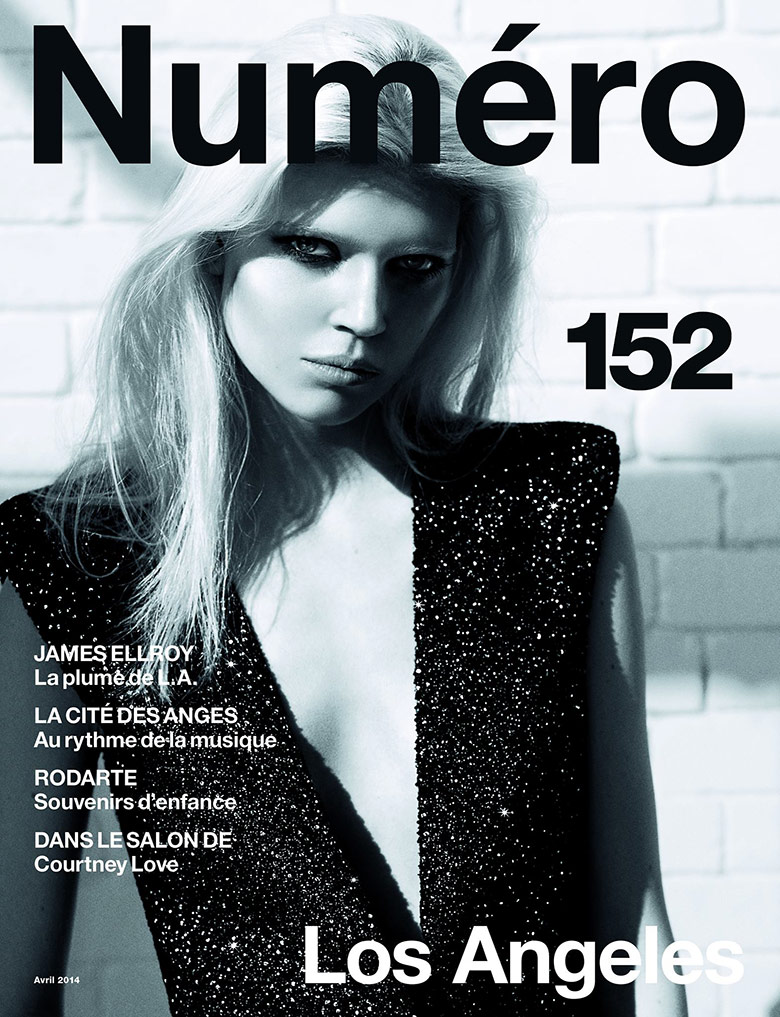 A raw and somewhat intriguing portrait of Ola Rudnicka is lensed by Richard Bush for the cover of Numeró April 2014.
SEE ALSO: Ola Rudnicka for Vogue Netherlands April 2014
The up and coming model Ola Rudnicka has been privileged to grace the cover of the latest issue of Numeró Magazine. Photographer Richard Bush has captured the Polish beauty through a strong and fierce aspect, revealing Rudnicka's provocative characteristics.
Covered in a glitzy black V-necked piece, Rudnicka is embracing the statement clothing by complementing it with a tough looking expression. Together with Rudnicka's smoky eyes, blonde hair flow and Bush's brilliant framing, the cover of Numeró oozes power, mystic and sexuality.